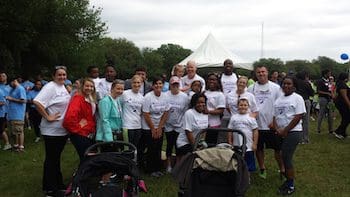 Savannah Jaycees Raises Almost $2,000 for March of Dimes
(SAVANNAH, GA) In support of the Coastal Empire March for Babies, the Savannah Jaycees raised $1,702 for the March of Dimes. Eleven members of the Jaycees fundraised through social media campaigns, community outreach efforts, and family and friend donations.
The Savannah Jaycees members who participated included: Ken Adams, Will Gruver, Randi Hempel, Olivia King, Brandy Lee, Kenneth Lee, Marcie Moxley, Marianne Poppell, Amanda Quaranta, Patrick Spivey and Brittany Rowland. The team walked through the pouring rain at the actual March for Babies in support of the campaign as well.
Randi Hempel, the President of the Savannah Jaycees said, "Supporting organizations such as the March of Dimes aligns with the Jaycees mission, and I'm thrilled that our chapter, families and friends could rally such support from our community."
The mission of the March of Dimes is to help moms have full-term pregnancies and research the problems that threaten the health of babies. Proceeds raised from the March of Babies help fund research initiatives, education materials, health care coverage and newborn comfort gifts.
"The Coastal Empire March for Babies is one of the Savannah area's signature walk events," said Olivia King, Vice President of Communications of the Savannah Jaycees. "Who knew walking 3.1 miles in the rain could be so fun."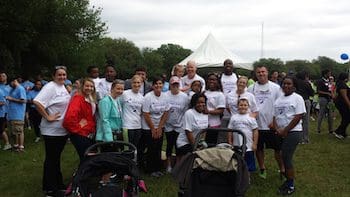 ABOUT THE SAVANNAH JAYCEES:
The Savannah Jaycees received its Charter in January of 1942. Our mission: We inspire leadership growth through community involvement. The Jaycees is a national and international organization made of up business men and women between the ages of 21 and 40. The United States Jaycees was founded in 1920. The Jaycee vision is to be the leading global network of active young citizens. The Jaycees was created to provide development opportunities that empower young people to create a positive change. For more information on the Savannah Jaycees, visit http://www.savannahjaycees.com/ or https://www.facebook.com/savannah.jaycees?ref=br_tf
CONTACT
Cynthia Wright
Savannah Jaycees Communications Committee Member
cynthia.wright@carriagetradepr.com
912.856.9075