SAVANNAH COMMUNITY HEADLINES™
– The Local NewsWIRE –
---
(SAVANNAH, GA) The Rotary Club of Savannah to Host eighth annual "Play It Forward" musical extravaganza fundraising event on Monday, May 22 to benefit Mayor Eddie DeLoach's Savannah Summer 500 Youth Employment Program. The show will begin at
7:00 p.m.
with the Savannah Theatre Troupe entertaining guests inside the Savannah Theatre, located at 222 Bull Street. Tickets are $30 at the door, contact 
RotariansPIF@gmail.com
 for more information.
---
THE SCIENCE BEHIND CAVITIES
---
MELANOMA, TAKE A HIKE! 
(SAVANNAH, GA) In recognition of Melanoma Awareness Month, Dr. Corinne Howington of Low Country Dermatology lead a skin cancer awareness excursion – "Melanoma, Take a Hike!" – at Skidaway Island State Park over the weekend. For more information, visit
http://lcderm.com/melanoma-take-hike/
---
LEAD THE WAY INITIATIVE 
(SAVANNAH, GA) Dr. Michael Hughes spoke at the annual scholarship gala about the future of Bethesda Academy. Founded in 1740, Bethesda Academy is the oldest child-care institution in the United States. Now it is a private boarding and day school for young men in grades six through twelve and is accredited by the Southern Association of Colleges and Schools. The 650-acre campus features a variety of athletic teams, a wildlife management and organic farming program and STEM curriculum. Through its "Lead The Way" initiative, students have access to exclusive integrated learning and leadership opportunities. For more information, visit www.bethesdaacademy.org or call 912.644.4376. View his speech at https://youtu.be/hRsGqnTLRO4?t=27s
---
TIPS TO PREVENT HACKERS
---
AUCTION ITEMS NEEDED FOR HUNTER AND FORT STEWART
(SAVANNAH, GA) The Marne Community & Spouses Club at Fort Stewart and Hunter Army Airfield, are seeking auction items for the ANNUAL 2017 BASKET AUCTION. Money raised will go toward scholarships to military families. Auction items needed before September 15, 2017. Last year, more than 60 baskets raised over $15,000.
To donate items or a basket contact Jenny Peterson at Jennym_petersen@yahoo.com.
---
EVACUATION ZONES UPDATED
(THE BOWEN LAW GROUP) At The Bowen Law Group, they value transparency and make sure you are involved in all aspects of the litigation which is why they always draft and have you review the documents they create. For more information, visit 
www.thebowenlawgroup.com
---
ART SHOW SUPPORTS HOSPICE SAVANNAH
(SAVANNAH, GA) Local painters Fran Thomas and Donna Bouchillon are displaying their new work at the Hospice Savannah Art Gallery, 1352 Eisenhower Drive through the end of June. A portion of art sales goes to help provide the many extra services and programs offered by Hospice Savannah. For more information, visit 
https://www.hospicesavannah.org/artgallery
---
FIND YOUR WAY THROUGH 'THE CLOUD'
---
---
(SAVANNAH, GA) Healthy Savannah's 10th Annual Meeting recorded
---
PROHIBITION MUSEUM OPENS IN SAVANNAH
(SAVANNAH, GA) The American Prohibition Museum, the first and only museum in the United States dedicated to the history of Prohibition, will open its doors to the public on 
Monday, May 29
 in City Market, Savannah, GA. Through immersive displays and state-of-the-art exhibits, guests will learn how Prohibition shaped thinking and culture for more than 200 years of American history. For more information, visit 
http://www.prweb.com/releases/american-prohibtion/museum-savannah/prweb14328681.htm
---
WRITING STUDIO OPENS
(SAVANNAH, GA) Amy Paige Condon announces The Refinery, a writing studio, is now open for business. She offers writing classes and is working to create a local community of writers. 
https://www.therefinerywritingstudio.com
---
JUST SAY NO TO 'CAN'T'
(SAVANNAH, GA) Sometime you need a little encouragement. Savannah Yoga Center has it all. Come join them on the mat and say no to the word "can't." Classes daily: http://savannahyoga.com/class-schedule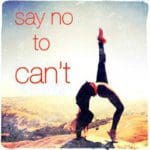 ---
SOCIAL MEDIA AND YOUR BUSINESS
---
YOU CAN BE A PUBLIC SPEAKER
(INC) 5 Ways To Become a Better Public Speaker
---
A CHILD'S LIFE IS AN INVESTMENT
(PARK PLACE OUTREACH) There is a positive return on investment (ROI) for those willing to invest in ending homelessness of kids' and teens'. Helping a young person before they turn to a lifetime on the streets saves society money in social programs, medical expenses, law enforcement, and other costs. For more information, visit 
http://parkplaceyes.org
---
MEET GOOBER
(SAVANNAH, GA) Meet Goober, a beautiful grey, male, short-haired cat currently living at Coastal Pet Rescue. Goober is great with other cats and loves attention. He is in great health and ready to find a new home. To view Goober and other pets available for adoption, visit:
http://coastalpetrescue.org/adopt/view/2017-c-042-goober/
---