Savannah's
COMMUNiTY HEADLiNES
The Local Newswire
---
PEACOCK HYUNDAI SAVANNAH ACQUIRED
(SAVANNAH, GA) Peacock Automotive has announced it bought the Savannah Hyundai dealership at 
7011 Abercorn Street
 from previous owner Mark Medinger on Nov. 8. With the addition of the new Peacock Hyundai Savannah, Peacock Automotive has expanded its Savannah footprint to cover more than 15 acres with four conveniently located dealerships. For more information, visit 
www.peacockhyundaiofsavannah.com
.
---
MATTHEW REARDON CENTER OPEN HOUSE 

NOV.15
(SAVANNAH, GA) The Matthew Reardon Center for Autism has recently expanded their existing 6,000-square-foot facility by 1,000 square feet. The Center for Autism operates southeast Georgia's only accredited year-round day school for children with autism as part of the ADVANCE Academy. The Open House will take place 
Wednesday, Nov. 15, 5:30-7:00 pm.
 For more information visit 
http://www.matthewreardon.org/
 or watch this news clip from WTOC 
http://www.wtoc.com/clip/13865830/matthew-reardon-center
---
DEADLINE EXTENDED: 

NOV 17
RED, WRITE AND THANK YOU CHRISTMAS CONTEST
(SAVANNAH, GA) Cinnamon Bear Stores are holding a writing contest for military children and their families to win a trip for four to New York City. The 'Red, Write and Thank You Christmas Contest' is open to children ages 6 to 12 who have a family member who will be deployed during the holiday season. The deadline to enter is 
Friday, November 17
. For more information, visit 
http://businessinsavannah.com/bis/2017-10-27/gift-store-holds-writing-contest-children-deployed-military-personnel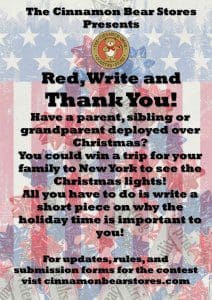 ---
MARSH HARBOR HIGH TIDE MOONLIGHT MINGLE 

NOV 15
(SAVANNAH, GA) In recognition of Alzheimer's Awareness Month, a "Marsh Harbor High Tide Moonlight Mingle" will be held 
Wednesday, Nov. 15
, to benefit the Alzheimer's Association of Coastal Georgia. Featuring music, dancing, food and drink, the event will be held from 
5:30 to 7:30 p.m.
 at the Whitemarsh Island home of Donald and Carole Arpin. For more information or to RSVP, visit 
https://www.facebook.com/events/1936730639880830/
---
WANT TO BE A SUCCESSFUL LEADER?
(INC) Remember These 5 Things Before You Post on Social Media
https://www.inc.com/bill-murphy-jr/want-to-be-a-successful-leader-remember-these-5-things-before-you-post-on-social-media.html?cid=hmside3
---
PUTTING HUNGER OUT OF BUSINESS
(SAVANNAH, GA) What does hunger in coastal Georgia look like? It's a mother of three, juggling multiple jobs to afford daycare and feed her children; an elderly man living on social security and attempting to pay for the expensive, life-saving medicines he needs to survive; a child struggling to concentrate in class after eating a candy bar for breakfast. Mary Jane Crouch, executive director of Second Harvest, wrote an article about the facts surrounding hunger in our area, and what programs Second Harvest has set up to help end this crisis. Visit 
http://savannahnow.com/accent/2017-11-09/put-hunger-out-business
 to read the article.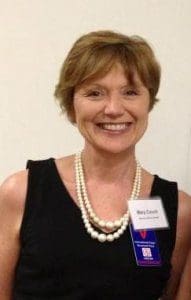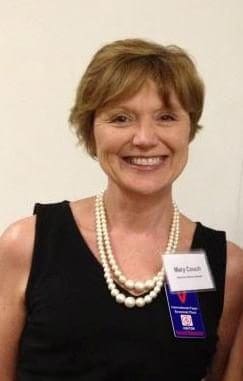 ---
NATIONAL AMBUCS ELECTS PRESIDENT FROM SAVANNAH
(SAVANNAH, GA) Kevin Sheehan, a local businessman and former president of Savannah AMBUCS, was elected to serve as president for the National AMBUCS organization during their recent convention in Osage Beach, Mo. Sheehan's term, which began in October, runs for one year. For more information, visit 
https://savannahambucs.com
---
YOUNG RECEIVES HELEN V. HEAD AWARD
(SAVANNAH, GA) Marjorie Young of Carriage Trade Public Relations is the recipient of the 2017 Helen V. Head Business Advocate Award. The honor, presented by the Savannah Area Chamber of Commerce, recognizes one individual each year for her/his belief in and support of small businesses. Hear from Marjorie Young at  
https://youtu.be/Ld7t6VDV298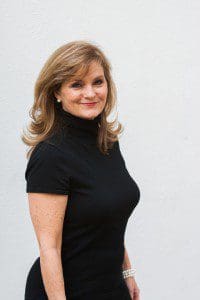 ---
NEW CHILDREN'S SAVANNAH-BASED BOOK, BY LOCAL AUTHOR MAXINE PINSON, DUE TO ARRIVE IN LATE NOVEMBER
(SAVANNAH, GA) "Sammy and Grammy in Downtown Savannah" is a laugh-out-loud children's book with valuable life lessons to be learned. Written by local author Maxine Pinson, author of "Lowcountry Delights Cookbook and Travel Guide" (co-authored with her daughter Malyssa), "Sammy and Grammy in Downtown Savannah" is expected to be available in late November–just in time for Christmas shopping.  Readers of Carriage Trade are offered $1 off each book ordered, plus free shipping (up to 4 books sent to same address) if ordered by 
Nov. 18th
.  In addition, a "Sammy the Squirrel" coloring sheet will be included with each book ordered, as long as the limited supply lasts.  Plus, there will be a drawing for an adorable 8″ plush gray squirrel (just like Sammy!) from orders received no later than 
Nov. 18th
  For complete details and ordering information, go to "How to Order Book Online" link at 
www.sammyandgrammy.com
 and follow the directions, using PROMO CODE: CT.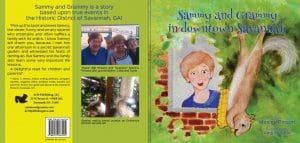 ---
JUNKLUGGERS OF THE COASTAL EMPIRE OPENS
(SAVANNAH, GA) An eco-friendly and caring alternative to traditional junk removal has opened in the greater Savannah area. The Junkluggers of the Coastal Empire will haul away items people no longer want or need but also strive to donate and recycle as much as possible to keep items out of landfills. Junkluggers also returns a tax-deductible receipt for anything they are able to donate on their customer's behalf. For more information, visit 
www.junkluggers.com
. 

---
9 PHRASES BOSSES SHOULD USE TO MOTIVATE
(INC) 45% of employees say words of affirmation are the primary way they like to be shown appreciation in the workplace.
https://www.inc.com/marcel-schwantes/9-phrases-bosses-should-say-often-to-inspire-motivate-others.html
---
LOOP IT UP
(SAVANNAH, G) The Metro Savannah Rotary Club will host their annual service partner fundraiser on 
Wednesday, November 15, 2017 at 6pm.  
This year's service partner and beneficiary is Loop It Up Savannah, a local non-profit that provides art education and enrichment for children.  Tickets are $45 in advance or $50 at the door.
http://metrosavannahrotary.org/event/retro-metro-art-bazaar/
---
UNITED WAY AND HORSES
---
REBRANDING PEACOCK COLLISION CENTER
(JASPER COUNTY, S.C.) Peacock Automotive has rebranded its NRAM Collision Center, just down the road from the firm's Peacock Auto Mall, as the Peacock Collision Center. Peacock Automotive recently celebrated their fifteenth anniversary and rebranded the New River Auto Mall as Peacock Auto Mall. The rebranding of Peacock Collision Center now associates the family name with this facility as well. For more information visit 
www.peacockcollisioncenter.com
---
SCHEDULE REGULAR DENTAL VISITS
(SANDFLY FAMILY DENTAL) While every patient is unique, it's recommended to schedule a dentist visit at least once or twice a year to maintain your dental health. For more information, visit 
http://www.sandflyfamilydental.com/
---
CAREERS IN COMMERCIAL CONSTRUCTION
(SAVANNAH, GA) With development increasing and the commercial construction workforce declining, local Savannah entrepreneur Chris Tilton of the Dewitt Tilton Group is encouraging young Americans to consider a career in commercial construction. In a recent column, Tilton contests popular misconceptions about the construction industry and makes the argument for fellow commercial construction companies to reframe how they are perceived by millennials. Read the article here: 
http://businessinsavannah.com/bis/2017-10-19/tilton-commercial-construction-needs-workers-projects-rise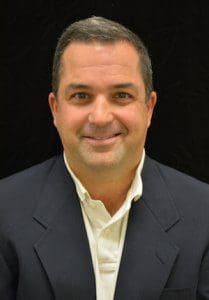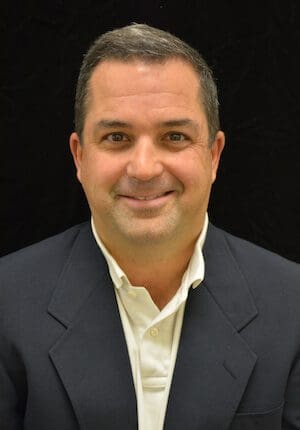 ---
$19,019 DONATION TO SECOND HARVEST
(SAVANNAH, GA) Enterprise Rent-A- Car Foundation donated $19,019.57 to America's Second Harvest of Coastal Georgia. The foundation's 'Fill Your Tank' program
---
---
CARLOS MILLEN
(SAVANNAH, GA)  Carlos Millen of Savannah, Ga represented the USA at the 2017 Youth Pan American Games.  Millen placed 5th as a member of Team USA.  He lifted for his first time on the international competition stage. His efforts resulted in combined lift of 223Kg, placing 5th.  Performance Initiatives (PI), Inc, strengthens hearts, minds and bodies of over 140 children annually through it's after school programs. PI is home to Coastal Empire Weightlifting Club (CEWC) and Savannah CrossFit and provides classes for both adults and children. CEWC is a United States Amateur Weightlifting (USAW) 2018 Athlete Training Center. 
https://mysavannah.wordpress.com/2017/11/08/carlos-millen-of-savannah-ga-represents-usa-at-2017-youth-pan-american-games/
---
SAVANNAH YOUTHS WITHOUT A HOME
(SAVANNAH, GA) As we look to the holiday season as a time spent with family and loved ones, we also pause in November for National Runaway Prevention Month for youth living on the streets and without the support and security of a safe and loving family. Julie Wade has written an article to raise awareness about the gravity of the problem locally and nationally. To learn more and find out how you can help, read the article here 
http://savannahnow.com/column/opinion/2017-11-04/julie-wade-too-many-savannah-youths-lack-place-call-home
---
ENMARKET RAISES OVER $30,000 FOR LLS
(SAVANNAH, GA) Nearly 1.3 million people in the United States are living with, or are in remission from, leukemia, lymphoma or myeloma. In an effort to help support the fight against blood cancer, enmarket stores sold paper icons to collect donations for the Leukemia & Lymphoma Society (LLS), and raised over $30,000.  For more information, visit 
www.enmarket.com
.
---
ROTARY GROUP STUDY EXCHANGE
(ROTARY) The local district of Rotary has selected seven members to begin training for its Group Study Exchange (GSE) team to Hyderabad, India in early 2018. The 2018 GSE team includes (from left to right) Cari Phelps, Lisa Grove, Jasmine Head, Brigitte Shanken, John Neely (Team Leader), Jose Dacruz and Joey Darley. For the full story, please visit 
https://carriagetradepr.com/local-rotary-selects-seven-members-for-group-study-exchange-to-india/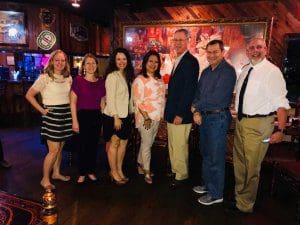 ---
ENCOURAGE HEALTH GRANT GOES TO GIRL SCOUTS
(SAVANNAH, GA) The Girl Scouts of Historic Georgia were awarded a $1,000 Encourage Health grant on Oct. 24 during the fourth luncheon and lecture of the 2017 Encourage Health Education Series, held at the Savannah Morning News Auditorium in Savannah. For more information, visit 
http://enmarket.com/enmarket-encourage-health-series/
---
EVERYONE CAN CODE
(MASHABLE) Apple's initiative has gone global. http://mashable.com/2017/11/09/apple-everyone-can-code-global/?utm_cid=hp-r-1#7NfXT8A8PsqT
---
STATESBORO YMCA BY FELDER & ASSOCIATES
(SAVANNAH, GA) The YMCA of Coastal Georgia has announced the grand opening of a new $2.5-million, fifty thousand square foot facility in Statesboro, Ga., held Saturday, October 28. Felder & Associates of Savannah served as architect for the project. For more information, visit 
http://ymcaofcoastalga.org/news/
---
JUNIOR LEAGUE COMMUNITY PROJECTS
(SAVANNAH, GA) The Junior League of Savannah is taking applications for Community Projects and Community Assistance Funds that align with their current focus of K-12 education performance. For more information or to apply, visit 
https://jrleaguesav.org
. The application deadline is 
Nov. 15
.
---
MUSIC IN EDUCATION
(SAVANNAH, GA) The Friends of Massie are pleased to announce that Roger Moss will be the next speaker for the History and Learning Lecture Series 
on Wednesday
, 
Nov. 15
, at the Massie Heritage Center, 
207 East Gordon St
. The doors open at 
6 p.m.
, presentation begins at 
6:30 p.m.
 Seating is limited. Reservations are required, visit 
massieheritagecenter.wordpress.com/events
 or call 
912-395-5070
.
---
THE GREATEST CITY ON EARTH
(SAVANNAH, GA) Savannah magazine has announced plans for the annual Best of Savannah Party, 
Wednesday, Nov. 15
,  at the Westin Savannah Harbor Golf Resort & Spa, 
1 Resort Drive, Hutchinson Island
. The event will honor winners of the annual readers' poll in the categories of dining, nightlife, shopping, services and community.  For more information or to buy tickets, visit 
https://savannahmagazine.com
---
BLUFFTON BOOK FESTIVAL
(BLUFFTON, SC) Bluffton Book Festival is scheduled for 
November 16th
, 17th, & 18th. It features a lecture series, workshops, and other added activities.  Here's a link to the 60 authors that will be there: 
https://www.blufftonbookfestival.com/2017-authors
---
BLACK 

FRIDAY

 SHOPPING TIPS
---
GRAND OPENING: SOUTHERN MOTORS ACURA 
ON CHATHAM PARKWAY 

NOV 18
---
TOMMY HOLLAND'S MUSICAL TOY DRIVE 
(SAVANNAH, GA) Join Savannah area musicians on 
Saturday, November 25
 for Tommy Holland's annual musical toy drive for kids from 
8-11 pm
 at bar.food in Savannah's Habersham Village shopping center.  Enjoy performances by the Midtown Pickers, plus, help inspire the next generation of musicians by bringing a musical toy to be donated to the Salvation Army's Christmas Assistance program. Please give generously and make sure your donation is one any child would be proud to have. Cash donations and gift cards are also welcome. Thanks and giving never felt so good! For more information, visit 
goo.gl/QXGL7o 
---
(SAVANNAH, GA) #GivingDay 
Tuesday, November 28, 2017
. Your donation enables children to master the challenges of autism.  Since 2000, hundreds of children have attended Matthew Reardon Center for Autism ADVANCE Academy, southeast Georgia's only accredited, year-round day school for children diagnosed with autism and similar developmental delays. Annual per student cost is approx. $34,500; to ensure that every child who needs to attend is financially able to do so, annual tuition is set at $9,350.  Every student at ADVANCE Academy receives the Georgia Special Needs Scholarship (SB10).  PLEASE DONATE HERE: 
https://matthewreardon.networkforgood.com/projects/39043-unlocking-potential
---
SPEAKERS SOUGHT FOR 2018 ENCOURAGE HEALTH SERIES
(SAVANNAH, GA) Healthy Savannah and enmarket are accepting speaking nominations for the 2018 Encourage Health Educational Series. This marks the fifth year for the health-focused series, which features speakers on nutrition, fitness and tips for living a healthy life. Applications should include the presenter's name, title, company and contact information, along with the proposed topic and a short description of what the audience would learn. Please attach a bio and headshot. All submissions will be reviewed by the Encourage Health advisory board. Anyone who has an idea for a health-oriented educational program should submit the concept to Paula Kreissler at 
paula@healthysavannah.org
. The deadline is 
Thursday, Nov. 30
.
---
BETHESDA ACADEMY'S 2018-19 OPEN HOUSE
(SAVANNAH, GA)  Please join us at 
2 p.m.
 on 
Dec. 3
 for  Bethesda Academy's 2018-19 Open House for an information session on becoming a Bethesda Academy Blazer for the upcoming academic year. Established in 1740, our core values remain the same: a love of God, a love of learning and a strong work ethic. We can't wait to meet you! 
http://www.bethesdaacademy.org/
---
SECRETS TO CLOSING SALES DEALS
---
WINE & FRIES WITH RONALD MCDONALD HOUSE
---
SANDFLY HOLIDAY FAIR
---
(SAVANNAH, GA) Coastal Pet Rescue introduces Mumbles, a male Siamese mix.  Mumbles is just over a year old and very small – under 10 pounds.  He is very affectionate and ready for his fur-ever home.  To view Mumbles and other pets available for adoption, visit 
http://coastalpetrescue.org/adopt/view/2017-c-120-mumbles/