Savannah's
COMMUNiTY HEADLiNES
The Local Newswire
---
---
LSEGA CLASS VISITS GLYNN COUNTY
(SAVANNAH, GA) Leadership Southeast Georgia, a premier regional leadership development program, held its first of five sessions at Little St. Simons Island in Glynn County. This year's participants were offered a glimpse of homeland security essentials on day one with a tour of the 
Federal Law Enforcement Training Center
 (FLETC) in Brunswick, the nation's largest provider of law enforcement training for all agencies that protect our homeland. Day two focused on examining communication preferences and styles and the impact on one's approach to leadership by taking the Myers Briggs Type Indicator (MBTI). The next session will be held in Bryan and Liberty Counties. For more information, visit: 
http://www.lsega.com/
---
STATE OF THE CITY ADDRESS
---
DEWITT TILTON GROUP BREAKING GROUND ON LIVINGOOD'S
(SAVANNAH, GA) Livingood's Appliances and Bedding will break ground on a new Pooler location on 
Wednesday, February 21 at 11 am.
They are a 42-year-old company. The Dewitt Tilton Group, a commercial construction firm based in Savannah, Ga., has been hired to build the12,000-square ft. structure and it should only take seven months to complete. For more information on the Dewitt Tilton Group, visit 
www.dewitttiltongroup.com
. For more information on Livingood's Appliances & Bedding, visit 
https://www.livingoodsonline.com/
---
ENMARKET TO PURCHASE 34 BRABHAM OIL STORES
(SAVANNAH, GA) Savannah-based Enmarket Stations, Inc. is boosting its convenience store reach with a 34-store deal that will bring the company total to 122 operating stores in Georgia, South Carolina and North Carolina. In mid-April, Enmarket will assume operations of the Brabham Oil's stores, which are branded as E-Z Shop. The deal includes the purchase of a wholesale fuel distribution company as well. For more information on Enmarket, visit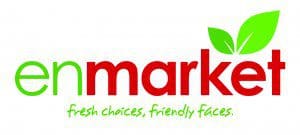 ---
(SAVANNAH, GA) The Savannah Film Alliance will lead a delegation of film and television professionals from the Savannah area to participate in Film Day at the Capitol in Atlanta on 
Tuesday, Feb. 27
.The purpose of the event is to demonstrate to state legislators how significantly the film and television industry impacts the state and to emphasize how crucial it is to protect the tax credits and other incentives that have made Georgia the top filming destination in the country. For more information, contact Charles Bowen at 
cbowen@thebowenlawgroup.com
 or 
912-544-2050
.
---
PURCHASING DIVISION MOVES 
(SAVANNAH, GA) The City of Savannah's Purchasing Division is moving to a new location,
---
VOLUNTEER OPPORTUNITY TO READ TO STUDENTS
(SAVANNAH, GA) Several Rotary clubs and community volunteers in the greater Savannah area will host the inaugural Rotary Read-In on 
Thursday, March 22
, from 
9 a.m. – 10:30 a.m.
Rotarians and community volunteers will participate with students from kindergarten to third grade in 31 schools and almost 600 classrooms in the Savannah-Chatham County area. To register to read on 
March 22
, sign up here by 
Thursday, March 15
: 
https://savannahrotaryreadin.com/
---
CHANGE YOUR PERSPECTIVE AND YOUR BRAIN
(TIME) Going outside may change the way your brain works.
(SAVANNAH, GA) The Junior League of Savannah announces their 6th Annual Fit Kids Fest on 
Saturday, March 3rd, 2018
 at Savannah State University, 
3219 College Street
. One of the year's most anticipated free community events, Fit Kids Fest teaches the importance of growing a fit body and mind through a fun and interactive day designed for children of all ages and their parents. To learn more visit:  
https://www.jrleaguesav.org
.
---
AVA'S LAW SUPPORT AUTISM 
---
ATL APARTMENT ACQUISITION BY KMC
(SAVANNAH, GA) Kole Management Company (KMC), a Savannah-based real estate investment and management company, has acquired Heritage at Riverstone, a 240-unit apartment community in Canton, Ga.  Heritage at Riverstone is the sixth apartment community acquired by KMC outside Savannah and is the first apartment community in the greater-Atlanta region. KMC also owns and operates seven apartment properties in Savannah, Garden City and Richmond Hill. Collectively, KMC owns and operates about 2,500 total apartment units. For more information on 
Kole Management
, visit 
Kolemc.com
---
THAYER NEW COO OF PEACOCK AUTOMOTIVE
(JASPER COUNTY, SC) A new Chief Operations Officer has been named at Peacock Automotive, which is headquartered in Jasper County. Retail automotive veteran, Jim Thayer has more than 30 years of experience in the retail automotive business and has started immediately at Peacock Automotive, overseeing operations of dealerships in South Carolina, Georgia and Florida. For more information visit  
www.peacockautomotive.com/
---
CAST YOUR VOTE
(GUYTON, GA) Faith Equestrian Therapeutic Center, a provider of equine-oriented experiences and therapy for children with disabilities, is in the running to win a National Award from SCORE's American Small Business Championship. FETC hopes to be one of two top Georgia small businesses to achieve this national recognition.  Since its inception 12 years ago, FETC has grown to having 11 horses and 65 volunteers and staff serving over 120 deserving children with disabilities. To help FETC win this well-deserved award, please go to the following link and click on "VOTE". It just takes one click.
---
SPEROS DESIGNS WEBSITE FOR CAMENS ARCHITECTURAL GROUP
(SAVANNAH, GA) Camens Architectural Group is pleased to announce the launch of its newly redesigned website 
www.camensarchitecturalgroup.com
. Designed by Speros, a full-service technology company headquartered in Savannah, the visually striking site provides clients with a fully interactive and inspiring experience during the home design and build process. For more information, visit 
camensarchitecturalgroup.com
 or 
www.speros.com
---
SAVANNAH-CHATHAM DAY 2018
---
SAVANNAH BOOK FESTIVAL
(SAVANNAH, GA) The 11th annual Savannah Book Festival runs from 
Thursday, Feb. 15 through Sunday, Feb. 18
. For more information or to see the complete schedule for the free author sessions on 
Saturday, Feb. 17
, visit  
https://www.savannahbookfestival.org/
---
SAVANNAH FILM ALLIANCE MEETING
(SAVANNAH, GA) The Savannah Film Alliance will meet 
Thursday
, February
22 from 
3:00 to 5:00 p.m.
 in Room 7126 in the Academic Commons building (the main building) at Savannah Technical College. Parking is in the visitor parking next to the school entrance. All those with a stake in the entertainment industry are invited to attend to share their updates, discuss their goals, and brainstorm ways to improve the filmmaking experience in the Savannah area. For more information, contact Charles Bowen at 
cbowen@thebowenlawgroup.com
 or 
912-544-2050
---
SMALL BUSINESS FINANCIAL WORKSHOP
---
2018 AUTISM CONFERENCE 

MARCH 2
---
4th ANNUAL HOOPS FOR HORIZONS – 

MARCH 3
(SAVANNAH, GA)  The fourth annual Louise Lauretti Hoops for Horizons "three vs three" charity basketball tournament will be held on 
Saturday, March 3
 at Savannah Country Day School. Honorary tournament chair and basketball celebrity Larry "Gator" Rivers, former Harlem Globetrotter, will be on hand sharing coaching tips and motivation for all players.  Named for beloved Horizons teacher Louise Lauretti, who lost her battle with melanoma in 2014, this tournament is an opportunity to bring together players of all ages and abilities, local Savannah Basketball Legends and Horizons supporters to celebrate Louise's lifelong love of learning and her legacy at Horizons.  The event begins at 
9 a.m.
 and is open to teams of boys and girls grades fifth through adults.  For registration, a youth team, which includes 5th through 12th graders, are $50; teams with 18 year-olds to 30-year-olds are $75, and if the team is over 30 years old, the registration is $100.  For more information, to register a team, sponsor a youth team or sponsor the event visit 
www.horizonssavannah.org
---
PACKING TIPS FOR THE CAMINO DE SANTIAGO
(HILTON HEAD, SC) Discussion on 'Preparing for and Hiking the Camino de Santiago' will be presented on 
Thursday, March 8 at 5:45pm
 at Outside Hilton Head. Marjorie Young will share her experience on preparing, packing, training and hiking the ancient 500-mile trek through northern Spain. RSVP to Olivia Baddley at 
olivia@outsidebrands.com
. The event is free to attend. 
https://vimeo.com/251088160
---
AMERICAN RED CROSS AWARDS 
(SAVANNAH, GA) Save the Date for American Red Cross Youth Hero Volunteer Awards Breakfast honoring Youth Heroes for their volunteer work on 
Friday, April 20
.  The event will also honor Cecilia Russo Turner, youth mentor, community advocate and Youth Hero event originator.  For more information or to sponsor a table contact  
esther.sheppard@redcross.org 
or 
912-651-5349.
---
INVITE CHRISTMAS INTO YOUR HOME
(SAVANNAH, GA) Coastal Pet Rescue introduces Christmas, a female Tortie point Siamese cat who needs a forever home. Christmas is about 2 years old and joined the Coastal Pet Rescue Family this past December. Christmas is incredibly affectionate and enjoys naps. To view Christmas and any other animals available for adoption, visit 
http://coastalpetrescue.org/adopt/view/2017-c-135-christmas1/
---
---