Savannah's
COMMUNiTY HEADLiNES
The Local Newswire
---
---
ENMARKET FEATURES LOCAL NEW PRODUCT
(SAVANNAH, GA) Enmarket stores are some of the first retail locations to stock a new dry-aged beef jerky from Hunter Cattle Co. The product is the first shelf-stable beef jerky that does not require freezing and is dry-aged for 21 days where the typical jerky is smoked for a day or two. The beef jerky comes in five flavors and is made from grassfed beef in Statesboro, Ga. For retail locations or more information on Enmarket, visit 
http://enmarket.com/
 or more information on Hunter Cattle Co., visit 
http://www.huntercattle.com/dry-aged-beef/
---
HORIZONS SAVANNAH GIVING DAY PASSES GOAL 
(SAVANNAH, GA) The Horizons Savannah Giving Day, held Wednesday, May 16, raised more than $77,000 to benefit the Horizons Savannah program resulting in their largest Giving Day ever. Horizons Savannah's raised funds will go to directly to helping close the opportunity gap for low-income Kindergarten through 12th-grade students in Chatham County and the greater Savannah area. For more information visit, 
http://horizonssavannah.org/
---
CLEAN ENERGY ROADSHOW IN SAVANNAH
(SAVANNAH, GA) Producers of the 8th annual Georgia Clean Energy Roadshow series hosted by Georgia Public Service Commissioner Tim Echols announced today that they will be adding the Technology Association of Georgia's (TAG) State of the Industry Technology Update to their multi-city event series on transportation, alternative fuels and renewable energy. During the event, Larry Williams, President of TAG will present the TAG State of the Industry: Technology in Georgia Report; an essential tool for Georgia's many technology stakeholders. He will then lead a fireside chat with Jen Bonnett who is the incoming Executive Director, Creative Coast and Vice-President, Innovation & Entrepreneurship for the Savannah Economic Development Authority. For more information on the 2018 Clean Energy Roadshow visit 
www.cleanenergyroadshow.com
or call 678-390-2737.
---
REGIONAL LEADERS PRESENT TO LSEGA
(CHATHAM COUNTY) Leadership Southeast Georgia (LSEGA), a regional leadership program designed to advance the economic and community development in the 10-county southeast Georgia region, hosted well respected statewide and local leaders during their 2018 graduation weekend held in Savannah, Georgia. The group toured the Savannah/Hilton Head International Airport, The Georgia Ports Authority and HCA Memorial Hospital, rode on buses provided by Chatham Area Transit and enjoyed dinners at the home of Cora Bett Thomas, CEO of Cora Bett Thomas Realty and Charles Bowen, Founder of The Bowen Law Group and the Savannah Film Alliance. For more information, visit: 
http://www.lsega.com/
---
BUNNY IN THE CITY HEADS TO NIGHT OF CHAMPIONS
---
GEORGIA  ENTERTAINMENT 102 EVENT
(ATLANTA, GA) Guests are invited mingle with the who's who of the entertainment industry as Georgia Entertainment 102 provides an overview of key industry data and review the recent legislative session. Charles Bowen of The Bowen Law Group and the Savannah Film Alliance will present again this year. This will be one of the final events at the iconic Moonshine Post Productions location as they are shifting to a new location. This is an invite only event. If you would like an invitation, please contact 
https://georgiaentertainmentnews.com/contact-us/
---
APPLY TO MATTHEW REARDON CENTER FOR AUTISM
---
SPEROS EXPANDS
(SAVANNAH, GA) Speros, a full-service technology company headquartered in Savannah, announces the firm has expanded to better serve the increasing needs of clients with the addition of three new hires: Wes Christain, IT technician; Mallory Teeple, carrier management specialist and Jordan A. Winters, sales administrator. For more information, please visit 
https://speros.com/speros-adds-employees-to-expand-customer-support/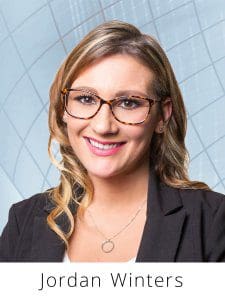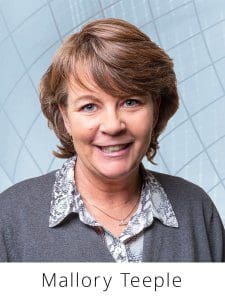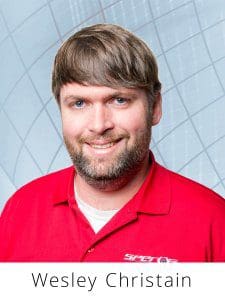 ---
STATISTICAL ANALYSIS OF A BUSINESS
(SAVANNAH, GA) SCORE announces its fifth workshop in the series "Tools to Grow Your Business". It is entitled "Statistical and Financial Tools to Track Business Performance", and will be presented in the SCORE conference room, 
111 E. Liberty St, Savannah
, on 
31 May
, from 
11:30 to 1:00
. Managing a business can be a challenge, but knowing how to measure the results is an imperative to keep you on track and moving smartly forward. Designed for those just starting and for established businesses.
Call SCORE at (912)-652-4335 to register.
---
BETHESDA ACADEMY GRADUATION
---
BOWEN EMCEED FOR FILM AND MEDIA FESTIVAL
(SAVANNAH, GA) Charles Bowen recently emceed the first annual SCCPSS Student Film and Media Festival on May 16 at the Yamacraw Center for Performing Arts. This festival will showcased student films from elementary, middle and high school students throughout SCCPSS who won at the state level for the Georgia Student Film and Media Festival. Charles is the founder of The Bowen Law Group, the Savannah Film Alliance, and Southern Gateway Production Services. View the film festival here:
---
---
DID YOU KNOW…?
(LOWCOUNTRY DOWN SYNDROME SOCIETY) Did you know Down syndrome is not caused by any particular gene? Instead, it's the result of extra genetic material produced during cell division. People with Down syndrome are born with more copies of chromosome 21 than the average person. To learn about local support for families of people with Down syndrome, visit 
https://ldssga.org
---
TWITTER PASSWORD ADVISORY
---
DEDICATION OF LITTLE FREE LIBRARY AT PARK PLACE OUTREACH
(SAVANNAH, GA) A dedication ceremony for the new Little Free Library at Park Place Outreach will take place 
Sunday, June 3rd
. The Little Free Library, painted by local artist Kimberly Dawn Crowder, will be part of the Flannery O'Connor Book Trail, which runs from Savannah, Ga. to Milledgeville, Ga. Little Free Libraries encourage anyone to take a book and leave a book. For more information visit 
https://carriagetradepr.com/dedication-of-little-free-library-at-park-place-outreach/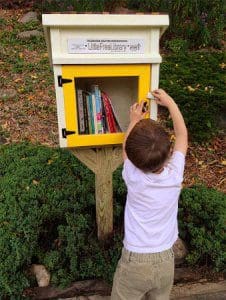 ---
FELDER & ASSOCIATES RECEIVE RECOGNITION
(SAVANNAH, GA) Historic Savannah Foundation recently announced the winners of the annual Preservation Awards, recognizing excellence in preservation for Savannah and Chatham County. Brian K. Felder (Felder & Associates) received a Preservation Award to honor his architectural work on the Levy Beach Cottage on Tybee Island. Established in 2012, Felder & Associates specializes in historic preservation, commercial architecture, adaptive reuse architecture, corporate interior design, high-end residential design, green building, and neo-traditional building. For more information or to contact Felder & Associates, call (912) 777-3979, or visit 
www.felderassociates.net
---
JONES RECEIVES SCHOLARSHIP
(SAVANNAH, GA) In recognition of Melanoma Awareness Month, Dr. Corinne Howington of Low Country Dermatology shared melanoma awareness tips on Facebook. Dr Howington and her team will also be donating $500 to the Nancy N. and J.C Lewis Cancer & Research Pavilion. For more information visit 
https://www.facebook.com/LowCountryDermatology/videos/1963950487011952/
---
(SAVANNAH, GA) A local construction company is looking to hire an administrative assistant as they continue to grow and expand in the Lowcountry. For more information or to apply, please call 
912-777-3404
.
---
FLOSSING: PART OF YOUR DAILY ROUTINE
(SAVANNAH, GA) Dr. Angela Canfield of Sandfly Family Dentistry offers this tip for practicing good dental health: Careful flossing should be a healthy habit to include in your daily routine. Floss between upper and lower teeth to remove plaque and any food particles that may have been missed by brushing. After flossing, be sure to rinse well with water. For more information on Sandfly Family Dentistry, visit 
https://www.sandflyfamilydental.com/
---
JUNIOR LEAGUE RECEIVES AWARD
(SAVANNAH, GA) The Junior League of Savannah received recognition for its Membership Recruitment and Engagement program at the 96th Annual Conference of The Association of Junior Leagues International (AJLI), held in Memphis, TN. They are currently recruiting new members for the 2018-2019 new membership program and invite all women in the area who are interested in leadership training and community service opportunities to apply. Visit 
www.jrleaguesav.org
  for more information.
---
BOYS AND GIRLS CLUB RAISES $200,000
(BLUFFTON, SC) The Boys & Girls Club of Bluffton celebrated "20 Years of Building a Better Bluffton One Child at a Time!" during their 2018 Gala & Auction at the beautiful Montage Palmetto Bluff. The event, which is their largest fundraiser of the year, raised more than $200,000 for the club. Audi Hilton Head was the 2018 Premiere Sponsor. For more information, please visit 
https://www.bgcbluffton.org
 or 
www.audihiltonhead.com/
---
SAVANNAH TRIBUNE CELEBRATES 143 YEARS
(SAVANNAH, GA) The Savannah Tribune is hosting A Biscuit Brunch and Sneaker Ball to celebrate their 143rd year of operation and 191st year for the Black Press on 
Saturday, August 11 from 11 a.m. – 1:30 p.m.
 at The DeSoto, 
15 East Liberty St
. More information is coming soon on the event to include ticket prices, a special salute to journalists, and ways to support a charitable organization all in honor of this anniversary celebration. Read The Savannah Tribune online at 
https://savannahtribune.com
---
TEQUILA BARREL RELEASE PARTY
(SAVANNAH, GA) On 
June 6 from 5-7pm
,  tap a barrel of tequila blended exclusively for the Old Pink House and Garabaldi by Herradura in Jalisca, Mexico. This unique event in historic Reynold's Square, at the front door of the Old Pink House, will feature food stations, beer and wine, and Bosso Nova music by Bill Smith. Proceeds benefit Park Place Outreach Youth Emergency Shelter. Tickets are $50 and can soon be purchased online. 
https://www.facebook.com/events/1651666398263170/
---
LEADERSHIP
(SAVANNAH, GA) Applications for the 2018-2019 Leadership Savannah Class are currently being accepted.  This will be a one year class. To apply go to 
www.leadershipsavannah.org
and click on the Apply button.
(SAVANNAH, GA) Rambam Day School presents the Memorial Day 5k Run/Walk at Kensington Park in Savannah, GA on 
May 28
. Event starts at 
8am.
 $35 to Register. To sign up: 
www.runsignup.com/race/ga/savannah/rambam
---
PRESCRIPTION FOR LIFE: 4 PILLARS OF HEALTH
(SAVANNAH, GA) Dr. Evelyn Higgins will present a free lunchtime lecture on 
Tuesday, June 26
, during Enmarket's second of four 2018 Encourage Health Education Series events in Savannah. Higgins will speak on The Prescription for Life: 4 Pillars of Health, which looks at health as more than just the absence of disease by investigating the physical, emotional, intellectual and spiritual elements of wholeness. The speech will be Livestreamed at Healthy Savannah's and Enmarket's Facebook pages. For more information, visit 
www.healthysavannah.org
MEET ZEUS
(SAVANNAH, GA) Coastal Pet Rescue introduces Zeus, a male boxer who is looking for his forever home. Zeus is about 11 years old and loves attention and laying at his owners feet. To view Zeus and other pets available for adoption, visit 
http://coastalpetrescue.org/adopt/view/2017-d-348-zeus/
---
---