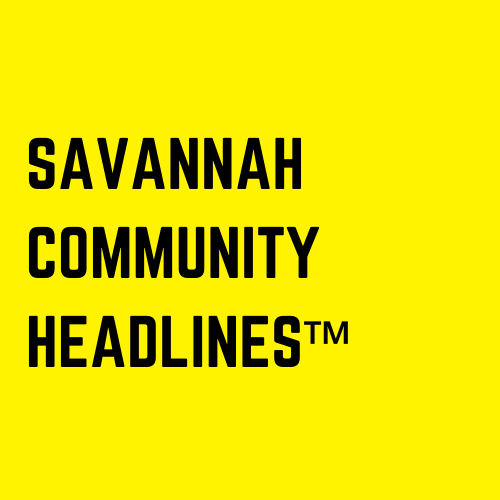 FIRST MONTHLY LDSS MEETING MAY 19
(LOWCOUNTRY DOWN SYNDROME SOCIETY) The first monthly meeting for the Lowcountry Down Syndrome Society will be held on Thursday, May 19th, 2023 at 6:30pm at 1525 Dean Forrest Road, Suite 100, Savannah, GA 31408. There will be a guest speaker for the evening and light refreshments will be provided.
13TH COLONY SOUND: SUMMER HARMONIES
(TYBEE ISLAND, GA) The 13th Colony Sound Chorus has survived the pandemic and is planning a show at the Tybee Post Theatre on Friday, June 10 at 7:30 p.m. Celebrating 50 years of acapella singing, the Savannah Chapter of the Barbershop Harmony Society presents "Summer Harmonies," a musical tribute to family, friends, and country and the songs that make the summertime special. General admission seats are available for $20.
https://ci.ovationtix.com/36415/production/1121639?performanceId=11069288
COMMUNITY FOOD GIVEAWAY AND COVID-19 VACCINE AWARENESS EVENT
(GARDEN CITY, GA) A community food giveaway and event to promote awareness of the COVID-19 vaccine will be held from 11 a.m. to 2 p.m. on May 21 at Jesus First Community Church, 2202 U.S. Highway 80 West in Garden City. Enter a chance to win a gift basket worth $150.
INSTAGRAM ALGORITHM CHANGES, NFTs, AND MORE
(SOCIAL MEDIA EXAMINER) Explore Instagram changes with Michael Stelzner and Natasha Samuel.
MOTORS FOR MOMS
(SAVANNAH, GA) Shelter From the Rain Inc. announces "Motors For Moms" Charity Car Show to raise funds for single mothers on Saturday, May 21, 2022, from 11 AM to 2 PM. The car, truck and bike show will be held at Exclusive Engravings located at 9701 Ford Ave, Richmond Hill, GA 31324, and is open to the public with a $5 suggested donation. For registration, sponsorship or donations, please visit www.Motors4Moms.com.
ENMARKET ARENA VIP EXPERIENCE
(ENMARKET) Looking for a special VIP experience for your group of 25+ at an upcoming Enmarket Arena show? Check out Enmarket Arena's 13 Secrets VIP Suite — the ONLY suite available for rental on an event-by-event basis. For more information about the space, or to book your show, contact Samantha Exler at sexler@enmarketarena.com.
FREE CLASS: 3 STRATEGIES TO INCREASE YOUR VISIBILITY, CREDIBILITY, AND POSITIVE WORD OF MOUTH
(SAVANNAH, GA) On Thursday, June 16 at 6:00 p.m., the City of Savannah will be hosting "3 Strategies to Increase your Visibility, Credibility and Positive word of Mouth." This free workshop will be on Zoom and in person at the Savannah Entrepreneurial Center, 801 E. Gwinnett. The workshop will be presented by publicist Marjorie Young, who will share powerful tips on how to position yourself as the authority in your field, how to create brand ambassadors by forming an Advisory Board, and how to create a Repeatable Tagline™ that helps the positive buzz spread easier and faster. Registration is required and can be done here: https://www.savannahga.gov/Calendar.aspx?EID=5060&month=4&year=2022&day=27&calType=0
FREE AT-HOME COVID TEST KITS NOW AVAILABLE AT COUNTY HEALTH DEPARTMENTS
(COASTAL HEALTH DISTRICT) Over-the-counter COVID-19 test kits are convenient and offer quick results, and now they're available for free at your local county health department in Bryan, Camden, Chatham, Effingham, Glynn, Liberty, Long, and McIntosh Counties. The tests, also called at-home tests or self-tests, can be taken anywhere, and work whether or not you have symptoms. The rapid antigen tests give results in just a few minutes and do not need to be dropped off at a laboratory. To get a free at-home test kit, visit one of the local county health departments or CARE centers in the 8-county Coastal Health District and request a test kit. Each individual can receive up to 10 free tests. You do not have to provide health insurance information and no ID checks are required. For more information about how to use a self-test kit and what to do if you test positive, visit our website at coastalhealthdistrict.com/selftest.
DRAEGO NEEDS A HOME
(COASTAL PET RESCUE) Draego is a young adult chihuahua who walks well on a leash. He is crate/house trained and gets along with his foster animals. He lets his foster mom know when the Amazon packages arrive but otherwise is a quiet, easy-going guy!
GOOGLE ANALYTICS 4 MIGRATION: HOW TO PREPARE
(SOCIAL MEDIA EXAMINER) Are you ready to shift from Universal Analytics to Google Analytics 4 (GA4)? Wondering how to prepare and what to expect when the change comes? Discover exactly how Google Analytics is changing, what GA4 is, how to prepare, and how to set proper expectations with your boss or clients for the future of their data.
TELFAIR MUSEUM DAYS
(SAVANNAH, GA) The Jepson Center and Telfair Academy are now offering FREE admission on the weekends through August 28. The museums are open to residents of Chatham, Bryan, Effingham, and Liberty counties in Georgia, and Beaufort and Jasper in South Carolina. The Jepson Center and the Telfair Academy are open daily from 10 a.m. to 5 p.m.
BUNNY IN THE CITY
(CONNECT SAVANNAH) Bunny Ware announces a partnership of her social column, Bunny in the City, to run as a weekly column in the arts and entertainment magazine, Connect Savannah. Together, Bunny and Connect Savannah bring awareness to events, arts, and entertainment in the greater Savannah area and are excited about this partnership to highlight more of Savannah, the people, and its happenings.
COLONIAL GROUP SEEKS ADMINISTRATIVE/LEGAL ASSISTANT
(SAVANNAH, GA) Colonial Group is seeking an Administrative Assistant / Legal Assistant. They will work closely with and provide comprehensive support to the CFO and General Counsel. Primary areas of focus will be contract management, know your customer documentation, insurance administration, litigation monitoring, corporate governance documentation, and other general matters. This person is a detail-oriented individual and self-driven team member who will be responsible for gathering information from across the company and business partners and organizing and synthesizing such information. This individual demonstrates excellent internal customer service as well as multi-tasking skills. This is a full-time position at Colonial Group, Inc.'s corporate headquarters in Savannah. Prior experience in a corporate executive office or as a law firm legal assistant or paralegal (corporate or litigation) is preferred, although consideration will be given to other applicable work experience.
https://globalus61e2.dayforcehcm.com/CandidatePortal/en-US/colonialgroup/Site/CANDIDATEPORTAL/Posting/View/934
READY SET GO BACK TO SCHOOL SPONSORSHIPS
(SAVANNAH, GA) Ready Set Go Back to School, Inc. in partnership with Savannah Chatham Board of Education, is gearing up to host its 14th Annual Drive Thru Back to School Giveaway. Last year hundreds of families in our area were provided various back-to-school essentials to help their children jump-start to a productive school year. This year's event will be on Saturday, August 6, 2022, from 10 a.m. to 12 p.m. Sponsorship opportunities are now available: https://form.jotform.com/RSGBTS/ready-set-go-back-to-school-sponsor
FAITH AND HEALTH COALITION
(HEALTHY SAVANNAH) Are you a faith-based organization in Savannah/Chatham County interested in encouraging a culture of health among your members and the broader community?
Please join the Faith and Health Coalition at our next virtual meeting to discuss the importance of health within our community. Please email FaithAndHealth@healthysavannah.org for the meeting link. For more information visit the Faith and Health Coalition page on the Healthy Savannah website.
Meeting Dates:
March 30th @ 12pm
May 25th @ 12pm
July 27th @ 12pm
September 28th @ 12pm
November 30th @ 12pm
SIGN UP TO GET SAVANNAH COMMUNITY HEADLINES™ FREE
(SAVANNAH, GA) To receive SAVANNAH COMMUNITY HEADLINES™ each Monday morning, please sign up here for free: SIGN UP HERE.