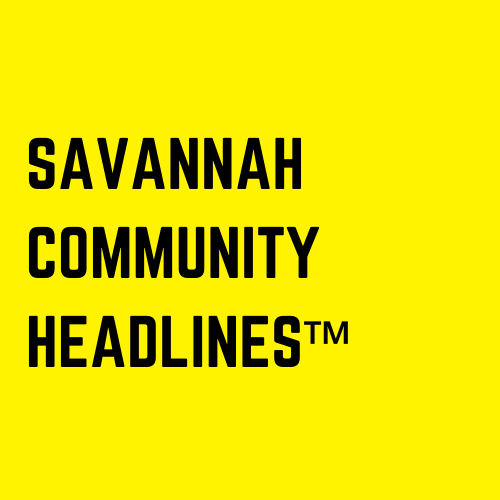 JIMMY BUFFET COMING TO ENMARKET ARENA
(
ENMARKET ARENA
) Jimmy Buffett and the Coral Reefers are bringing Life on the Flipside Redux Tour 2022 to Enmarket Arena in Savannah on Thursday, April 21. Tickets go on sale Friday, January 28 at 10 a.m. here:
https://bit.ly/BuffettSAV22
ROYCE LEARNING CENTER PARTNERS WITH SAVANNAH BAPTIST CENTER TO OFFER FREE ADULT EDUCATION CLASSES
(SAVANNAH, GA)
Royce Learning Center's Adult & Community Education (ACE) program
has partnered with
Savannah Baptist Center
to offer free adult education classes at their Wheaton Street location. This program is designed for adult learners of all ages and abilities. Classes will be held every Monday and Wednesday from 12:30p – 2:30p at the Savannah Baptist Center located at 704 Wheaton Street in Savannah. Classes are free and open to the public. For more information, or to enroll in the class, please contact Stephanie Carr at 912-232-1033.
UNDERSTANDING INSTAGRAM INSIGHTS
(
SOCIAL MEDIA EXAMINER
) In this video, expert Natasha Samuel outlines how to leverage Instagram Insights to analyze your performance so you can crush your goals. You'll discover how to access your Insights, the four most important metrics to watch, and how to determine why or how people are engaging with your content.
HAYLEY NEEDS A HOME
(
COASTAL PET RESCUE
) She may be an older girl, but don't let those grey hairs fool you. She's still young at heart. Hayley gets along with the pups in her foster home, who are all her size (35 lbs), or smaller. Hailey is obsessed with food and has mastered begging using those puppy dog eyes. She is completely housebroken and does well roaming free in the home. She loves to sleep under the covers with you, but will also curl up in a dog bed in your room, too. She's a great snuggler when she wants to be, but can be found most of the time curled up in a cushy dog bed surrounded by Nylabones.
TIKTOK GROWTH, THE ALGORITHM, AND MORE
SEMINAR JANUARY 25: SAILING SOLO ACROSS AN OCEAN
(
SAVANNAH COUNTRY DAY SCHOOL
) Savannah Country Day School's 2nd Annual
Faculty Explorations Speaker Series
continues on January 25 from 7:00 – 8:30 p.m. with AJ Goldman's seminar "Sailing Solo Across an Ocean." The weekly evening sessions provide attendees the opportunity to revisit a classroom setting and explore a topic based on the faculty host's area of expertise. All seminars are free and open to the public. For additional information, or to register, visit
savcds.org/facultyexplorations
.
ENMARKET ARENA UPDATES COVID-19 PROTOCOLS
(SAVANNAH, GA) The
Enmarket Arena
is working hard to ensure the health and safety of guests and staff in accordance with local and national guidelines. There are a few key changes being implemented for a safer and healthier venue. Per the
City of Savannah's
COVID-19 mandate,
Enmarket
Arena will require that all guests attending gatherings or events must show either a negative COVID-19 test (PCR or Rapid) taken within 72 hours of the event date OR proof of full vaccination. Limited testing will also be available on-site day of the event starting 1.5 hours before showtime. Pre-Register at:
Lab-fast.com
using site code: RAPID. For all events, regardless of capacity, the mandate also requires that all guests must wear a mask while in the facility unless actively eating or drinking.
COVID-19 TESTING RESUMES AT SAVANNAH CIVIC CENTER
(CHATHAM COUNTY, GA) Free COVID-19 testing by the
Coastal Health District
has resumed at the
Savannah Civic Center
. Testing operations at the location were temporarily suspended because of previously scheduled events in the arena. The Civic Center testing site is open Monday through Friday from 7:30 a.m. – 2:30 p.m., and the first and third Saturday of the month from 8:30 a.m. – 11:30 a.m.
FORSYTH FARMERS' MARKET LAUNCHES CAMPAIGN TO PURCHASE NEW FARM TRUCK
CHATHAM CO. HEALTH DEPT. SHIFTS TO ESSENTIAL SERVICES ONLY
(CHATHAM COUNTY, GA) As of January 11, the
Chatham County Health Department
has shifted operations to cope with staffing shortages due to COVID-19 cases and exposures. For the time being, the Midtown Clinic at 1602 Drayton Street will be closed for routine public health services. Women, Infants, and Children (WIC) and PREP services will still be offered at the Midtown clinic by appointment only. The main clinic at 1395 Eisenhower Drive will offer essential services only. Individuals with existing appointments may be contacted to reschedule. This change does not affect Environmental Health services or Vital Records, nor does it impact operations at the Chatham County Health Department's COVID testing sites or COVID-19 vaccination sites. Dr. Chris Rustin, the administrator of the Chatham County Health Department, said normal operations will resume as soon as staffing levels improve. For more information, visit
coastalhealthdistrict.org/chatham
.
CHATHAM COUNTY HEALTH DEPARTMENT AWARDED CAR SEAT MINI GRANT
(CHATHAM COUNTY, GA) The
Chatham County Health Department
was awarded the 2022 Car Seat Mini-Grant by the
Georgia Department of Public Health Injury Prevention Program
. The health department will use funding from the Mini Grant to educate parents and caregivers on how to properly install and use car seats, offer car seat inspections, and provide car seats and booster seats to financially eligible families. This program is funded by the
Governor's Office of Highway Safety
to help ensure Georgia's children are safe while riding in motor vehicles. For more information about the car seat program, please call the Chatham County Health Department at 912-356-2441.
ENMARKET ARENA OPENING POSTPONED
(
WTOC
) The
City of Savannah
is postponing the opening of the new
Enmarket Arena
. According to the city, the decision was made as a result of supply-chain disruptions which have impacted the completion of the facility. Earth, Wind and Fire, originally planned for Thursday, Jan. 13, is moving to Feb. 9. Riley Green, which was originally scheduled for Friday, Jan. 14, is being rescheduled to Feb. 6. Tickets will be honored for the new dates.
VICTORY GARDENS FREE GARDENING CLASSES
(SAVANNAH, GA) Learn about growing organic vegetables and herbs in Savannah. Classes are FREE and open to the public. Join us 9:30-10:30 a.m. on the 1st and 3rd Saturdays of every month (except for holidays). Now serving free coffee! Held on the historic property at Trustees'Garden at 10 East Broad Street. For more information visit
https://www.savannahvictorygardens.com/classes
SAVANNAH BUSINESS BROKERS NAMED 2021 TOP GEORGIA BUSINESS BROKERS
(SAVANNAH, GA) Brian Judson, a senior business broker at
Best Business Brokers,
and Dean Burnette, founder of Best Business Brokers, were honored by the
Georgia Association of Business Brokers
as among the 14 members of the 2021 Million Dollar Club. The club members sold more than $86 million worth of small, medium and large businesses. Judson and Burnette were also honored as life members of the Million Dollar Club for achieving more than a million dollars in sales for three consecutive years or any five years. Best Business Brokers is a business and commercial real estate company located in Savannah.
FREE VACCINE ACCESS IN WEST CHATHAM COUNTY
(CHATHAM COUNTY, GA) The
YMCA of Coastal Georgia
is partnering with the
Georgia Department of Public Health
to provide free vaccine access at the
West Chatham YMCA
in Pooler. The vaccine clinic is open Monday, Wednesday and Thursday from 9 a.m.-2 p.m. and offers the following vaccinations: Monday & Wednesday: Pfizer (age 12+), Pfizer booster (16+), Johnson & Johnson (18+), and Johnson & Johnson booster (18+); Thursday: Pfizer (age 12+), Pfizer booster (16+), Moderna (18+), and Moderna booster (18+). Walk-ins are accepted but appointments are recommended and can be scheduled online at
CHDCovidVax.org
.
CALENDARS FOR SALE
(SAVANNAH, GA) The members of the
Lowcountry Down Syndrome Society
, a support group to benefit people with Down Syndrome and their families, are selling 2022 calendars as a fundraising project. To purchase, please email
info@ldssga.org
, or text or call 912-663-8573. The cost is $15.00.
SENDING YOU A HERO
(SAVANNAH, GA)
Healthy Savannah
, in collaboration with
St. Joseph's/Candler's African American Health Information and Resource Center
, proudly presents the
HERO Help Me Database
. The Health Effective Resource Organizations, or HERO Help Me, is a database that refers its users to over 1,000 critical resources in Chatham County. The database is a one-stop shop for a variety of resources and services, such as healthcare providers, food assistance and nutrition, childcare, housing, physical activity, education, COVID-19 and flu information, and many more.
SIGN UP TO GET SAVANNAH COMMUNITY HEADLINES™ FREE
(SAVANNAH, GA) To receive SAVANNAH COMMUNITY HEADLINES™ each Monday morning, please sign up here for free:
SIGN UP HERE.