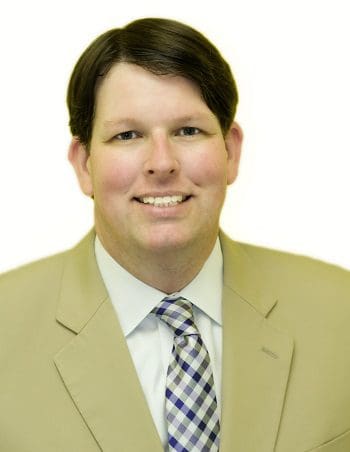 Brad Pettway joins Celia Dunn Sotheby's International Realty
(BLUFFTON/HILTON HEAD, S.C.) Brad Pettway has joined Celia Dunn Sotheby's International Realty as a sales associate in the Bluffton and Hilton Head market.
"The Sotheby's brand brings a level of luxury with it that is not seen with other real estate companies," Brad said. "With the reputation is also a commitment to the highest levels of customer service and customer respect. I am proud to be working for a company that values each and every customer and client and treats them all with the highest level of respect and professionalism."
Brad started his real estate career working as an assistant with a top-selling sales associate in the area, learning the intricacies of all aspects of the real estate field. By working alongside a top seller, he honed his skills to ensure the highest level of customer service and professional expertise.
Previously, Brad was a software consultant working for IBM. This position put him in front of executives of Fortune 500 companies, so he had to know how to communicate with whomever his audience was at that time. He also had to understand and identify the clients' true needs. Working as a software consultant required Brad to be a creative problem solver and work well under pressure.
He attended Northeast Louisiana University and Louisiana State University. Brad volunteers with the Hilton Head Area Association of Realtors and the Hilton Head American Heart Association. His hobbies are playing golf, reading, and spending time with his 18-month-old niece whenever possible.
Known for its tradition of integrity, Celia Dunn Sotheby's International Realty specializes in residential properties in Savannah and the Low Country of Georgia and South Carolina. Founded in 1981, Celia Dunn Sotheby's International Realty is noted for outstanding service to its clients, thorough knowledge of Savannah and the South Carolina Low Country, and excellent staff, in addition to having one of the region's top property management departments. The owners are natives of Savannah who have more than 60 years' combined experience in real estate. The offices are located at 9, 13, and 17 West Charlton Street on Madison Square in Savannah and 52 Calhoun St. in Bluffton, S.C.
For more information, call Celia Dunn Sotheby's International Realty at (912) 234-3323 or visit www.celiadunnsir.com . To contact the Bluffton office, call (843) 836-3900.