The Center for a Sustainable Coast 20th-Anniversary Celebration Features Renowned Environmental Economist as Keynote Speaker
(SAVANNAH, GA) The Center for a Sustainable Coast will host their 20th-anniversary conference on Saturday, June 17, to celebrate their continued efforts in protecting Georgia's coast. The program will include a retrospective of Georgia's coastal issues and a discussion about the profound challenges that lie ahead.
The 20th-anniversary event will take place at 5 p.m. at the DeSoto Hilton of Savannah, 15 E. Liberty St. General admission is $20 and includes a buffet dinner. The Center for a Sustainable Coast encourages guests to RSVP in advance by phone at 912-506-5088 or email at susdev@gate.net.
Since its opening in 1997, the Center for a Sustainable Coast's board and staff have defended the public's interest on a variety of topics including protecting water quality, tidal marshes, wildlife, and ocean shorelines. The Center for a Sustainable Coast was also an active member of the "Push Back the Pipeline" collaboration in coastal Georgia.
The Center was awarded the Sapelo Foundation's "Smith Bagley Advocacy Grant Award" in 2016 and was the 2007 recipient of the Common Cause Freedom Award for leadership in coastal marsh protection. The organization also co-founded the Coal Ash Legal Fund to campaign against high-risk landfill disposal of millions of tons of cancer-causing coal ash near the Altamaha River.
"The Center is proud of our record but difficult challenges remain," said Steve Willis, board president. "We're continually striving to accomplish more by keeping the public informed and involved in pivotal coastal issues."
Professor Geoffrey Heal of Columbia University will be featured as the keynote speaker. He will discuss how neglecting nature threatens our prosperity. An open discussion will follow his address. Heal believes the only way to achieve long-term economic prosperity is to protect the environment.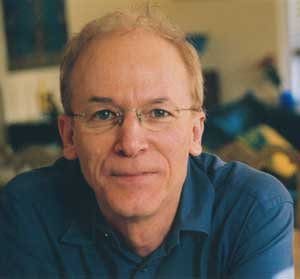 "If we want to survive and move forward as a nation and as a world, we have to recognize how the environment and the economy interact and how they can work in harmony," Heal said. "I like to start out with a simple picture of our reliance on the planet, help my listeners visualize the larger problem at hand and give my audience an outline of solutions that will lead us in the right direction."
For more information, please visit http://sustainablecoast.org/.
ABOUT THE CENTER FOR A SUSTAINABLE COAST
The Center for a Sustainable Coast was formed in 1997 by a group of public-spirited environmental professionals and concerned citizens. The Center's mission is advocating responsible decisions that sustain coastal Georgia's environment and quality of life. The organization seeks to improve our region's ability to resolve key issues affecting the health and diversity of natural, cultural and economic resources by educating the public, using research, advocacy, training, technical assistance and – when needed – taking legal action. The Center for a Sustainable Coast also helped launch two of the region's Riverkeeper groups. Visit https://www.facebook.com/Center-for-a-Sustainable-Coast-141003446180/timeline/ and www.sustainablecoast.org for more information.
ABOUT GEOFFREY HEAL
Geoffrey Heal is noted for contributions to economic theory and resource and environmental economics. He holds bachelor's and doctoral degrees from Cambridge University and an honorary doctorate from the Universite´ de Paris Dauphine.
He is the author of 18 books and about two hundred articles and is a member of the National Academy of Sciences, a fellow of the Econometric Society, past president of the Association of Environmental and Resource Economists, recipient of its prize for publications of enduring quality and life fellow, a director of the Union of Concerned Scientists, a founder, director and chairman of the board of the Coalition for Rainforest Nations and a member of the economic advisory board of the Environmental Defense Fund.
Heal chaired a committee of the National Academy of Sciences on valuing ecosystem services, was a commissioner of the Pew Oceans Commission, an IPCC coordinating lead author for the fifth assessment report, a member of President Sarkozy's Commission on the Measurement of Economic Performance and Social Progress and of the advisory board for the World Bank's 2010 World Development Report and UNEP's 2011 Human Development Report.
CONTACT:
Center for a Sustainable Coast
David Kyler
221 Mallery Suite B
Saint Simons Island, GA 31522
912-506-5088
susdev@gate.net
MEDIA CONTACTS:
Marjorie Young
Carriage Trade Public Relations®
912-844-9990
marjorie@carriagetradepr.com