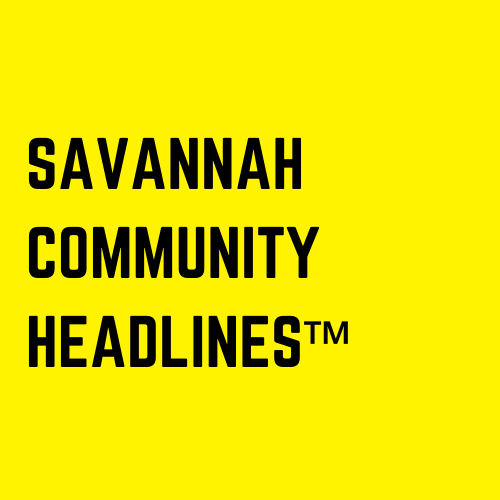 HUNGER IS REAL. HELP IS HERE.
(SAVANNAH, GA) A new resource is now available to help those needing food assistance. Bus cards are being installed on Chatham Area Transit buses that feature a QR code which, when read by a smartphone camera, instantly connects people with the help they need to locate and secure low-cost, healthy food throughout Chatham County. The bus card program is funded by the YMCA of Coastal Georgia and 
Healthy Savannah
 through grant funding awarded by the Centers for Disease Control's Racial and Ethnic Approaches to Community Health (REACH) program, whose purpose is to eliminate disparities in health outcomes based on race and income in Savannah and Chatham County.
https://healthysavannah.org/nutrition-destination/
211 CALL CENTER PROVIDES SUPPORT
(UNITED WAY) The 211 Call Center for the United Way of the Coastal Empire is available in Bryan, Chatham, Effingham, and Liberty Counties from 8:30 a.m. to 5 p.m., Monday through Friday and connects residents to the support they need to improve their lives. Live 211 specialists provide callers with information and referrals related to food, housing, childcare, utility assistance, healthcare, employment services, counseling, and more. 
https://uwce.org/211-2/
COMMERCIAL LAND OPPORTUNITY WITH DEVELOPMENT POTENTIAL
(SAVANNAH, GA) 6.67 acres of land are currently for sale in a prime location in midtown Savannah. The property is 2 miles from Memorial Hospital and 18 miles from Savannah/Hilton Head Airport and located off of Waters Avenue. The district is established to allow office use as well as limited residential, group living, health care, educational, cultural, lodging, and service uses.
PLATINUM SEAL
(SAVANNAH, GA) IVolunteer International was awarded the 2021 Platinum Seal of Transparency, the highest level of recognition offered by GuideStar, the world's largest source of nonprofit information.
HEALTHY MOMENT
(SAVANNAH, GA) In this week's 
Healthy Moment 
video, host Frandasia Williams speaks with a partner of the Racial & Ethnic Approaches to Community Health or REACH grant. Hillary Bradbury from the YMCA of Coastal Georgia discusses the Fresh Express program, which distributes fresh produce to the community every month.
CENTER PARC WANTS YOU TO WIN $1,000
(
CENTER PARC
) Do you want to win $1,000 just by organizing your finances? Every time you attend one of BALANCE's free financial webinars through April, you improve your chances of winning $1,000. Review the rules and sign up for the first webinar – Solving the Mystery of Credit Reports – by clicking the link below. 
bit.ly/2TQfI38
SEASONAL FLU FACTS
(CDC) Did you know flu vaccination is especially important for Black, Hispanic/Latino, Native American and Alaska native people because they are at a higher risk than white people of being hospitalized with the flu?
 https://www.cdc.gov/flu/symptoms/coldflu.htm
LOVE YOUR TRAIL DAY – MARCH 6
(SAVANNAH, GA) Truman Linear Park Trail Phase 2A is the Savannah area's newest trail. Help keep it neat and tidy by joining others at 10 a.m. on March 6 to pick up litter, collect recycling, trim vegetation, and ensure the trail is in tiptop shape. All tools and supplies will be provided by Tide to Town. Volunteers will be spatially distanced, but masks are required. Meet at the Scarborough Sports Complex, located at the corner of Skidaway Road and Bona Bella Avenue.
UNHEALTHY CHATHAM COUNTY NEEDS ACCESS TO SIDEWALKS, BIKE TRAILS
(
SAVANNAHNOW.COM
) 
Racial and Ethnic Approaches to Community Health
 grant team member Armand Turner shares his thoughts on accessible activity for the Savannah community. The introduction of the Truman Linear Parkway Trail has been a huge step forward in creating a more walkable and bikeable community that can benefit all neighborhoods within Savannah and Chatham County and has high usage among Black communities and those living in areas without walking routes. Creating activity-friendly walking and biking routes provides communities with a safe means to go to the grocery store, church, or school without the utilization of a car. The next phase of the Truman Linear Parkway will add an additional three miles up to Daffin Park.
KEYNOTE SPEAKER
(SAVANNAH, GA) Savannah State University's Department of Journalism and Mass Communications has selected Marjorie Young to serve as its keynote speaker on Thursday, February 25 at the 70th Southern Regional Press Institute (SRPI). The theme of this year's event, which will be held virtually February 25-27, is "Zooming Into 70: A Legacy that Embodies Media and Education." Marjorie Young is the founder of Carriage Trade Public Relations® Inc. and has been a publicist for over 25 years. She is the author of Reputation Matrix™ and holds frequent PR bootcamps and monthly online coaching webinars that empower business owners and nonprofit organizations to take control of their PR, brand, and message. 
https://www.savannahstate.edu/class/departments/mass-communications/srpi.shtml
TIKTOK STRATEGY: A CONTENT ROAD MAP FOR BUSINESSES
(SOCIAL MEDIA EXAMINER) Is your business on TikTok? Wondering what to post? TikTok expert Keenya Kelly shares a process for creating a TikTok strategy for business. You'll find a content road map you can follow to create TikTok videos that support your goals and grow your account. You'll also get tips for using evergreen and trending content, choosing hashtags, and deciding when to post.
FEB 22 AT 8:00PM
(REPUTATION MATRIX™) The last Monday of each month publicist and author Marjorie Young will hold a free marketing support group for small businesses and non profits, from 8pm-9pm, USA, Eastern Standard Time. The Zoom group will brainstorm on how to increase your visibility, credibility and positive word of mouth in the community and online. To receive an email with the Zoom link please register here:
 https://lp.constantcontactpages.com/su/JZgxZJM/MARJORIEYOUNG
SIGN UP TO GET SAVANNAH COMMUNITY HEADLINES™ FREE
(SAVANNAH, GA) To receive SAVANNAH COMMUNITY HEADLINES™ each Monday morning, please sign up here for free: 
SIGN UP HERE.