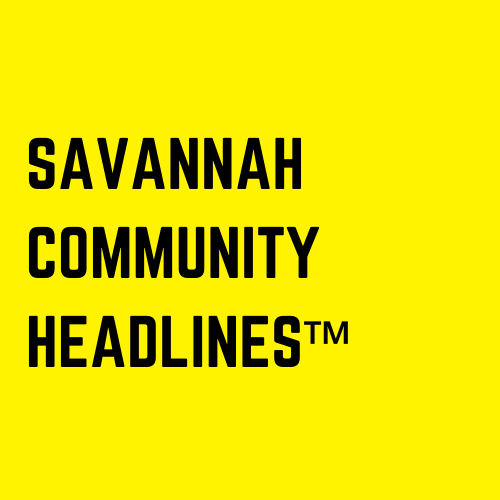 LOWCOUNTRY DOWN SYNDROME SOCIETY NIGHT TO SHINE
(
LDSS
) On February 12, 2021, churches from around the world will come together to host "Night to Shine" for thousands of honored guests with special needs through the support of many volunteers. Due to COVID-19, Night to Shine 2021 will be a virtual experience, but First Baptist Church of Richmond Hill will host SHINE-THRU at 6:00 p.m. This pre-show outdoor drive-thru celebration is intended to be an uplifting and safe way to see and celebrate the Night to Shine guests. For more information, please contact John Bogardus, president of the Lowcountry Down Syndrome Society at 
jbogardus@ldssga.org
. 
https://richmondhill.org/nighttoshine2021/
HEALTHY MOMENT
(SAVANNAH, GA) In this Healthy Moment video, host Frandasia Williams speaks with a partner of the 
Racial & Ethnic Approaches to Community Health (REACH)
 grant. Cristina Gibson from The Chatham County Health Department discusses the WIC Ambassador Program, which recruits members of the community to help others understand what the WIC program is, as well as how to assist those in need of those benefits.
ENMARKET OPENS NEW POOLER STORE
(POOLER, GA) 
Enmarket
 has opened a store in Pooler at 1264 U.S. Highway 80 East, on the corner of Pine Barren Road. The new travel center serves regular travelers and heavy truck traffic.
CENTER PARC CREDIT UNION LAUNCHES MOMENTUM WORKSHOP PROGRAM
(
CENTER PARC CREDIT UNION
) Center Parc Credit Union recently launched a program called #Momentum as part of its partnership with Georgia State University Athletics to support financial literacy and awareness among students and faculty. For the first official Momentum workshop, Center Parc invited former Atlanta Falcons special teams coach, Ben Kotwica, to speak to GSU junior and senior football players about the transition into life after college. The next speaker series is slated for February. 
https://www.facebook.com/CenterParcCU/posts/215576783531773
MARJORIE YOUNG PRESENTS FREE ONLINE PR CLASS WITH SAVANNAH ENTREPRENEURIAL CENTER
(SAVANNAH, GA) Thursday, March 25 at 12:00 p.m., the City of Savannah will host a free online class, "Increase Positive Buzz in the Community and Online," offered in conjunction with the Savannah Entrepreneurial Center. Community publicist Marjorie Young will share powerful tips on how to position oneself as the authority in the field, how to create brand ambassadors by forming an advisory board, and how to create a "Repeatable Tagline™" that helps the positive buzz spread easier and faster.
BROOK BUTLER JOINS WJCL NEWS TEAM
(WJCL) Emmy award-winning journalist Brooke Butler has joined the WJCL 22 News team as weekend evening anchor and multimedia journalist. The announcement was made by WJCL President and General Manager Ben Hart and WJCL News Director Will Dillard.
FIVE SOCIAL MEDIA TRENDS FOR NONPROFITS IN 2021
(
TECH SOUP
) There are now 3.78 billion social media users worldwide in 2021 — about a 32 percent increase from just five years ago. These numbers are expected to continue to grow, meaning social media will become an even more useful tool for nonprofits to connect with their communities.
NEW HEALTH APP TRACKS DISEASE EXPOSURE, VACCINE STATUS WHILE PROTECTING PRIVACY
(
SAVANNAH BUSINESS JOURNAL
)
 AdMoEr, a new Savannah-based technology company with European roots, is preparing to roll out a new mobile app designed to help protect the most vulnerable among us from contagions like COVID-19 and to get daily life back to pre-pandemic normalcy more quickly — all without compromising personal privacy.
PODCAST
(#WATERCOOLER) Learn valuable marketing tips from seasoned artists.
GIBLET NEEDS A HOME
(COASTAL PET RESCUE) Sweet Giblet found her way to Coastal Pet Rescue over the Thanksgiving holiday. She is a typical Lab puppy; always up for excitement and adventure, who seems to get along with most other dogs. Still in training, she walks better with a harness and will need someone who can help her with her leash skills and other commands.
PINTEREST FOR BUSINESS: A 5-STEP STRATEGY FOR MARKETERS
(SOCIAL MEDIA EXAMINER) Pinterest expert Jennifer Priest explains how to optimize your pins to get more visibility on Pinterest. You'll discover how to research and decide whether your business should be on Pinterest, and learn where Pinterest fits in your overall marketing plan.
MARKETING MONDAY WITH MARJORIE
(REPUTATION MATRIX™) The last Monday of each month publicist and author Marjorie Young will be holding a free marketing support group for small businesses and nonprofits, from 8pm-9pm, USA, Eastern Standard Time. The Zoom group will brainstorm on how to increase your visibility, credibility, and positive word of mouth in the community and online. To receive an email with the Zoom link please register here: 
https://lp.constantcontactpages.com/su/JZgxZJM/MARJORIEYOUNG
SIGN UP TO GET SAVANNAH COMMUNITY HEADLINES™ FREE
(SAVANNAH, GA) To receive SAVANNAH COMMUNITY HEADLINES™ each Monday morning, please sign up here for free: 
SIGN UP HERE.