Savannah's
COMMUNiTY HEADLiNES
The Local Newswire
---
$1500 PRESENTED TO MARINE TOYS FOR TOTS
(SAVANNAH, GA) Junkluggers of the Coastal Empire has selected Marine Toys for Tots as their charity partner For the month of December. Savannah's eco-friendly and caring alternative to traditional junk removal will assist in the collection of more than 75 cubic yards of toys this holiday season. To kickstart their partnership with Marine Toys for Tots, Junkluggers presented a $1,500 check to the organization on Friday, Nov. 24, at 11 a.m. during their Black 
Friday
 event at Toys-R-Us, located at 
7400 Abercorn St
 in Savannah, Ga. For more information, call 
912-712-0227
 or visit 
www.junkluggers.com
---
NEW POOLER LOCATION FOR PLASTIC SURGEON DR. MOST 
(SAVANNAH, GA) Dr. Daniel Most, a Savannah-based plastic surgeon, announces plans to cut the ribbon on the Most Plastic and Reconstructive Surgery office in Pooler. This Pooler location will allow Dr. Most to see patients in the West Chatham area on Wednesdays of every week.  Dr. Most will cut the ribbon on 
Wednesday, November 29 at 11 a.m
 at 
114 Canal St., Suite 102
, in the Savannah Acupuncture and Wellness building. The public is invited to join Dr. Most and his staff for the ribbon-cutting ceremony. This event will also celebrate Dr. Most's fifth anniversary of private practice in the greater Savannah area. For more information, contact Dr. Most at 
912-303-6678
 or visit online at
---
SAVANNAH CHRISTIAN UPGRADES TECH
(SAVANNAH, GA) Speros, a Savannah-based technology services company, has installed new campus-wide WiFi capabilities at the Savannah Christian Preparatory School to provide greater technology opportunities for students and enable the school to move closer to its goal of offering a "one-to-one" campus for students. For more information, visit 
speros.com
---
INTERVIEW WITH JUNKLUGGERS OWNER
(SAVANNAH, GA) Did you know that Junkluggers of the Coastal Empire recently celebrated their grand opening? Listen to what Trevor Hess, owner and president of the local franchise, has to say about his company and the mission of Junkluggers here: 
https://www.facebook.com/junkluggers.savannah.1
---
LSEGA ANNOUNCES 2018 CLASS
(SOUTHEAST GA) Leadership Southeast Georgia is pleased to announce 30 program participants from across the region have been selected for its class of 2018. The five-month program is designed to equip and empower community leaders to work to promote positive growth while improving the quality of life in the Southeast Georgia Coastal Region. For more information, visit 
http://www.lsega.com/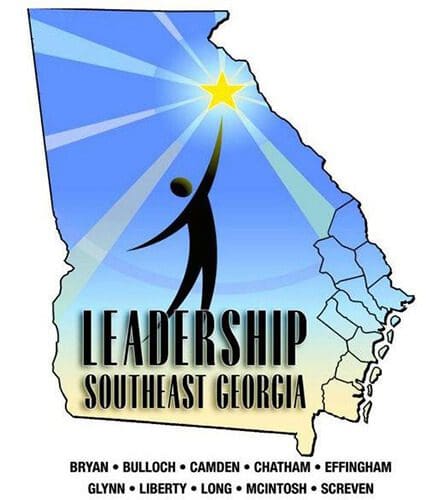 ---
10 THINGS PARENTS SHOULD KNOW ABOUT AUTISM
(SAVANNAH, GA) With 1 in 68 children and 1 in 44 boys, 1% of USA population has an autism spectrum disorder (ASD), the below list will help parents identify signs and symptoms of autism.  To read a modified modified excerpt from 
Ron Sandison
's blog, 10 Things Teachers should know about Autism, visit 
https://carriagetradepr.com/ten-things-parents-know-autism/
. The Matthew Reardon Center for Autism operates southeast Georgia's only accredited year-round day school for children with autism as part of the ADVANCE Academy. For more information visit 
http://www.matthewreardon.org/
---
4 WAYS TO PREPARE FOR A PRODUCTIVE 

TOMORROW
---
NEW CHILDREN'S SAVANNAH-BASED BOOK, BY LOCAL AUTHOR MAXINE PINSON, DUE TO ARRIVE THIS WEEK
(SAVANNAH, GA) "Sammy and Grammy in Downtown Savannah" is a laugh-out-loud children's book with valuable life lessons to be learned. Written by local author Maxine Pinson, author of "Lowcountry Delights Cookbook and Travel Guide" (co-authored with her daughter Malyssa), "Sammy and Grammy in Downtown Savannah" is expected to be available in late November–just in time for Christmas shopping. A "Sammy the Squirrel" coloring sheet will be included with each book ordered, as long as the limited supply lasts. For complete details and ordering information, go to "How to Order Book Online" link at 
www.sammyandgrammy.com
and follow the directions. A book signing for "Sammy and Grammy in Downtown Savannah" will be held at Henny Penny Cafe (
1514 Bull St
.) on 
Thurs., Dec. 14 from 3 p.m. – 5 p.m.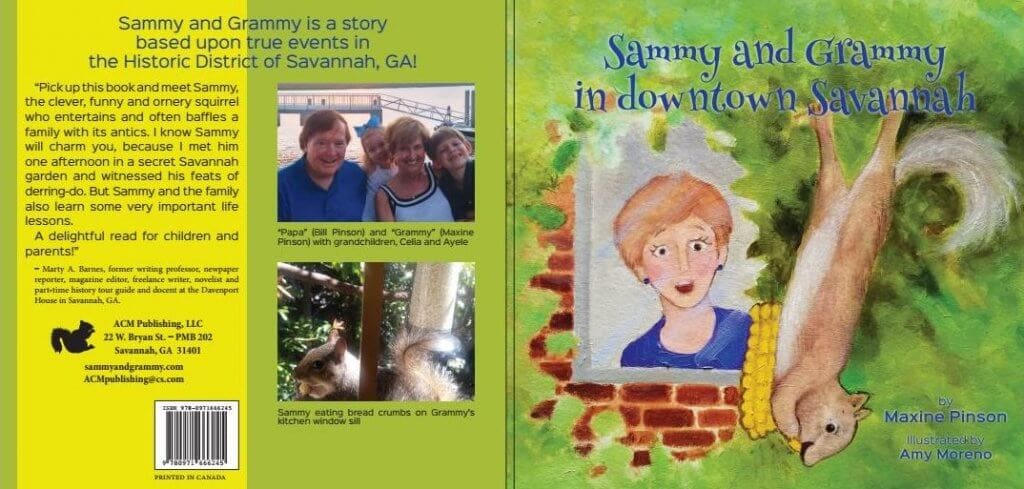 ---
WREATH SERVES AS SAFETY REMINDER
---
GOOD FINANCIAL DECISIONS DURING DIVORCE 
(SAVANNAH, GA) While you're in the midst of a divorce, you're going to have to weigh a lot of financial choices while dealing with the weight of strong emotions. You can minimize emotional stress by anticipating what decisions you have to make and understanding what's involved in making them.  Sam Hubbard, the principal of Coastal Divorce Advisors, LLC, wrote an article on making good financial decisions in a divorce.  To read it, visit 
http://businessinsavannah.com/bis/2017-11-15/hubbard-divorce-about-making-good-financial-decisions#
---
DOUBLE DUTY
---
PROTECT CONSTRUCTION SITES DURING HURRICANE SEASON
(SAVANNAH, GA) The past few hurricane seasons have not been kind to Savannah, and they can be especially hard on local construction sites. Irma came and went, but local construction sites may still be reeling from the after-effects. Chris Tilton, co-founder of Savannah area construction company, the Dewitt-Tilton Group, shares his expertise on protecting construction sites during hurricane season.  To read the article, visit 
http://businessinsavannah.com/bis/2017-11-15/tilton-how-protect-construction-sites-during-hurricane-season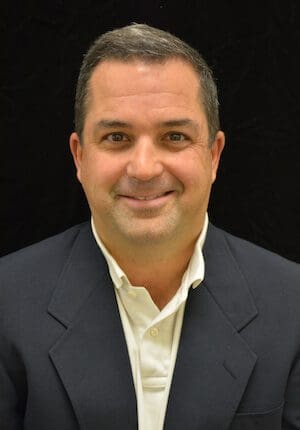 ---
SMALL BUSINESS OWNERS EXPECT HIGHER REVENUES
---
$19,019 DONATION TO SECOND HARVEST
---
AUTISM GIVING DAY
(SAVANNAH, GA) #GivingDay 
Tuesday, November 28, 2017
. Your donation enables children to master the challenges of autism.  Since 2000, hundreds of children have attended Matthew Reardon Center for Autism ADVANCE Academy, southeast Georgia's only accredited, year-round day school for children diagnosed with autism and similar developmental delays. Annual per student cost is approx. $34,500; to ensure that every child who needs to attend is financially able to do so, annual tuition is set at $9,350.  Every student at ADVANCE Academy receives the Georgia Special Needs Scholarship (SB10).  PLEASE DONATE HERE: 
https://matthewreardon.networkforgood.com/projects/39043-unlocking-potential
---
11 BAD WORK HABITS TO SWEAR OFF OF THIS YEAR
---
CALL FOR SPEAKERS
(SAVANNAH, GA) Healthy Savannah and enmarket are accepting speaking nominations for the 2018 Encourage Health Educational Series. This marks the fifth year for the health-focused series, which features speakers on nutrition, fitness and tips for living a healthy life. Applications should include the presenter's name, title, company and contact information, along with the proposed topic and a short description of what the audience would learn. Please attach a bio and headshot. All submissions will be reviewed by the Encourage Health advisory board. Anyone who has an idea for a health-oriented educational program should submit the concept to Paula Kreissler at 
paula@healthysavannah.org
. The deadline is 
Thursday, Nov. 30
.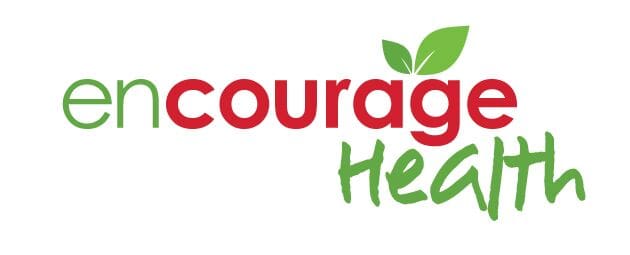 ---
DEC 1

, STATE OF SMALL BUSINESS * L I V E
(SAVANNAH, GA) The 5th Annual State of State of Small Business will be livestreamed, 
Friday, Dec. 1, at noon
. Reports will be issued by 10 area experts who have three minutes each to present their information on measurable benchmarks relating to Savannah's small business community. A panel of small business owners will then discuss the implications of the data. The event is free to watch online at: 
https://stagefront.eduvision.tv/Default.aspx
 #
SmallBizSav17
---
BETHESDA ACADEMY'S 2018-19 OPEN HOUSE
(SAVANNAH, GA)  Bethesda Academy's 2018-19 Open House will be held at 
2 p.m.
 on 
Dec. 3
 for an information session on becoming a Bethesda Academy Blazer for the upcoming academic year. Established in 1740, Bethesda Academy's core values remain the same: a love of God, a love of learning and a strong work ethic. For more information, visit  
http://www.bethesdaacademy.org/
---
TREE OF LIGHT CEREMONY
(SAVANNAH, GA) Hospice Savannah announces plans for the 26th annual Tree of Light candle lighting and memorial gathering on 
Sunday, December 3 at 5:15 p.m.
 This non-denominational and contemplative time of sharing music, stories and memories is held on the patio of the Demere Center for Living, 
6000 Business Center Drive
. There is no charge to attend this community event, but gifts help provide bereavement counseling and support to any child, teen or adult, ensuring that no one need face loss alone. For more event information or to make a tax-deductible donation, visit 
www.HospiceSavannah.org/TreeofLight
---
WINE & FRIES WITH RONALD MCDONALD HOUSE
PEACOCK AUTOMOTIVE'S SANTA'S WORKSHOP
(JASPER COUNTY, SC) Peacock Automotive plans to host "Santa's Workshop" from 
2-5 p.m.
on 
Saturday, Dec. 9
, for local families. The event will be free of charge and will take place at the Peacock Auto Mall. Guests will enjoy photos with Santa Claus, gingerbread cookie decorating, a hot chocolate bar and free hot dogs. There will also be a toy collection drive benefiting the Boys and Girls Club of the Lowcountry. For more information, please visit 
www.peacockautomall.com
or Peacock Auto Mall's Facebook page at 
https://www.facebook.com/PeacockAutoMall/
---
SANDFLY HOLIDAY FAIR
---
THE ANTEBELLUM COOK
(SAVANNAH, GA) Damon Lee Fowler, cookbook author and food historian, is the featured speaker at the Davenport House Museum's 2017 Harvest Lecture on 
Monday, Dec. 11 at 6:30 p.m.
, Kennedy Pharmacy, 
323 E. Broughton Street
. Admission is free but reservations are needed. To reserve a seat call 
912.236.8097
. For more information, visit 
https://davenporthousemuseum.org
---
SCORE WORKSHOP TO IMPROVE CREDIT SCORE
(SAVANNAH, GA) SCORE Savannah presents "How to Improve Your Credit Score" on 
Thursday, Dec. 14 from 11:30 a.m. – 1 p.m.
, SCORE Conference Room, 
111 E. Liberty St, Savannah
. Call SCORE at 
(912)-652- 4335
 to reserve your seat for the $10 workshop. For more information, visit
(SAVANNAH, GA) Coastal Pet Rescue introduces Tink, a 4 year old female longhaired calico.  Tink is a small and affectionate beauty with an endearing underbite.  She does well with other cats.  To view Tink and other pets available for adoption, visit 
http://coastalpetrescue.org/adopt/view/2017-c-131-tink/