Savannah's
COMMUNiTY HEADLiNES
The Local Newswire
---
MERRY CHRISTMAS! 
Thank you for a wonderful 2017. This will be our last Community Headlines for the year. We will resume our newswire on
Monday, January 8th
. For more information, please contact Cynthia Wright at
cynthia.noel.wright@gmail.com
---
DR. HUGHES SPEECH FOR SAVANNAH ROTARY
(SAVANNAH, GA) Dr. Michael Hughes, president of Bethesda Academy, presented "Turning Boys into Men: Leadership Training in the 21st Century" for the Savannah Rotary Club of Savannah South.  To hear the speech, visit 
https://youtu.be/rAc5cPpeWZM
---
JEFF'S BEVERAGE BREAKING GROUND IN RICHMOND HILL ON

DEC 19
(RICHMOND HILL, GA) Jeff's Beverage has announced plans to build a new store for the Richmond Hill area. A groundbreaking ceremony will be held
Tuesday, Dec. 19, at 11 a.m.
at 3945 Hwy 17 in Richmond Hill. The new location will be 12,304 square feet and will bring new inventory, new jobs and economic growth to the area.  The Dewitt Tilton Group of Savannah will begin construction immediately, and the project is scheduled to be completed in July 2018. For more information visit
https://ceciliarussomarketing.wordpress.com/2017/12/15/dewitt-tilton-group-build-new-jeffs-beverage/
---
LOW COUNTRY DERMATOLOGY PRESENTS TOYS
(SAVANNAH, GA) Low Country Dermatology presented over 30 donated gifts to the Ronald McDonald House Charities of the Coastal Empire, marking the fourth straight year the practice has held a holiday donation drive to benefit the non-profit.  The donations raised by Low Country Dermatology will help stock a "holiday store" for families who use the Ronald McDonald house.  For more information visit 
http://www.rmhccoastalempire.org/about-our-house.html
---
SANTA'S HELPER: SAVANNAH RIVER LOGISTICS 
---
HEARTS FOR HEALING GALA
(SAVANNAH, GA) Faith Equestrian Therapeutic Center, a non-profit organization founded to improve the quality of life for children with special needs through the therapeutic nature of horses, announces will hold their second annual Hearts for Healing Gala on
Friday, Feb. 9
, at the Tybee Island Wedding Chapel. The evening will include dinner, dancing and live music from the John Brackett Quartet. Doors open at
6:30 p.m.
for the silent auction; the reception will begin at
7 p.m.
Tickets for the Gala are $150 and may be purchased at
http://www.faithetc.org/hearts-for-healing-gala/
For more information on sponsoring the Gala or any aspect of the equestrian program, call
912.728.3728
or visit
https://faithetc.org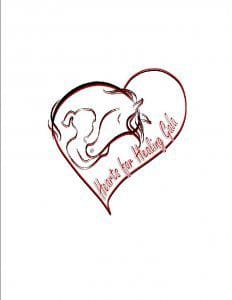 ---
HOW TO LEVERAGE SOCIAL MEDIA IN 2018
---
HOLIDAYS FOR THE HOMELESS
(SAVANNAH, GA) According to the Chatham Savannah Authority for the Homeless, around 4,500 people are homeless in our community. Join volunteers on
Saturday, December 23
on the Holidays for the Homeless: Savannah to hand out Christmas gifts to the homeless community in Savannah. For more information, visit
---
CELEBRATION OF LOVE GALA

FEBRUARY 2ND
(SAVANNAH, GA) The Park Place Outreach Youth Emergency Shelter will hold its 2018 Celebration of Love Gala to commemorate its 33rd anniversary on
Friday, Feb. 2
, at the Landings Plantation Club on Skidaway Island. Park Place Outreach, at
514 E. Henry St
., provides temporary shelter support for troubled children and teens in Savannah and the surrounding area. This annual gala is one of their biggest fundraisers throughout the year. For more information visit
https://one.bidpal.net/celebrationoflove/welcome
.
---
HISTORIC TAX CREDIT 
---
SANDFLY BUSINESS OWNERS PRESENT TOY DRIVE DONATIONS
(SAVANNAH, GA)  During the month of December, ten businesses in the Sandfly community held a toy drive for the children of Urban Hope and families at the West Broad Street YMCA.
---
PEACOCK AUTOMOTIVE SANTA'S WORKSHOP
---
HOW TO MAKE A GOOD FIRST IMPRESSION
---
KIWANIS CLUB 20TH ANNUAL CHILI COOK-OFF
---
BUILDING LOCAL "BUZZ" FOR YOUR BUSINESS,  

JAN 30, 2018

 CLASS
(SAVANNAH, GA)  Did you know that 74% of consumers cite "word-of-mouth" as a key influence in their decision making? However, most businesses leave so much good news on the table. Learn how to build a positive reputation simply by leveraging the great content that already exists in your business and in your marketing. 
Marjorie Young
 – a veteran public relations consultant – shares  five secrets for creating positive word-of-mouth for your business, so that you will thrive and grow
---
ANCHOR FOR A DAY SUPPORTS CHARITY
(SAVANNAH, GA) In an effort to raise money and awareness for the Rape Crisis Center of the Coastal Empire, WSAV's Ben Senger and his fundraising partner, realtor Chelsea Phillips, are raffling off the chance to be a news anchor for the day. A show will be written and taped for one lucky winner. For every $15 donation, an individual may submit an entry to win this opportunity. For more information or to make a donation, visit 
https://www.rccsav.org/
---
SCORE MENTORS TO BE PRESENTED AWARDS
---
CAREER LAUNCHING ADVICE FOR MILLENNIALS
---
(SAVANNAH, GA) Savannah/Hilton Head International Airport participated in the 12th annual Snowball Express by helping 1,600 children and spouses of fallen U.S. military members take an all-expense-paid journey to Dallas/Fort Worth,Texas. Snowball Express is a nonprofit organization with the goal of "Serving the Children of Our Fallen Military Heroes" by providing hope and new memories during the holiday season. Before departing from Savannah, families participated in several activities with the USO and the Patriot Guard Riders, met Santa and Mrs. Claus and enjoyed entertainment provided by dancers from the Gretchen Greene School of Dance. Read more about this annual event at 
https://snowballexpress.org
---
ENR AWARD TO FELDER AND WEST
(SAVANNAH, GA) Engineering News-Record (ENR) has selected Felder & Associates, a Savannah architecture and design firm, and West Construction Co. to receive its Southeast Region Award of Merit for the Bouhan Falligant building at
1 West Park Ave
. Felder served as the design firm for the structure that now anchors the south end of Savannah's Forsyth Park and is the new home for Savannah's oldest law firm. ENR recognized the $4.65 million project for being completed ahead of schedule in just nine months despite being impacted by Hurricane Matthew in 2016 during construction. For more information or to contact Felder & Associates, call
912-777-3979
, or visit
www.felderassociates.net
---
HOW TO TELL IF SOMEONE IS TOXIC
---
DECEMBER SPECIALS AT LOWCOUNTRY DERM
(LOWCOUNTRY DERMATOLOGY) Gently exfoliate and smooth the skin's surface with Dermaplaning. Stimulate Collagen and Elastin causing a plumping effect with the Genesis treatment and finish with a light layer of a brightening Lactic Acid Serum. A quick no downtime Brightening Treatment to prepare your skin for the Holidays. $100 until the end of December.  For more information, visit
lcderm.com
---
HELP END HOLIDAY HUNGER FOR STUDENTS
(SAVANNAH, GA) Savannah's Santa Pantry is a seasonal food drive benefiting students of Title I schools in the Savannah-Chatham school district. Erin O'Neil Roma, co-organizer of the food drive, expects the pantry to support over 700 students at 31 schools during December. Donation bins are located throughout Savannah. People can also order and send food through the Santa's Pantry Amazon Wish List or make a monetary donation at 
a.co/gvggm9k
 and 
paypal.me/Lb4foundation
. Call 
912.433.1448
 for more information.
---
JANUARY SPEAKING SERIES
(SAVANNAH, GA) During the month of January, Skidaway Island Presbyterian will be hosting a series of lectures for Calvin University. For the full list of speakers and topics, visit 
https://calvin.edu/january-series/speakers/
---
WAYS TO STAY PRODUCTIVE AND STREE-FREE
---
---