Savannah's
COMMUNiTY HEADLiNES
The Local Newswire
---
CHAIR OF SOUTHERN COAST HEART BALL NAMED
(SAVANNAH, GA) The American Heart Association (AHA) is proud to announce Catherine Donaldson will chair the 22nd Annual Heart Ball of the Southern Coast. The Heart Ball will be held on Saturday, Feb. 2, 2019, at the Westin Hilton Head Island Resort & Spa. The AHA's local Life is Why sponsor, Hilton Head Regional Healthcare, is also excited to be part of this incredible event. The AHA is also pleased to announce that Audi Hilton Head will be this year's legacy sponsor for the fifth year in a row.
---
SANDFLY WOMEN'S BUSINESS OWNERS COALITION MEETING JULY 18
(SAVANNAH, GA) The Sandfly Women's Business Owners Coalition will hold a meeting on Wednesday, July 18, at 8 a.m. at Cutter's Point Coffee. Organized by Dr. Angela Canfield of Sandfly Family Dental, members meet biannually to discuss the current state of business in Sandfly and to exchange insight on new businesses and news in our community. The meeting is open to any female business owner in the Sandfly, Isle of Hope, Dutch Island, Landings or Southside area. For more information, call 912.826.4037.
---
LEARN ABOUT THE SUPER SHARKS
(SAVANNAH, GA) Lowcountry Down Syndrome Society encourages locals to participate in 'Super Sharks Day' on July 22 from 5-7pm. Super Sharks is a special needs competitive cheerleading team who practice and compete throughout the year. For more information, call 912-856-4078. To register, contact 
bhjavino@gmail.com
. To learn more about the Lowcountry Down Syndrome Society, visit 
https://ldssga.org/
.
---
FAITH EQUESTRIAN BOOTS & BBQ 
(GUYTON, GA) Join Faith Equestrian for their 1st Annual Boots and BBQ fundraising event. Come dressed in your favorite boots and cowboy hat to enjoy a Yee Haw evening of BBQ, country dancing and a great auction. Also get ready to compete in the best boots, best hat contest where you can win great prizes, all to benefit Faith Equestrian's Program to serve individuals with special abilities in our community. Saturday, Aug 18 at 6 PM. $40 single ticket, $70 couple. 
https://www.facebook.com/events/229427577674467/
(SAVANNAH, GA) Felder & Associates, a Savannah architecture firm, was recently asked to work on a project that would encompass renovating an historic Tybee raised cottage that had sheltered four generations of one family. They were also commissioned to build a companion structure on the adjacent lots.  Savannah Magazine published an article on the home's history and the work Felder & Associates did on the renovations.  To read the article, visit 
http://www.savannahmagazine.com/family-ties/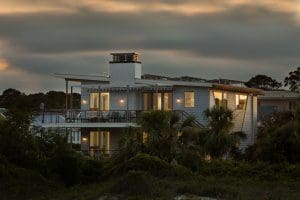 (
SAVANNAHNOW.COM
) The General Data Protection Regulation (GDPR) is a data privacy law that gives citizens of the EU far more control over their personal data and requires businesses to keep all such data private, safe and protected. Any company that collects data on people who live in the EU must follow the new regulations, no matter where the company is based. That means that if you own a company in Savannah but sell to a European customer, you are subject to the new GDPR privacy rules. Learn more 
http://www.savannahnow.com/business/20180707/bowen-everything-you-need-to-know-about-gdpr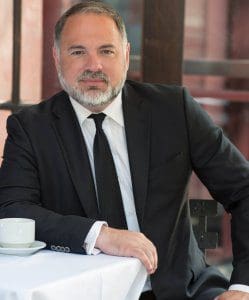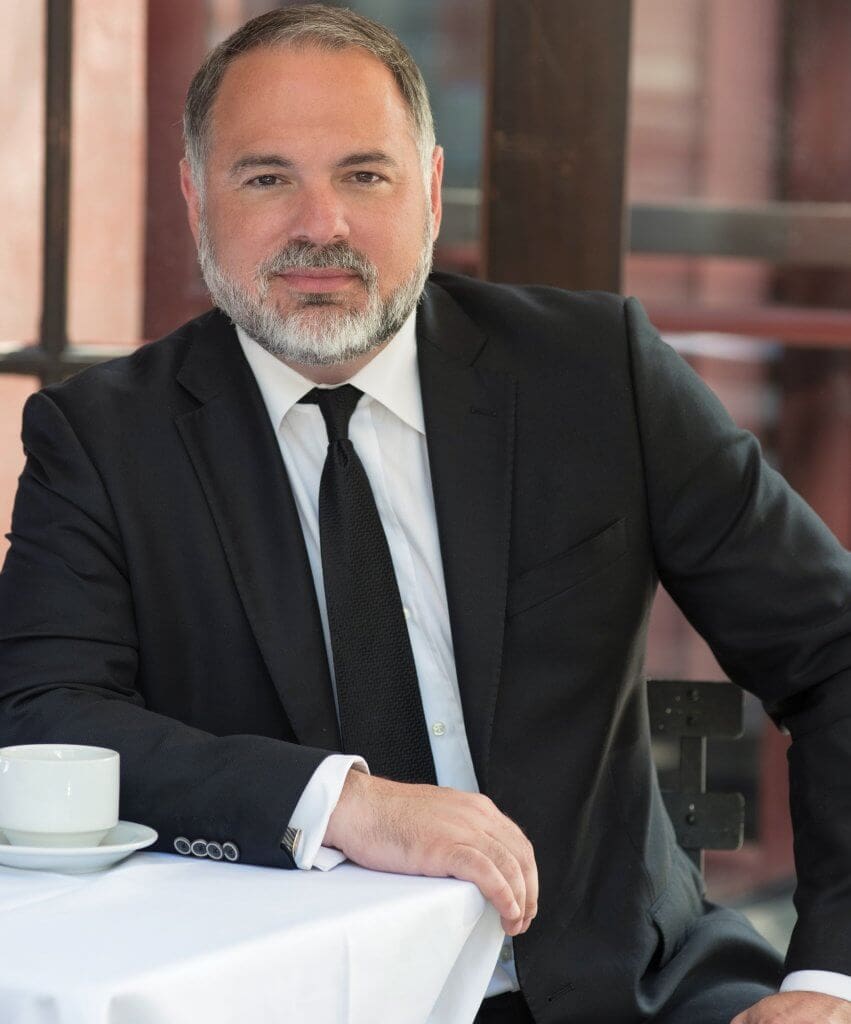 ---
EIGHT TIPS TO SUCCESSFUL MEDIA INTERVIEWS 
(SAVANNAH, GA) Join us for our July session of our monthly Open for Business series. This month, we are helping you prepare for all of your upcoming media interviews! Join the conversation on our Facebook event page where you can find this month's article and all of the details: 
https://www.facebook.com/events/1674276016019586/
---
DAWNS DAUGHTER LEADERSHIP ACADEMY GETS TWO THUMBS UP
(SAVANNAH, GA) Sixty young ladies from the surrounding area recently began the 2018- 2019 session of Dawn's Daughter Leadership Academy. During the first week-long session, twenty- three experts from Chatham and Bulloch Counties put on interactive workshops that focused on leadership, financial management, self-esteem and character building, public speaking, goal setting, time management, SAT prep, tips to overcome bullying, and more. For more information visit 
https://carriagetradepr.com/students-give-dawns-daughter-leadership-academy-two-thumbs-up/
---
NAVIGATING GA'S NEW HANDS-FREE LAW
---
PEACOCK AUTOMOTIVE PURCHASES COLUMBIA PROPERTIES
(JASPER CO., S.C.) Peacock Automotive, headquartered in the Hilton Head Island area of South Carolina, has announced it is expanding in Columbia with the purchase of Jim Hudson Hyundai and Genesis at 310 Greystone Blvd. The acquisition of the Columbia properties will increase Peacock Automotive's inventory by 350 new and pre-owned vehicles and add 30 jobs to the group, which employs more than 700 people in Georgia, South Carolina and Florida. With this acquisition, Peacock Automotive has added more than six acres and a little over 33,000 square feet of facilities to its footprint of 24 automotive dealerships in Georgia, South Carolina and Florida, thereby giving the company a total of 538,054 square feet of facilities and 122 acres of land. For Peacock Automotive information, visit 
www.peacockautomotive.com
 or call (843) 208-1258.
(SAVANNAH, GA) Park + Broad Boutique apartments, under Kole Management Company, a Savannah-based real estate management and investment firm, partnered with Coastal Pet Rescue for their Grand Opening on June 28. Park + Broad welcomed pet food and monetary donations and had available adoptable pets while showcasing their new apartments. To view the interview, visit 
http://www.wtoc.com/clip/14453342/park-broad-and-coastal-pet-rescue
. For more information on Kole management , visit 
www.Kolemc.com
.  For more information on the non-profit Coastal Pet Rescue, visit 
http://coastalpetrescue.org/
---
SAVANNAH LEADING THE WAY IN TECHNOLOGY
(SAVANNAH, GA) The Georgia legislature has designated Savannah as a logistics technology innovation corridor along Interstate 16 and Interstate 95. Keith Fletcher, COO of local technology services firm, Speros, played a key role in achieving this status by appearing before the Senate study committee on two separate occasions. Fletcher was able to highlight the some of the many advantages Savannah brings to the table. He also heads a local task force that has been working on the corridor. Read more about the new designation at
---
ENMARK ENCOURAGE HEALTH GRANT
(SAVANNAH, GA) During the second session of the 2018 Encourage Health Education Series, Flux Nourishment Community was presented with a $1,000 grant to be used for community health research and diet and wellness education. Flux Nourishment Community is a non-profit that uses community-based participatory research and works with community leaders, including those in indigent and minority populations, to bring the message of empowering health through nourishment and to provide services to those in need of nutrition education and wellness coaching. For more information, visit 
http://enmarket.com/enmarket-encourage-health-series/
---
GIRL SCOUTS OF HISTORIC GEORGIA-QUESTFEST
(SAVANNAH, GA) This week, Girl Scouts from around the country will once again travel to historic Savannah for an adventure unlike any other. Girl Scouts of Historic Georgia (GSHG) is hosting QuestFest, a weekend of fun adventure, challenges and entertainment from July 12-15, in the historic home of Girl Scouting. Last year, there was over 1,000 Girl Scouts in attendance. For more information, visit 
https://gsquestfest.org/
---
LEOPOLD AND PRESSLY JOIN BETHESDA BOARD
(SAVANNAH, GA) Bethesda Academy is pleased to welcome Hollywood movie producer and Savannah businessman Stratton Leopold and educator Paul Pressly to the institution's board of governors. Leopold, a Savannah native who has been in the film business for more than 40 years, has nearly 60 film and television credits to his name ranging from executive producer and producer to casting director and actor. Pressly is director emeritus of the Ossabaw Island Education Alliance at the Ossabaw Island Foundation and is a past headmaster of the Savannah Country Day School. The two new board members will join officers Cliff McCurry, chair; William T. Moore, vice chair; Quentin Marlin, secretary; Jim Trolinger, treasurer; and fellow members Linda Bleicken, Ellen Bolch, J. Ryan Chandler, Brian Harlander, John C. Helmken, H. Michael Hughes, Diane Ingram, R. Kevin Jackson, Leslie Littlejohn, Joe Marinelli and Donna Stafford. For more information, visit 
www.bethesdaacademy.org
---
HOSPICE ART GALLERY HONORS VETERANS
(SAVANNAH, GA) During the month of July, Hospice of Savannah will be showing selected photographs celebrating over 10 years of Hospice Savannah patients and families, including "We Honor Veterans" showcasing veteran patients. Join photographer Les Wilkes on July 15 from 3:00pm to 5:00pm at the Hospice Savannah Art Gallery. For more information, please visit 
http://www.hospicesavannah.org/les-wilkes/
 or email 
hsfoundation@hospicesavannah.org
.
---
FOURTH ANNUAL KIDS & PROS FOOTBALL CAMP

(SAVANNAH, GA) The fourth annual Kids & Pros No-Contact Football Camps will be held at two locations in the Savannah area. The first camp will be held on Monday, July 23 and Tuesday, July 24 at Calvary Day School, located at 4625 Waters Ave, Savannah, GA 31404. The second camp will be held on Wednesday, July 25 and Thursday, July 26 at Pooler Recreation Park, located at 900 S Rogers St, Pooler, GA 31322. Sponsors for this year's camp include Chatham Orthopedics, J.C. Lewis Ford, GenCapital, The Dewitt Tilton Group, Byrd Cookie Company, Neurological & Spine Institute, Memorial Health University Medical Center, SunTrust Bank, Oliver Maner, LLP, Hussey Gay Bell, Walmart and Enviro Vac Industrial Services. For more information on Kids & Pros, visit 
https://www.kidsandpros.com.
---
DID YOU KNOW? FACTS ABOUT SKINCARE
(SAVANNAH, GA) Low Country Dermatology shares skincare facts: "Experts say you only need 1oz, or 1 shot glass worth of sunscreen each application. That's about how much it takes to cover exposed skin areas." To learn more about Low Country Dermatology, visit 
https://lcderm.com/
---
"QUICKBOOKS ONLINE" HOSTED AT GEORGIA SOUTHERN UNIVERSITY
(STATESBORO, GA) The UGA Small Business Development Center at Georgia Southern University in Statesboro, will host QuickBooks Online Tuesday, July 24 from 9am – 4pm. Cost $169. Visit 
www.georgiasbdc.org/southern
 or call 912-651-3200 for more info.
---
LSEGA 2019 CALL FOR NOMINATIONS
(SAVANNAH, GA) Leadership Southeast Georgia, a leadership development program for professionals in a 10-county region, is calling for nominations for its 2019 course. The deadline to nominate is Friday, Aug. 3. Applicants may be nominated by Leadership Southeast Georgia alumni or regional leaders, or they may self-nominate. Residents of Bryan, Bulloch, Camden, Chatham, Effingham, Glynn, Liberty, Long, McIntosh and Screven counties are eligible. Nominations may be submitted on the Leadership Southeast Georgia website (
www.lsega.com
).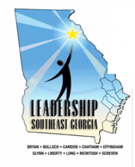 ---
GOLF OUTING TO BENEFIT HOSPICE 
(SAVANNAH, GA) The 15th annual Robbie Smith Golf Outing benefiting not-for-profit Hospice Savannah, Inc. will be held on Saturday, August 11, 2018 at The Club at Savannah Harbor. Robbie Smith was a vibrant, fun, sports-loving young man who was diagnosed with brain cancer in 1992. For fifteen years his family and friends have organized a fun-filled day of golf in his memory and in gratitude for the care provided by Hospice Savannah during the last months of his life. This year's outing has a 9:00 a.m. shotgun start with a four-man scramble (captain's choice) format. $100 per person includes lunch, prizes, and beverages on the course; $125 per person also includes two Mulligans, one raffle ticket, Tee Buster on Hole 14, Eagle Putt on Hole 7, and a "Fantasy" scratch-off card for a chance to win a complimentary round of golf. Players may register at 
www.RobbieGolf.com/register
 or call Kevin Ainsworth at 912-655-1933. Proceeds will help sustain the life-enriching programs and services of Hospice Savannah, Inc.
---
LOCAL COALITION TO SPEAK AT NAT'L CONFERENCE
(SAVANNAH, GA) Members of the local community organizer coalition, The Political Rascals, have been invited to speak at the national Netroots Nation 2018 conference in New Orleans. Their proposal, Moving the Ball Forward in the Deep South: Why What Works in Your Town Don't Work in Ours, was selected out of 300 proposals and will be one of the main events at the three-day conference. For more information or to donate to their campaign, visit the campaign fundraiser: 
https://www.facebook.com/events/239191990148096/
---
DEWITT TILTON GROUP GIVES UPDATE
---
BITTY & BEAU'S COFFEE COMING TO SAVANNAH
(SAVANNAH, GA) Bitty & Beau's, a Wilmington, North Carolina based coffee shop is expanding into the Hostess City.  Founder Amy Wright named the shop after her two children who have Down syndrome.  The mission of the organization is to employ those with Intellectual and Developmental Disabilities (IDD) including Down syndrome, autism, Cerebral palsy, and more.  The goal is to employ 20 people at the Savannah location, a majority of those will be people with IDD.  Visit 
http://www.wsav.com/news/local-news/more-than-a-cup-of-joe-bitty-beaus-is-coming-to-savannah/1240270216
to view the full story on WSAV.
---
PERFORMANCE INITIATIVE LIFTERS
(SAVANNAH, GA) Eleven Performance Initiative weightlifters compete at 2018 Youth National Championships.  They brought home 3 National Championship titles, 1 silver medalist, 1 bronze medalist, 1 female 13U Best Lifter and 3 national records set. For more information visit 
https://www.facebook.com/PerformanceInitiatives/
---
SAVANNAH TRIBUNE CELEBRATES 143 YEARS
(SAVANNAH, GA) The Savannah Tribune is hosting A Biscuit Brunch and Sneaker Ball to celebrate their 143rd year of operation and 191st year for the Black Press on Saturday, August 11, from 11 a.m. – 1:30 p.m. at The DeSoto, 
15 East Liberty St
. More information is coming soon on the event to include ticket prices, a special salute to journalists and ways to support a charitable organization all in honor of this anniversary celebration. Read The Savannah Tribune online at 
https://savannahtribune.com
(SAVANNAH, GA) Coastal Pet Rescue introduces Danish.  Danish is a 3 month old female American shorthair.  She is very sweet, very playful, and loves to climb!  To adopt Danish, or view other animals available for adoption, visit