Savannah's
COMMUNiTY HEADLiNES
The Local Newswire
COMMUNITY HEADLINES™ LIVE
MONDAYS AT 9AM
(SAVANNAH, GA) The Visibility Team is LIVE today at 9am–
https://www.facebook.com/CarriageTradePublicRelations/
---
DONATION DRIVE FOR 'KIDS CAFE'
(SAVANNAH, GA) Dr. Angela Canfield, of Sandfly Family Dental in Savannah and Premier Dental Designs in Rincon, has announced her offices will be collecting donations in August for Second Harvest Food Bank's Kids Cafe program, which helps feed area children who have limited food to eat during the school year. For more information, please visit 
http://www.premierdentaldesigns.com
 or  
http://www.sandflyfamilydental.com
---
LEADERSHIP SOUTHEAST SCHOLARSHIPS
(HINESVILLE, GA) Members of the 2017 class of Leadership Southeast Georgia (LSEGA) provided a "hands up" scholarship for three worthy regional technical college students recently. The Class raised $500.00 to help two students from Savannah Technical College in the areas of aviation and accounting and one student from Ogeechee Tech in the area of nursing have the necessary funds they needed to continue their course work. Without this assistance, each one of these students would have had to drop out of school until they could raise the necessary funds to cover tuition and fees. For more information about Leadership Southeast Georgia, please go to 
lsega.com
.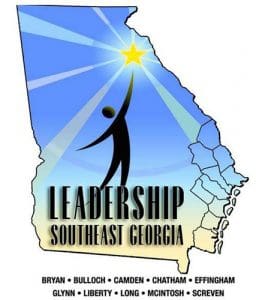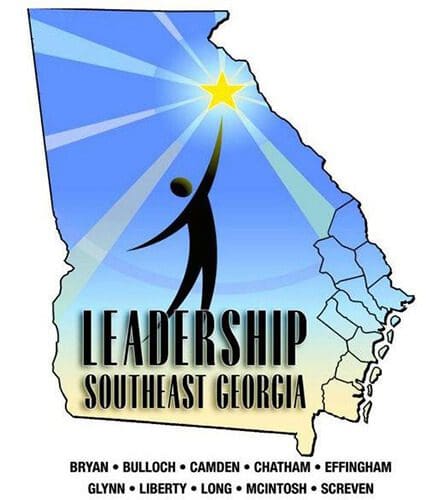 ---
LOW COUNTRY DERMATOLOGY DONATES TO ACI
(SAVANNAH, GA) Dr. Corinne Howington of Low Country Dermatology presented $500 to the Curtis and Elizabeth Anderson Cancer Institute at Memorial University Medical Center. This donation was made possible by proceeds raised during the inaugural skin cancer awareness excursion, "Melanoma, Take a Hike!" For more information on Low Country Dermatology, visit 
lcderm.com
. For more information on the Anderson Cancer Institute, visit 
aci.memorialhealth.com
---
STAY ON TOP OF FILMMAKER RIGHTS
(BOWEN LAW GROUP) Are you a filmmaker and want to know what rights you have, such as obtaining a location release or getting copyright registration? For more information, visit 
http://www.thebowenlawgroup.com/
---
RETIREMENT TIPS FOR YOUNG PROFESSIONALS
---
JAM SOCIAL MEDIA WITH 1 MILLION CUPS
(SAVANNAH, GA) Are you a business owner that feels you lack the time and skill set to utilize social media to its fullest potential? Meet Jam Social Media 
this Wednesday
 as they share how they work in conjunction with a company's marketing plan to enhance their message and reach a larger audience. Participate in a group conversation on how to help Jam reach their own goals too this 
Wednesday, August 9th
 at 1 Million Cups, 
9 a.m.
 Free. 2222 Bull Street. 
www.1millioncups.com/Savannah
(SAVANNAH, GA) The 2017 Buddy Walk for the Lowcountry Down Syndrome Society will be held on 
Saturday, October 7
 in Savannah's Forsyth Park with the walk beginning at 
10am
immediately followed by a Family Fun Festival. This one mile fundraising event raises awareness and funds for local programs that benefit people with Down Syndrome and their families. To learn more about the Buddy Walk or to register, visit 
https://www.facebook.com/lowcountrydownsyndromesociety/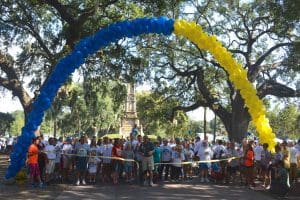 ---
5 WAYS TO AVOID SUN DAMAGE
(SAVANNAH, GA) The Dark Side of Tanning
LOWCOUNTRY WOMEN'S CONFERENCE
---
APPLE IS HIRING

(FORTUNE) Apple is looking for "At Home" advisors and managers:
---
USE THE RIGHT TOOTHBRUSH
(SANDFLY FAMILY DENTAL) Have you given your toothbrush enough attention? For most adults, the International Dental Health Association recommends a small or medium-sized toothbrush to reach into small crevices and hiding spaces for food debris. For more information, visit 
http://www.sandflyfamilydental.com/
---
SAVANNAH UNDER CONSTRUCTION
(WSAV) The City of Savannah recently unveiled a new capital improvement projects website called "Savannah Under Construction." The site provides residents with timely updates on projects throughout the city.
---
EXPERIENCE GRAY'S REEF VIRTUALLY 
(SAVANNAH, GA) Experience a 360-degree virtual dive of Gray's Reef when you visit the Islands Library branch of Live Oak Public Libraries on 
August 12
, from 
10:00 a.m. – 3:00 p.m.
 Library guests can explore the underwater sanctuary using Virtual Reality goggles and an interactive exhibit, Q&A with our staff, and take home some fun giveaways. For more information, visit 
http://sanctuaries.noaa.gov/vr/grays-reef/
---
BIM FOR COMMERCIAL CONSTRUCTION PROJECTS
(THE DEWITT TILTON GROUP) Building Information Modeling (BIM) has been a growing trend for years, as it is no longer relegated to just the largest firms. Experts have said BIM provides tangible business benefits, no matter the level of implementation. Many have cited BIM's ability to provide more consistent, more accurate and less time-consuming project document generation. In addition, BIM users can expect better collaboration and coordination among the different parties involved in a project, according to industry users. For more information, visit 
http://www.dewitttiltongroup.com/
---
(SAVANNAH, GA) Hospice Savannah will commence "Alternative Path to Grief" meetings for adults who have experienced the death of a loved one. This group will explore creative, activity-oriented methods for processing grief. The first of four weekly meetings will take place on 
Thursday, August 10
 at Full Circle, 6000 Business Center Drive from 
6 – 7 p.m.
 The meetings are free of charge and open to the public. For more information, call
---
5TH LARGEST CITY IN THE US?
(PARK PLACE OUTREACH) If all of America's runaways in the United States lived in one city, it would be the fifth-largest city in the U.S. (after New York, Los Angeles, Chicago, and Houston). Putting this number in context shows the real scale of this problem. These numbers are truly unacceptable and it is up to everyone, from outreach workers to government officials to members of the general public, to tackle it. For more information, visit 
http://parkplaceyes.org
---
LEARN HOW TO USE LINKEDIN TO BUILD INFLUENCE

(SAVANNAH, GA) The UGA Small Business Development Center in Savannah and the UGA SBDC at Georgia Southern present a class on 
Aug. 10
 from 
11 a.m. to 1 p.m.
 Learn from LinkedIn expert and UGA SBDC Business Consultant, Peter Williams, as he presents his national program teaching easy to follow steps to build influence, promote business expertise, and maximize effective networking. For more information, visit
---
REAL CONFIDENCE TAKES EFFORT
(INC) 4 Confidence Killers to Avoid
---
(SAVANNAH, GA) The 14th annual Robbie Smith Golf Outing benefiting Hospice Savannah, Inc. will be held on 
Saturday, Aug. 12
, at 
9 a.m.
 at The Club at Savannah Harbor. The entry fee of $100 includes lunch, prizes and beverages on the course; $125 also includes two mulligans and more. For more information or to register to play, visit 
http://www.robbiegolf.com/
. Learn more about Hospice Savannah at 
https://hospicesavannah.org
---
WORKING WOMEN IN NEED ANNIVERSARY 
(SAVANNAH, GA) AWWIN (Assisting Working Women In Need) will celebrate 17 years on
---
YOGIS UNITE FOR CAREGIVERS
(SAVANNAH, GA) Savannah Power Yoga is hosting the 2nd annual Yoga Relay on 
Friday, August 18 at 6 p.m.
 Individuals or teams will participate in a relay of one hundred sun salutations at the Edel Caregiver Institute, 6000 Business Center Drive. Registration is $30 per person and includes drinks, appetizers, a silent auction, and an after-party. All proceeds benefit the Edel Caregiver Institute, a program of Hospice Savannah. Register at 
www.SavannahPowerYoga.com/workshops
. To read more about Hospice Savannah, visit 
www.hospicesavannah.org
---
ENCOURAGE HEALTH: 'THE GOLDEN HEALERS' 
(SAVANNAH, GA) Wellness company executive Ross Harding will present 'The Golden Healers: A Study of Ginger and Turmeric's Effect on Health' on 
Tuesday, Aug. 22
, during a lunchtime lecture presented as part of the 2017 Enmarket Encourage Health Education Series.  For more information, please visit 
http://healthysavannah.org/2017-encourage-health-series/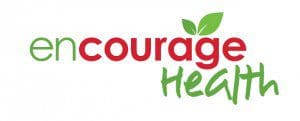 ---
FREE SMALL BUSINESS FINANCING FORUM
(SAVANNAH, GA) The UGA Small Business Development Center in Savannah and the UGA SBDC at Georgia Southern, along with the Creative Coast present a panel of experts to discuss funding options available for your business on 
August 25th
 from 
2 p.m. to 4 p.m.
 Online registration required.  For more information, visit
---
SECOND HARVEST SUMMER FOOD SERVICE 
(SAVANNAH, GA) America's Second Harvest of Coastal Georgia is participating in the Summer Food Service Program until 
Friday, Aug. 28
. Meals will be provided to all children without charge at First African Baptist Church at 23 Montgomery Street in Savannah from 
12:30-1:30 p.m.
 and at Good Will Baptist Church at 167 Blandford Street in Rincon from 
6:30-7 p.m.
 Learn more about second harvest at 
https://www.facebook.com/Help.End.Hunger.Ga/
---
TLC COVER PHOTO CONTEST
(SAVANNAH, GA) The Tourism and Leadership Council is looking for a cover photo for the 2018 edition of Savannah: A Southern Journey, a visitors guide for guests in Coastal Empire lodging properties. Submit photos that capture a distinctly Savannah scene by 
Sept. 1, 2017
. For rules and submissions, visit 
www.tourismleadershipcouncil.com/southernjourneycover
---
WITHOUT AN OFFICE 
(INC) This Entrepreneur Grew to Over 40 Locations