Savannah's
COMMUNiTY HEADLiNES
The Local Newswire
---
SAVANNAH JAYCEES CELEBRATE 75 YEARS OF SERVICE
(SAVANNAH, GA) The Savannah Jaycees are celebrating 75 years of community service, leadership development and an overall commitment to the Savannah community. Read more about the organization's distinguished past, present and future at 
http://businessinsavannah.com/bis/2017-10-21/savannah-jaycees-celebrate-75-years

---
BETHESDA 9TH ANNUAL SPORTING CLAYS TOURNAMENT
Bethesda Academy's 9th annual Sporting Clays Tournament will be held on Friday, November 10 at the Forest City Gun Club. The tournament includes a wild game lunch and wild game hors d'oeuvres cocktail reception, both prepared by Chef Kirk Blaine. All sponsorship and event proceeds benefit Bethesda's scholarship program for young men in grades six through twelve. For sponsorship and registration information, please visit 
http://www.bethesdaacademy.org/giving/special-events/sporting-clays/.
---
---
KICKLIGHTER JAZZ CONCERT
(SAVANNAH, GA) Kicklighter Resource Center hosts the 3rd annual Soul of Kicklighter Jazz Concert on 
Thursday, November 9 at 6 p.m.
, Knights of Columbus, 
3 West Liberty Street
. Music is provided by Jody Espina and friends. All proceeds from the event support the organization's community outreach programs. To purchase tickets or for more information, visit 
https://www.facebook.com/KicklighterAcademy/
(HARDEEVILLE, SC) Peacock Automotive invites the public and pets to a Yappy Hour on Wednesday, October 25 from 5 – 7 p.m. at Peacock Auto Mall, 
265 Drivers Way, Hardeeville
. The free event benefits Coastal Pet Rescue and includes wine, soft drinks, food from Skull Creek Boathouse and live entertainment. See the donation wish list for Coastal Pet Rescue at 
http://coastalpetrescue.org/events/calendar-event/yappy-hour-pink-edition-to-benefit-coastal-pet-rescue/
 or for more information, visit 
https://www.facebook.com/PeacockAutoMall/

---
---
RUCKER RECEIVES ALUMNI AWARD
---
SAVANNAH FILM ALLIANCE MEETING 

NOV. 9TH
(SAVANNAH, GA) The Savannah Film Alliance will meet 
Thursday
, 
Nov. 9
, from 
3 to 5 p.m.
 at Savannah Tech. Those with a stake in the entertainment industry are invited to attend to discuss their goals and how to improve the filmmaking experience in the Savannah area. To RSVP, contact Bo Bowen at 
cbowen@thebowenlawgroup.com
.
---
MANI * PEDI CELEBRATES GRAND OPENING
(SAVANNAH, GA) The owners of 'bar * food' and 'coffee * deli', Johnny Baker and Paula Letcher, announce the newest addition to their business portfolio, 'mani * pedi', a boutique nail salon. A grand opening event will be held from 
5-7 p.m.
 on 
Oct. 25
 at 
4511 Habersham St., Suite 201
, in Habersham Village. A "Socks & Crocs for Survivors" drive will collect new socks and Crocs shoes for survivors served by the Rape Crisis Center; clothing and shoes are often taken for evidence following a sexual assault examination and the organization provides new garments to wear home.  For more information, visit 
manipedisavannah.com
 or 
facebook.com/manidotpedi
---
GROWING UP WITH DOWN SYNDROME
(SAVANNAH, GA) Children with Down syndrome develop at different rates and in different ways – they have individual strengths, interests, talents and needs. They are helped by being socially included in their families, schools and communities. They are helped to learn new skills by being shown how to do them and by having enjoyable ways to practice. For more information, visit 
http://www.downs-syndrome.org.uk/for-families-and-carers/growing-up/
---
HEALTHY DIET HELPS TEETH

(SANDFLY FAMILY DENTAL) Protein-rich foods, leafy greens, calcium-high snacks, fruits and vegetables all contribute to a balanced diet, help build tooth enamel and keep your teeth healthy. The benefits of healthy living are endless.  
http://www.sandflyfamilydental.com/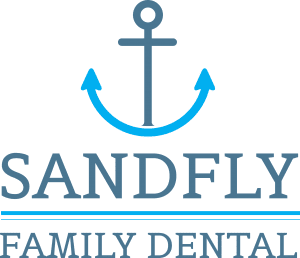 ---
PPO SEEKS TO HIRE PART-TIME OUTREACH MANAGER
(JOB OPENING) Park Place Outreach Youth Emergency Shelter wants to hire a manager to be responsible for conducting outreach to areas frequented by runaway, homeless and at-risk children and teenagers throughout Savannah and for providing educational and awareness opportunities to help them stay off the streets. Application deadline is 
10/31/17
. For more information, visit 
https://mysavannah.wordpress.com/2017/10/03/park-place-outreach-youth-emergency-shelter-seeks-to-hire-part-time-outreach-manager-2/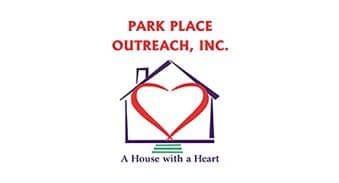 LAFAYETTE IN SAVANNAH 1825
(SAVANNAH, GA) The Davenport House Museum, 
324 East State St.
, is hosting a living history program 
on Friday
 and 
Saturday
 nights during October. Visitors will embark on a candlelit tour of the historic house and experience events similar to General Lafayette's visit to Savannah in 1825. Admission is $22 in advance and $25 at the door. Reservations are recommended at  
http://www.davenporthousemuseum.org/
---
WJCL WELCOMES NEW SALES LEADERSHIP TEAM
(SAVANNAH, GA) WJCL ABC 22 is pleased to welcome Devin Horenstein as the station's new general sales manager and Eileen Cole as the new local sales manager. Horenstein will oversee WJCL's multi-platform sales strategy, including local, national and digital sales, as well as new business development. Cole will work with the sales team to grow local businesses in southeast Georgia and the Lowcountry. WJCL produces local news, sports and weather on-air and on-line at 
https://wjcl.com
---
NEW GENERATION CONFERENCE
(ROTARY) On 
Friday, Oct. 27
, the Rotaract Club of Armstrong State University will host the first "New Generations Conference" in District 6920 to bring together members of local Rotary clubs and Rotaract executives. Rotaract is a Rotary-sponsored community service organization for men and women ages 18 – 30. To learn more about Rotaract and the New Generation Conference, please visit 
https://www.rotaract6920.org/
---
'GRAB A BAG FOR KIDS' AUCTION 
(SAVANNAH, GA) Horizons Savannah announces the fifth annual 'Grab a Bag for Kids' will take place on 
Friday, Oct. 27
, from 
11 a.m. to 1 p.m.
 at the Savannah Golf Club, 
1661 E. President St
. Featured at the charity purse auction, both silent and live, are designer handbags from gently used to new, including premier brands such as Louis Vuitton, Prada, Saint Laurent, Kate Spade and Michael Kors to name a few.  For more information, visit 
http://www.horizonssavannah.org
 or call 961-8854.
---
SPEROS CONTINUES TO EXPAND OPERATIONS
(SAVANNAH, GA) Speros, a full-service technology company headquartered in Savannah, has expanded its operations and promoted Rik LaSpisa from Account Executive to Director of Sales. He brings more than fourteen years of experience of solutions selling in integrated technical systems design and integration in southeast Georgia to the newly created position of Director of Sales. For more information, please visit  
http://www.speros.com 
---
JUNKLUGGERS TOOK THE TITLE
---
GOLF CART RAFFLE
The Kiwanis Club of Skidaway Island is holding a raffle for a new electric club car furnished by The Landings Golf Cart Center. Tickets are $50 each, and the service group is only selling 300 total. The Drawing will be held 
November 4
 at the Kiwanis Chili Cook-Off. For tickets, see any Kiwanis Member or call Bobby Gilliam at 
912.598.5451
---
HAPPIER, MORE ENGAGED CUSTOMERS
(INC) Create Content Customers
https://www.inc.com/rahul-varshneya/4-ways-to-create-happier-more-engaged-customers.html?cid=hmsub3
---
THE GREATEST CITY ON EARTH
(SAVANNAH, GA) Savannah magazine announces plans for the annual Best of Savannah Party, 
Wednesday, Nov. 15
,  at the Westin Savannah Harbor Golf Resort & Spa, 
1 Resort Drive, Hutchinson Island
. The event will honor winners of the annual readers' poll in the categories of dining, nightlife, shopping, services and community.  For more information or to purchase tickets, visit 
https://savannahmagazine.com
---
BETHESDA ACADEMY'S 2018-19 OPEN HOUSE
(SAVANNAH, GA)  Please join us at 
2 p.m.
 on 
Dec. 3
 for  Bethesda Academy's 2018-19 Open House for an information session on becoming a Bethesda Academy Blazer for the upcoming academic year. Established in 1740, our core values remain the same: a love of God, a love of learning and a strong work ethic. We can't wait to meet you! 
http://www.bethesdaacademy.org/
---
MEET YOLO
(SAVANNAH, GA) Coastal Pet Rescue introduces Yolo, a male, yellow lab mix available for adoption. Yolo is about 6 years old and is good with other dogs and kids. To view Yolo and other pets available for adoption, visit 
http://coastalpetrescue.org/adopt/view/2017-d-072-yolo/