Savannah's
COMMUNiTY HEADLiNES
The Local Newswire
CLEAR THE SHELTERS: YAPPY HOUR
(HILTON HEAD, SC) Subaru of Hilton Head will host "Yappy Hour" in conjunction with the Clear the Shelters initiative on 
Wednesday, July 26
, from 
5 to 7 p.m.
 at the dealership at the New River Auto Mall in Hardeeville, S.C. "Yappy Hour" is free and open to the public and their pets. Guests will enjoy food from Skull Creek Boathouse and live entertainment from Brad Wells and are encouraged to bring donations for local animal shelters. Animal rescue staff also will be on site with pets available for adoption. For more information on the event and wishlist donation items, visit the event Facebook page:
---
(SAVANNAH, GA) Coastal Canvas Products announces that Triet Bui has joined the company as operations manager. Triet Bui comes with a wealth of management experience and knowledge, having spent the last 30 years at The Landings Company.  Active in the Savannah community, Bui is the past President of the Benedictine Athletic Association and is a board member of the Benedictine Alumni Association. He is also a member of the Savannah Knights of Columbus.Coastal Canvas Products, founded in 1975 manufactures and installs custom canvas awnings, metal canopies, shade sails, fabric tension structures, walkway covers, motorized screens, cabanas, decorative metal railings, tarpaulins, porch curtains and similar fabric and aluminum products. Coastal Canvas Products also sells and installs various products for solar protection, hurricane protection, and insect screens. 
www.coastalcanvas.net
---
ENTERTAINMENT LAWSUITS MASK HIDDEN RISKS
(BOWEN LAW GROUP) Are you are facing a lawsuit or other legal issues with an entertainment deal? You may be at risk for more than just financial complication. Your job and reputation could be on the line. For more information, visit 
http://www.thebowenlawgroup.com/
---
TIPS FOR STRENGTHENING WEB PRESENCE
---
PR STRATEGIES WITH A BIG IMPACT 
(SAVANNAH, GA) Cecilia Russo Turner shares do-it-yourself public relations strategies that can have major impacts on businesses. Read the full article here: 
http://businessinsavannah.com/bis/2017-07-19/turner-strategies-businesses-can-implement-themselves#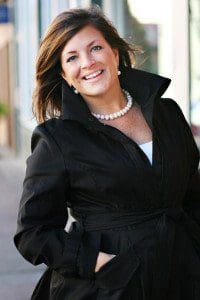 ---
SARAH JONES' FAMILY VS. CSX
(SAVANNAH, GA/WSAV) CSX Railroad Company ordered to pay $3.9 to Sarah Jones' family
PR PERSPECTIVE: DELTA VS COULTER
---
DONATION OF OVER 6.5K TO BETHESDA ACADEMY 
---
TEACHING FELLOWSHIP ACCEPTING APPLICATIONS
(SAVANNAH, GA) Teach the Future Fellowship is now accepting applications for interested educators from public and private schools in the Savannah area. The yearlong program connects educators with entrepreneurs and innovators from the local community. In addition, participants develop a network of colleagues to brainstorm and collaborate with around the future of teaching and learning. For more information, to sponsor a teacher, or to apply by
(SAVANNAH, GA) Hospice Savannah will commence "Alternative Path to Grief" meetings for adults who have experienced the death of a loved one. This group will explore creative, activity-oriented methods for processing grief. The first of four weekly meetings will take place on 
Thursday, August 10
 at Full Circle, 6000 Business Center Drive from 
6 – 7 p.m.
 The meetings are free of charge and open to the public. For more information, call 
912.303.9442
 or visit 
http://www.hospicesavannah.org/fullcircle/
---
FAMILY STYLE
(BUSINESS INSIDER) Chick-Fil-A Rolling Out 'Family-Style' Meals
---
SECOND HARVEST SUMMER FOOD SERVICE 
(SAVANNAH, GA) America's Second Harvest of Coastal Georgia is participating in the Summer Food Service Program until 
Friday, Aug. 28
. Meals will be provided to all children without charge at First African Baptist Church at 23 Montgomery Street in Savannah from 
12:30-1:30 p.m.
 and at Good Will Baptist Church at 167 Blandford Street in Rincon from 
6:30-7 p.m.
 Learn more about second harvest at 
https://www.facebook.com/Help.End.Hunger.Ga/
---
DONATION DRIVE FOR 'KIDS CAFE'
(SAVANNAH, GA) Dr. Angela Canfield, of Sandfly Family Dental in Savannah and Premier Dental Designs in Rincon, has announced her offices will be collecting donations in July and August for Second Harvest Food Bank's Kids Cafe program, which helps feed area children who have limited food to eat during the school year. For more information, please visit
---
---
---
(TIME) Apple Releases New Emojis Coming Later This Year
---
---
---
---
---
(SAVANNAH, GA) The Tourism and Leadership Council is looking for a cover photo for the 2018 edition of Savannah: A Southern Journey, a visitors guide for guests in Coastal Empire lodging properties. Submit photos that capture a distinctly Savannah scene by 
Sept. 1, 2017
. For rules and submissions, visit 
www.tourismleadershipcouncil.com/southernjourneycover
---
WORKING WOMEN AWARDS GALA
(SAVANNAH, GA) "AWWIN Top Ten Working Women Of The Year" Awards Gala & Silent Auction will be 
Friday, October 20, 2017
 at the Mighty Eighth Air Force Museum.Keynote Speaker-Brynn Grant (Chief Operating Officer of SEDA & VP of World Trade Center Savannah) MCs: Kim Gusby (News Anchor of WSAV TV) & Rob Langham (General Manager of Silver Lake Automation). For more info: 
912-659-0241
 website 
www.AWWININC.org
---
INTRODUCING BRILLO
(SAVANNAH, GA) Coastal Pet Rescue introduces Brillo, a male corgi mix who is about 2 years old. Brillo loves to play, loves car rides, and loves people. He is a medium sized dog, 35 pounds. To view Brillo and any other pet available for adoption, view  
http://coastalpetrescue.org/adopt/view/2017-d-181-brillo/