(SAVANNAH, GA) The Canfield Mouthshield Program, funded and administered by local dentist Angela Canfield of Sandfly Family Dental in Savannah and Premier Dental Designs in Rincon, selected the Savannah Junior DerbyTaunts to receive this year's custom athletic mouth guards.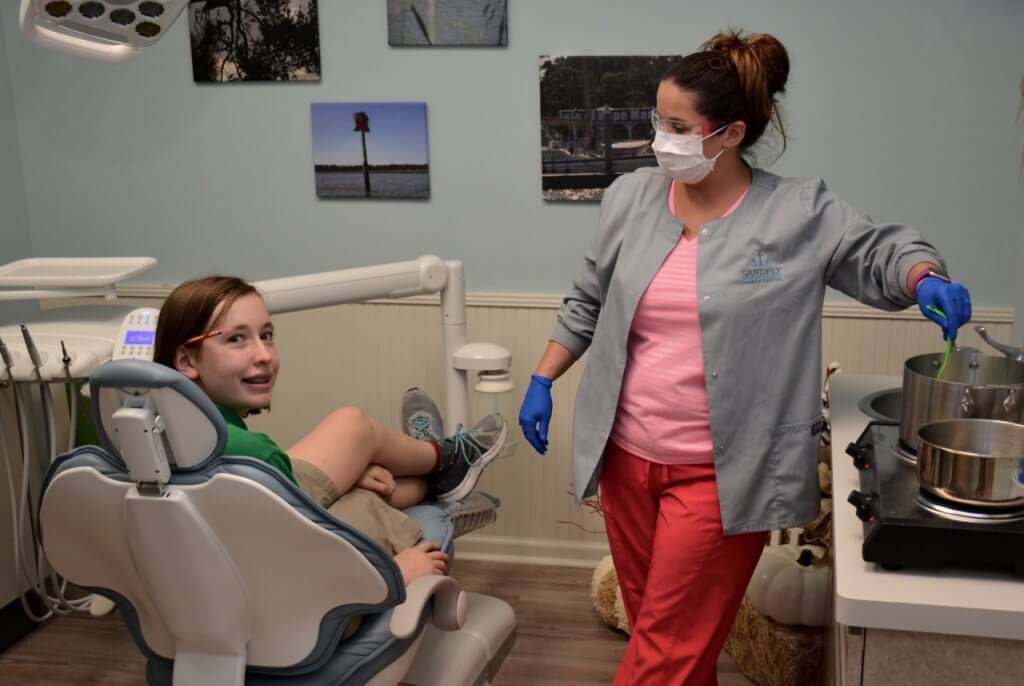 "The DerbyTaunts focus on teaching girls the value of team sports and encouraging physical activity for its health benefits," said Canfield. "By making sure they can protect their teeth while engaging in a vigorous sport, we want to ensure they protect their smiles and dental health without sacrificing athleticism."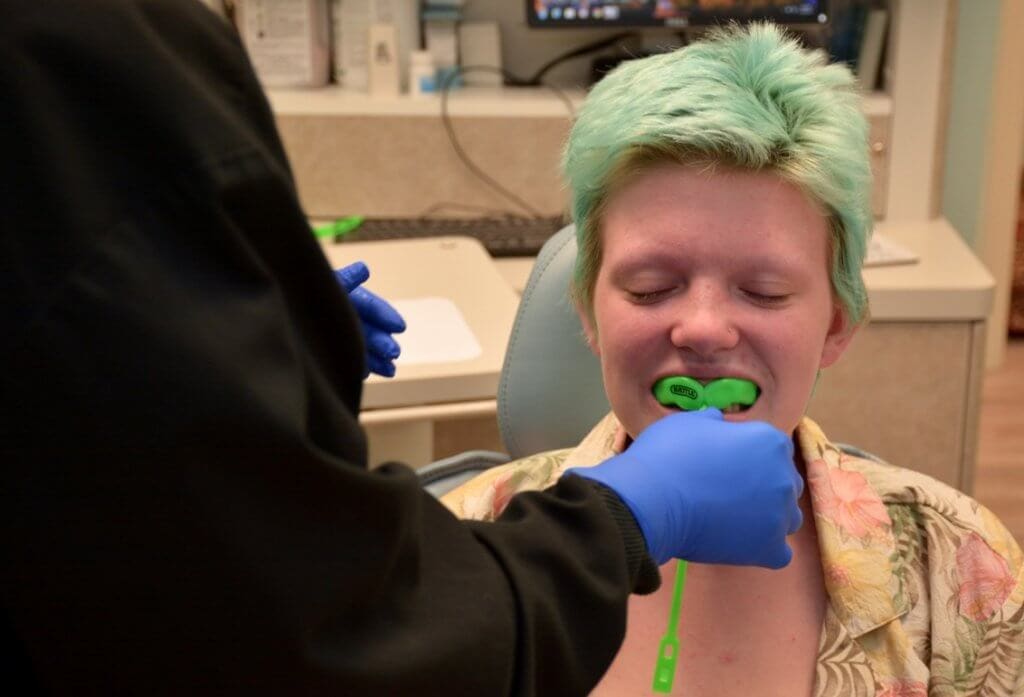 The young roller derby players joined a growing list of local sports teams that have benefited from the Canfield Mouthshield Program that began in 2014 and provides custom mouth guards, even in team colors, for all members of a team. Previous recipients include Benedictine Military School, Groves High School, Hancock Day School, Bethesda Academy, Jenkins High School and Savannah Christian Preparatory School.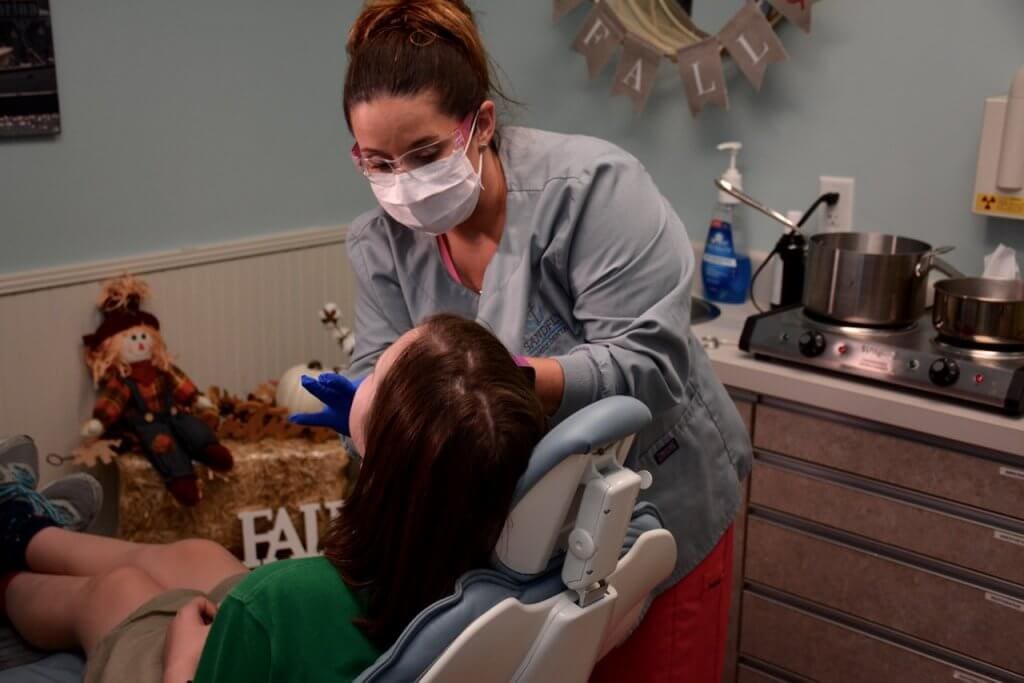 The DerbyTaunts, a 28-member roller derby team for girls ages 8 to 18, began to come together in 2011 and played their first competitions in 2013.
Custom-made mouth guards provide stability to the players' jaws and cushion blows that can cause injuries such as broken teeth, fractured jaws, gum lacerations and injuries to a person's lips or tongue. According to the American Dental Association, an effective mouth guard should be comfortable, resistant to tearing and resilient.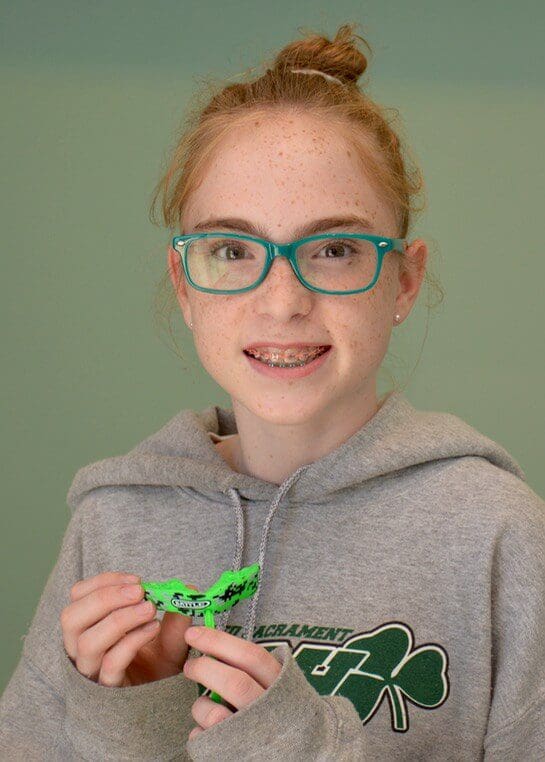 A mouth guard must fit properly, be durable, easily cleaned and not restrict speech or breathing. The devices furnished by the Canfield Mouthshield Program are valued at $85 each and come with a one-year warranty that covers any dental expenses incurred by players while wearing the mouth guards. The warranty pays $1,093.75 per injured or replaced tooth up to a maximum of $35,000 per incident. Since the program started, Canfield has donated almost $100,000 worth of protective gear to local student-athletes.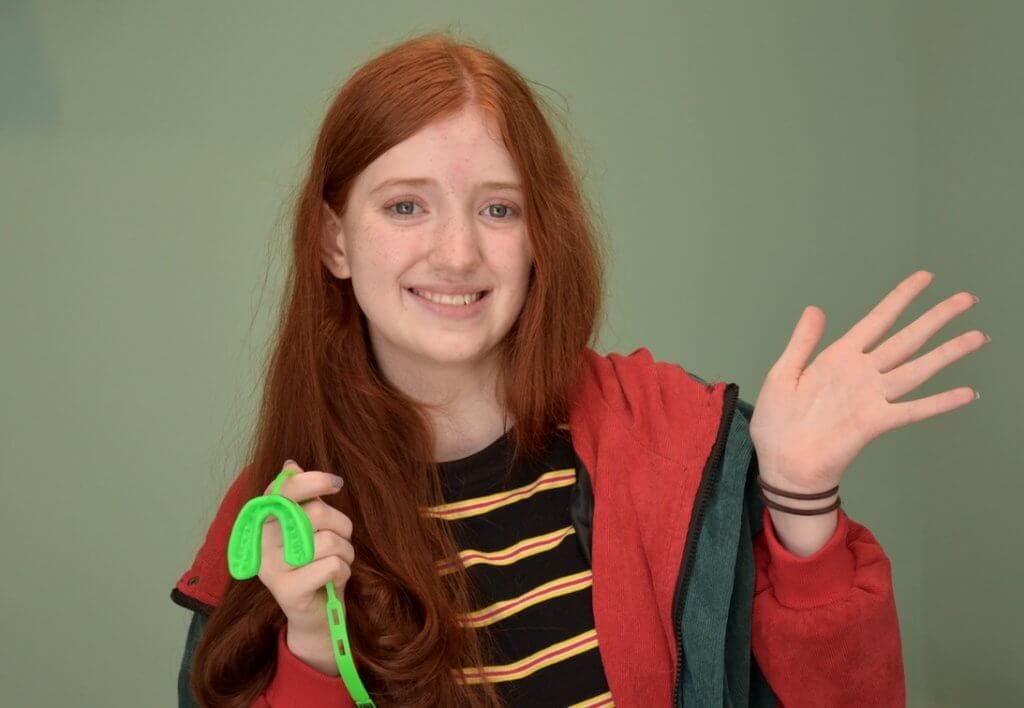 Some experts – including Canfield – recommend mouth guards be worn by athletes in competitive and recreational sports where contact and collisions are likely. The American Dental Association recommends wearing custom mouth guards during both competition and practice for the following sports: acrobats, basketball, boxing, field hockey, football, gymnastics, handball, ice hockey, lacrosse, martial arts, racquetball, roller hockey, rugby, shot putting, skateboarding, skiing, skydiving, soccer, squash, surfing, volleyball, water polo, weightlifting and wrestling. Some include baseball and softball infielders on that list.
ABOUT PREMIER DENTAL DESIGNS AND SANDFLY FAMILY DENTAL
Dr. Angela Canfield is licensed by the Georgia Board of Dentistry and the National Board of Dentists. She practices at and owns two dental offices: Premier Dental Designs located in Rincon, GA, 5871 HWY 21 South, and Sandfly Family Dental in the Norwood Market in Savannah, GA. Both offices provide Family/Preventative Dentistry, Cosmetic Dentistry, Restorative Dentistry, Orthodontic Dentistry, Digital X-Rays, E4D One Day Crowns, Electronic Claims, Intra Oral Camera and Paperless Charting. The offices are open Monday through Friday and offer evening appointments. For more information, call 912.826.4037 or visit http://www.premierdentaldesigns.com/ or http://www.sandflyfamilydental.com/
MEDIA CONTACT
Cynthia Cradduck
Carriage Trade Public Relations®, Inc.
Cecilia Russo Marketing
cynthia@carriagetradepr.com
912.856.9075