MEDIA ADVISORY: LONG JUMP SCHOLARSHIP
WHO: Jones Carter, Bethesda Academy Senior
WHAT: Long Jump Scholarship Signing for Catawba College
WHEN: Tuesday, May 8, at 6:30 p.m.
WHERE: Diamond Dining Hall at Bethesda
WHY: Jones Carter is a true long jump and triple jump talent. Bethesda Academy does not have a track and field facility and is privileged to be able to practice at Savannah State University through the generosity and community spirit of President Cheryl Dozier and the Savannah State track coaches.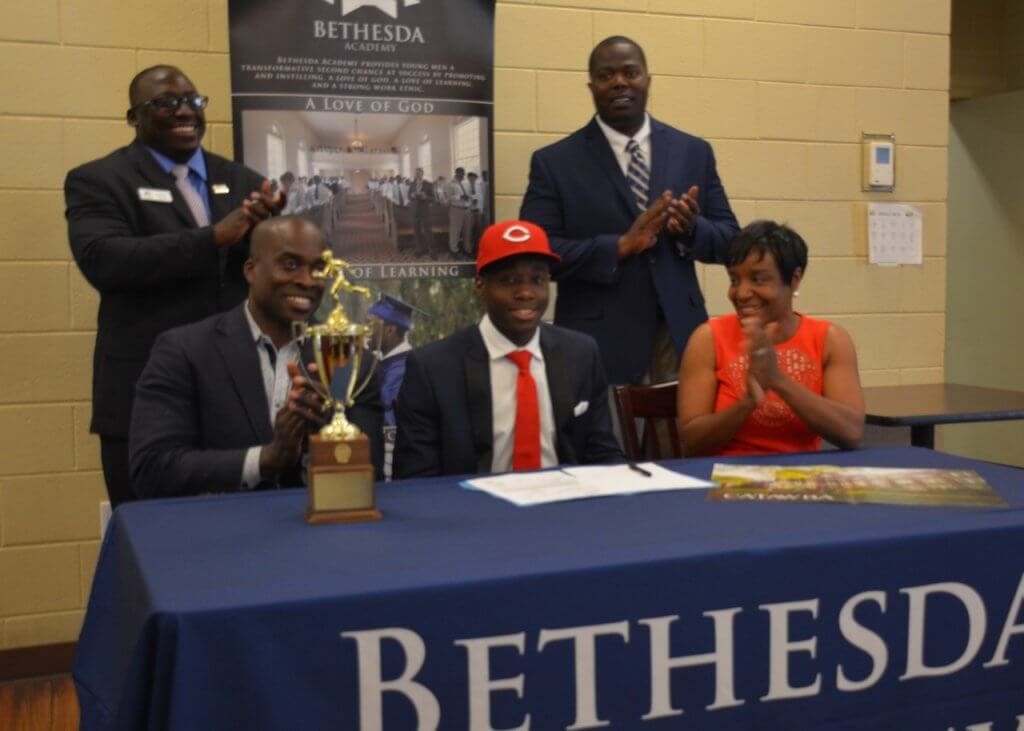 ABOUT BETHESDA ACADEMY
Founded in 1740, Bethesda Academy is the oldest child-care institution in the United States. Now it is a private boarding and day school for young men in grades six through twelve and is accredited by the Southern Association of Colleges and Schools. The 650-acre campus features a variety of athletic teams, a wildlife management and organic farming program and STEM curriculum. Through its "Lead The Way" initiative, students have access to exclusive integrated learning and leadership opportunities. For more information, visit www.bethesdaacademy.org or call 912.644.4376.
MEDIA CONTACT
Cynthia Wright
Carriage Trade PR
Cecilia Russo Marketing
cynthia.wright@carriagetradepr.com
912.856.9075