Peacock Automotive Expands in Columbia with Acquisition of Hyundai and Genesis Dealerships
(COLUMBIA, S.C.) Peacock Automotive, headquartered in the Hilton Head Island area of South Carolina, has announced it is expanding in Columbia with the purchase of Jim Hudson Hyundai and Genesis at 310 Greystone Blvd.
"Our company also owns Jaguar Land Rover Columbia, located off I-26 on Jamil Road, so we're excited to expand our presence here," said Warner Peacock, Chairman and CEO of Peacock Automotive. "We're thrilled to have the opportunity to gain new clients in the Midlands and offer them the exceptional service that all of our customers enjoy."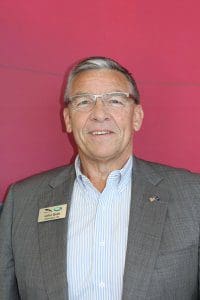 John Guth will be the Midlands Platform Director, overseeing all of Peacock Automotive's Columbia dealerships. Kris Childs will be General Manager of the Hyundai and Genesis dealerships.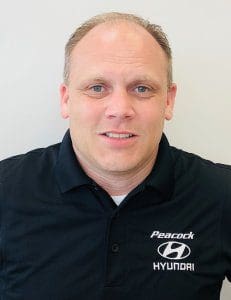 "We plan on continuing our company's philanthropic efforts already in place in Columbia with our support of local organizations such as the Free Medical Clinic, the National Kidney Foundation, the Historic Columbia Foundation, and other effective, important causes," said Peacock. "Giving back to our local communities is part of our company's culture and this acquisition gives us more opportunity to do so."
The acquisition of the Columbia properties will increase Peacock Automotive's inventory by 350 new and pre-owned vehicles and add 30 jobs to the group, which employs more than 700 people in Georgia, South Carolina and Florida. With this acquisition, Peacock Automotive has added more than six acres and a little over 33,000 square feet of facilities to its footprint of 24 automotive dealerships in Georgia, South Carolina and Florida, thereby giving the company a total of 538,054 square feet of facilities and 122 acres of land.
For more information about the new dealerships, visit www.peacockhyundaicolumbia.com or www.peacockgenesiscolumbia.com. For Peacock Automotive information, visit www.peacockautomotive.com or call (843) 208-1258.
ABOUT PEACOCK AUTOMOTIVE
Peacock Automotive owns and operates 24 automotive dealerships representing 31 brands in Georgia, South Carolina and Florida, employing more than 700 individuals. The company's headquarters are located at Peacock Auto Mall on U.S. 278, five miles east of I-95 at Exit 8 near Bluffton, S.C. The dealerships at the Auto Mall include Peacock Alfa Romeo, Peacock Maserati, Peacock Chrysler Jeep Dodge Ram Fiat, Jaguar Hilton Head, Land Rover Hilton Head, Peacock Subaru, Porsche of Hilton Head, Audi Hilton Head, Peacock Hyundai Hilton Head, Peacock Genesis of Hilton Head, Hilton Head Volkswagen and Peacock Used Cars & Trucks. Additionally, the company owns Peacock Hyundai Brunswick, Peacock Genesis of Brunswick and Peacock Chrysler Jeep Dodge Ram Brunswick in Brunswick, Ga., and Peacock Hyundai Savannah, Peacock Genesis of Savannah and Savannah Volkswagen in Savannah, Ga. Other holdings include Jaguar Columbia, Land Rover Columbia, Peacock Hyundai Columbia and Hyundai Genesis of Columbia. Its subsidiary, Peacock-Griffey Automotive, owns Peacock Ford in the Orlando area of Florida. Peacock Automotive also owns and operates the Peacock Collision Center and the Wellness Institute in Bluffton, S.C., and Peacock Insurance in Savannah. Peacock Automotive was awarded Business of the Year in 2017 from the Greater Bluffton, South Carolina, Chamber of Commerce. For more information about Peacock Automotive, call (843) 208-1258 or visit https://www.peacockautomotive.com/
CONTACT
Jill Jauch
Peacock Automotive
265 Drivers Way
Hardeeville, SC 29927
Office: (843)-208-1217
jj@peacockautomotive.com