(SAVANNAH, GA) Business and entertainment attorney Charles Bowen of The Bowen Law Group will speak on Tuesday, March 7 at the Savannah Area Chamber of Commerce's Small Business Council SMART Lunch Series.
Bowen will present the second installment of the two-part series "The Legal Risks of Live-Streaming Videos" during the monthly luncheon at the Savannah Morning News auditorium, 1375 Chatham Parkway.
Bowen's presentation comes as the rise in popularity of livestreaming apps such as Periscope and Meerkat, along with new features in mainstream apps such as Facebook, has inspired many smartphone users to get into the livestreaming game, broadcasting any event live using their device. While these apps ban users from posting content that violates others' copyright, trademark, privacy and publicity rights in their standard Terms of Service, their warnings are often ignored.
Bowen will address these issues and the challenge of privacy concerns from a legal perspective, particularly when it comes to commercial use.
"Some users have tried to claim that the Digital Millennial Copyright Act's 'safe harbor' provisions should shield them from liability, but that law only protects the livestreaming service itself, not the actual broadcaster," Bowen said. "That law, which YouTube constantly relies upon to protect itself, states that streaming services are protected if they respond promptly to rights owners' takedown requests and don't have 'constructive' knowledge of infringement. But this will not protect you from an infringement claim if you knowingly broadcast illegal material."
Bowen also will review basic livestreaming rules and how ignoring them could land some users in legal hot water.
"Livestreaming is likely here to stay, as it seems to be a perfect fit for today's smartphone-carrying, internet-connected world," said Bowen. "The best advice I can give is simply to be smart and use common sense. Do not broadcast copyrighted material that you do not own, do not be creepy and invade people's privacy and procure releases if you are using your broadcast for business purposes.
"If you follow these simple rules, you will very likely protect yourself from any potentially expensive legal claims."
The luncheon will begin with registration at 11:30 a.m. and the program at 12 p.m. The cost is $12 for Chamber members. For more information or to RSVP, contact Stephanie Painter at SPainter@SavannahChamber.com or 912-644-6458.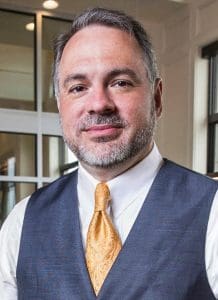 MORE INFORMATION ABOUT THE BOWEN LAW GROUP
Based out of Savannah, Charles Bowen is a business attorney who focuses on commercial and entertainment law and also offers comprehensive mediation services. Bowen attended Mercer University in Macon, Ga., where he graduated summa cum laude with honors in both psychology and political science. Upon graduating from Georgetown University Law Center in 1995, he moved to Savannah and established a corporate law practice. Bowen was named "Business Advocate of the Year" in 2015 by the Savannah Morning News. He won the "2016 Helen V. Head Business Leader of the Year Award" presented by the Savannah Area Chamber of Commerce. He also chaired the 24th Annual Kiss-a-Pig campaign on behalf of the American Diabetes Association. Bowen has received the Martindale-Hubbell® AV® Preeminent™ rating, the highest rating based upon confidential surveys sent to other attorneys. He also has been selected by the members of the State Bar of Georgia as one of Georgia Trend's 12th Annual Legal Elite in two categories: Business Law and Corporate Law. He is the author of three eBooks. With panoramic views of the city and the Savannah River, The Bowen Law Group is located on the top floor of the Manger Building at 7 East Congress Street. For more information, call 912.544.2050 or visit http://www.thebowenlawgroup.com. Follow The Bowen Law Group on Twitter at @bowenlawgroup.
CONTACT
Charles J. Bowen, Founder
The Bowen Law Group
912-544-2050
cbowen@thebowenlawgroup.com
http://www.thebowenlawgroup.com
MEDIA CONTACT
Cynthia Wright
Carriage Trade PR
Cecilia Russo Marketing
cynthia.wright@carriagetradepr.com
912.856.9075