Savannah's
COMMUNiTY HEADLiNES
The Local Newswire
---
7TH ANNUAL STATE OF SMALL BUSINESS – MAY 8
(SAVANNAH, GA) The 7th Annual State of Small Business in Chatham County, presented by Best Business Brokers and Wells Fargo & Company, will be held Wednesday, May 8, at the Eckburg Auditorium at Savannah Technical College. Five area experts will present reports on measurable benchmarks relating to the health of Savannah's small business community. The speakers will then hold a roundtable review to discuss the implications of the data and how it relates to small business owners. Doors open at 8 a.m. with refreshments available. Reports start at 8:30 a.m. and the roundtable will begin at 9:30. The event will end at 10 a.m. This event is free and open to the public but seats are limited. Registration is required through 
https://www.eventbrite.com/e/state-of-small-business-in-chatham-county-tickets-59453115870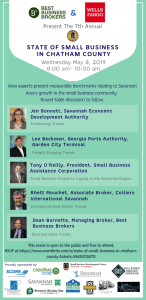 ---
10TH ANNUAL NIGHT OF CHAMPIONS
(SAVANNAH, GA) Mark your calendars for Thursday, May 9! Our favorite event, Night of Champions, is back for its 10th year! Night of Champions is LDSS' 10th Annual integrated workforce advocacy event. It shares local success stories of the businesses that take a chance on employees who exceed expectations. This year we are joined by national success-makers: John & Mark Cronin (John's Crazy Socks) and Amy Wright (Bitty & Beau's Coffee). For more information, please visit 
https://ldssga.us10.list-manage.com/track/click?u=31c9dac9bc122b5c21e069c62&id=20f4ede193&e=74ce931be4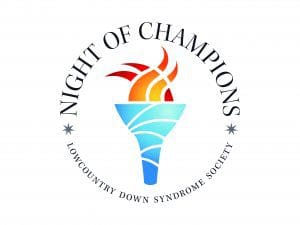 ---
BEAUFORT DERMATOLOGY INNOVATES WITH NON-INVASIVE SKIN EXAM TECHNOLOGY
(BEAUFORT, SOUTH CAROLINA) Beaufort Dermatology of Pinnacle Medical Group is thrilled to present Vivascope 1500, the newest in skin cancer technology allowing the provider to make a diagnosis without removing any tissue. Pinnacle is the only practice in the area offering this advanced technology. In-vivo reflectance confocal microscopy (RCM) is a non-invasive skin imaging modality for detecting diseases of the skin such as melanoma and other cancers. It can be used in place of biopsies in certain cases and is effective in viewing large skin lesions where a biopsy of the entire spot might be difficult. For more information, please visit http://lowcountryceo.com/news/2019/04/beaufort-dermatology-innovates-non-invasive-skin-exam-technology/ 
---
ROUSH'S DELIVERY SERVICE BREAKS GROUND ON NEW WAREHOUSE FLEX SPACE
(GARDEN CITY, GA) Savannah-based commercial construction firm, the Dewitt Tilton Group held groundbreaking ceremonies in Garden City for a 30,000-square-foot warehouse/office building for Roush's Delivery Service. The pre-engineered metal building will include 3,500 square feet of heated and cooled office space. The building is dock-high all the way around, and the office portion will be configured as two stories. For more information, please visit https://www.savannahnow.com/business/20190419/roushs-delivery-service-to-expand
---
MEDITATION FOR STRESS RELIEF LECTURE – APRIL 30
(SAVANNAH, GA) The first of four 2019 Enmarket Encourage Health education events, scheduled for Tuesday, April 30, will feature a free lunchtime lecture on the benefits of meditation for stress relief. The lecture will be presented at the Charles H. Morris Center, 10 East Broad St. The session will be presented by longtime meditation instructor Cleveland Beach who has been leading such classes for more than 25 years. For more information or to register, please visit www.healthysavannah.org 
---
HORIZONS GIVING DAY – MAY 15
(SAVANNAH, GA) Giving Day accounts for nearly 20% of Horizons Savannah's annual revenues, and for that reason, it's the single most important day of the year for the organization. Giving Day will take place on May 15 this year, but donations received beginning May 1 will be counted towards the day. Consider donating to this special organization this year. To learn more information, please visit 
https://www.horizonssavannah.org/ 
---
MARJORIE YOUNG TO SPEAK AT BUY LOCAL APRIL MEETING
---
APRIL OPEN FOR BUSINESS® ANNOUNCED 
(SAVANNAH, GA) What is a micro-influencer, anyway? You'll find out THIS Wednesday during our April session of Open for Business®. Grab a friend and your lunch and tune in at noon on Facebook live to join the discussion. Check out our article beforehand to read up on the topic. It can be found on our Facebook page: 
https://www.facebook.com/events/395672067683545/ 
---
11TH RACE FOR THE CURE THIS SATURDAY 
(SAVANNAH, GA) Susan G. Komen Coastal Georgia is hosting its 11th Race for the Cure on Saturday, April 27 in Ellis Square in downtown Savannah. The Race is the organization's largest fundraiser of the year. Participants are invited to register and fundraise for the cause at 
www.komencoastalgeorgia.org
. Activities include a Survivor Procession, a Survivors' Hope Tent, a Kids' Race, as well as the 5K Race. Funds raised help provide local programs to women in need as well as cutting-edge research. For more information, please contact 912-232-2535 or 
info@komencoastalgeorgia.org
---
GEEKEND 2019 ANNOUNCES ACTIVITIES
(SAVANNAH, GA) This year Geekend celebrates 10 years of bringing together Savannah's best and brightest entrepreneurs, technologists, makers, creatives, leaders, and change agents. With a new home and a few surprises up our sleeve, Geekend is more prepared than ever to move into the future with guts and grit and nowhere is that more evident than this year's lineup of key public events.Geekend's program of free youth workshops on Saturday, April 27 at the Jepson Center for the Arts sold out in less than two days. Those who missed registration can join the waitlist on EventBrite:  
https://www.eventbrite.com/e/youth-workshops-geekend-ticket…
---
HEADS-UP GUIDANCE SERVICES, INC. TO HOST FIRST ANNUAL SAVANNAH DERBY DAY
(SAVANNAH, GA) Heads-Up Guidance Services, Inc. (HUGS) will be hosting its first annual Savannah Derby Day on Saturday, May 4th at 24e. in Savannah. The Kentucky Derby Themed event will hold a fashion contest, a Whiskey Wall Pull and several horse races throughout the night with an array of prizes up for grabs. This ticketed event is open to the public. Tickets must be purchased in advance through either the Eventbrite link
---
SAVANNAH SCORE PRESENTS "EMPLOYEE HIRING, SELECTION AND MOTIVATION – A BRIDGE TO SUCCESSFUL BUSINESS"
(SAVANNAH, GA) Part of the "Tools to Grow Your Business Series" This workshop will guide you through a series of steps designed to ensure you hire well qualified employees and utilize the most effective performance motivational approaches and develop an understanding of the processes involved in building a highly skilled and well-motivated workforce. SCORE Mentors, Neil McEwen and Doug Fuss, bring their combined HR and Business expertise to help you learn about the most effective techniques in the interviewing process, key factors for candidate selection, effective use of tangible versus intangible motivators and much more. This workshop will take place on, April 25th from 11:30am – 1:00pm at SCORE Savannah, 111 E. Liberty Street, Savannah. Registration is required. Seats are limited. Please call the Savannah SCORE office at 912-652-4335 or email us at 
scoresav70@gmail.com
. The workshop fee is $20.
---
ROTARY DISTRICT 6920 SEEKING PUBLIC'S HELP IN PACKING 100,000 MEALS ON MAY 4
(SAVANNAH, GA) Rotary District 6920 will host a 100,000 Meals Packing Event on Saturday, May 4, as part of the Rotary partnership with Rise Against Hunger. Participants will work to pack 100,000 meals in only two hours. Rise Against Hunger will send these meals to countries that are in crisis survival mode around the globe. Both conference attendees and members of the public are welcome to volunteer. The event will take place at the Jekyll Island Convention Center, located at 75 Beachview Drive N., Jekyll Island, Ga. For more information, please visit 
http://www.rotarydistrict6920.org/ 
---
CHRIS TILTON LAUNCHES "INSPIRE YOUR COMMUNITY" PODCAST
(SAVANNAH, GA) Chris Tilton, one of two principals at the Dewitt Tilton Group construction firm, recently launched a podcast featuring stories of inspiration, kindness and positivity, and the company will reward people who help find those stories with a $300 donation to the charity of the winning nominator's choice. The podcast can be accessed at YouTube, Apple Podcasts, Spotify, Google Play, Stitcher, and everywhere else podcasts can be found. View the first episode here, 
https://www.youtube.com/watch?v=1EgdS0dh9UY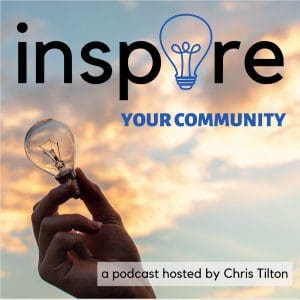 ---
CECILIA RUSSO TURNER NAMED 2019 COMMUNITY STAR
(SAVANNAH, GA) Cecilia Russo Turner was recognized at Savannah Technical College as a 2019 Community STAR for her service to Savannah and the southeast region. This award honors people who make our world a better place – through their dedication at work, community leadership, or volunteer service. Congratulations, Cecilia! For more information, please visit 
http://www.wtoc.com/2019/04/13/savannah-technical-college-honors-tribute-community-stars/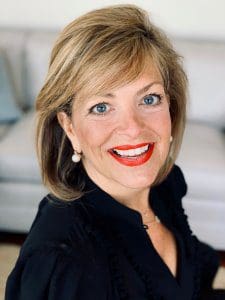 ---
MIKE HUGHES SPEAKS TO LOCAL ROTARY CLUB
---
PEACOCK AUTOMOTIVE CARS FEATURED IN HILTON HEAD MONTHLY
---
LEADERSHIP SOUTHEAST GEORGIA ANNOUNCES ALUMNI PROGRAM CHAIRS
(SAVANNAH/STATESBORO, GA) Leadership Southeast Georgia (LSEGA) has named two of its graduates – Jennifer Abshire, of Abshire Public Relations, and Tal Johnson, of Dabbs, Hickman, Hill & Cannon – as the chairs of the Leadership Southeast Georgia's Alumni Program. For more information about LSEGA, please visit 
www.lsega.com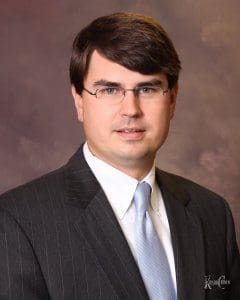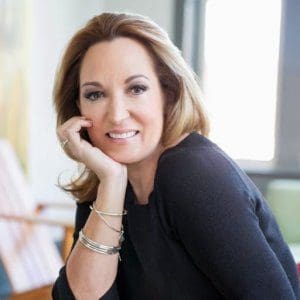 ---
HOW TO GET INTO THE FILM INDUSTRY – CHARLES BOWEN
---
PALLIATIVE CARE – HOSPICE SAVANNAH
(SAVANNAH, GA) Did you know that palliative care is NOT necessarily end-of-life care? There is so much help we can offer you, your friends and family members who have a progressive illness. Please watch this 60-second video as Dr. Benton, CEO of Hospice Savannah explains: 
https://youtu.be/Y3ykDAQNcgU 
---
SALACIA SALTS PARTNERS WITH LSS 
(SAVANNAH, GA) Salacia Salts has partnered with the Will Gruver LLS All-Star Campaign for the month of April! Use the code 'LLS2019' to shop online at 
salaciasalts.com
 or at their retail location (208 West Hall Street Savannah), and 20% of your sale will be donated back to support the Leukemia & Lymphoma Society to find a cure for blood cancers.
---
GMAIL FEATURES YOU NEED TO KNOW ABOUT
---
ROTO-ROOTER PLUMBERS OF SAVANNAH PRESENTS $7,896.48 TO LOCAL RONALD MCDONALD HOUSE
(SAVANNAH, GA) Roto-Rooter Plumbers of Savannah presented $7,896.48 to the Ronald McDonald House of the Coastal Empire to support their mission to provide a restful, comfortable place for children and their families to find refuge and support as they receive medical treatment at nearby hospitals. The funds were raised during the organization's inaugural Royal Flush Casino Night attended by more than 200 people on Feb. 28 at the Savannah Station. For the full story, please visit https://www.wtoc.com/2019/04/02/roto-rooter-plumbers-presents-check-ronald-mcdonald-house/
---
BETHESDA ACADEMY AND GEORGIA SOUTHERN PARTNER TO CONDUCT RESEARCH
(SAVANNAH, GA) Students at Bethesda Academy, a residential and day school for boys in grades six through 12, are joining forces with chemistry students from Georgia Southern University – Armstrong Campus to try to answer questions on how gardening methods impact the nutritional value of produce. Bethesda will offer the local organic testing ground and, in exchange, students will get the opportunity to engage with chemists in hands-on learning activities. For more information, please visit http://savannahceo.com/news/2019/04/bethesda-academy-and-georgia-southern-university-partner-agricultural-research/
---
YOUNG NAMED AS HOSPICE SAVANNAH OFFICER
---
CYNTHIA CRADDUCK APPOINTED TO STATE JAYCEES EXECUTIVE COMMITTEE
(SAVANNAH, GA) Cynthia Cradduck, a Savannah-based marketing and public relations professional, has been elected to the Georgia Jaycees' state executive committee, where she will serve as Vice President of Communications. She is joined on the executive committee by Danielle Fields, President; Katie Harris, Vice President of Community Development; Allen Farley, Vice President of Membership and Chad Brown, Chairman of the Board. Congratulations, Cynthia! We are so proud of you! For more information on the Georgia Jaycees, please visit www.georgiajaycees.com
---
THE ULTIMATE GUIDE TO GOOGLE ANALYTICS
(OPEN FOR BUSINESS®) Are you confused or intimidated by Google Analytics? The platform is useful and powerful, but users have to really understand how to navigate it. The ultimate guide to learning how to use Google Analytics in 2019 can be found here: 
https://blog.hubspot.com/marketing/google-analytics 
---
10 STORIES, 10 WEEKS, 1 CAUSE 
(SAVANNAH, GA) Will Gruver is running as an All Star Alumni Candidate in the annual Man & Woman of the Year campaign. Will initially ran as a Candidate in the spring of 2014. Since that time, he has been heavily involved with the campaign. He decided to run again as an All Star candidate, in which he will represent Savannah on a National stage, competing against others from around the United States. As part of the "awareness" portion of his campaign, Will has created a video series intitled '10 Stories, 10 Weeks, 1 Cause'. To go along with the ten week fundraising competition, he has chosen ten local individuals who each have a chance to tell their story about how cancer has affected their life. Now in it's eighth week, the videos have created a buzz on Facebook with people excited to hear the next one each Wednesday at 2:00 p.m. This week's video can be viewed here:   https://www.facebook.com/willgruverallstar/videos/2183974921716578/ 
---
ENMARKET OPENS ON POOLER PARKWAY
(SAVANNAH, GA) Enmarket, a Savannah-based chain of convenience stores, built a new 6,366-square-foot store on Pooler Parkway across the street from the soon-to-open St. Joseph's/Candler Pooler Campus.The new store features the chain's first drive-through window, serving fresh food and beverages from Enmarket's proprietary restaurant, The Eatery. It also features touchless restrooms, exposed ceilings, spacious parking and outdoor seating. For more information, visit 
https://csnews.com/enmarket-opens-its-first-store-drive-thru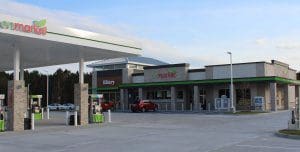 ---
FREE ORAL HEALTH SCREENINGS
(SAVANNAH, GA) Did you know that the month of April is Oral Cancer Awareness Month? In the United States, one person dies every 60 minutes because of oral cancer. In an effort to help people detect the disease early on which can increase survival rates to as much as 90 percent, Angela Canfield of Sandfly Family Dental and Premier Dental Designs is offering free cancer screenings at both locations on Thursday, April 25. The exams only take a few minutes, but they normally cost as much as $80. While the screenings will be free, an appointment is necessary. For more information in Rincon, please contact Premier Dental Designs by calling (912) 826-4037 or visiting 
http://www.premierdentaldesigns.com/
. For Savannah residents, please call (912) 349-0472 or visit 
http://www.sandflyfamilydental.com/ 
---
SAVANNAH NAMED #2 ON SOUTHERN LIVING'S "BEST CITIES IN THE SOUTH" LIST
---
HOSPICE SAVANNAH CELEBRATES 40 YEARS OF THE ART OF LIVING
(SAVANNAH, GA) Hospice Savannah's  Board members invite the community to celebrate 40 years of "The Art of Living"  at a Summer Nights Party and Art Auction featuring paintings, sculpture and jewelry from 40 of Savannah's finest artists.This fun event will take place on Thursday, May 23 at Cha Bella, 102 E. Board Street between 5:30 and 8:30 p.m. There will be an open bar, heavy hors d'oeuvres and D.J. Basik Lee will be spinning tunes!  The 40 artists include Betsy Cain, Preston Russell, Daniel E. Smith, Bellamy Murphy, Kristen Baird, Susie Chisholm and many more. For more information, including the entire list of artists, or to buy a ticket please visit 
https://artauction.eventbrite.com 
---
THANK YOU TO THE SACK COMPANY
(SAVANNAH, GA) The Sack Company is one of the Excellence Sponsors for the 2019 Leadership Southeast Georgia (LSEGA) program. In operation since 1945, The Sack Company has established its reputation by safely providing high quality installation, maintenance, and construction services for electrical, mechanical and plumbing projects. For more information, please visit  
https://hasack.com/ 
(SAVANNAH, GA) Coastal Pet Rescue introduces Cadbury! Cadbury is a seven-month old male domestic short hair. Cadbury came to the rescue with a ringworm infection but is all ready to find his forever home. Cadbury is rather small for his age and will most likely remain a petite little guy. For more information on Cadbury or any of Coastal Pet Rescue's other cats and dogs for adoption, please visit 
http://coastalpetrescue.org/adopt/view/2018-c-018-cadbury/