Savannah's
COMMUNiTY HEADLiNES
The Local Newswire
ENCOURAGE HEALTH LECTURE TO FOCUS ON FACTS AND FICTIONS OF CBD OIL
(SAVANNAH, GA)  The facts and fictions of CBD oil will be the topic when Savannah chiropractor Michael Vaughn takes the podium at the third presentation in the Enmarket Encourage Health Education Series, set for tomorrow at the Charles H. Morris Center.  The luncheon is at max capacity, but the presentation will be livestreamed on the Healthy Savannah Facebook page starting at 11:45 a.m.  Tune in here: https://www.facebook.com/Healthy-Savannah-Get-Up-Get-Out-Get-Healthy-135287093182859/
AUGUST OPEN FOR BUSINESS® THIS WEDNESDAY
(OPEN FOR BUSINESS®) The August session of our monthly Open for Business® will be held on Wednesday, August 28th, via Facebook live. This month's topic is focused on pitching and how to improve yours. Join the conversation at noon on the 28th and find more information here: https://www.facebook.com/events/441614443102931/
ROTO-ROOTER HIRES HINTZ 
(SAVANNAH, GA) Roto-Rooter Plumbers of Savannah, a leading local provider of plumbing and drain maintenance, introduces Kenneth Hintz to its staff as a service technician.  Originally from Midland, Michigan, Hintz was previously the general manager for a sewer service company.  To learn more, visit https://www.rotosavannah.com/home.html
BETHESDA BLAZERS PRESENTED STATE CHAMPIONSHIP RINGS
(SAVANNAH, GA) The Bethesda Blazers' track and field team celebrated their state championship victory during a ring ceremony held at Bethesda Academy. Thirteen state championship rings were presented to the athletes on the 2018-2019 team which won the state honor in the South Carolina Independent School Association Class A/AA competition at the end of last school year. For more information, visit https://www.savannahnow.com/sports/20190818/bethesda-academy-honors-state-track-and-field-champions
15 HABITS OF INCREDIBLY SUCCESSFUL PEOPLE
(INC) Being average is the easiest thing in the world. Living an exceptional life is something quite different.  https://www.inc.com/christina-desmarais/15-daily-habits-practiced-by-incredibly-successful-people.html?cid=landermore
LAND ROVER HILTON HEAD FEATURED IN SOUTH MAG
(JASPER COUNTY, SC) What comes to mind when someone says 'power'? Peacock Automotive's Land Rover Hilton Head Centre Manager, Chris Edenfield, thinks about the 2019 Land Rover Range Rover SV Autobiography. Inside and out, this vehicle screams power in every way. Combining luxury with performance, technology and design, the SV Autobiography is unmatched. Check out this feature of Chris Edenfield and your next new vehicle in South Magazine here: http://www.southmag.com/June-July-2019/Powerful-Luxury/
SAVANNAH JAYCEES RIBBON-CUTTING 
(SAVANNAH, GA) The Savannah Jaycees mark the opening of their newly renovated building with a ribbon-cutting ceremony & celebration on Thursday, August 27th at 12 noon.  The members have worked together to update their meeting space in order to carry out their mission and offer the approximately 2300 square foot building to other organizations in the area. There will be networking opportunities, lunch served, and a chance to tour the updated space.  For more information, visit savannahjaycees.com. 
FINALISTS ANNOUNCED FOR "BIZPITCH SAVANNAH™ 2019"
(SAVANNAH, GA) Savannah SCORE announced the names of the eight aspiring local entrepreneurs who will vie for over $10,000 in cash and professional services at SCORE's second annual "BizPitch Savannah™" Entrepreneurial Competition. The goals of the event are to recognize and reward entrepreneurial creativity and excellence, to raise awareness of entrepreneurship and the essential role of small business in our community, and to help create new local businesses and jobs.  To learn more about the finalists, visit http://bizpitchsavannah.com/
"PLASTICS MAKE PERFECT" PODCAST LAUNCHED
(BLUFFTON, SC) Dr. Audrey Klenke, plastic surgeon and principal of Pinnacle Medical Group in Bluffton and Beaufort, South Carolina, has launched a podcast that talks about the trends on all things plastic and cosmetic surgery, skincare and overall wellness.  The podcast, titled "Plastics Make Perfect", offers a free, reliable and professional source of information on questions Dr. Klenke frequently receives in her practice.  The podcast can be accessed on YouTube, Apple Podcasts, Spotify, Google Play, Stitcher and other sites. View the first installment at https://youtu.be/FydAauXAQmo. New podcasts will be posted at regular intervals. 
MEET THE SFA GALA HONOREES
(SAVANNAH, GA) Meet one of the honorees of the inaugural Savannah Film Alliance Honors Gala, Buck Meeks! Buck is a native Coastal Georgian from Richmond Hill. Buck recently retired from an extensive career as a museum curator. He is a graduate of the Georgia Film Academy, and his work in film goes back 30 years to 'Glory' and includes 6 feature films and over a dozen episodes of 3 different TV series. Throughout his career, his primary work has been providing locations and services for period films. Congratulations, Buck!  To learn more, visit https://www.savannahfilmalliance.org/
IMPROVE YOUR SOCIAL MEDIA SKILLS
(PUBLIC RELATIONS TODAY) Do you know the latest trends and tips to make your messages soar on social media platforms, from Facebook to YouTube? Here are 15 free-and not so free-options to learn more: http://www.publicrelationstoday.com/?open-article-id=11200290&article-title=15-courses-to-improve-your-social-media-knowledge&blog-domain=prdaily.com&blog-title=pr-daily
SHIPS OF THE SEA MARITIME MUSEUM GARDENS
(SAVANNAH, GA) The Ships of the Sea Maritime Museum is pleased to announce the gardens of the museum have been certified by the National Wildlife Federation as a Certified Wildlife Habitat® through its Gardens for Wildlife™ program.  The National Wildlife Federation, celebrates this effort to create a garden that supports wildlife, provides natural sources of food, water, cover and places to raise young and is maintained in a sustainable way that incorporates native plants, conserves water and doesn't rely on pesticides.  This is a part of the larger sustainability efforts of the museum which includes recycling, none tree based paper products and a ban of single use plastics in the museum and at museum events.  To learn more, visit https://www.nwf.org/garden-for-wildlife/certify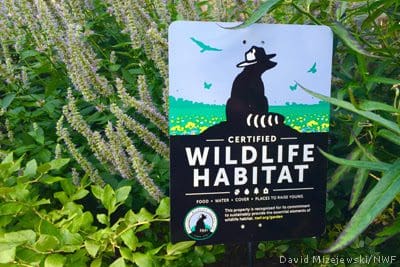 PARK PLACE OUTREACH TRANSITIONAL LIVING PROGRAM OPEN HOUSE
(SAVANNAH, GA) The Park Place Outreach transitional living program will host an open house on Tuesday, Sept. 10, from 4-6 p.m. at 818 E. Henry St.  The open house will include refreshments, appetizers, and chance to learn more about the transitional living program.  The transitional living program began accepting residents in February at a former location on Henry Street, and can now serve as many as six males at the new facility. Its mission is to prepare homeless, runaway and at-risk males ages 16 to 21 for independence and self-sufficiency.  For more information, visit https://www.facebook.com/events/701185240339337/
ENMARKET EMPLOYEE NAMED ONE OF 2019 FUTURE LEADERS IN CONVENIENCE 
(CONVENIENCE STORE NEWS) The second class of Convenience Store News' Future Leaders in Convenience awards program includes a diverse selection of up-and-comers, as well as young seasoned executives from both large and medium-sized convenience channel retailers.  Among the 15 young convenience retail professionals is Emily Smith, Coordinating Manager, Retail Fuel Pricing, of Enmarket.  To learn more, visit https://csnews.com/convenience-store-news-reveals-2019-class-future-leaders-convenience?fbclid=IwAR1s8-x2M3XPZEXE0RGt6JNs6f5N8GeDNPFkIhiTOmEyFMAbXrQ5BlGfx58
PEACOCK AUTOMOTIVE'S LUTZIE43 CAMPAIGN
(BLUFFTON, SC) Peacock Automotive is partnering with the Town of Bluffton and the Bluffton Police and Fire Departments on the Lutzie43 campaign to fight distracted driving in the Lowcountry. There is also an effort to pass a "hands-free" bill in the South Carolina legislature.  To learn more, watch the video below or visit https://youtu.be/3xqXcJ7IwHI. 
SAVANNAH CHAMBER BUSINESS EXPO
(SAVANNAH, GA) Join the Savannah Area Chamber of Commerce on Thursday, September 12th from 3 pm – 7 pm at the Kehoe Ironworks at Trustees' Garden for the 2019 Chamber Business Expo & Business Connection. Reserve your spot to be an exhibitor to showcase your business' products and services to area professionals by purchasing a booth. Take the opportunity to gain access to resources available in our community! For more information, contact Brooke Phillips, Small Business and Events Manager, at BPhillips@SavannahChamber.com or 912-644-6459. 
FIRST ANNUAL LOWCOUNTRY WOMEN'S EMPOWERMENT EVENT
(BEAUFORT, SC) Heal Her, Inc. presents, Painfully, Passionately, Perfectly. Purposed, an event for women, avidly driven toward mental health, support, and the art of healing. The event aims to share the life stories of other women from different walks of life and to celebrate womanhood, femininity, and vulnerability. 100% of the event proceeds will benefit Heal Her, Inc. Restorative Women's Retreats, a 501c3 non-profit that assists women with fully funded restorative retreat stays, to provide a healing and nurturing environment for whole body and soul replenishment. This year's event will feature several guest speakers and panelists. Panelists will join in a live interactive discussion with the audience members.   Painfully, Passionately, Perfectly. Purposed will take place at the USCB Center for the Arts, 805 Carteret Street, Beaufort, SC, with a VIP reception from 1-2pm, a day retreat from 2-5pm, and a closing reception from 5-6pm. Ticket prices start at $30 and are available now at www.Takiya-LaShaune.com/events. 
PEER RECOGNITION: AN EMPLOYEE ENGAGEMENT SECRET WEAPON
(FORBES) Many companies are shifting away from the traditional annual boss to subordinate employee evaluation and recognition model and instead embracing more modern approaches. For many organizations incorporating and encouraging peer to peer recognition and feedback is becoming an increasingly effective tool in the employee engagement toolbox.  https://www.forbes.com/sites/danabrownlee/2019/08/25/peer-recognition-an-employee-engagement-secret-weapon/#377217325d40
PREPARE YOUR EXIT STRATEGY
(BEST BUSINESS BROKERS) The best tip for anyone who has a business? To begin with the end in mind. Have your exit strategy prepared from the beginning. Learn more athttps://www.youtube.com/watch?v=sMu4HnPZRqU
EARLY LEARNING CENTER AT HENDERSON E. FORMEY JR. SCHOOL NOW OPEN
(SAVANNAH, GA) Savannah is excited to welcome the Early Learning Center at Henderson E. Formey Jr. School. The school will house over 500 Pre-K and kindergarten students. Formerly East Broad Street K-8 School, the campus has been revitalized for the "Land of the Little People." The school will provide a digital learning lab, a foreign language program (Mandarin/Chinese), STEM exploration, a musical keyboarding lab, and more. For more information, please visit https://spwww.sccpss.com/Pages/Early-Learning-Center-at-Henderson-Formey,-Jr.-School-Ribbon-Cutting-Ceremony-Held.aspx
CHRIS TILTON PRESENTS AT AUGUST POWER HOUR LUNCHEON
(SAVANNAH, GA) Chris Tilton, co-principal of the Dewitt Tilton Group, presented "Metal Buildings: Modern Marvels? Businesses Turning to Budget-Friendly Options for State-of-the-Art Appearances" at the Savannah Area Chamber of Commerce's August Power Hour Luncheon on Tuesday, August 6.  Were you spotted there?https://www.savannahnow.com/photogallery/GA/20190807/NEWS/807009990/PH/1?rssfeed=true&fbclid=IwAR09FgseGBEuQdthXt1wefHEebZj80uS-WkhO56P7gp3-59O32W9qfGJbZ8
PRODUCE BETTER NEWS RELEASE RESULTS
(BUSINESSWIRE) Three trends to adopt to increase interaction and views: https://blog.businesswire.com/three-pr-trends-to-adopt-for-better-news-release-results
SCHOLARSHIP APPLICATIONS OPEN FOR 2020 SAVANNAH SPORTS COUNCIL SCHOLAR ATHLETES
(SAVANNAH, GA) Win up to $1,000 for your college education! Applications are now being accepted for the 2019 Savannah Sports Council Scholar Athlete Scholarship, which will be presented at the 2019 Georgia Power Sports Awards Luncheon October 2.  This scholarship will be awarded to six students, three male and three female, who best demonstrate excellence in the classroom, community, and athletics Applications are due by September 13, 2019. For more information, visit http://www.savannahsportscouncil.com/ai1ec_event/georgia-power-golf-classic-sports-awards-luncheon/?instance_id=771&utm_campaign=
PARK PLACE OUTREACH HIRES TRANSITIONAL LIVING PROGRAM CASE MANAGER
(SAVANNAH, GA) Park Place Outreach Youth Emergency Services has hired Kevin Foard, who had worked as a case manager for the Basic Center of Park Place Outreach, as its transitional living program (TLP) case manager.  Foard is responsible for providing case management services that include initial screening, record keeping, service coordination, ongoing assessments of residents, aftercare activities and other duties as needed. For more information, please visit https://carriagetradepr.com/park-place-outreach-hires-kevin-foard-as-case-manager/
ENMARKET TO RAISE FUNDS THROUGHOUT AUGUST FOR LLS' LIGHT THE NIGHT
(SAVANNAH, GA) All 124 of Enmarket's convenience stores across Georgia and the Carolinas will join the fight against blood cancers in August, marking the seventh consecutive year the stores have helped raise money during the Leukemia and Lymphoma Society's Light the Night campaign. The stores' month-long campaign will involve selling Light the Night paper icons for $1 each to support the non-profit's mission to cure blood cancer and to help patients and their families. For more information, please visit https://www.savannahbusinessjournal.com/news-categories/68-state-regional-news/9355-july-31-enmarket-to-raise-funds-throughout-august-for-lls%E2%80%99s-light-the-night.html 
MATTHEW REARDON EARLY LEARNING ACADEMY OPENS IN SAVANNAH
(SAVANNAH, GA) The Matthew Reardon Early Learning Academy opened on August 14, 2019 at 11500 Middleground Road, Savannah GA, 31419. The Early Learning Academy (ELA) is a place for all children to learn through teacher-guided intentional play, meaningful interactions, and inquisitive exploration. ELA's goal is to incorporate all children in safe, creative, language-enriched classrooms where learning becomes a fun daily experience. The program is designed to foster all educational and emotional developmental areas for toddlers (18 months) to pre-kindergarten (48-60 months).For more information please visit https://www.savannahtribune.com/articles/matthew-reardon-early-learning-academy-opening-in-savannah/ 
EFFINGHAM CHAMBER OF COMMERCE SEEKS CEO
(EFFINGHAM CO, GA) The Effingham Chamber of Commerce is seeking a Chief Executive officer. The CEO provides overall supervision and direction for all activities related to administration, programs, finances and strategic plan of the Chamber. The CEO promotes economic growth and health in the Effingham County business community, in alignment with the Chamber's mission statement. Other key duties include membership cultivation, fundraising, marketing, and community outreach. The position reports directly to the Chamber Board of Directors. Salary range of $60,000-$70,000 with bonus opportunities, health insurance, retirement benefits, paid holidays, vacation/sick/personal days. All inquiries and resumes should be received by August 30th. Email your resume to: EffinghamChamberCEO@gmail.com
DOWN SYNDROME EARLY INTERVENTION SERVICES
(LOWCOUNTRY DOWN SYNDROME SOCIETY) The Individuals with Disabilities Education Act (IDEA) requires that early intervention services are readily available to babies and toddlers with Down syndrome. Early intervention addresses the areas most challenging to each child and offers language services, family counseling and training, physical and occupational therapy and audiology services to name a few. Follow the link to learn more about early intervention: http://www.parentcenterhub.org/ei-overview/ For more information on our local Lowcountry Down Syndrome Society visit https://ldssga.org
DENTAL EMERGENCIES
(SAVANNAH, GA) Whenever you have a dental emergency, visit your dentist or an emergency room as soon as possible. For more information on emergency dental services, visit http://www.sandflyfamilydental.com/dental-emergency/ or call (912) 387-2302 if you are having an emergency. 
LATIN PARTY SEPTEMBER 28
(SAVANNAH, GA) The awaited Latin party is coming soon! Celebrating its 14th year, La Fiesta Latina will take place on River Street (Rousakis Plaza) on September 28th from 12:00 PM to 8:00 PM. This is a free event open to the Savannah community and surrounding cities. Please email lasosavannah1@gmail.com or call Gustavo Gonzalez at 912.428.6831 for more details. This event is sponsored by Latin American Services Organization (LASO). You can also visit: https://www.facebook.com/events/2110324139083824/Â 
MARJORIE YOUNG TO PRESENT AT 2019 THRIVE LOWCOUNTRY WOMEN'S CONFERENCE
(HILTON HEAD, SC) Marjorie Young, an award-winning public relations consultant and founder of Carriage Trade Public Relations® Inc., will share five proven strategies for businesses to increase visibility and create positive buzz in the community during the third annual THRIVE Lowcountry Women's Conference to be held on September 26 on Hilton Head Island, S.C. The premier women's gathering will focus on enhancing and empowering personal and professional growth. Thought-provoking speakers will network with more than 200 local and visiting women, and special in-depth, skill-based learning workshops will be offered.To register or learn more, please visit https://www.hiltonheadchamber.org/thrive-2019/
MEET MAC
(SAVANNAH, GA) Mac is one handsome fellow! This young man will steal your heart with his zest for life! He is full of puppy love and puppy play, but will also crash hard on the couch (or in the car) with you.  He's a total cuddle bug unless there's a tennis ball around – they are his absolute favorite things in the world! He also likes squeaky toys and is an expert at getting the squeaker out with minimal fluff-shed!  Mac enjoys time with people friends as well as canine friends, and can't wait to find his forever home.  To adopt Mac or view other animals available for adoption, visit http://coastalpetrescue.org/adopt/view/2019-d-051-mac/