Savannah's
COMMUNiTY HEADLiNES
The Local Newswire
THE DIFFERENT FACETS OF THE DEWITT TILTON GROUP
(SAVANNAH CEO) Have you heard of the DeWitt Tilton Group? Even if you have, you may not know the full variety of the services they offer. Chris Tilton, co-principal of the DeWitt Tilton Group discusses the different facets of the company in this Savannah CEO video interview: http://savannahceo.com/video/2019/07/chris-tilton-dewitt-tilton-group-different-facets-their-services/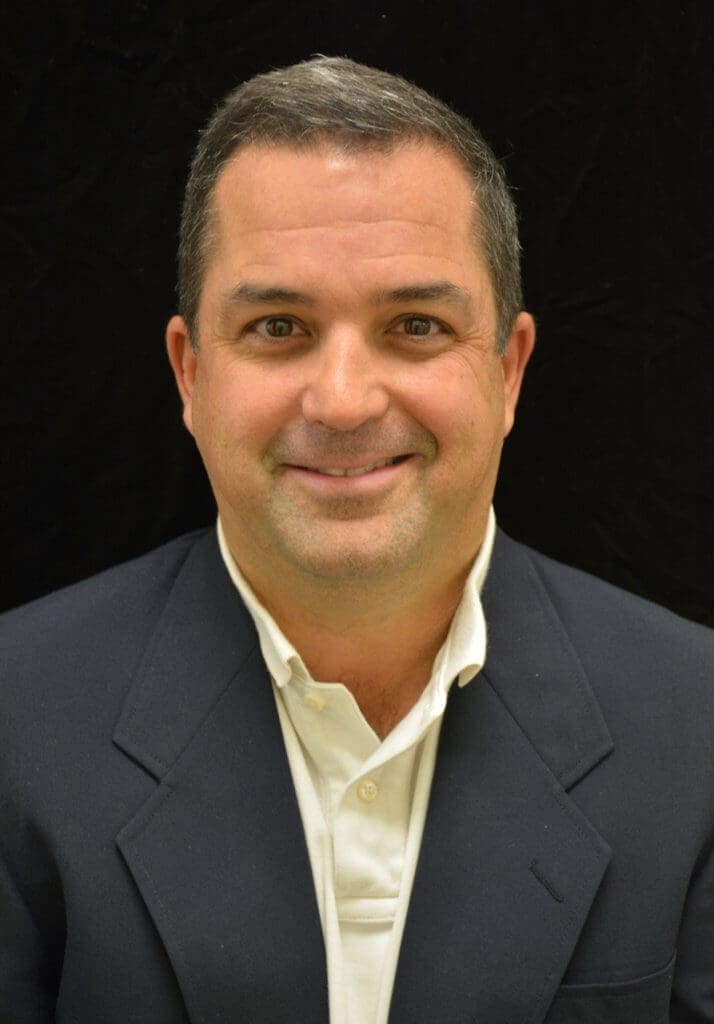 CANCER PATIENTS PRESENTED BLANKETS AND CRAFT KITS
(HILTON HEAD ISLAND, SC) Peacock Subaru again partnered with Subaru of America and The Leukemia & Lymphoma Society (LLS) to support cancer patients through the donation of blankets and craft kits at two Lowcountry cancer centers. Blanket donations were given to adult cancer patients to keep warm during their chemotherapy treatments, and craft kits were delivered to children. Visitors to the Peacock Subaru dealership were given an opportunity to write a message of hope and encouragement to patients. The blankets and messages were delivered to Radiation Oncology and South Carolina Cancer Specialists. For the full story, please visit https://www.wtoc.com/2019/07/09/national-auto-dealer-holds-donation-drive-cancer-patients/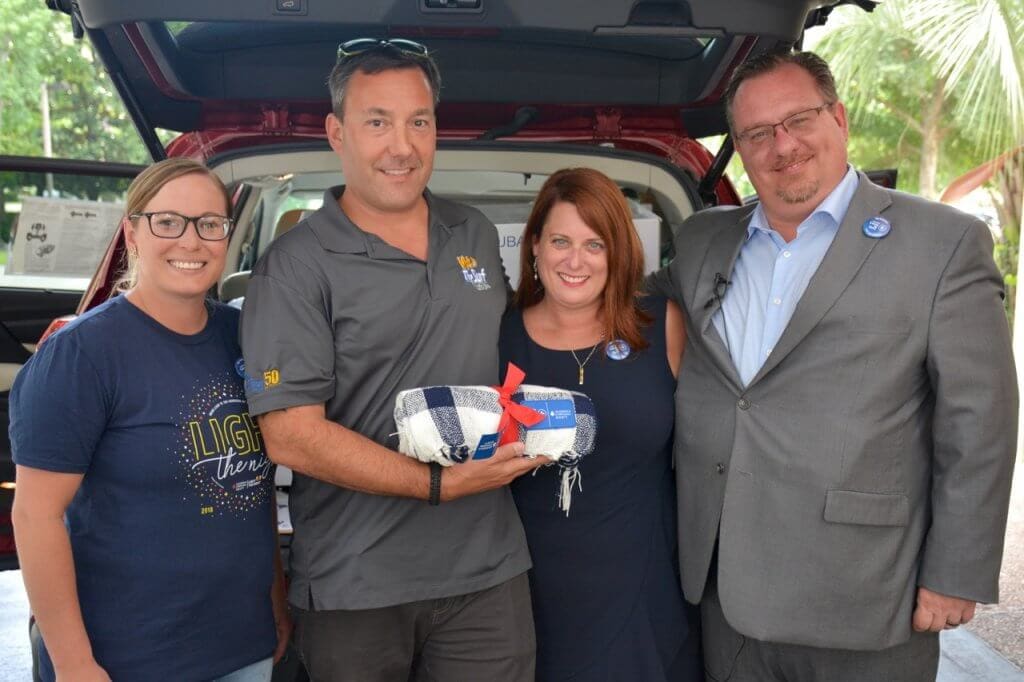 SAVANNAH FILM ALLIANCE HONORS GALA ANNOUNCED
(SAVANNAH, GA) Savannah's calendar of social events gets a glamorous new entry this year with the launch of the Savannah Film Alliance Honors Gala. The Gala will recognize and honor several key professionals for their invaluable contributions to the local film and television industry. The theme of the event will be "Old Hollywood" and will be held Saturday, September 28, at the new event venue, Victory North, located at 2603 Whitaker Street. This event is open to the public, and tickets are now on sale. Sponsorship opportunities, including the title sponsorship, are available at several levels. For more information on tickets and sponsorships, visit www.SavannahFilmAlliance.org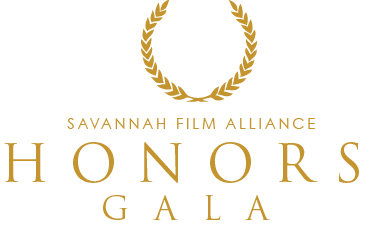 THE STORY OF AN UNEXPECTED SALE
(SAVANNAH, GA) Dean Burnette, managing broker at Best Business Brokers (B3) of Savannah, discusses the story of an unexpected business sale in this YouTube video: 
PARK PLACE OUTREACH STRENGTHENS TEENS AND THEIR FUTURES
(SAVANNAH MORNING NEWS) Park Place Outreach Youth Emergency Services is working hard to change the futures for Savannah youth who find themselves in need of Park Place's help. Reaching beyond the needs of only the teens, Park Place's FAM program, started in October, offers additional services to help families stay together in times of need. To read the full story, please visit https://www.dosavannah.com/entertainmentlife/20190713/new-outreach-at-park-place-strengthens-teens-their-futures 
CHRIS TILTON TO SPEAK AT SAVANNAH AREA CHAMBER OF COMMERCE LUNCHEON – AUGUST 6
(SAVANNAH, GA) Chris Tilton, co-principal of the DeWitt Tilton Group will present "Metal Buildings: Modern Marvels? Businesses Turning to Budget-Friendly Options for State-of-the-Art Appearances" to the Savannah Area Chamber of Commerce on Tuesday, August 6. Tilton will share industry insights into the changes with commercial buildings and will answer any questions business owners may have about the modern manufacturing processes that are available today. For more information on the DeWitt Tilton Group, please visit https://www.dewitttiltongroup.com/ 
ATTENTION SAVANNAH BUSINESSES
(SAVANNAH, GA) Have an idea for a unique, exciting new product or service? Consider entering Savannah SCORE's "BizPitch Savannah™ 2019" entrepreneurial competition. A kinder, gentler version of the infamous "Shark Tank," aspiring Savannah area entrepreneurs will be able to pitch their new business ideas to a panel of judges for the chance to win over $10,000 in cash and professional business services to help launch their new business. Applications will be accepted through midnight, July 29. For more information, please visit http://bizpitchsavannah.com 
SAVANNAH JOURNALISTS LEAVE LASTING LEGACY
(SAVANNAH, GA) Do you know about the Savannah Morning News' extensive and unique history? Read all about it here: https://www.savannahnow.com/opinion/20190711/editorial-savannah-journalists-leave-lasting-legacy 
JULY OPEN FOR BUSINESS® ANNOUNCED
(OPEN FOR BUSINESS®) The July session of our monthly Open for Business® will be held on Wednesday, July 31, via Facebook live. This month's topic? 6 ways to up your storytelling game. Join the conversation at noon on the 31st and find more information here: https://www.facebook.com/events/346955512641096/ 
BUSINESS ON THE MOVE – AUGUST 20
(SAVANNAH, GA) Join the Savannah Area Chamber of Commerce at Business on the Move on Tuesday, August 20, at Pin Point Heritage Museum. This networking event will be held from 5:30 – 7:30 p.m. For more information, please visit http://savannah.simpleviewcrm.com/webapi/rsvp/v2/?action=details&eventid=169 
SOCIAL MEDIA CHANGING PERCEPTION ON PLASTIC SURGERY
(PINNACLE PLASTIC SURGERY) Thanks to Snapchat and Instagram "pretty" filters, it's easy to imagine what you would look like with larger eyes, a flatter nose, and fuller lips. A new study from Johns Hopkins researchers in the Journal of the American Medical Association (JAMA) finds that social media might not just be distorting how we want to look in the digital realm. It could also be related to how we feel about plastic surgery. Read the study here: LINK. 
BECOME A WOMENHEART CHAMPION
(SAVANNAH, GA) WomenHeart of Savannah is recruiting women heart patients who are interested in becoming a WomenHeart Champion through training at the WomenHeart Science & Leadership Symposium October 11-13 at the Mayo Clinic in Rochester, Minnesota. All lodging, meals and materials are covered by WomenHeart. Travel scholarships are also available. Join Savannah WomenHeart Champions Nichelle Hoskins, Edna Jackson, Lizann Roberts, and Murem Sharpe to serve as a Support Network Coordinator or Community Educator. We reach out to women heart patients and women at risk in Southeast Georgia at our support group meetings, health fairs, and community and employer meetings. To learn more call 912-388-1836 or email womenheartsavannah@gmail.com. WomenHeart is the leading national coalition for women's heart health. Visit www.womenheart.org 
LSEGA CALL FOR 2020 NOMINATIONS
(SOUTHEAST GA) Leadership Southeast Georgia, a leadership development program for professionals in a 10-county region, is calling for nominations for its 2020 course. The program fosters relationships among leaders in the region and offers professional development related to critical leadership skills and issues such as conflict resolution, self-awareness, communication and strategic thinking. Applicants may self-nominate or be nominated by Leadership Southeast Georgia alumni, their employers or community leaders. Residents of Bryan, Bulloch, Camden, Chatham, Effingham, Glynn, Liberty, Long, McIntosh and Screven counties are eligible. Nominations should be submitted on the Leadership Southeast Georgia website, http://www.lsega.com/nominate/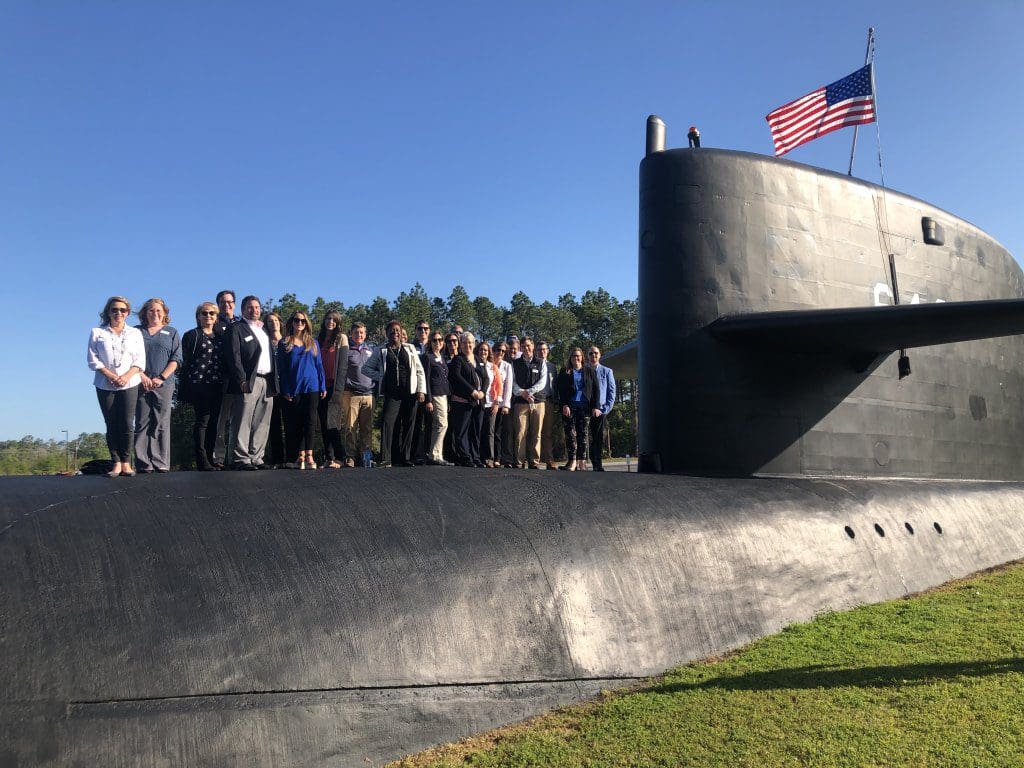 ENMARKET DIRECTOR APPOINTED TO LLS GEORGIA BOARD OF TRUSTEES
(SAVANNAH, GA) The Leukemia & Lymphoma Society (LLS) Georgia Chapter is pleased to announce the appointment of Sean Fatzinger of Enmarket, to its Board of Trustees. Fatzinger joins a group of 18 fellow Trustees to provide strategic guidance, financial oversight, and fundraising assistance for LLS. Please visit www.lls.org/ga for more information. For information on Enmarket, visit http://enmarket.com/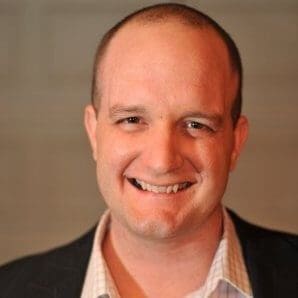 LEADERSHIP SAVANNAH GRADUATES 40
(SAVANNAH, GA) Congratulations to the Leadership Savannah Class of 2018-2019! Find out who the recent graduates are here:  https://www.savannahbusinessjournal.com/news-categories/people-in-the-news/9310-july-10-leadership-savannah-class-of-2018-2019-graduates-40.html 
5 STARTUPS THAT ARE CHANGING THE WAY WE TRAVEL: PITCH ON A PLANE
(OPEN FOR BUSINESS) With smartphones at our fingertips and WiFi in the sky, traveling has never been easier. But that doesn't mean there isn't room for improvement. British Airways and Founders Forum have partnered up to host Pitch on a Plane, a competition for start-ups that are building innovative technology solutions or services which have the potential to transform customers' travel experiences. These five semifinalists will pitch to judges in real time as they fly from San Francisco to London for the finals – utilizing the on-board WiFi: https://mashable.com/ad/article/pitch-on-a-plane/
GOLFING FOR HOSPICE SAVANNAH 
(SAVANNAH, GA) The Robbie Smith Golf Outing is at the Club at Savannah Harbor on Saturday, August 10, and the Hospice Savannah Golf Tournament presented by USI Insurance Services will be at the Landings Club's Plantation course on Friday, September 6. Full sponsorship and registration information HERE
SECOND LECTURE OF 2019 ENMARKET ENCOURAGE HEALTH SERIES FOCUSES ON FOOD INSECURITY
(SAVANNAH, GA) Food insecurity issues in Savannah was the focus of the second presentation of the 2019 Enmarket Encourage Health Series. The presenter was Desirae Suggs, a former Peace Corps volunteer in Costa Rica who is studying to become a registered dietitian. She is a certified personal trainer who has an interest in nutrition and fitness following weight problems she faced earlier in her life. To watch the full lecture, please visit 
NO BUSINESS LIKE SHOW BUSINESS
(SAVANNAH, GA) Individuals and companies (domestic and international) in all areas of the entertainment industry, including producers, production companies, directors, talent, writers, photographers, commercial artists and other creative professionals need to understand their legal weaknesses and how to protect them. For more information, visit www.thebowenlawgroup.com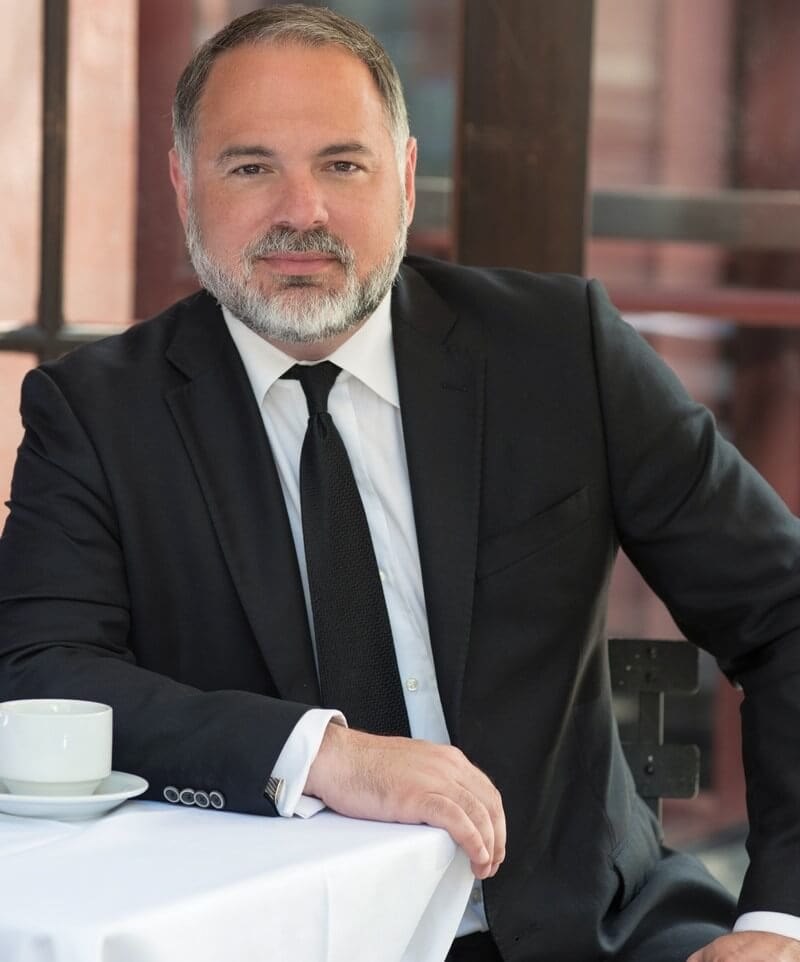 SPEAKER SELECTED FROM ST. ANDREW'S
(SAVANNAH, GA) Grace Sotomayor-Mantri, St. Andrew's School Spanish teacher, was selected to present at the 2019 TEDx Savannah conference this summer. She shared her thoughts on the theme of Southern Momentum. View her presentation at 
METAL BUILDINGS: MODERN MARVELS?
(DEWITT TILTON GROUP) Time was, when you heard the words "metal building," your lip might well curl a bit. The best that could be said was that they were utilitarian. Now, metal buildings have become a trend, driven by innovation that drove up demand. Today, a metal building may be the proper option for your new build. Learn more at http://www.ccr-mag.com/metal-buildings-modern-marvels/
HOW MUCH IS TOO MUCH?
(BEST BUSINESS BROKERS) Setting the right price when selling a business is one of the most important decisions a business owner may face. Setting an unrealistic price tag may lead to a dead-end street. For more information, visit www.b3brokers.com
REACH CUSTOMERS ONLINE WITH GOOGLE
(SAVANNAH, GA) The UGA Small Business Development Center in Savannah and the UGA SBDC at Georgia Southern University, present a workshop entitled "Reach Customers Online with Google" on three different dates at three different locations.  July 9th in Statesboro, July 16th in Pooler and July 23rd in Vidalia.  All sessions from 9:00 a.m. to 11 a.m. Find out what Google knows about your business and get your Google Business Page verified during the session.  For more information, visit https://www.georgiasbdc.org/reach-customers-online-with-google/
TEENS: THE HIDDEN HOMELESS
(SAVANNAH, GA) Homeless youth, students at every school in the district from the islands to Bloomingdale, are often referred to as the hidden homeless, doubling up or sleeping in cars or motels. They may not identify as homeless, but they have no permanent place to call home. Recently, Julie Wade, Executive Director of Park Place Outreach Youth Emergency Services and representative of District One on the Savannah Chatham County Board of Education, wrote a column for the Savannah Morning News about this issue. Read it here: LINK
LDSS HOSTS CAMP BUDDY 2019 IN CHATHAM  
(CHATHAM COUNTY) The Lowcountry Down Syndrome Society (LDSS) is in the midst of its eleventh annual Camp Buddy summer camp in Chatham County. Camp Buddy offers programs to prepare children for the upcoming school year with the goal of promoting information retention from the previous year. Special education teachers along with occupational, physical and speech therapists have worked to design a customized curriculum for the program. For more information about LDSS, visit http://www.ldssga.org/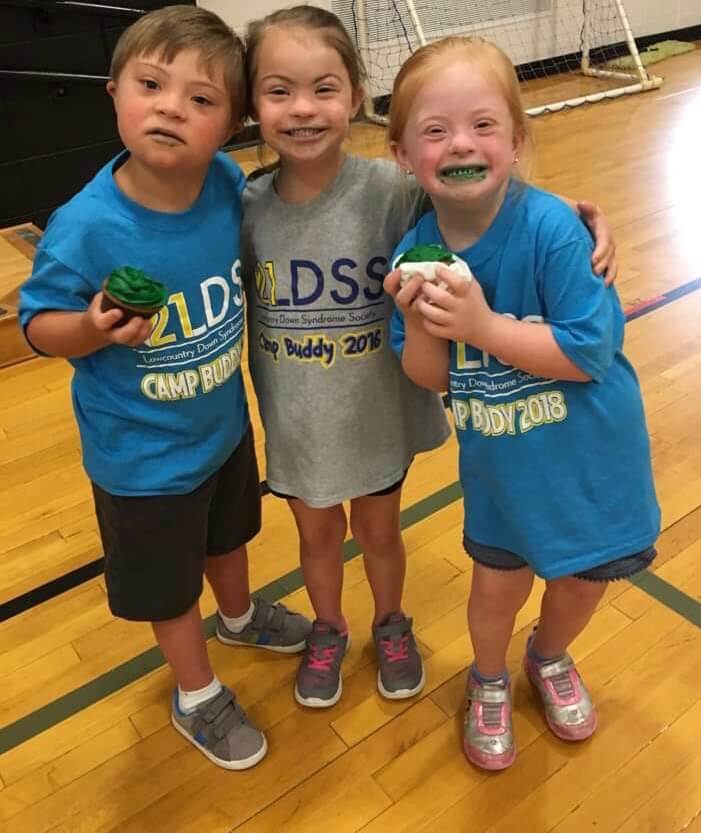 CHANGES COMING TO GOOGLE'S NATURAL DISASTER ALERTS
(OPEN FOR BUSINESS) Google's SOS alerts are a handy tool to keep people informed in times of crisis, and now they'll come with even more detail. In the next few weeks, Google will begin to present more visual information for natural disasters, plus introduce a new navigation warning system. For hurricanes, Google Maps will display a forecast cone which will show the hurricane's projected trajectory, with information on the times it's expected to hit certain areas. If you're near the hurricane, a crisis notification card will alert you of the information in the days leading up to it. Learn more here: https://mashable.com/article/google-sos-alerts-visual/
COMMERCIAL SPACE AVAILABLE FOR RENT IN POOLER
(POOLER, GA) Looking for a new space to house your company or part of your services? 4,500 square feet of commercial space is available for rent in Pooler. Built in 2008, the space includes a fully conditioned warehouse, a new, build-out-of office, two drive-in doors, and a lighted, secure flex space. For more information, please visit https://www.loopnet.com/Listing/1018-Highway-80-W-Pooler-GA/15197015/
LOWCOUNTRY LADIES LUNCHEON TO BE HELD AUGUST 9
(BLUFFTON, SC) Laurie Brown, founder and owner of Aunt Laurie's, announced the next Lowcountry Ladies Luncheon will once again be held in Bluffton at Venue 1223 on August 9. The event is intended to help support local women owned businesses and to help women network in effort to grow personally and professionally. The event will also offer vendors for selling products and services.Attendees will enjoy a delicious lunch at noon with ample time for networking and meeting new friends. Local women business owners will have vendor displays and guests will have time for shopping before and after lunch. Bringing business cards for networking and prize drawings is highly recommended.Registration is now open, and seating is limited. Tickets are $30 each and can be purchased online at https://g.co/kgs/bPu1ZS
UNITED WAY OF THE COASTAL EMPIRE ORGANIZES ANNUAL SCHOOL SUPPLY DRIVE
(RICHMOND HILL, GA) The United Way of the Coastal Empire Bryan County office is organizing its annual school supply drive. Donated school supplies will be distributed to low-income students to make sure that they come prepared and ready for success on the first day of school. For more information, please visit http://www.uwce.org
MEET MINETTE
(SAVANNAH, GA) Coastal Pet Rescue introduces Minette! Minette is a 3-year-old female Jack Russell mix. MInette is such a snuggle bug and loves leaning in for a hug or butt rub. She also has the cutest little mohawk. She loves to hunt bugs and will ensure your home is bug-free! For more information on Minette or any of Coastal Pet Rescue's other cats and dogs for adoption, please visit  http://coastalpetrescue.org/adopt/view/2019-d-025-minette/