Savannah's
COMMUNITY HEADLINES
The Local Newswire
---
CENTER PARC CREDIT UNION TO OPEN THREE SAVANNAH AREA LOCATIONS
(SAVANNAH, GA) Center Parc Credit Union is expanding to the Savannah area. A division of APCU, the oldest credit union in the State of Georgia, Center Parc plans to open two Chatham County locations in September at the Pooler Walmart, 160 Pooler Parkway, and the Savannah Walmart, 6000 Ogeechee Road. Center Parc is also planning to open a free-standing flagship branch in the spring of 2021. For more information: www.centerparc.org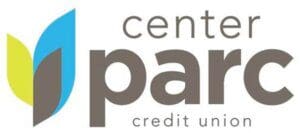 ---
SBDC
(SAVANNAH, GA) Free business webinar
---
CENTER PARC CREDIT UNION HELPS KICK OFF BACK TO SCHOOL GIVEAWAY
(CHATHAM COUNTY, GA) The 12th Annual READY! SET! GO! Back to School GIVEAWAY is scheduled for Saturday, August 8, 2020. This year's drive-thru event to provide school supplies to 5,000 area students in need and will be held from 9:00 AM – 11:00 AM at Garden City Recreation Center, 160 Priscilla Thomas Way. If you can donate school supplies for this event please visit: http://rsgbacktoschool.org/. This event is sponsored by WSAV and Center Parc Credit Union.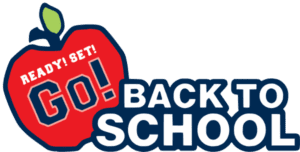 ---
LEUKEMIA & LYMPHOMA SOCIETY'S PEOPLE OF THE YEAR
(SAVANNAH, GA) The winners of the Leukemia & Lymphoma Society's Man, Woman & Students of the Year campaigns were announced on Saturday, June 13 at virtual grand finale celebrations. Cathleen Barela of Keller Williams Realty was named Woman of the Year, raising $61,435. Jeff Maine of Proudly was named Man of the Year, raising $38,713. Cancer Crushers, led by E.B. Threlkeld, Caroline Ambos and Mattie Lynch, earned the title of Students of the Year by raising $65,213. For more information, contact jennie.brewster@lls.org
---
ROYCE CENTER RECEIVES GRANT
(SAVANNAH, GA) Chatham Academy at Royce received a $1,000 grant from the Matthews Children's Foundation through their friends at Fox & Weeks Funeral Directors.
https://www.roycelearningcenter.org/Chatham-Academy
---
ROTARY CLUB OF SAVANNAH ANNOUNCES NEW PRESIDENT-ELECT
(SAVANNAH, GA) Ted J. Kleisner, retired CEO and active community leader, has been elected 2020-21 president of the Rotary Club of Savannah. On June 29, the Rotary gavel will be passed on to Kleisner from outgoing president, Ellen B. Bolch, President and CEO of THA Group. For more information, visit www.savrotary.org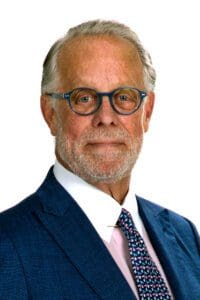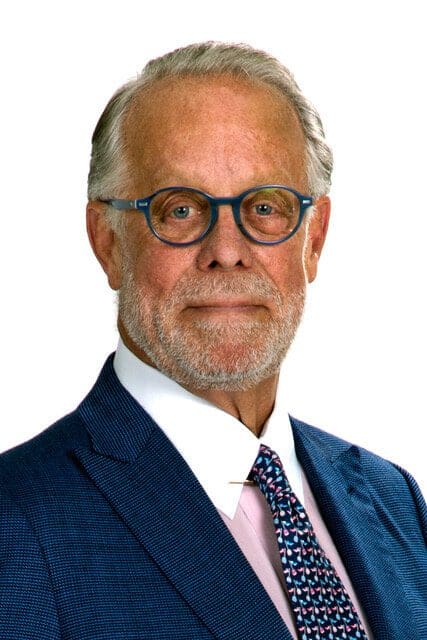 ---
FARM TRUCK 912
(SAVANNAH, GA) Farm Truck 912 is a mobile farmers' market is delivering local seasonal fruits and vegetables to Savannah neighborhoods throughout the week, even during the COVID pandemic. All of the fruits, vegetables, and agricultural products are sourced directly from the Saturday market vendors. Farm Truck 912 accepts credit, debit, and cash as forms of payment. In addition, the farm truck also accepts and doubles SNAP/EBT benefits. This program is supported by the YMCA of Coastal Georgia and Healthy Savannah through grant funding awarded through the Center for Disease Control's REACH program to provide close the gap in health disparities among priority populations in Savannah and Chatham County. https://forsythfarmersmarket.com/farmtruck912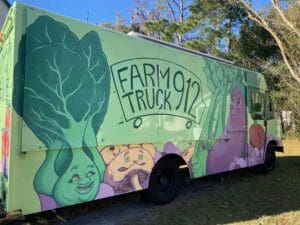 ---
MIA MANCE'S TRENDING TOPICS PODCAST
(WXYY G100-1) Keeping Savannah Healthy with Paula Kreissler of REACH and Healthy Savannah
https://g100savannah.com/podcast/view/mias-trending-topics/keeping-savannah-with-healthy-savannahs-paula-kreissler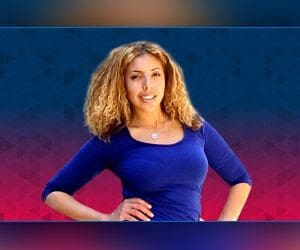 ---
HOW TO EASILY CREATE ATTRACTIVE INSTAGRAM STORIES
(SOCIAL MEDIA EXAMINER) Are you tired of Instagram Stories that all look alike? Wondering how to create visually attractive stories without using third-party tools?
---
SHOP AROUND FOR BETTER INTEREST RATES
(MONEY.COM) For years, online banks have boasted about their high-interest rates, which they're able to offer by sidestepping many of the overhead costs associated with brick-and-mortar locations. But those rates are shrinking fast. Experts suggest shopping around to see if a competitor offers a better APY and that means checking into community banks and credit unions for savings accounts offering higher yields.
https://money.com/high-yield-savings-accounts-rates-increase/
---
CHOCOLATE NEEDS A HOME
(COASTAL PET RESCUE) Chocolate is a female American Staffordshire Terrier mix in need of a place to call home. If you are interested in adopting Ms. Chocolate, please visit http://coastalpetrescue.org/adopt/view/2020-d-157-chocolate/.
---
FIVE PR TRENDS THAT WILL MAKE AN IMPACT IN 2020 AND BEYOND
(FORBES.COM) The COVID-19 pandemic threw a wrench into the best-laid PR plans. While masks and lines outside store entrances will hopefully become relics of the past, some of the trends catching steam this year will continue for years to come, and companies relying on traditional PR tactics will need to sit up and take notice or risk falling behind.
https://www.forbes.com/sites/johnhall/2020/06/07/5-pr-trends-that-will-make-an-impact-in-2020-and-beyond/#2dab48ed2c02
---
LOCAL NEWSWIRE SIGN UP
(SAVANNAH, GA) To receive SAVANNAH COMMUNITY HEADLINES™ each Monday morning, please sign up here for free: SIGN UP HERE
---
SAVANNAH COMMUNITY HEADLINES *LIVE* THIS MORNING AT 9AM
(SAVANNAH, GA) Join us for an online, interactive conversation about Savannah each Monday morning at 9:00am on Facebook. Join on this link: https://www.facebook.com/CarriageTradePublicRelations/videos/551917438815949/