Savannah's
COMMUNiTY HEADLiNES
The Local Newswire
---
BEAUFORT DERMATOLOGY TO HOST RIBBON CUTTING THIS THURSDAY
(BEAUFORT, SC) Beaufort Dermatology, a unit of Pinnacle Medical Group, will host a ribbon-cutting ceremony to celebrate new ownership of the practice under Dr. Audrey Klenke. The ceremony will take place on Thursday, May 23, at 11:00 a.m. Beaufort Dermatology is located at 1096 Ribaut Road in Beaufort, SC. The ribbon-cutting will be an opportunity to introduce the new management and physician/owner, Dr. Klenke. For more information, please visit
http://www.beaufortdermatology.com/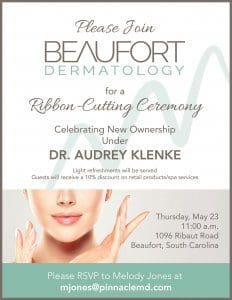 ---
HOME BUILDERS ASSOCIATION PRESENTS $5,000 DONATION TO XCEL STRATEGIES
(SAVANNAH, GA) The Home Builders Association of Greater Savannah presented a $5,000 donation to Savannah-based mentoring group Xcel in support of the 2019 Dust and Grain Woodworking Competition  held on Saturday, May 18, at Maven Makers, 415 Boundary St. Xcel is a Savannah mentoring nonprofit organization that concentrates on moving young men ages 15 to 25 into the workforce via the trades. For more information, please visit 
https://www.savannahnow.com/business/20190516/home-builders-donate-to-mentoring-group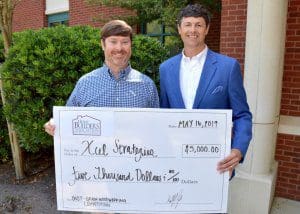 ---
CHARLES BOWEN TO SPEAK AT BUY LOCAL SAVANNAH LUNCHEON THIS THURSDAY
---
DELTA SIGMA THETA SORORITY DONATES TO PARK PLACE OUTREACH
(SAVANNAH, GA) Delta Sigma Theta Sorority has presented Park Place Outreach Youth Emergency Services with a bi-annual donation of $1,250. Since 2018, Delta Sigma Theta has partnered with Park Place Outreach to try to provide an updated and fashionable clothing closet for shelter residents.Since the clothing closet began, Delta Sigma Theta has provided Park Place Outreach with clothes along with money and gift cards that can be used to buy new clothing for kids and teenagers at the shelter. For more information on Delta Sigma Theta visit 
http://www.dstsavalum.com/ 
---
UNION MISSION'S RAISING HOPE HONORS DON AND KAYE ROBINSON KOLE
(SAVANNAH, GA) Union Mission's largest fundraiser, Raising Hope, honored Don and Kaye Robinson Kole. The Koles' involvement with Union Mission spans nearly three decades. In 2007, the Don & Kaye Kole Center was established to provide those experiencing homelessness with a place of refuge. The center (now serving as the Magdalene Project) currently provides emergency accommodations to homeless women and their children. Don Kole is the founder and chairman of Kole Management Company, a property management company overseeing numerous apartment properties in Savannah, elsewhere in Georgia and in surrounding states. For more information, please visit 
http://www.unionmission.org/2019/02/19/raising-hope-2019-legacy/Â 
---
BOYCOTTS AND GEORGIA'S HEARTBEAT BILL
(CONNECT SAVANNAH) We have all heard the news about the Heartbeat Bill. Looking for an insider's view? Bo Bowen, entertainment attorney and founder of the Savannah Film Alliance, wrote an educational piece in Connect Savannah. Check it out here: 
https://www.connectsavannah.com/savannah/boycotts-and-georgias-heartbeat-bill/Content?oid=12601666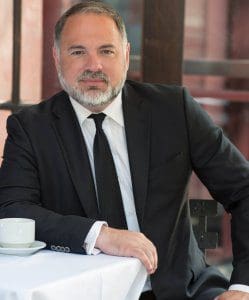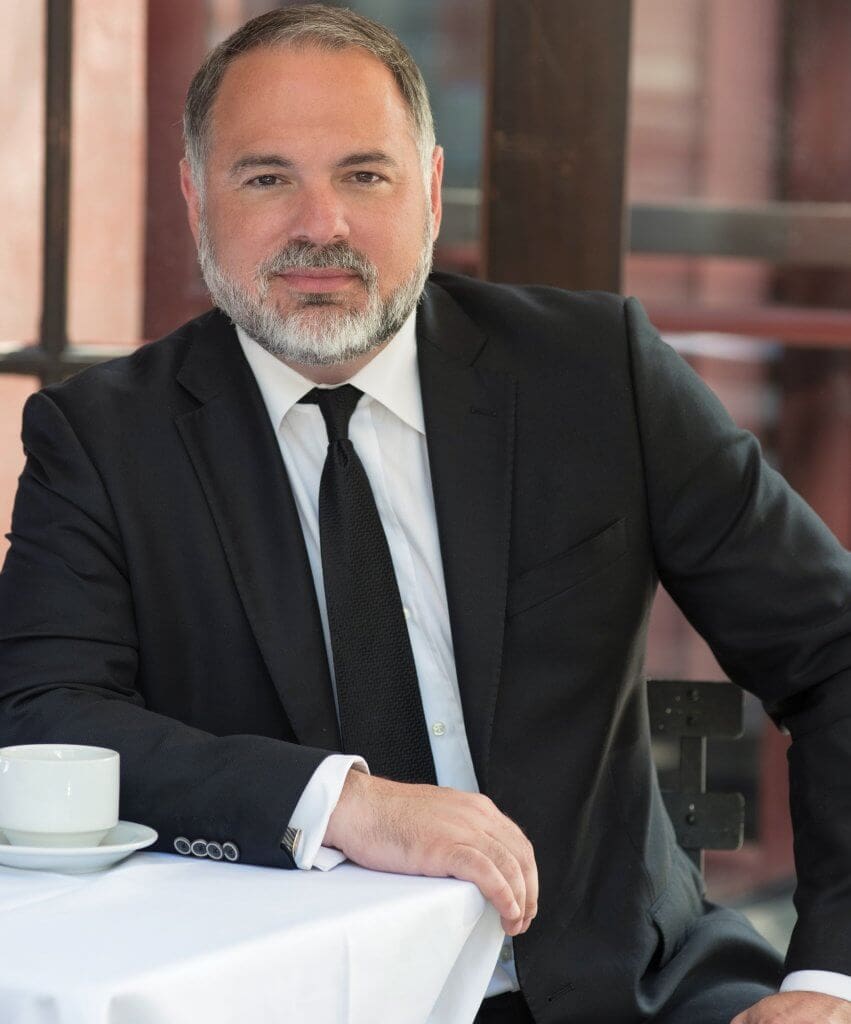 ---
SAVANNAH SCORE, IN PARTNERSHIP WITH ONDECK, PRESENTS "SIMPLE STEPS TO CHOOSING THE RIGHT FINANCING"
(SAVANNAH, GA) Helping small business owners know all of their financial options is essential to their ability to be successful. This workshop will help entrepreneurs learn how to access capital to fuel their business's growth, understand all the different financing options available and become a more educated and savvier borrower. The workshop will highlight the "Simple Steps for Choosing the Right Financing" and "The Fundability Quiz". Participants will finish the workshop knowing how likely they are to get approved for funding, how to apply for financing and what to expect after the application is submitted. This workshop will take place on Thursday, May 23, from 11:30 a.m. to 1:00 p.m. at the Savanna SCORE location, 111 E. Liberty St. The cost is $15.. For more information and registration, please go to 
https://savannah.score.org 
or email Savannah SCORE at 
scoresav70@gmail.com
---
SAVANNAH CHAMBER TO HOST BUSINESS ON THE MOVE JUNE 11
---
LUNCHEON RAISES $33,000 FOR HOSPICE SAVANNAH'S STORYKEEPING PROGRAM
(SAVANNAH, GA) During the week before Mother's Day, one hundred guests gathered at Hospice Savannah's Demere Center for Living for an elegant luncheon honoring and remembering their mothers or mother figures. Featuring guest speaker Rev. Billy Hester of Asbury UMC, the luncheon served as a fundraiser for Hospice Savannah's StoryKeeping program, started many years ago by Founding StoryKeeper Dottie Kluttz. She, and husband Jim, matched each sponsorship dollar for dollar. For more information, please visit 
www.HospiceSavannah.org 
---
BETHESDA ACADEMY HOSTS ANNUAL SCHOLARSHIP GALA FOLLOWED BY 2019 GRADUATION CEREMONY
(SAVANNAH, GA) Bethesda Academy's 2019 Scholarship Gala was held the evening of Friday, May 10, at the Plantation Club at The Landings. The Bethesda class of 2019 graduated the following day at the school gym at 10 a.m The speaker for the scholarship gala was Robert L. Brown, principal/owner of R.L. Brown and Associates, an Atlanta architectural firm. Bethesda's class of 2019 has 15 members. For more information, please visit
---
10TH ANNUAL NIGHT OF CHAMPIONS RECOGNIZES FIVE INDIVIDUALS AND THEIR EMPLOYERS
(SAVANNAH, GA) Five "Champions" and their employers were recognized at the Lowcountry Down Syndrome Society's tenth annual Night of Champions held at the Savannah Convention Center. The event recognized local businesses that hire and retain differently-abled people, including those with Down syndrome, and the contributions made by these employees who are designated as Champions. To read the full story, please visit 
https://www.wtoc.com/2019/05/10/outstanding-citizens-honored-night-champions-event/Â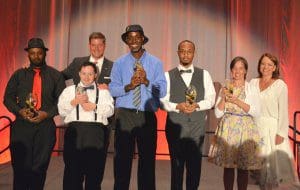 ---
ENMARKET AND HEALTHY SAVANNAH PRESENT $1,000 TO PARK PLACE OUTREACH AND HOST SERVICE DAY
(SAVANNAH, GA) Enmarket and Healthy Savannah presented $1,000 to Park Place Outreach – Youth Emergency Services as part of the 2019 Enmarket Encourage Health Series. The check presentation was followed by a service day at the Park Place Outreach house with volunteers from Enmarket. Enmarket representatives volunteered at the House in the sun garden by planting fresh herbs and cleaning up the yard and sidewalks. For more information, please visit
---
QUICKBOOKS ONLINE HOSTED BY UGA SBDC AT GSU
(SAVANNAH, GA) The UGA Small Business Development Center at Georgia Southern University, a Public Service and Outreach unit of the University of Georgia and Jerry McNair, CPA, will host QuickBooks Online Thursday, June 13th. SPACE IS LIMITED! To register and for a detailed program description, visit 
www.georgiasbdc.org/southern
 and see our available courses or call 912-651-3200 with questions.
---
KOLE MANAGEMENT COMPANY SUPPORTS OTIS ELEMENTARY THROUGH KMCARES
(SAVANNAH, GA) Kole Management Company presented Otis Elementary with Japanese Plum trees for the school's garden. Development of the garden is in progress, and it will begin being planted next year. The money that made this donation possible was raised through Kole Management's KMCares program. For more information on Kole Management Company, please visit 
http://kolemc.com/ 
---
WATCH THE LIVESTREAM FROM THE 7TH ANNUAL STATE OF SMALL BUSINESS IN CHATHAM COUNTY
(SAVANNAH, GA) Did you miss the 7th annual State of Small Business in Chatham County? You can watch a livestream from the event here: 
https://youtu.be/vDn2NiGEGJo 
---
PORSCHE OF HILTON HEAD SPONSORS "PORSCHE EVENT" IN CHARLESTON
---
D-DAY, LIBERTY DAY CELEBRATION
(SAVANNAH, GA) For the 75th anniversary of D-Day on June 6, 2019,a celebration will be held at the Savannah International Trade and Convention Center. The event start at 11:30 a.m. Bells will peal throughout Savannah at 11:14 a.m. This is to honor the the Merchant Marines who served on the Liberty Ships critical to the U.S. effort during  World War II.  We could not  have won the war without them. Dignitaries will be arriving from Canada, the UK, Poland, USA.  We'll honor anyone still alive who worked on those ships.  Eighty eight liberty ships were built in  Savannah. Tickets are $75 each and a table of 10 is $750. For more information, please call 912.964.7794 (x134) or visit 
https://allevents.in/mobile/amp-event.php?event_id=200016758347052 
---
GEORGIA POWER EV CHARGING ISLAND OPENS AT POOLER'S ENMARKET CONVENIENCE STORE
(POOLER, GA) Georgia Power hosted a ribbon cutting ceremony to celebrate the opening of a new electric vehicle (EV) charging island at Enmaket. The new EV community charging island is part of the company's development of public charging infrastructure including dozens of charging locations throughout the state. The community charging island features multiple options for EV drivers, including a DC fast charger (CHADeMo/SAE combo plugs) as well as a dual port Level 2, 208/240-volt charger. For more information on Enmarket, please visit 
https://www.savannahnow.com/news/20190515/gas-stations-start-to-eye-ev-market 
---
PARK PLACE OUTREACH BOARD MEMBER RECEIVES 2019 VICKI LOUGHERY ADVOCACY AWARD
(SAVANNAH, GA) Chris Sotus, a passionate and reliable supporter of local non-profit Park Place Outreach, is the winner of the 2019 Vicki Loughery Volunteer Advocacy Award. Vicki Loughrey Volunteer Advocacy Award which is given each year to honor Vicki Loughrey, who died in 2012. In recognition of her legacy of service, this award recognizes the contributions of an outstanding individual in our community, who embodies or demonstrates the spirit of volunteerism. Vicki Loughrey was a dedicated board member and enthusiastic volunteer for EmployAbility (previously Coastal Center for Development Services) and believed strongly in EmployAbility's mission: to prepare individuals with IDD for employment and community integration. In addition, Vicki was the driving force of EmployAbility's inaugural Golf Tournament and fundraising event in 2011. For more information, please visit 
https://www.savannahnow.com/entertainmentlife/20190508/employability-awards-2019-vicki-loughery-advocacy-award 
---
APPLICATIONS NOW OPEN FOR LEADERSHIP SAVANNAH
(SAVANNAH, GA) Applications for the 2019-2020 Leadership Savannah Class are currently being accepted for the one-year class, which will be limited to 42 people. The selections committee is seeking representation from a cross section of the community, including those active in business, education, the arts, religion, government, community-based organizations and ethnic and minority groups, and will reflect the diversity of the community. Applicants must have the full support of their organization or corporation they represent. For more information, please visit
---
FOUR ESSENTIAL ELEMENTS OF READER-GRABBING HEADLINES
---
CHRIS TILTON LAUNCHES "INSPIRE YOUR COMMUNITY" PODCAST
(SAVANNAH, GA) Chris Tilton, one of two principals at the Dewitt Tilton Group construction firm, recently launched a podcast featuring stories of inspiration, kindness and positivity, and the company will reward people who help find those stories with a $300 donation to the charity of the winning nominator's choice. The podcast can be accessed at YouTube, Apple Podcasts, Spotify, Google Play, Stitcher, and everywhere else podcasts can be found. View the first episode here:
https://www.youtube.com/watch?v=1EgdS0dh9UYÂ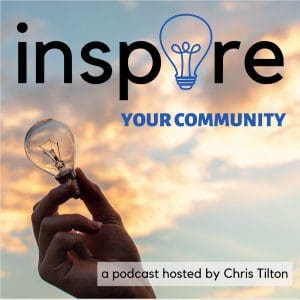 ---
GET THE MOST OF INFLUENCER MARKETING
---
PEACOCK SUBARU DONATES $4,875 TO GREATER BLUFFTON JASPER COUNTY VOLUNTEERS IN MEDICINE
(HARDEEVILLE, S.C.) Peacock Subaru has donated $4,875 to Greater Bluffton Jasper County Volunteers in Medicine as part of the annual Subaru Share the Love event. The funds were raised during November and December 2018. Each Subaru buyer could decide whether to donate a portion of the purchase price to a national charity or Peacock Subaru's hometown nonprofit, the local chapter of Volunteers In Medicine. For more information, please visit
---
SHIPS OF THE SEA MARITIME MUSEUM
(SAVANNAH, GA) Join Ships of the Sea for the 200th anniversary of the SS SAVANNAH'S historic trans-Atlantic crossing, which was the world's first oceanic voyage under steam. In recognition of this achievement, National Maritime Day (May 22) was established in 1933.  On this Maritime Day, Ships of the Sea will celebrate SAVANNAH'S 200th anniversary with a commemorative ceremony provided by the Propeller Club.  The evening will include a performance by the Parris Island Marine Corps Band and a special exhibit by artist Robert Morris.  This singular event will be located in the North Garden Assembly Room decorated in the fashion of the 1819 William Jay pavilion built in Johnson Square for President Monroe's visit to survey the steamship. For more information please visit:
---
WJCL ABC 22 PARENT HEARST TELEVISION RECEIVES NAB'S SERVICE TO AMERICA AWARD
(SAVANNAH, GA) Hearst Television, owner of WJCL ABC 22 has been honored with the National Association of Broadcasters' 2019 Service to America Award for Television, in the Ownership Group category. The NAB Leadership Foundation (NABLF), the philanthropic arm of the National Association of Broadcasters (NAB), annually presents the Celebration of Service to America Awards honoring the outstanding public service commitment of local television and radio broadcasters. For more information, please visit 
https://www.wjcl.com/ 
(SAVANNAH, GA) Hospice Savannah's board members invite the community to celebrate 40 years of "The Art of Living" at a Summer Nights Party and Art Auction featuring paintings, sculpture and jewelry from 40 of Savannah's finest artists. Proceeds from the party will benefit the healing arts of music and massage therapy that help Hospice Savannah's patients and their families live fully and comfortably through illness. This fun event will take place on Thursday, May 23, at Cha Bella, 102 E. Broad Street between 5:30 and 8:30 p.m. There will be an open bar, heavy hors d'oeuvres. Tickets are $40 and must be purchased in advance through Eventbrite. For more information, including the entire list of artists, or to buy a ticket please visit
---
RECAP VIDEO FROM ROYAL FLUSH CASINO NIGHT 
(SAVANNAH, GA) Remember Roto-Rooter Savannah's Royal Flush Casino Night? We haven't forgotten either! Check out this recap video from our favorite night of the year
HERE
(SAVANNAH, GA) The city of Savannah is in need of area business involvement to provide hands-on summer work opportunities for high school students as a part of its Summer 500 student intern program. The program begins with a week of career skills training on Monday, June 3, followed by eight weeks of employment with participating businesses. To become a Summer 500 supporter, visit 
https://www.savannahga.gov/1856/Summer-500-Businesses
 or contact Glenn Hull at 
ghull@savannahga.gov
or 912.525.3100 Ext. 8977
(SAVANNAH, GA) Coastal Pet Rescue introduces Hess! Hess is the cutest little orange and white domestic shorthair kitten. He is very affectionate but still likes to have fun. While Hess does just fine with other cats, he sure does love to be the center of attention. For more information on Hess or any of Coastal Pet Rescue's other cats and dogs for adoption, please visit 
http://coastalpetrescue.org/adopt/view/2018-c-104-hess/