Savannah's
COMMUNiTY HEADLiNES
The Local Newswire
JAGUAR LAND ROVER DEALERSHIP GRAND OPENING
(JASPER COUNTY, SC) A grand opening celebration for the renovated Jaguar Land Rover Hilton Head dealership will be held at 5:30 p.m. on Wednesday, Nov. 6. Area dignitaries and the public are invited to join Peacock Automotive and Jaguar Land Rover USA executives for the ribbon cutting and will be able to tour the new 20,000-square-foot Jaguar Land Rover dealership, which is equipped with state-of-the-art technologies such as an area designated for customizing your vehicle. The $4 million facility also features a high-end service lounge, work stations with WiFi and a gourmet coffee bar. For more information, visit https://www.jaguarhiltonhead.com or https://www.landroverhiltonhead.com, or call 843-208-1500.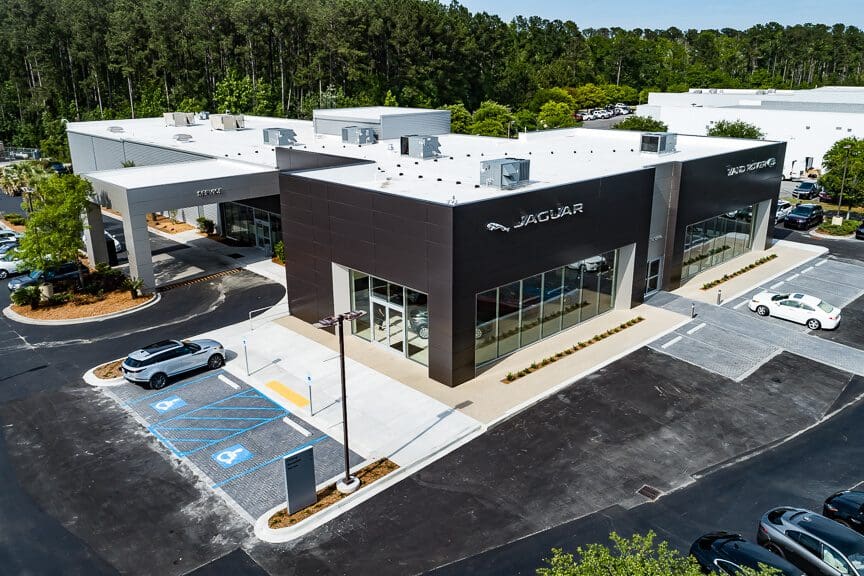 NEW ENMARKET CORPORATE HEADQUARTERS
(SAVANNAH, GA) Savannah's largest convenience store retailer has moved into its new corporate headquarters building at the corner of Chatham Parkway and Highway 17. Home to training facilities, conference rooms and sufficient office space to house every department, the 23,000-square-foot office building is the first completed phase of a larger complex that will include a modernized and expanded version of the Enmarket store formerly on the site and an adjacent 70-foot tunnel car wash. For more information visit https://www.savannahnow.com/business/20191102/new-enmarket-complex-to-serve-as-central-command-center-for-124-stores-14-quick-serve-restaurants.
"INSPIRE YOUR COMMUNITY" PODCAST
(SAVANNAH, GA, and BLUFFTON/BEAUFORT, SC) The "Inspire Your Community" podcast, launched by Chris Tilton, principal of local commercial construction firm the Dewitt Tilton Group, turned its spotlight and its $1,000 donation to The Bra Project this October in recognition of Breast Cancer Awareness Month. Watch the video below or on YouTube to learn more: https://www.youtube.com/watch?v=v3sz8UPahng.
HUNT, FISH & SHOOT PARTY
(JASPER CO., SC) The Hunt, Fish & Shoot Party, hosted by the Boys & Girls Clubs of Jasper County, will take place on November 7th at Peacock Chrysler Jeep Dodge Ram Fiat. A raffle will be held during the event with items such as hunts, fishing charters, guns, kayaks, dinners and date nights, among other gifts. All raffle ticket purchases will support the Boys & Girls Clubs' programs and services. For more information visit https://www.bgclowcountry.org/jasper-county-events.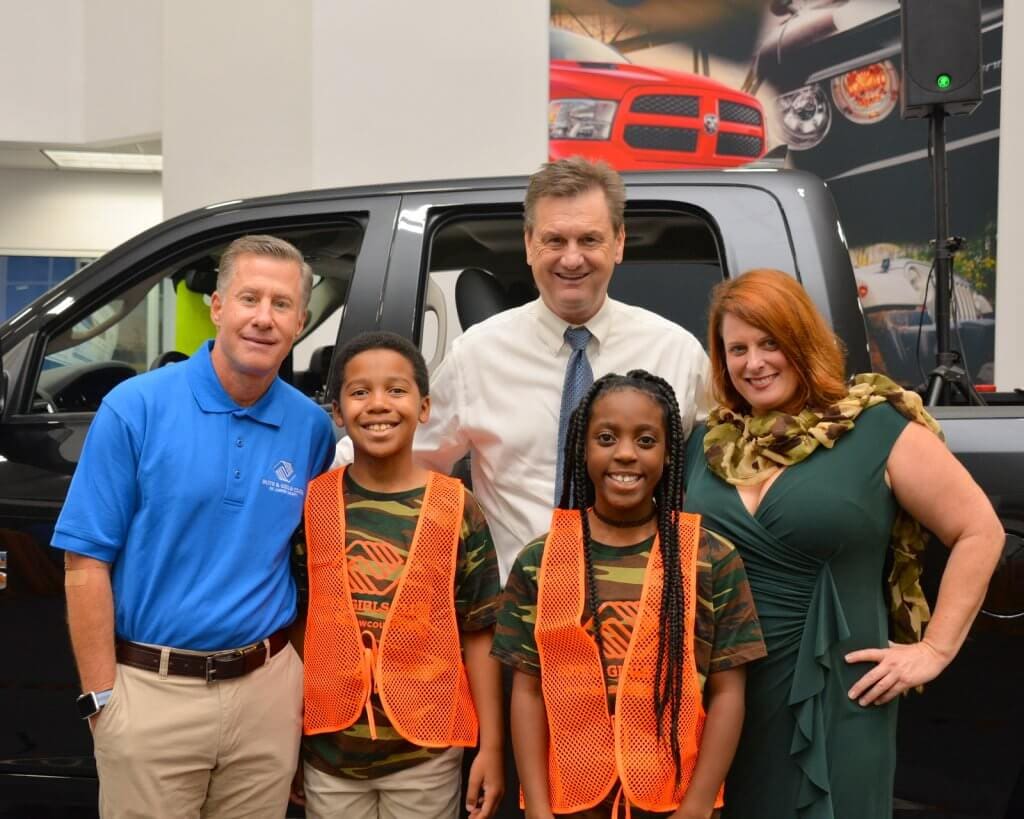 WEAR GREEN DAY
(SAVANNAH, GA) Join Park Place Outreach and Green Truck Pub as they raise awareness for National Runaway Prevention Month this November! Come out to Green Truck Pub on Tuesday, Nov. 12, from 11 a.m. – 11 p.m., wearing green for a chance to win one of two $100 gift cards. Green Truck Pub will also be matching donations given to Park Place Outreach for the day. You don't want to miss it! To learn more, visithttps://www.facebook.com/events/498041954080836/.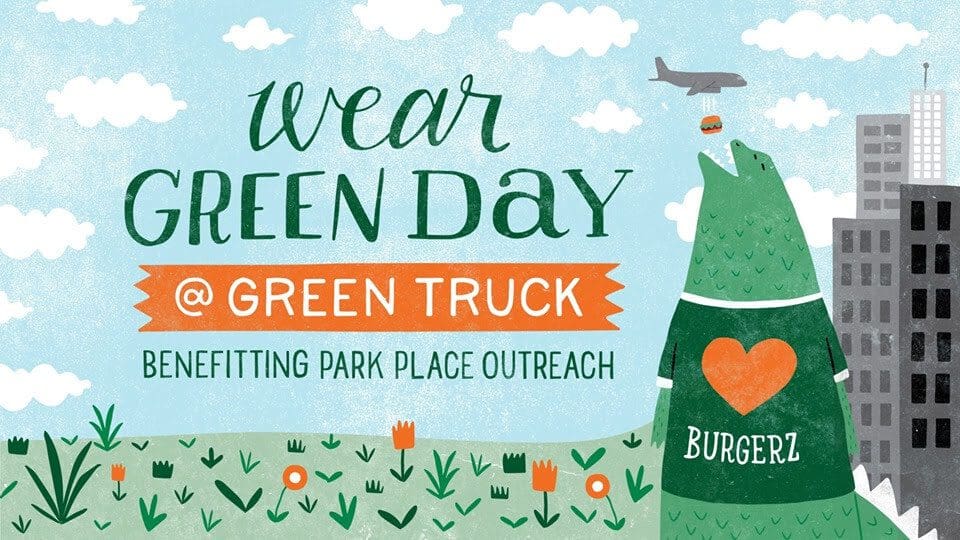 THE FIFTH ANNUAL BRA PROJECT WRAPPED UP WITH BRAS & BUBBLY EVENT
(BLUFFTON/BEAUFORT, SC) The Fifth Annual Bra Project concluded its tour of the Lowcountry with the Bras & Bubbly evening event on Oct. 24, when the winner of the student competition for best-designed bra was revealed. Bras & Bubbly also held a silent auction featuring pieces donated by local artists who have a breast cancer story to share. All proceeds from the event benefited DragonBoat Beaufort and local cancer survivors. To learn more about the event, visit https://www.wsav.com/buddy-check-3/5th-annual-bra-project-celebrates-conclusion-with-bra-bubbly-event/.
AMERICA'S SECOND HARVEST NEEDS YOUR HELP
(SAVANNAH, GA) America's Second Harvest is known for helping others in need. Now they are the ones that need help because the holidays are right around the corner and their shelves are empty. If you own a business or are a member of a religious organization that would like to help, you can hold a food drive. For more information visit https://www.wjcl.com/article/americas-second-harvest-in-dire-need-of-food/29578813.
THE DEWITT TILTON GROUP WELCOMES AARON CRADDUCK AS SUPERINTENDENT
(SAVANNAH, GA) The Dewitt Tilton Group is pleased to announce that Aaron Cradduck has joined the Savannah area commercial construction company as a superintendent. Cradduck will be responsible for ensuring quality construction practices and timely builds to meet clients' commercial construction needs. For more information, visit http://savannahceo.com/news/2019/10/lowcountry-commercial-construction-firm-dewitt-tilton-group-welcomes-new-superintendent-aaron-cradduck/.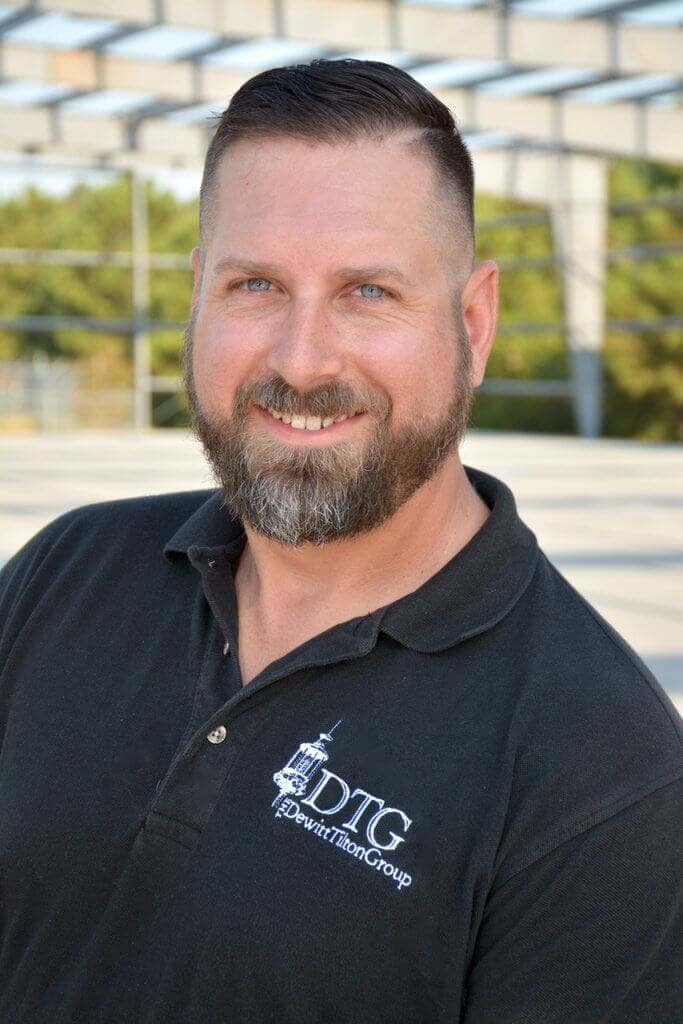 2019 ENMARKET ENCOURAGE HEALTH SERIES DAY OF SERVICE AND DONATION
(SAVANNAH, GA) During the fourth and final lecture of the 2019 Encourage Health Education Series, Enmarket and Healthy Savannah presented a $1,000 donation to the Lowcountry Down Syndrome Society (LDSS). Volunteers from Healthy Savannah and Enmarket also attended the 14th Annual LDSS Buddy Walk® in Forsyth Park to help set up, to work the festival and food stations following the walk and to clean up after the event. For more information visit http://enmarket.com/encourage-health-series/.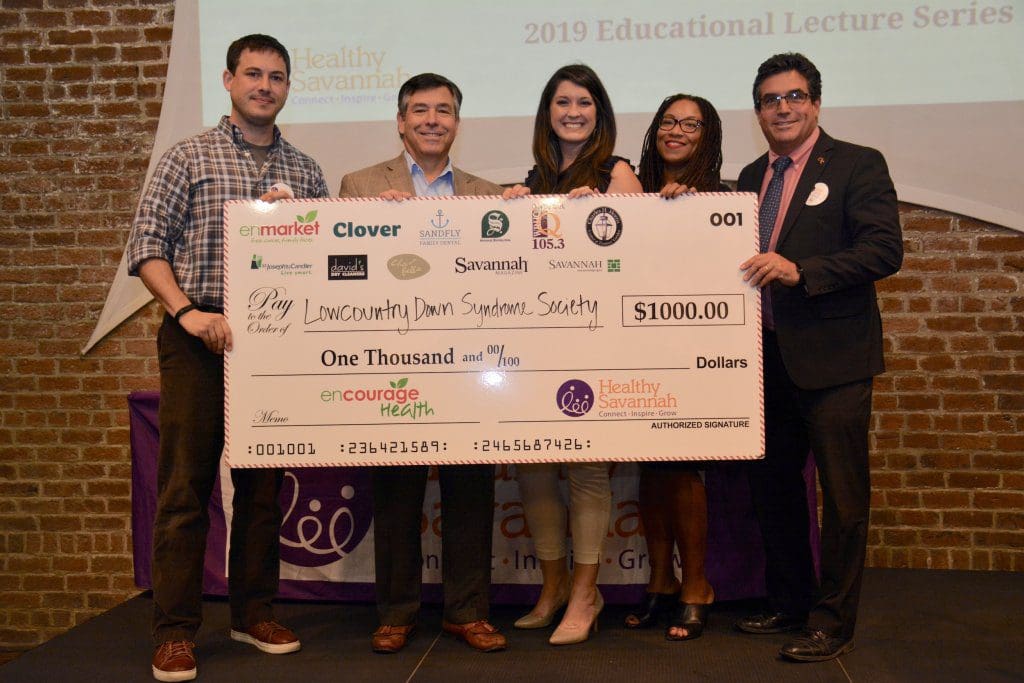 OPEN FOR BUSINESS®: HOW TO KEEP UP WITH VIDEO MARKETING 
(SAVANNAH, GA) Carriage Trade Public Relations®, Inc. held their October session of the monthly Open for Business® series. This month's topic was focused on video marketing, and how it has taken 2019 by storm. Skylar Lanier, Public Relations Specialist, hosted the conversation on Wednesday, Oct. 30. If you missed it, don't worry. You can watch the recorded session on Facebook: https://www.facebook.com/events/2597112347042933/.
UNITED WAY REACHES 48% OF GOAL AT HALFWAY POINT
(SAVANNAH, GA) United Way of the Coastal Empire's annual fundraising campaign is in full speed! Seven weeks into the 2019 campaign, the organization announced that $3,916,874 has been raised toward its $8,150,000 goal. The results were reported at the Mid-Campaign Rally held at Calhoun Square. To learn more visit http://savannahceo.com/news/2019/10/united-way-coastal-empire-reaches-48-its-overall-fundraising-goal-halfway-point/.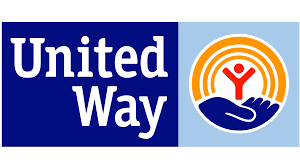 "TALK OF THE TOWN" WITH CHRIS TILTON
(WHHI) Chris Tilton sat down with Keri Dylan, host of WHHI's "Talk of the Town" to discuss the commercial construction business, his projects with the Dewitt Tilton Group and his local initiative to spread good news, the "Inspire Your Community" podcast. Watch the interview below or on YouTube at https://www.youtube.com/watch?v=9M4Oi6ktQBE&feature=youtu.be.
ENMARKET HOCKEY CLASSIC DATES ANNOUNCED
(SAVANNAH, GA) The Enmarket Hockey Classic is returning to Savannah! This annual event will take place Friday, Jan. 17, and Saturday, Jan. 18. Tickets are on sale now. For more information,
 visit http://savannahcivic.com/events/category/series/savannah-hockey-classic/.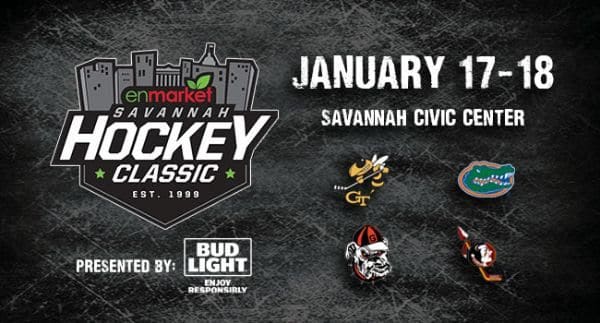 WSAV AND PEACOCK AUTOMOTIVE "PAY IT FORWARD"
(SAVANNAH, GA) WSAV and Peacock Automotive opted to "Pay It Forward" in October with a surprise donation to the Telfair Mammography Fund. To learn more, watch the video below.
BRUSHING CORRECTLY
(SAVANNAH, GA) Brushing your teeth regularly is part of good oral hygiene, but brushing too vigorously can cause more harm than good. It can wear down enamel, irritate your gums, make your teeth sensitive to cold and even cause cavities. For more information, visit http://www.sandflyfamilydental.com.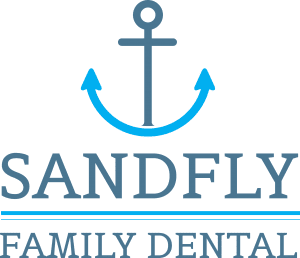 DONATIONS NEEDED FOR ALZHEIMER'S PATIENTS
(RICHMOND HILL, GA) The Bryan County Health and Rehabilitation Center are in need of donations to help their patients. They are asking for new or gently used dolls and doll clothing for doll therapy, stuffed animals, air diffusers, time period trivia books, toiletry bags, arts and craft supplies, and an indoor floor basketball hoop, among other items. If you have items you would like to give, contact Lauren or Latoya at 912-756-6131 or visit https://www.facebook.com/pages/Bryan-County-Health-and-Rehabilitation/138743449521576.
FOREIGN TRADE ZONES: SHOW ME THE MONEY
(SAVANNAH, GA) World Trade Center Savannah (WTCSav) will host "Foreign-Trade Zones: Show Me the Money," a Global Education Program, on Wednesday, Nov. 6, 1:30 – 5 p.m. at World Trade Center Savannah, 131 Hutchinson Island Road. The program is free and open to the public, but registration is required at www.wtcsavannah.org.
HOLIDAY SEASON TIPS FROM ROTO-ROOTER PLUMBERS OF SAVANNAH
(SAVANNAH, GA) Mashed potatoes are everyone's favorite side dish until the potato peels cling to the side of your drain and clog your sink. All that starch can cause a sticky situation, but don't lose your love for mashed potatoes. Call Roto-Rooter Plumbers of Savannah, and make sure to peel potatoes into a recycled grocery bag next time. Learn more about things that should never go down the drain here: https://www.bobvila.com/slideshow/10-things-never-to-put-down-your-garbage-disposal-51749#grease-down-garbage-disposal.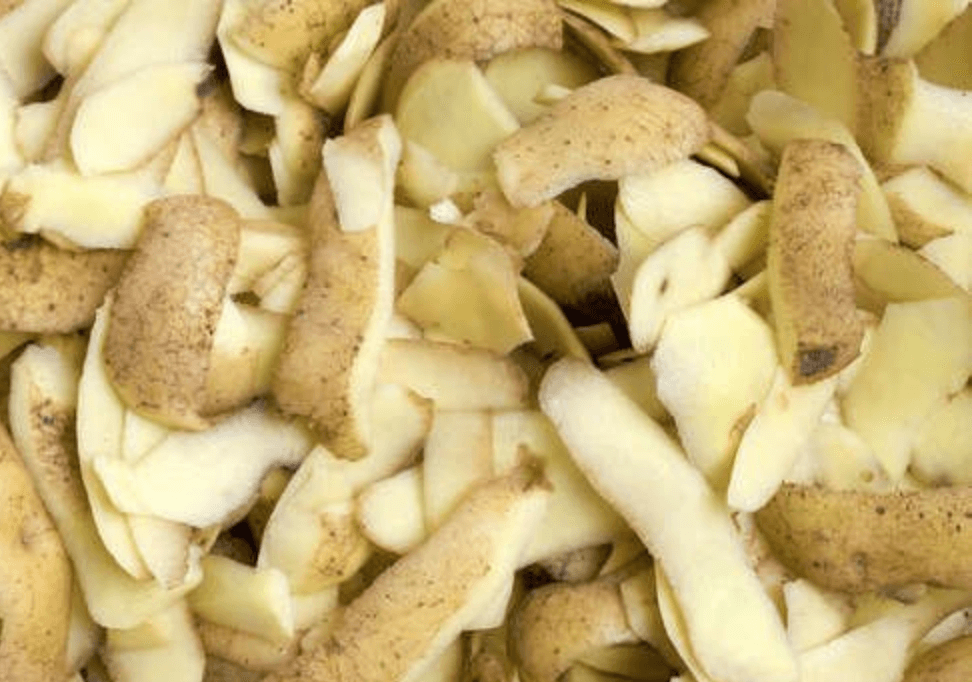 BUSINESS AND COMMERCIAL LEGAL RESOLUTIONS
(SAVANNAH, GA) The Bowen Law Group has some helpful steps to take when dealing with business and commercial disputes. The first step is to identify the strengths and weaknesses in the current situation. The second step is to determine the ultimate goals and prepare a specific strategy to reach it. For more information, visit www.thebowenlawgroup.com.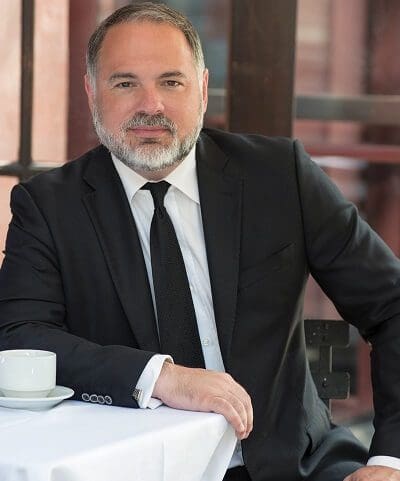 SAVANNAH SCORE WORKSHOP
(SAVANNAH, GA) What do you need to know to create a successful business? Whether you are an aspiring entrepreneur or a small business owner, you need real-world tools, knowledge and insights in order to succeed. The "Business Launchpad: How to Start, Manage, and Grow a Successful Business" offers exactly that. The workshop, led by expert SCORE Business mentors, will take place on Saturday, April 13, at SCORE Savannah. To register, please call the Savannah SCORE office at 912-652-4335 or email us at scoresav70@gmail.com. The session fee is $49 ($20 for Students and members of the Savannah Area Chamber of Commerce), and includes all workshop materials, lunch, beverages and a flash drive with all workshop content.
JA SAVANNAH BUSINESS HALL OF FAME
(SAVANNAH, GA) The 20th Annual JA Savannah Business Hall of Fame will take place Thursday, November 7th at 6 pm at the Savannah Convention Center. This event will honor Craig Harney of WTOC and Cliff McCurry of Sterling Seacrest Partners (pictured left to right). For more information, visit http://www.georgia.ja.org/hall-of-fame-savannah.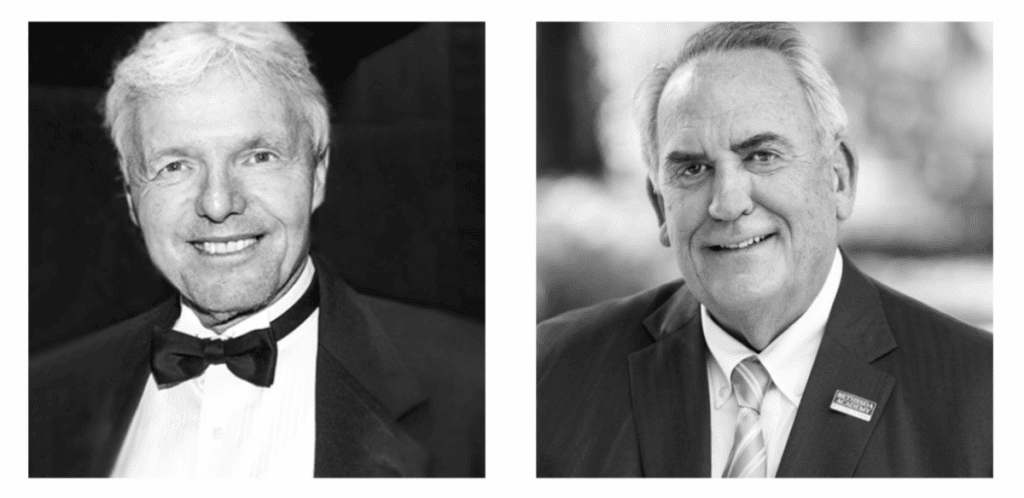 MEET BUSTER
(SAVANNAH, GA) Meet Buster. He's a senior guy who loves to be with people! He get along with everyone really; dogs, cats, even kids. Buster's not much into toys anymore, and prefers to sleep most days – but will wake up for a good belly rub any time of day! Being an older man, he does have arthritis, and needs daily medication to keep him moving. Buster says "I'm just looking for love and a home where I can live the rest of my life." To adopt Buster visit http://coastalpetrescue.org/adopt/view/2019-d-165-buster/.