Savannah's
COMMUNiTY HEADLiNES
The Local Newswire
14TH ANNUAL BUDDY WALK 
(SAVANNAH, GA) The Lowcountry Down Syndrome Society held its 14th Annual Buddy Walk on Saturday, Oct. 5, in Savannah's Forsyth Park. A festival followed the walk, complete with face painting, pumpkin painting, bouncy houses, games, music and refreshments. For more information, visit https://www.wsav.com/news/local-news/hundreds-walk-to-advocate-for-people-with-down-syndrome/.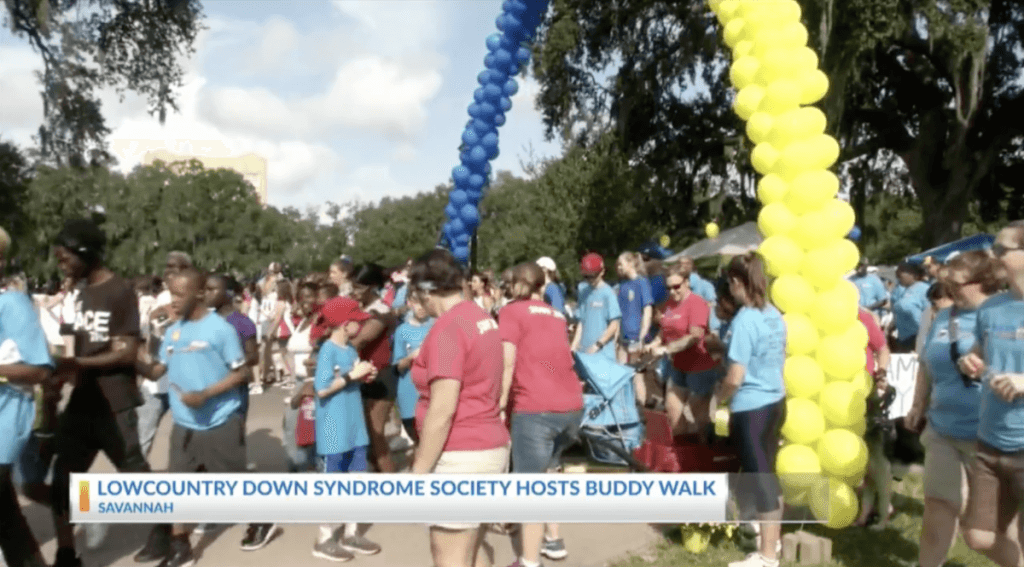 SAVANNAH PHILHARMONIC'S 2019 PICNIC IN THE PARK 
(SAVANNAH, GA) Savannah Philharmonic's 2019 Picnic in the Park took place on Saturday with the theme, "Color Your World with Music." Forsyth Park was full with tents from local businesses, food trucks and picnicking Savannahians, with a best picnic competition sponsored by Enmarket. To learn more about the local and student groups who performed at the event, and the winner of the picnic contest, visit https://www.savannahnow.com/news/20191006/savannah-philharmonic-colors-forsyth-park-with-2019-picnic-in-park.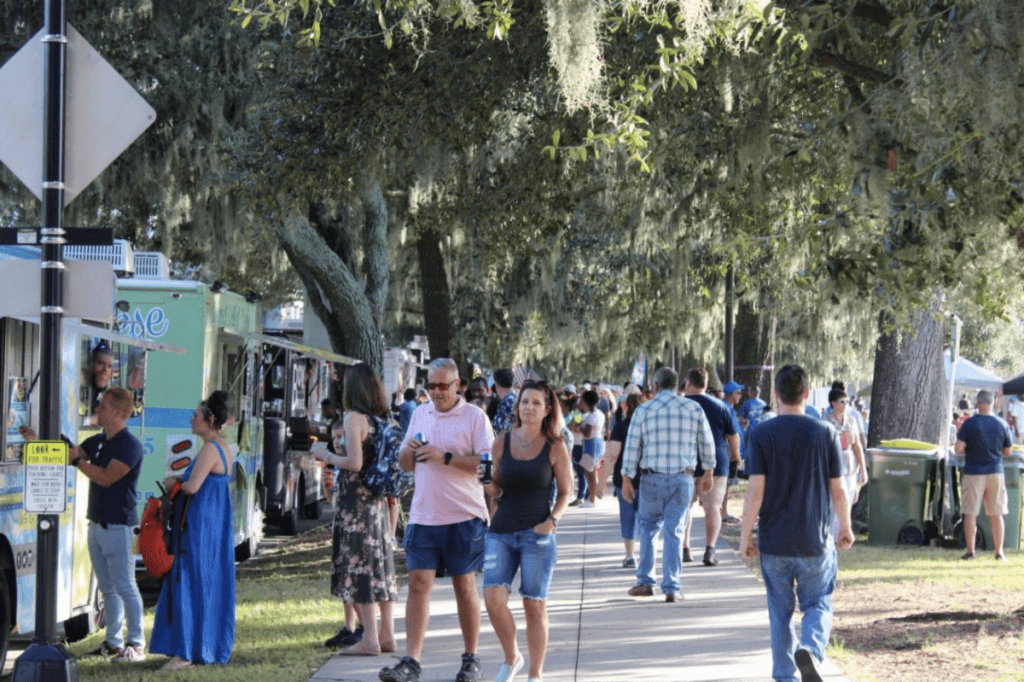 STEM BOOKS DONATED THROUGH PEACOCK LOVES LEARNING INITIATIVE
(JASPER CO, SC) Peacock Subaru Hilton Head, as part of its effort to improve education in its community, donated 150 award-winning STEM books to Okatie Elementary School. The American Association for the Advancement of Science (AAAS) partnered with Peacock Subaru Hilton Head to supply the books for donation. For more information watch the video below.
2019 GRAB A BAG FOR KIDS
(SAVANNAH, GA) Horizons Savannah announces its seventh annual charity luncheon and purse auction, Grab a Bag for Kids, will take place at 11 a.m. on Friday, Oct. 25, at The Plantation Club at the Landings. The auction will include gently-used, vintage and new designer handbags, bags from local designers and special new silent auction packages that include trips, tickets to events and other local and regional items. For more information on the Grab a Bag for Kids charity luncheon and purse auction and to learn more about sponsorships and donations, visit  https://www.horizonssavannah.org/ or call 912-961-8854.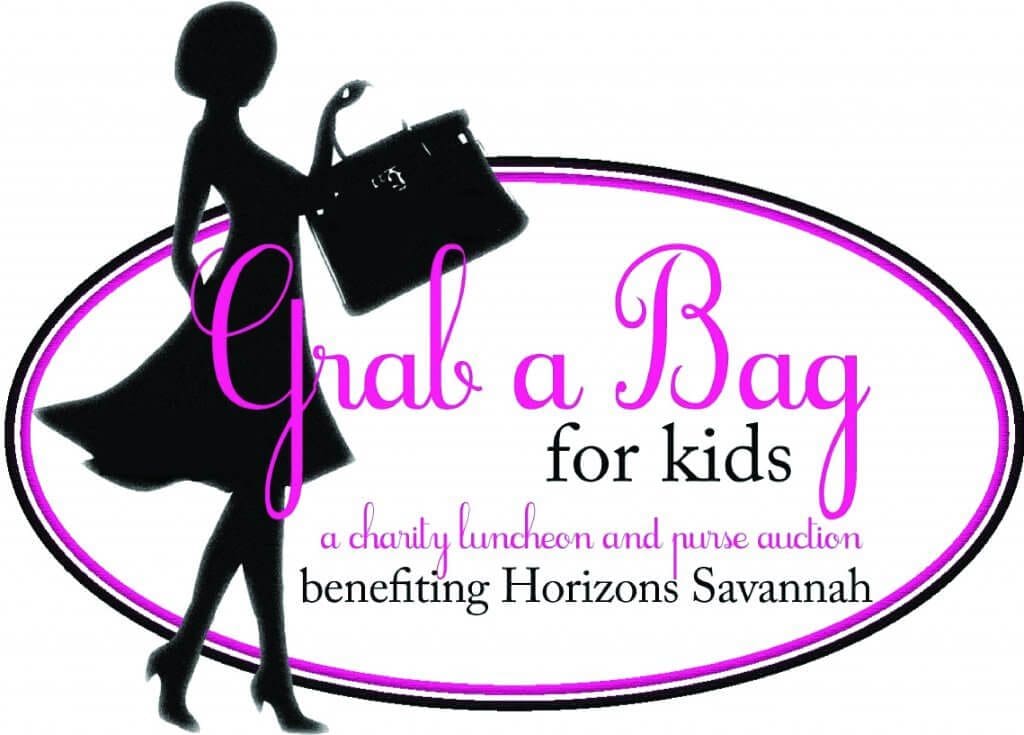 FINAL LECTURE OF 2019 ENMARKET ENCOURAGE HEALTH SERIES
(SAVANNAH, GA) The 2019 season of the Enmarket Encourage Health Educational Series will wrap up on Tuesday, Oct. 29, with a presentation by sports science professional Katie Balthrop, founder of Savannah Sport & Wellness, on the benefits of strength training at any age. For more information, visit healthysavannah.org.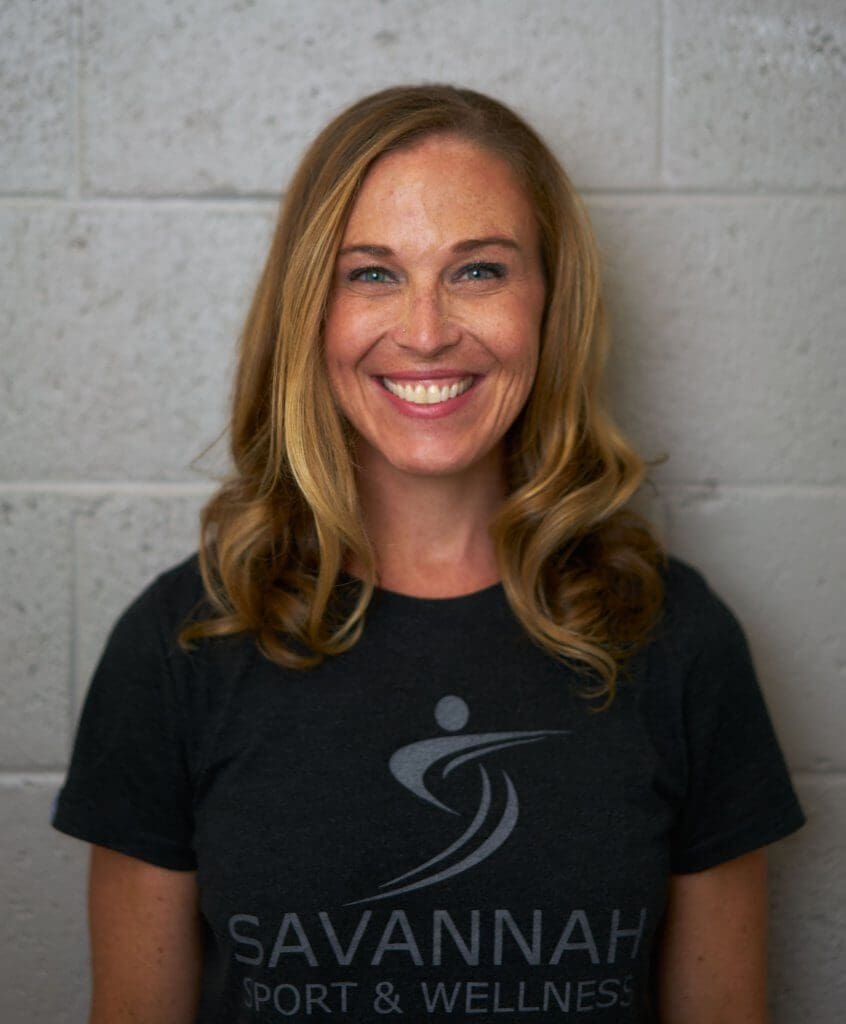 SCISA PLAYER OF THE WEEK, BETHESDA'S WRIGHT
(SAVANNAH, GA) Bethesda Academy running back, senior Jaden Wright, is SCISA Player of the Week. Jaden had 9 carries for 137 yards and 5 touchdown along three two point conversions in a big win Friday night. To learn more, visit http://www.bethesdaacademy.org/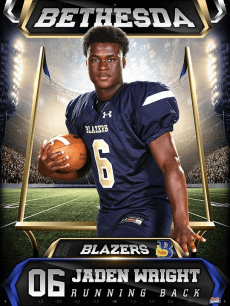 CHRIS TILTON: FAMILY, FRIENDS AND FUN
(SAVANNAH, GA) Chris Tilton, President of Dewitt Tilton Group, discusses the activities he enjoys with his family when he is not at work. To watch the interview, visit http://savannahceo.com/video/2019/10/friday-funday-chris-tilton-dewitt-tilton-group-time-family/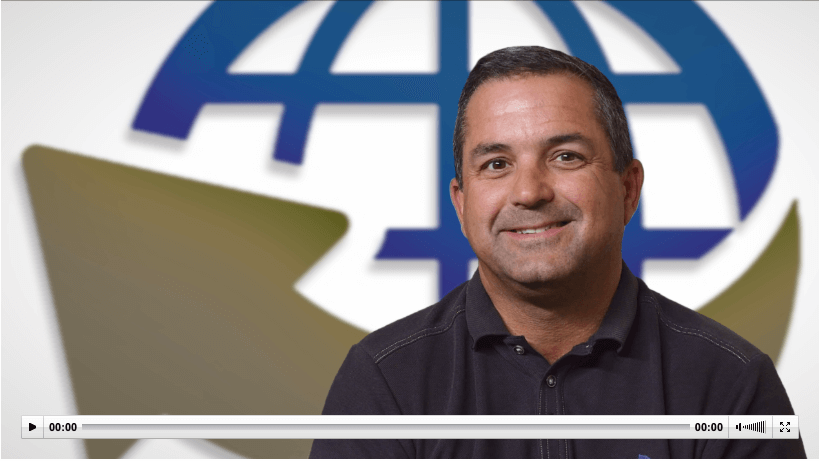 SAVANNAH FILM ALLIANCE GALA HONOREES
(SAVANNAH, GA) The Savannah Film Alliance (SFA) honored eight outstanding local professionals from Savannah's thriving film and television community at the inaugural SFA Honors Gala. The star-studded event had the theme of "Old Hollywood" and was open to the public. It was a night of "Lights! Camera! Action!", and the entertainment community pulled out all the stops that evening, evoking classic Hollywood with lights, a red carpet, live music – even paparazzi. For more information visit www.savannahfilmalliance.org.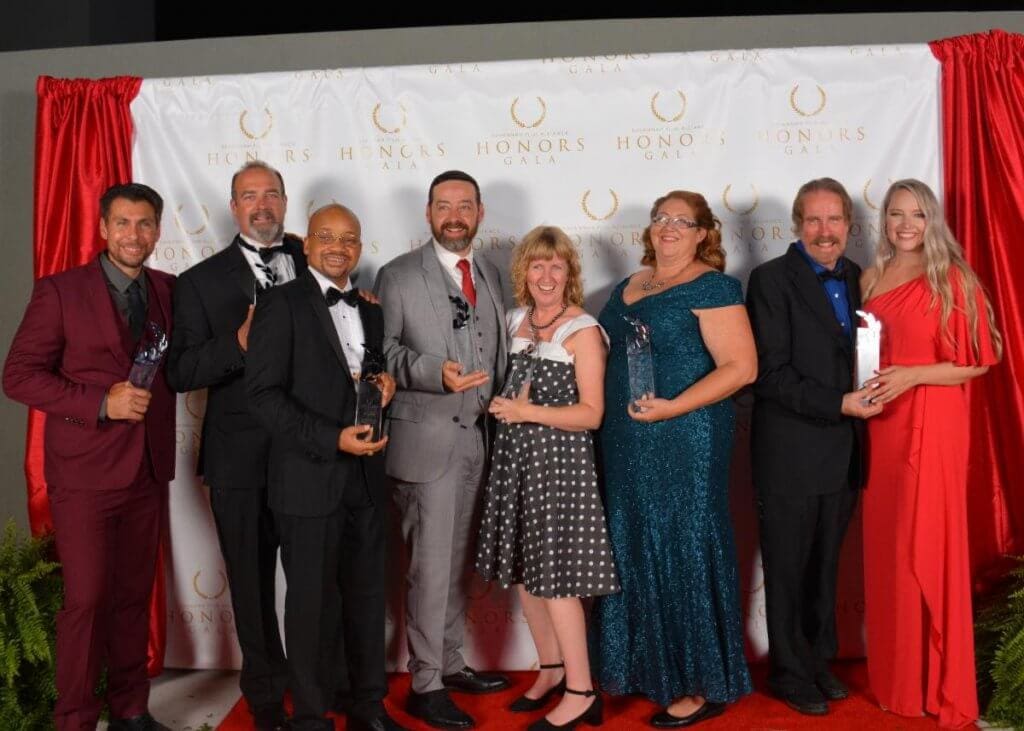 THE BRA PROJECT KICKOFF AND STUDENT PROJECT UNVEILING 
(BLUFFTON/BEAUFORT, SC) In recognition of Breast Cancer Awareness Month, "The Bra Project" will once again benefit DragonBoat Beaufort and local breast cancer survivors this October. This is the fifth consecutive year that Pinnacle Medical Group has presented the event. Local students from Hilton Head High School, May River High School and Bluffton High School have designed 13 custom bras to enter the competition. A kickoff unveiling event for these bras was held at Pinnacle Plastic Surgery. "The Bra Project" will now go on tour throughout the Lowcountry for the entire month. For more information please contact Melody Jones at mjones@pinnaclemd.com.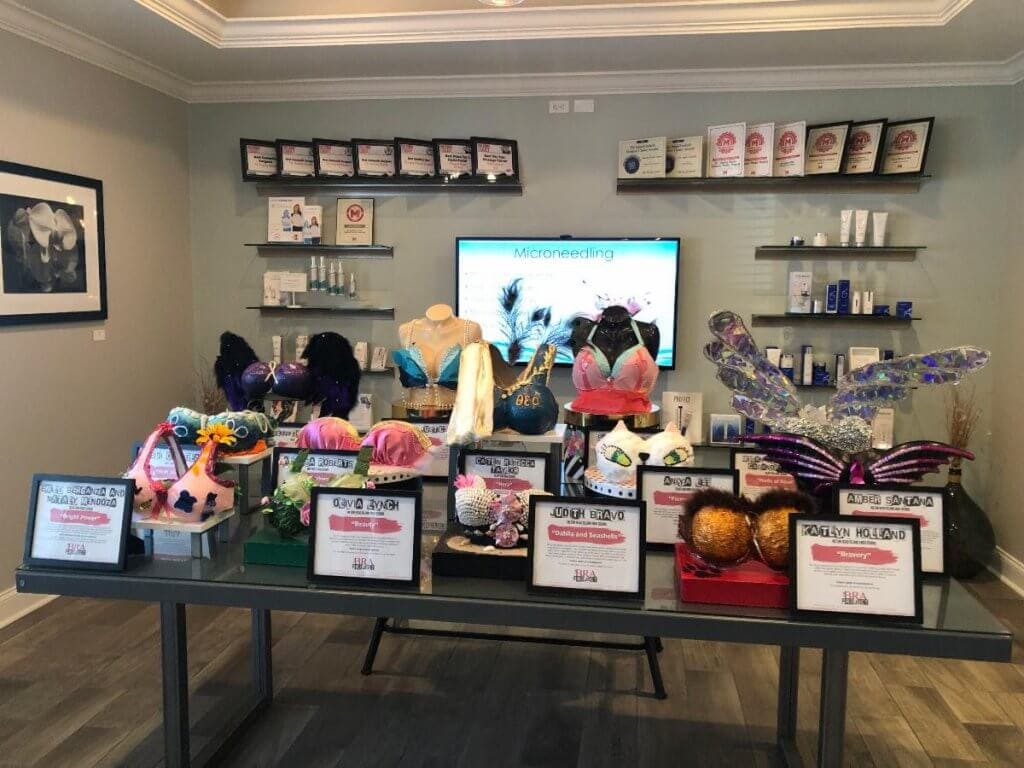 JAGUAR LAND ROVER COLUMBIA WINS REGIONAL LAND ROVER TREK 2020
(COLUMBIA, SC) Jaguar Land Rover Columbia took first place in the regional Land Rover TReK 2020, Land Rover North America's off-road driving skills competition. Represented by Dustin Nielsen, Jeffery Thomas and Matt Wheeler, Jaguar Land Rover Columbia competed against 52 teams in six waves. Their team will now go on to compete against five other regional teams California in January. For more information, visit https://www.jaguarcolumbia.com/ or https://www.landrovercolumbia.com/.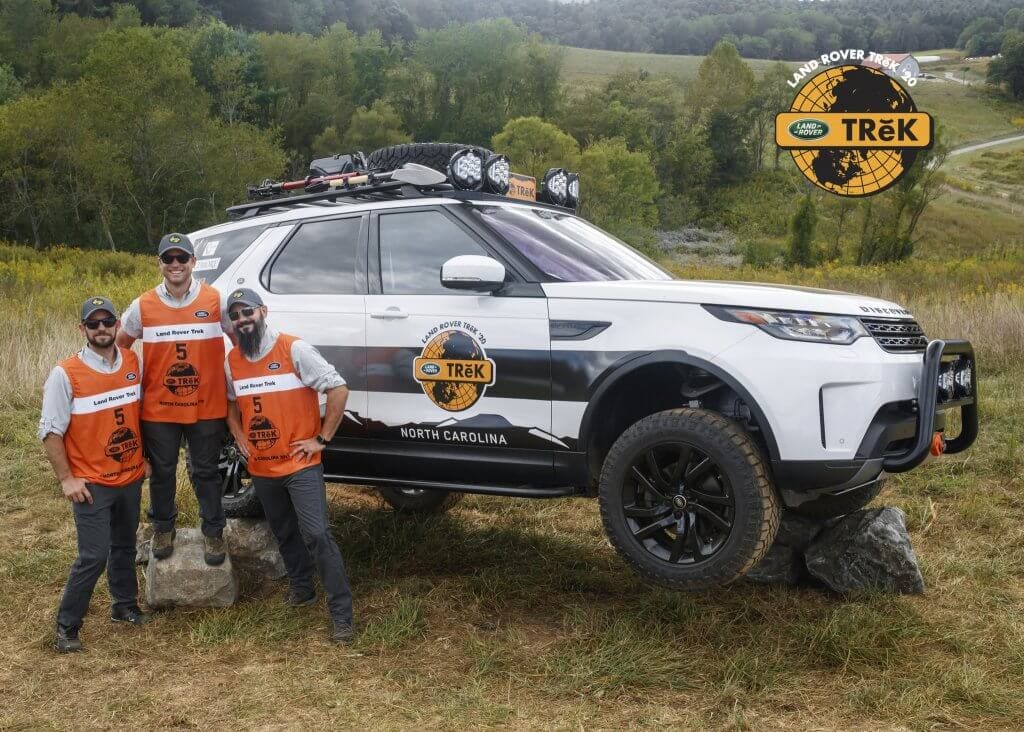 PARK PLACE OUTREACH RECEIVES FEDERAL GRANT
(SAVANNAH, GA) Congressman Earl L. "Buddy" Carter announced a federal grant of $200,000 for Park Place Outreach. The grant from the U.S. Department of Health and Human Services will be used to fund their 24 hour emergency shelter for children. For more information, visit https://www.wsav.com/news/local-news/park-place-outreach-getting-more-federal-dollars-to-help-fight-teen-homelessness/.
BETHESDA HIRES NEW DIRECTOR OF ADMISSIONS
(SAVANNAH, GA) Bethesda Academy, a private boarding and day school for young men in grades six through 12, has hired a veteran teacher with state and national credentials as director of admissions. Tia Adkins comes to Bethesda with nearly two decades of experience in the classroom. To learn more, visit www.bethesdaacademy.org.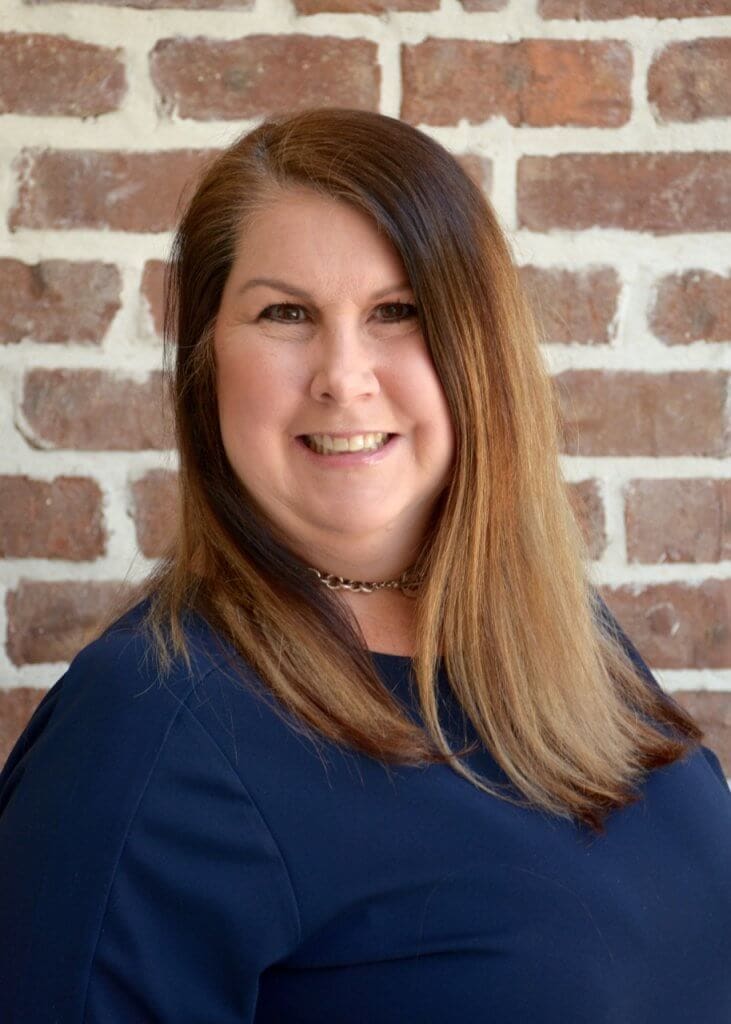 NEW DATE FOR SCORE's 2ND ANNUAL BIZPITCH SAVANNAH™ 
(SAVANNAH, GA) On Nov. 1, 2019, Savannah's award-winning chapter of SCORE will present its popular "BizPitch Savannah™" entrepreneurial competition. This "Shark Tank"-style event, which is free and open to the public, will be held from 4:00 p.m. to 6:30 p.m. at The Coastal Georgia Center, 305 Fahm Street. For more information about "BizPitch Savannah™ 2019", go to http://bizpitchsavannah.com.
BETSY PORTUNE HIRED BY ROTO-ROOTER PLUMBERS OF SAVANNAH
(SAVANNAH, GA) Betsy Portune has joined Roto-Rooter Plumbers of Savannah as business manager. Her duties at Roto-Rooter will include maintaining company policies and procedures, handling employee relations, assisting with recruitment and overseeing daily reconciliations and banking. For more information, visit http://savannahceo.com/news/2019/09/betsy-portune-joins-roto-rooter-plumbers-savannah-business-manager/.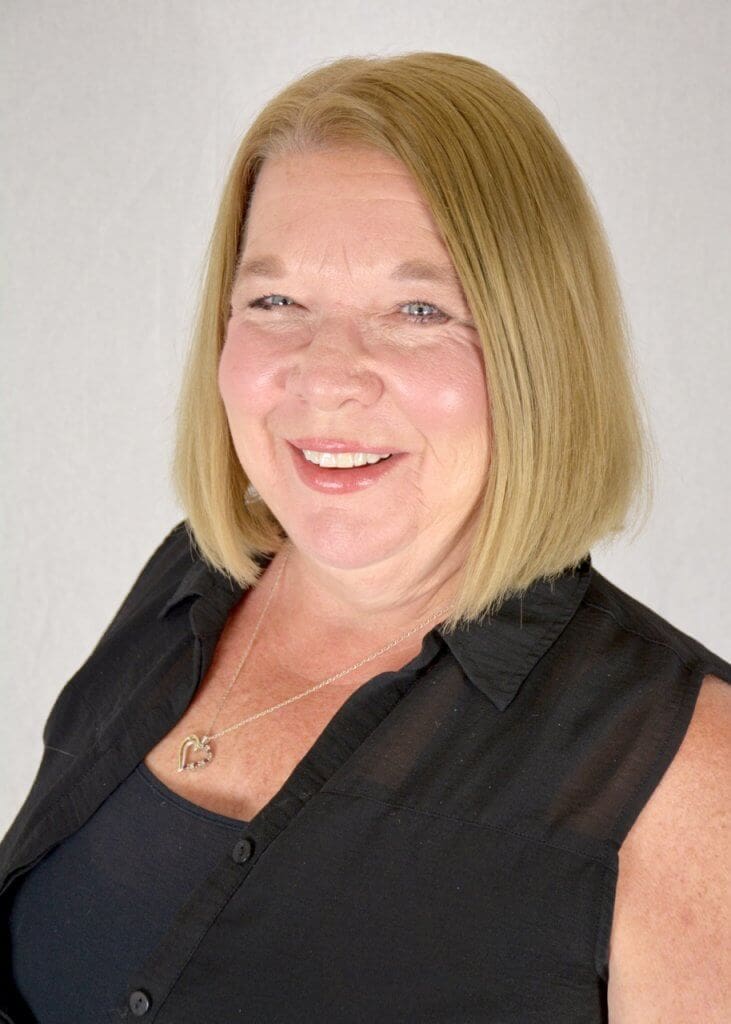 UNION MISSION DONATION AND SERVICE DAY 
(SAVANNAH, GA) Enmarket and Healthy Savannah presented a $1,000 donation to Union Mission as part of the 2019 Enmarket Encourage Health Education Series. Following the presentation, 15 volunteer representatives from Enmarket and Healthy Savannah remained onsite to repaint walls at Union Mission's Ben and Bettye Barnes Center. The center provides permanent supportive housing for up to 16 single women living with disabilities. Program tenants are supported by services such as case management and community resource referrals.  Visit https://fox28media.com/news/local/enmarket-and-healthy-savannah-give-donation-to-union-mission-and-help-paint-their-center for more information.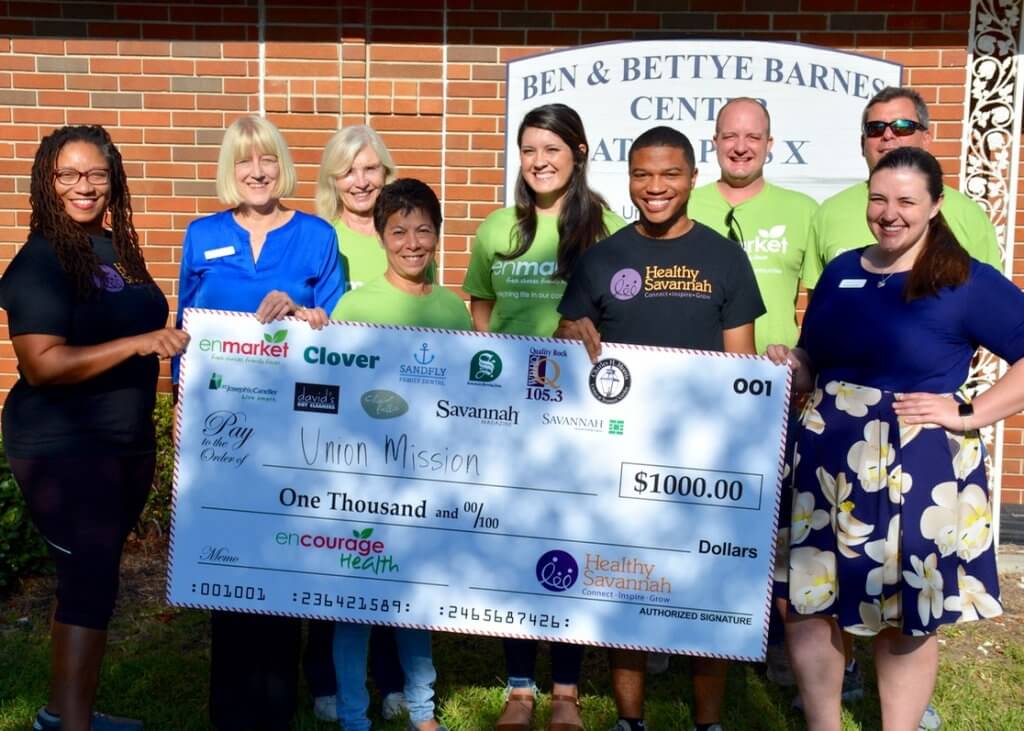 SAVANNAH JUNIOR DERBY TAUNTS RECEIVE CUSTOM MOUTH GUARDS
(SAVANNAH, GA) The Canfield Mouthshield Program, funded and administered by Savannah dentist Angela Canfield, fitted the Savannah Junior Derby Taunts for their new season with custom athletic mouth guards that are awarded by the practice each year. For more information visit https://fox28media.com/news/local/local-dentist-donates-mouthguards-to-girls-derby-team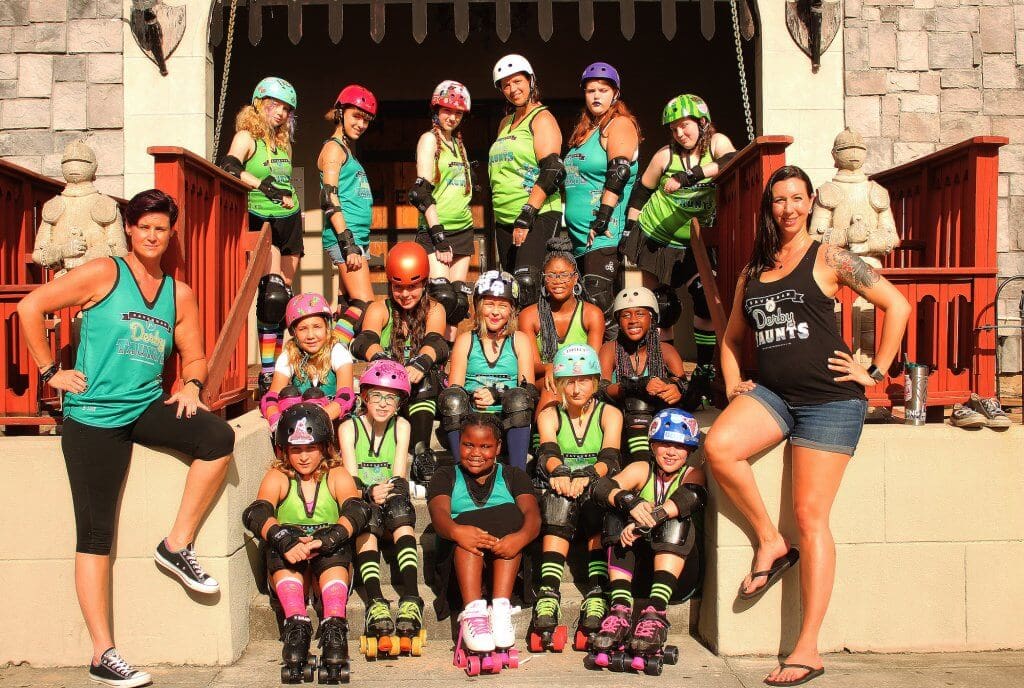 SANDY VIRGIN HIRED BY LOCAL DENTAL PRACTICES 
(SAVANNAH, GA) Sandfly Family Dental in Savannah and Premier Dental Designs in Rincon are pleased to welcome Sandy Virgin to the general dentistry practices. Her duties as patient coordinator will entail greeting visitors and patients, answering the telephone, scheduling patient appointments, maintaining patient files and submitting and processing insurance claims and payments. For more information, call 912-826-4037 or visit http://www.premierdentaldesigns.com/ or http://www.sandflyfamilydental.com/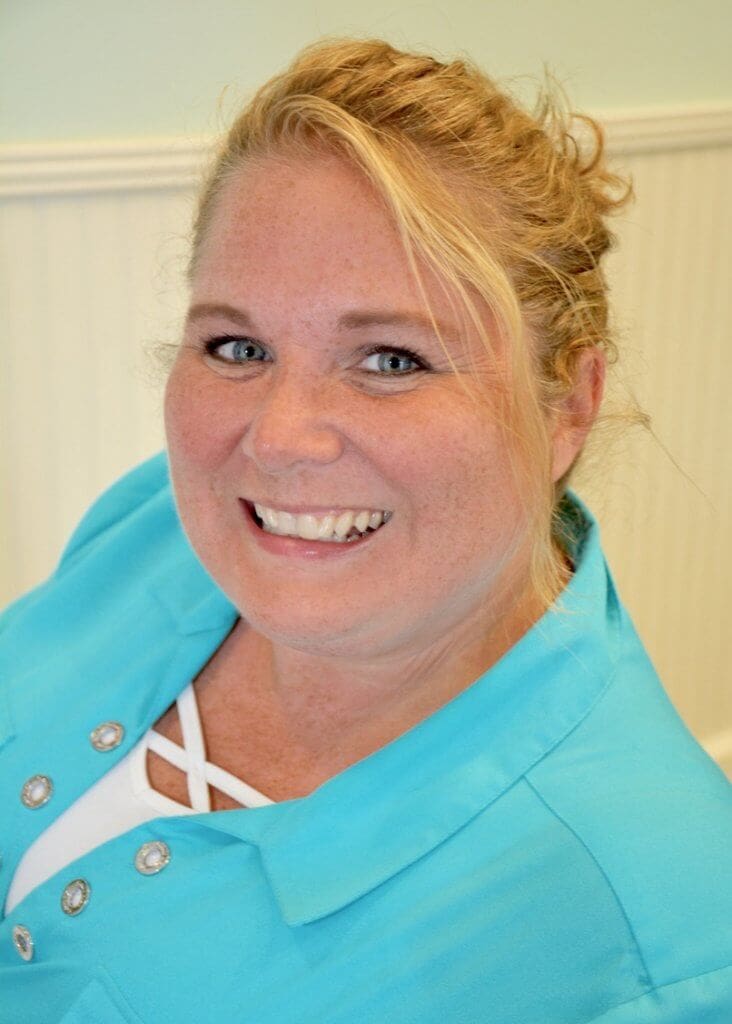 CYNTHIA CRADDUCK PRESENTED AT NATIONAL CONFERENCE
(SAVANNAH, GA) Cynthia Cradduck, Junior Partner of Carriage Trade Public Relations, Inc., and Cecilia Russo Marketing, LLC, presented a Public Relations training session at the National Jaycees Convention in Corpus Christi, Texas. Cradduck is vice president of communications for the Georgia Jaycees and is an active and experienced member of the Savannah chapter. To learn more, visit https://carriagetradepr.com or https://ceciliarussomarketing.com.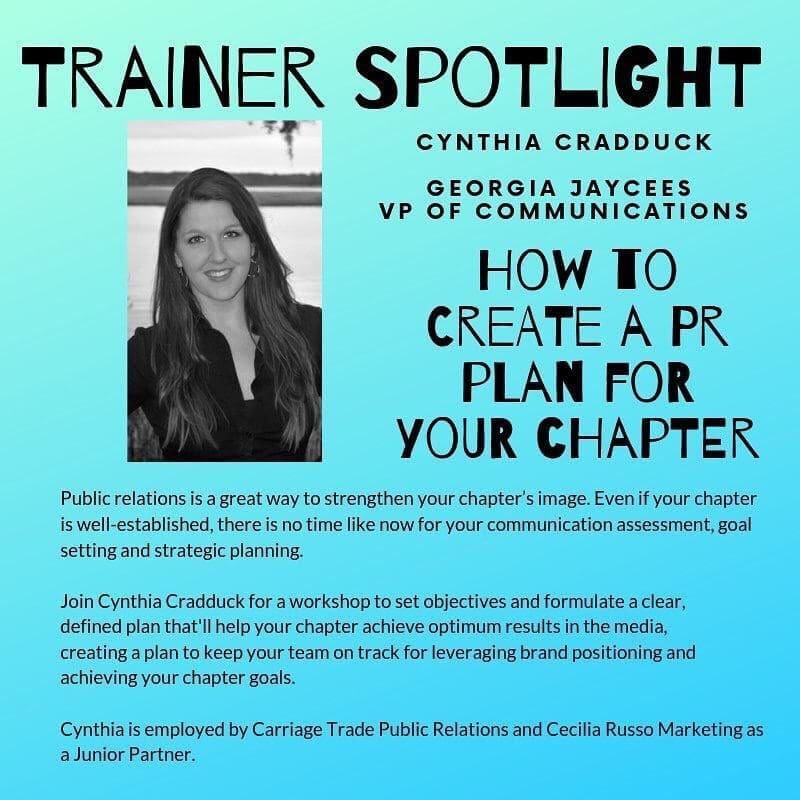 JO ANN CULLEN JOINS BEAUFORT DERMATOLOGY
(BEAUFORT, SC) Nurse practitioner Jo Ann Cullen has joined the staff of Beaufort Dermatology, 1096 Ribaut Road, which recently opened under new ownership after its purchase by the Pinnacle Medical Group. Cullen began her clinical experience as a cardiac nurse in 2001 and later moved into the operating room at Moffitt Cancer Center in Tampa, Florida. She became the Clinical Educator for perioperative services at Moffitt while she was working on her master's degree and later served as the Clinical Specialist for perioperative services. In 2011, she helped launch a new dermatology practice in south Florida. To learn more, visit http://pinnaclemd.com/, http://pinnacleplasticsurgery.com/, http://puremedspamd.com /
and http://www.beaufortdermatology.com/.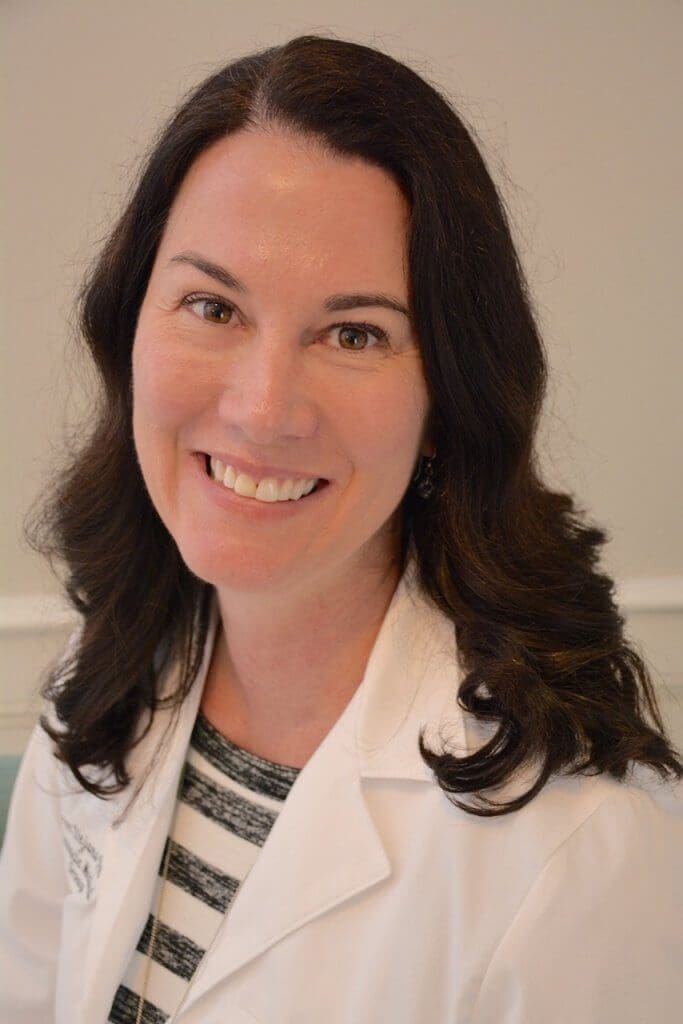 UNITED WAY DISTRIBUTES SCHOOL SUPPLIES
(SAVANNAH, GA) United Way of the Coastal Empire distributed five pallets of school supplies to children in need at Title 1 Schools throughout the Savannah-Chatham County Public Schools System. The school supplies were generously donated by Publix Super Markets. This year, United Way Community Fund invested $677,500 in programs and services that strengthen literacy, help children stay on track in school and graduate high school. For more information, please visit uwce.org.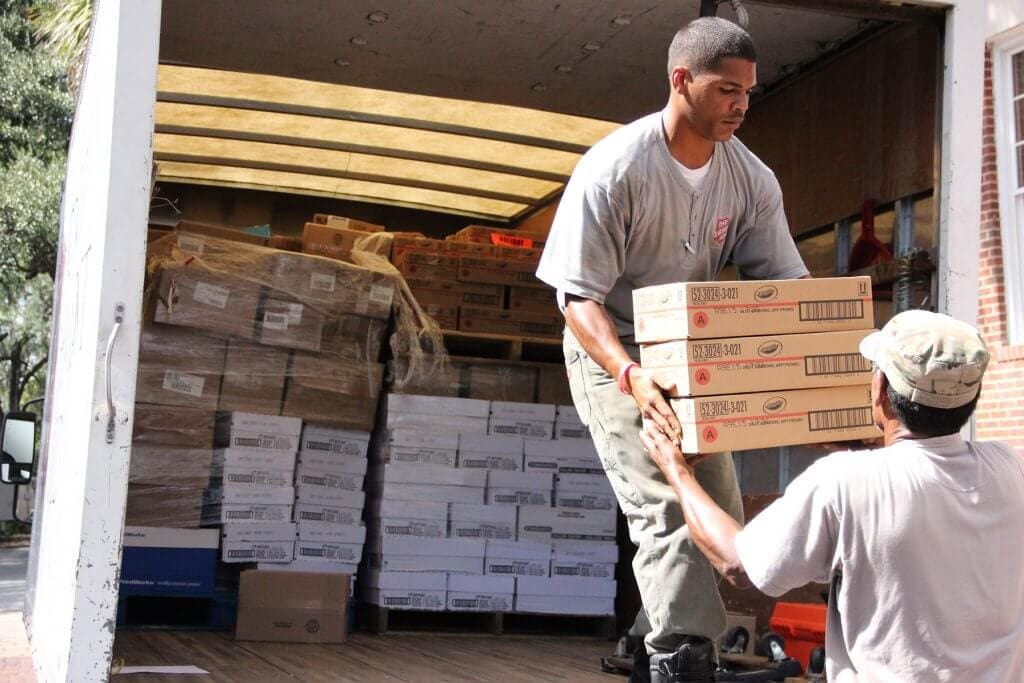 WINNERS OF THE BIZPITCH 2019 COMPETITION
(HILTON HEAD, SC) Three locally owned womens' businesses have won the inaugural Thrive Lowcountry BizPitch competition for women entrepreneurs. Each winner received over $8,000 in cash and professional services (and prizes) to support them in their business development. For more information visit https://www.hiltonheadchamber.org/thrive-2019/
THRIVE CONFERENCE
(HILTON HEAD, SC) Marjorie Young spoke on Public Relations at the Thrive Lowcountry Women's Conference. Picture below, Mayor John McCann of Hilton Head, Tina Tyus-Shaw of WSAV, Marjorie Young of Carriage Trade Public Relations and William Miles, President and CEO of the Hilton Head Island-Bluffton Chamber of Commerce.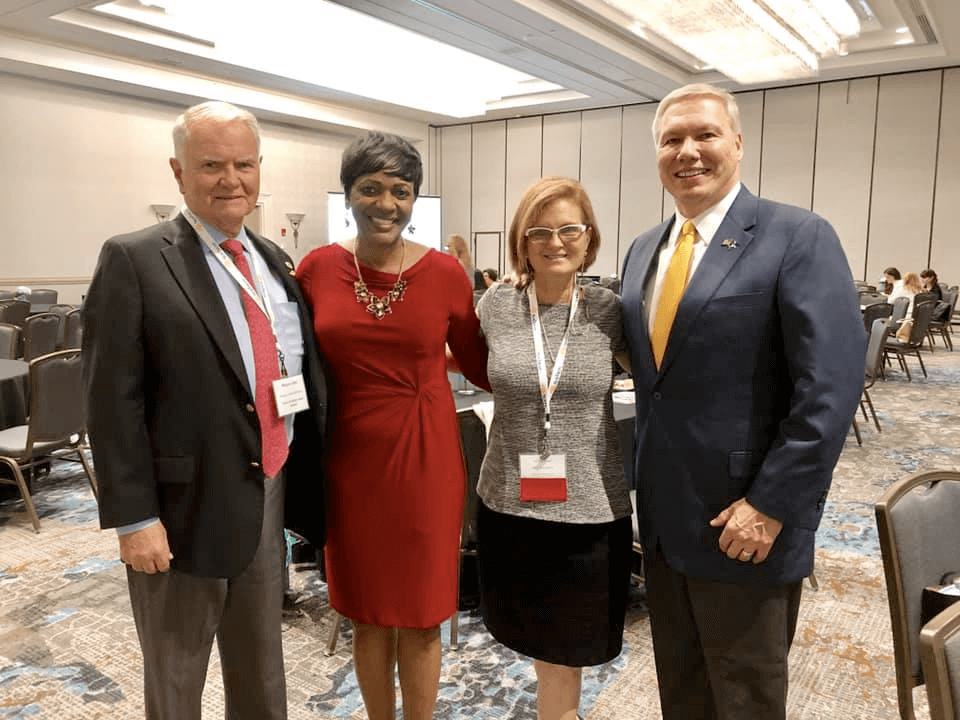 CLEAN ENERGY ROADSHOW
(SAVANNAH, GA) The Clean Energy Roadshow in Savannah will take place next Tuesday, Oct. 8, at 9 a.m. at the Georgia Tech campus in Pooler. Admission is free but you must register in advance at cleanenergyroadshow.com. Additionally on Monday, Oct. 7, Rep. Guillard and Tim Eichols are doing an "Empowerment Seminar" at Guillard's Empowerment Center in Garden City.  
ISLE OF HOPE ART & MUSIC FEST
(SAVANNAH, GA) Mark your calendars, the Isle of Hope Art & Music Fest is returning Saturday, Oct. 26, 2019. Come enjoy great food and music and shop at over 100 artists stalls. Bring the kids for fun activities too. For more information, visit https://www.facebook.com/IsleOfHopeArtMusicFest/?eid=ARBkvtjIY-fbtdu_rRSVNFllRzqaLtO0sEmZctgvAcOpFQST3m8EMjYzs8TcM87YynYLHX0eEd5UxcVT

KOMEN BIG WIG PARTICIPANT, TANYA MILTON
(SAVANNAH, GA) Tanya Milton of the Savannah Tribune has been selected as one of this year's Komen Big Wig participants. As such, Milton is raising awareness and funds to fight breast cancer.  To donate to Milton's campaign, visit http://coastalgeorgia.info-komen.org/goto/tanya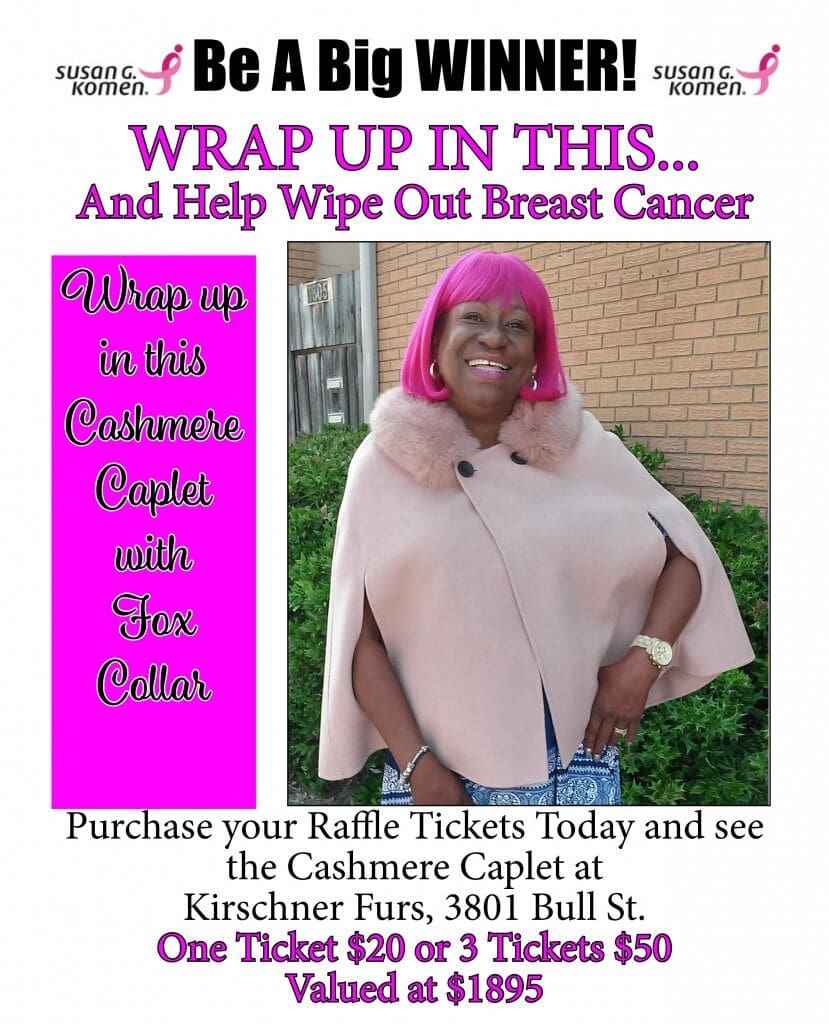 JUNIOR LEAGUE ANNOUNCES NEW BOARD OF DIRECTORS
(SAVANNAH, GA) The Junior League of Savannah (JLS) announces the 2019-2020 Board of Directors. This team of women exemplifies an assorted set of skills illustrated by previous experience in community involvement, finances and fundraising, and communications.  JLS is proud to welcome it's 2019-2020 Board of Directors: Jennifer Grafton, Jackie Schott, Brooke Lozier, Gennie Long, Penny Rafferty, Alisha Goldbach, Denise Cooper, Yuntalay Gadson, and Natasha Holmes. To learn more visit https://www.jrleaguesav.org/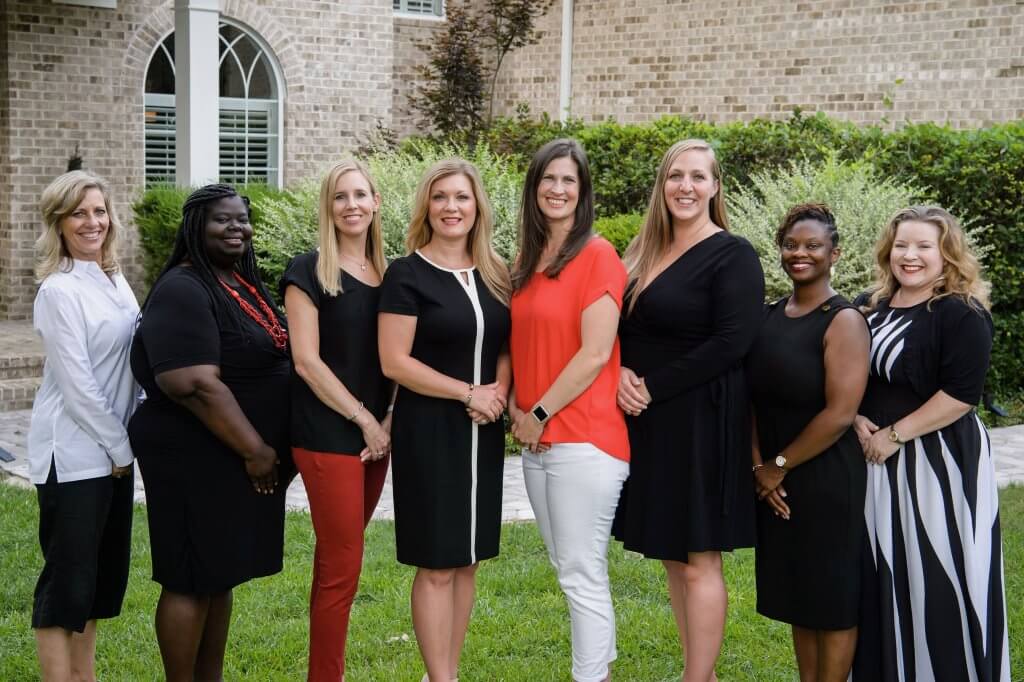 AFFORDABLE HOUSING IN SAVANNAH
(SAVANNAH, GA) The latest excerpt from "Brews and Views" community forum, presented by Savannah Morning News, focused on affordable housing and homelessness in Savannah. Panelists included Union Mission Director of Operations, Josua Rine, and other community partners. To view the full video, visit https://www.unionmission.org/2019/09/24/brewsandviews/.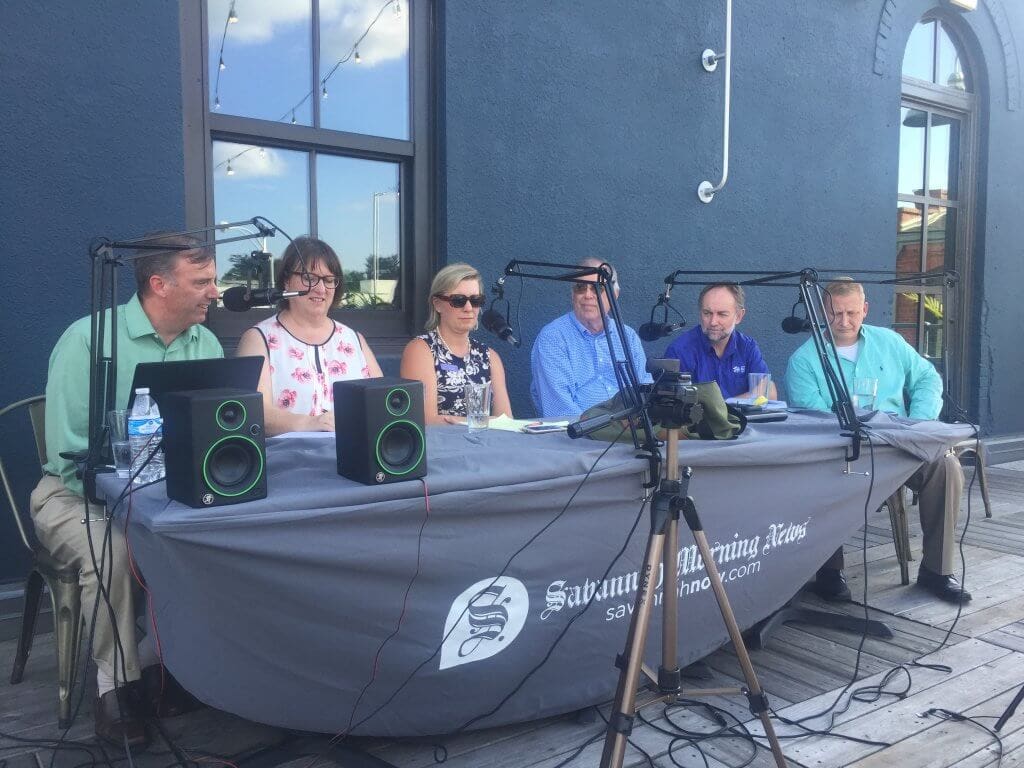 SAVANNAH SCORE WORKSHOP
(SAVANNAH, GA) What do you need to know to create a successful business? Whether you are an aspiring entrepreneur or a small business owner, you need real-world tools, knowledge and insights in order to succeed. The "Business Launchpad: How to Start, Manage, and Grow a Successful Business" offers exactly that. The workshop, led by expert SCORE Business mentors, will take place on Saturday, April 13, at SCORE Savannah. To register, please call the Savannah SCORE office at 912-652-4335 or email us at scoresav70@gmail.com. The session fee is $49 ($20 for Students and members of the Savannah Area Chamber of Commerce), and includes all workshop materials, lunch, beverages and a flash drive with all workshop content.
WHAT IS THE LUTZIE43 CAMPAIGN?
(BLUFFTON, SC) Peacock Automotive is partnering with the Town of Bluffton and the Bluffton Police and Fire Departments on the Lutzie43 campaign to fight distracted driving in the Lowcountry. Hardeeville Mayor Harry Williams explains more about the Lutzie43 campaign in the video below.  And for more information visit https://www.peacockautomotive.com/lutzie-43.htm.
20TH ANNUAL JA SAVANNAH BUSINESS HALL OF FAME
(SAVANNAH, GA) The 20th Annual JA Savannah Business Hall of Fame will take place Thursday, November 7th at 6 pm at the Savannah Convention Center. This event will honor Craig Harney of WTOC and Cliff McCurry of Sterling Seacrest Partners (pictured left to right). For more information, visit http://www.georgia.ja.org/hall-of-fame-savannah.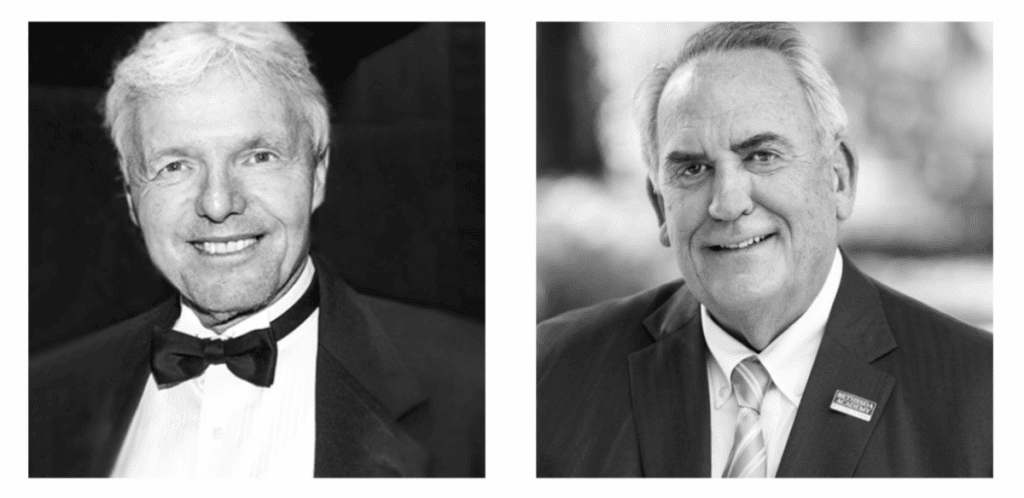 MEET BAM BAM
(SAVANNAH, GA) Though he is small, Bam Bam is mighty! This squeaky little guy could easily be the spokesdog for Red Bull if he only had wings. He goes on bounces more than walks, and loves to be cuddled as much as possible, snuggling in close while giving tons of kisses. He is truly the happiest little man. To adopt Bam Bam, visit http://coastalpetrescue.org/adopt/view/2019-d-144-bambam/