Savannah's
COMMUNiTY HEADLiNES
The Local Newswire
SAVANNAH FILM ALLIANCE HONORS GALA
(SAVANNAH, GA) Savannah's calendar of social events gets a glamorous new entry this year with the launch of the Savannah Film Alliance Honors Gala. The Gala will recognize and honor several key professionals for their invaluable contributions to the local film and television industry. The theme of the event will be "Old Hollywood" and will be held Saturday, September 28, at the new event venue, Victory North, located at 2603 Whitaker Street. This event is open to the public, and tickets are now on sale. For more information on tickets, visit www.SavannahFilmAlliance.org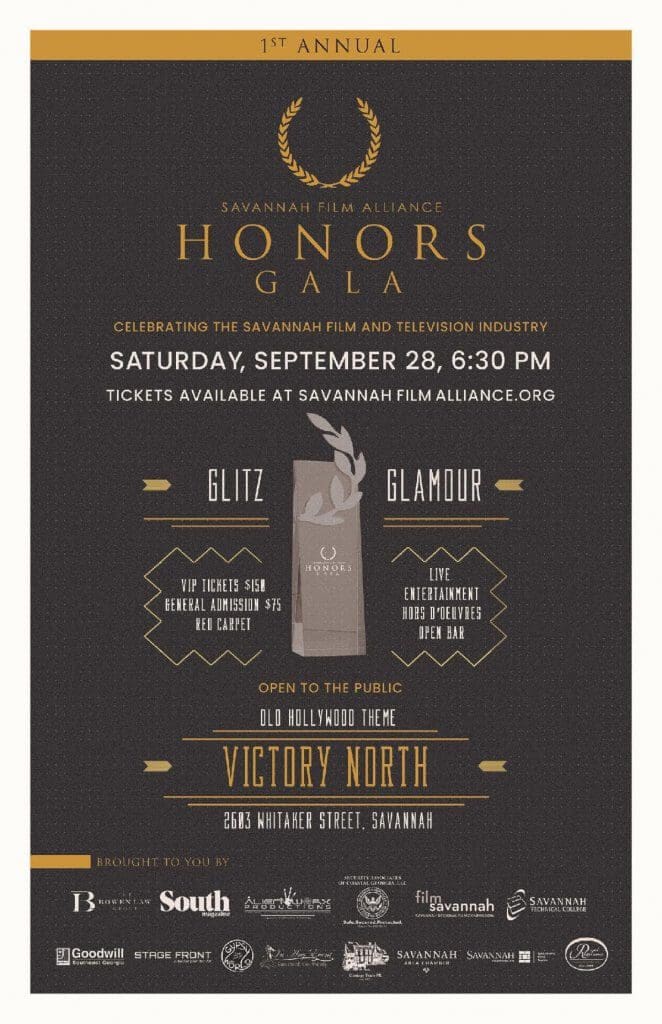 SAVANNAH JUNIOR DERBY TAUNTS RECEIVE MOUTH GUARDS
(SAVANNAH, GA) The Canfield Mouthshield Program, funded and administered by Savannah dentist Angela Canfield, fitted the Savannah Junior Derby Taunts for their new season with custom athletic mouth guards that are awarded by the practice each year. For more information visit https://fox28media.com/news/local/local-dentist-donates-mouthguards-to-girls-derby-team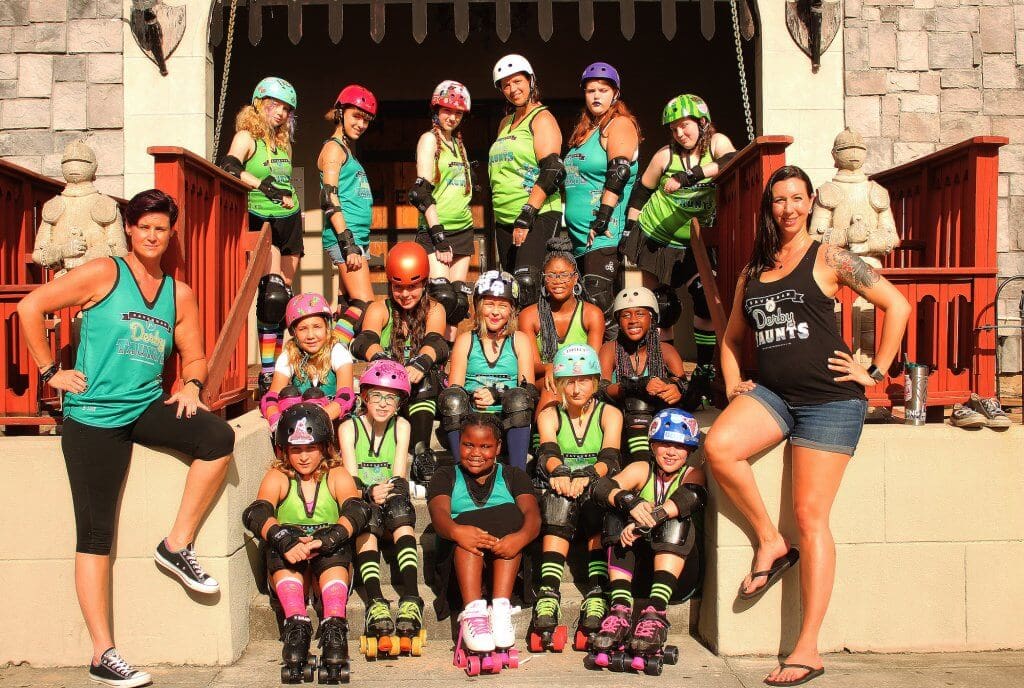 JO ANN CULLEN JOINS BEAUFORT DERMATOLOGY
(BEAUFORT, SC) Nurse practitioner Jo Ann Cullen has joined the staff of Beaufort Dermatology, 1096 Ribaut Road, which recently opened under new ownership after its purchase by the Pinnacle Medical Group. Cullen began her clinical experience as a cardiac nurse in 2001 and later moved into the operating room at Moffitt Cancer Center in Tampa, Florida. She became the Clinical Educator for perioperative services at Moffitt while she was working on her master's degree and later served as the Clinical Specialist for perioperative services. In 2011, she helped launch a new dermatology practice in south Florida. To learn more, visit http://pinnaclemd.com/, http://pinnacleplasticsurgery.com/, http://puremedspamd.com/ and http://www.beaufortdermatology.com/.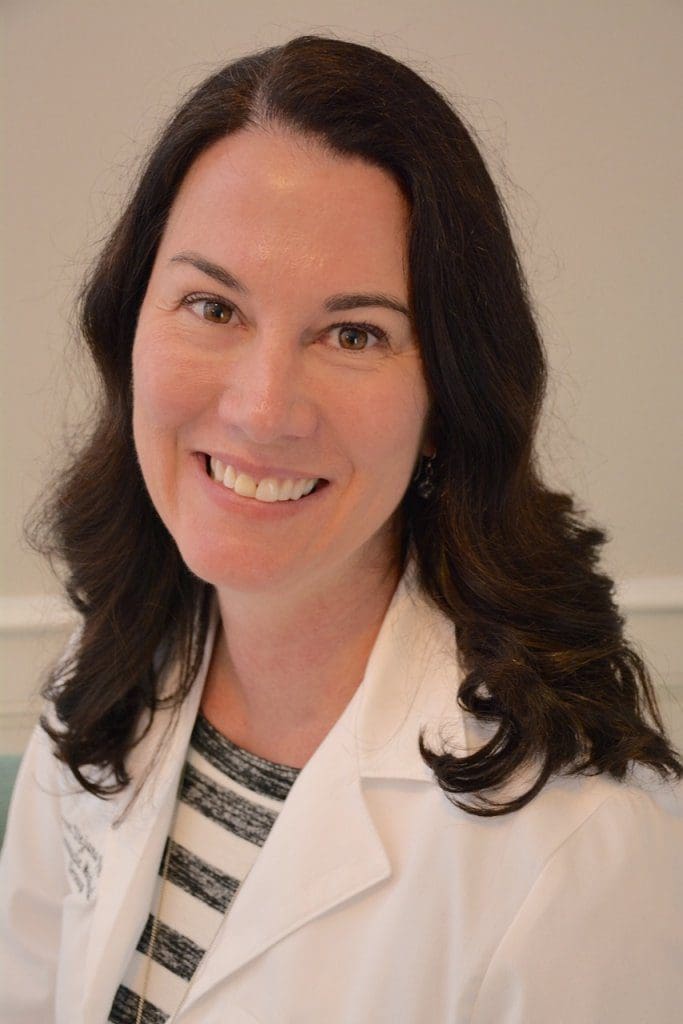 UNITED WAY 2019 FUNDRAISING GOAL
(SAVANNAH, GA) After two weeks' delay due to Hurricane Dorian, United Way of the Coastal Empire kicked off its 2019 annual campaign with a fundraising goal of $8,150,000. Funds raised will be invested into local health and human service programs that improve lives of people in Bryan, Chatham, Effingham, and Liberty Counties. The organization announced the goal Thursday afternoon in a kick-off event at the Savannah Civic Center. United Way's 2019 campaign will run from Sept. 5 through Nov. 21. Individuals can give by visiting uwce.org/give or text UWCE to 565-12.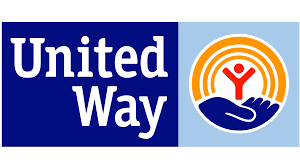 PEACOCK AUTOMOTIVE AND WSAV "PAY IT FORWARD" TO LDSS
(SAVANNAH, GA) WSAV, Peacock Automotive and Peacock Hyundai of Savannah honor another deserving organization that gives back to our community. This month they surprised the Lowcountry Down Syndrome Society at Forsyth Park, the site of the nonprofit's annual Buddy Walk, taking place on Saturday, Oct. 5. To learn more, watch the video here: https://www.wsav.com/pay-it-forward/pay-it-forward-lowcountry-down-syndrome-society/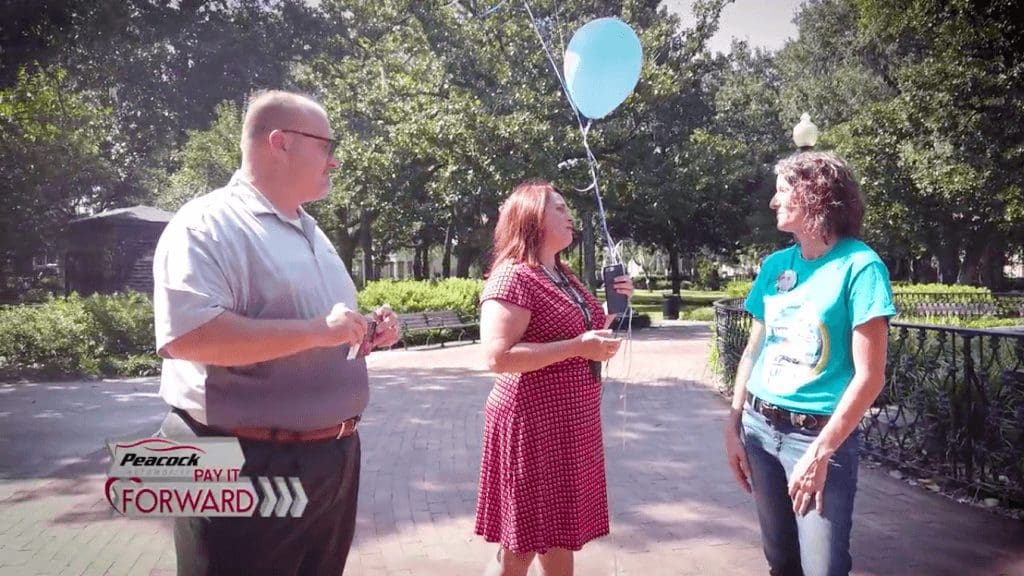 CHRIST COMMUNITY CHURCH EXPANSION
(SIMPSONVILLE, SC) Christ Community Church of Simpsonville, S.C., dedicated its new and expanded worship space at 700 Harrison Bridge Road with a two-hour evening program and service. Felder & Associates served as the lead architect in partnership with the Aspen Group, a design firm that specializes in church construction. The $2.8 million addition and renovation includes a new 5,700-square-foot worship facility that can seat 420 people, along with a new office addition of 1,320 square feet. The existing worship service was converted to "Third Place" space – a welcoming space for connecting that includes a coffee bar and comfortable seating for casual gatherings, group meeting, dining and fellowship. To learn more visit https://www.christcommunitychurchonline.org/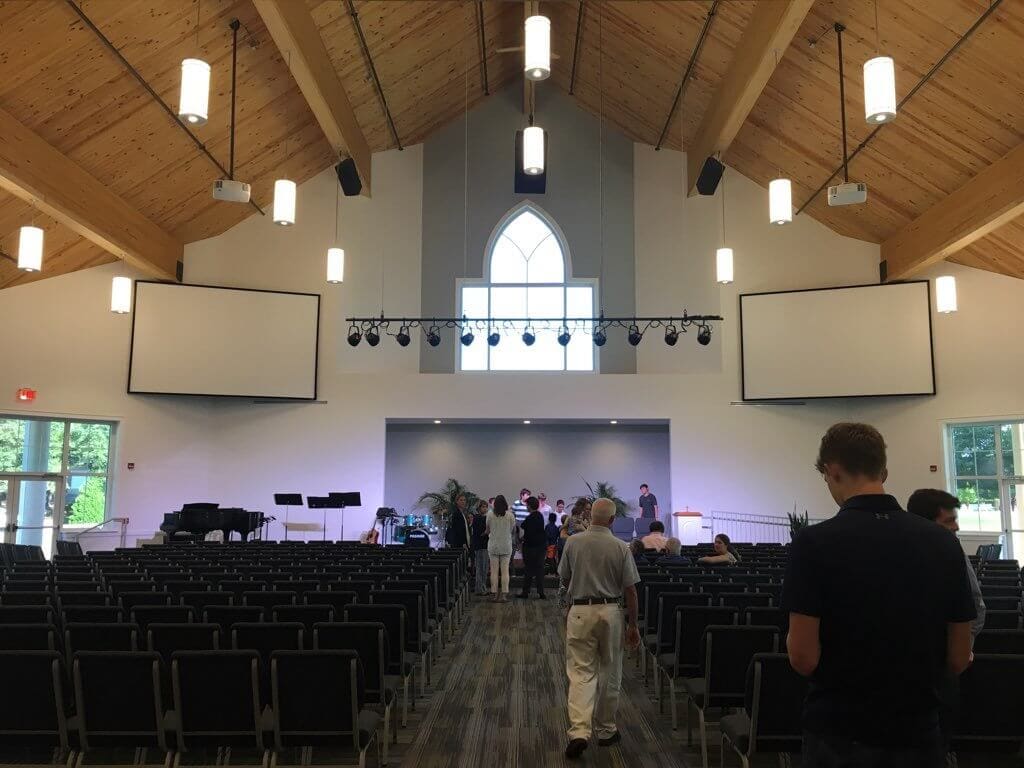 STEWART NAMED GENERAL MANAGER OF PORSCHE OF HILTON HEAD
(BLUFFTON, SC) Amanda Stewart, a veteran employee of the Peacock Automotive family of companies, has been named general manager of Porsche of Hilton Head. As general manager, Stewart will manage the new and used inventory, appraise trades, ensure service and parts departments are operating efficiently and take responsibility for customer experience. For more information visit https://www.peacockautomotive.com/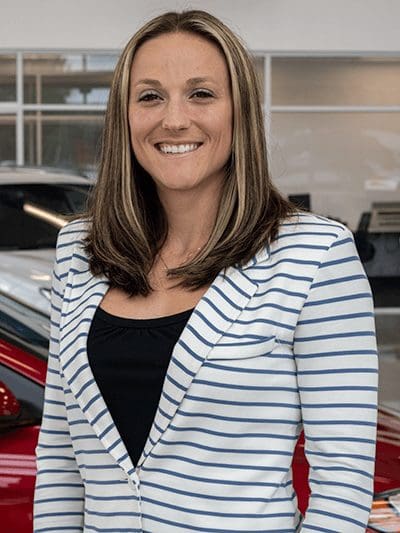 NEW FRESH EXPRESS PROGRAM LOCATION
(SAVANNAH, GA) Have you heard that the Fresh Express Program is launching at a second location at the West Broad Street YMCA? Fresh produce hand-picked from Second Harvest will be available to the public on the third Friday of every month. Fresh Express locations are supported by the YMCA of Coastal Georgia and Healthy Savannah through grant funding awarded through the Center for Disease Control's REACH program to close the gap in health disparities among priority populations in Savannah and Chatham County. Learn more here: https://ymcaofcoastalga.org/news/2019/08/20/ymca-news/ymca-launches-second-location-of-fresh-express-program-to-serve-savannah-s-west-side/
MARJORIE YOUNG GAVE WORKSHOP AT 2019 LEADERSHIP TOWN HALL IN CHICAGO
(SAVANNAH, GA) Marjorie Young has been selected to give a public relations workshop at the 2019 Leadership Town Hall in Chicago focusing on increasing community visibility with the reputation matrix she developed almost 25 years ago with the foundation of her company, Carriage Trade Public Relations, Inc.® To learn more about Marjorie's reputation matrix, visit https://carriagetradepr.com/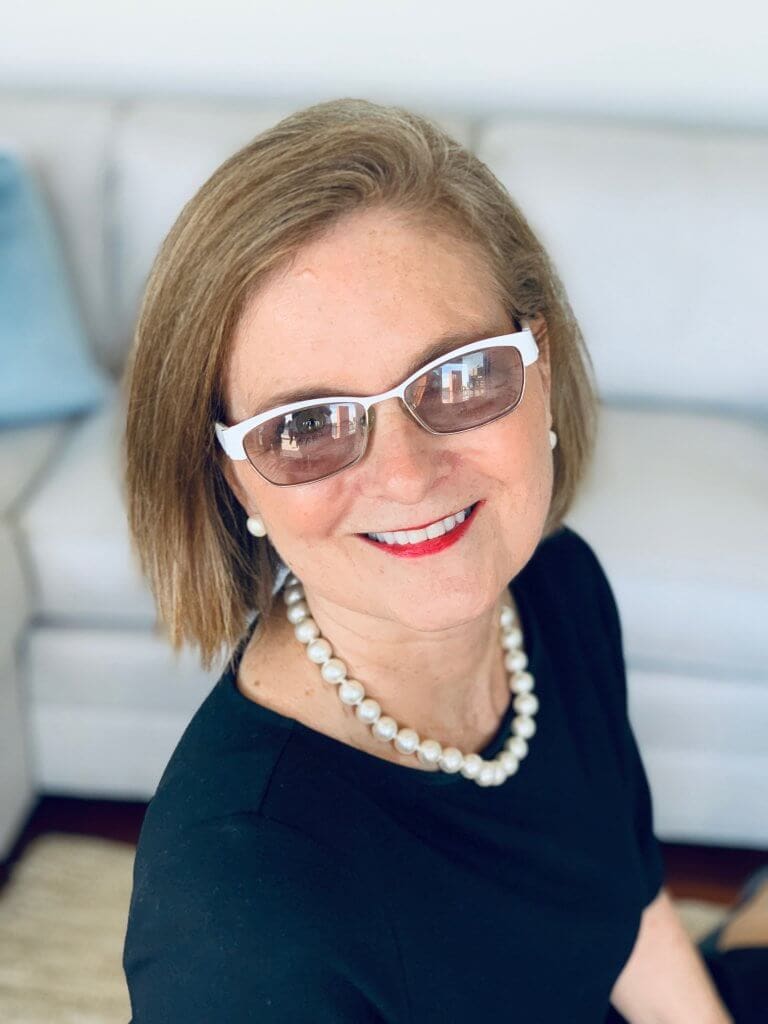 14TH ANNUAL BUDDY WALK ON OCTOBER 5TH
(SAVANNAH, GA) The Lowcountry Down Syndrome Society will hold its 14th annual Buddy Walk on Saturday, Oct. 5, in Savannah's Forsyth Park. This year's event has a fundraising goal of $50,000. A festival will follow the walk, complete with face painting, pumpkin painting, bouncy houses, games, music, refreshments and other entertainment. For more information visit ldssga.org or email buddywalk@ldss.org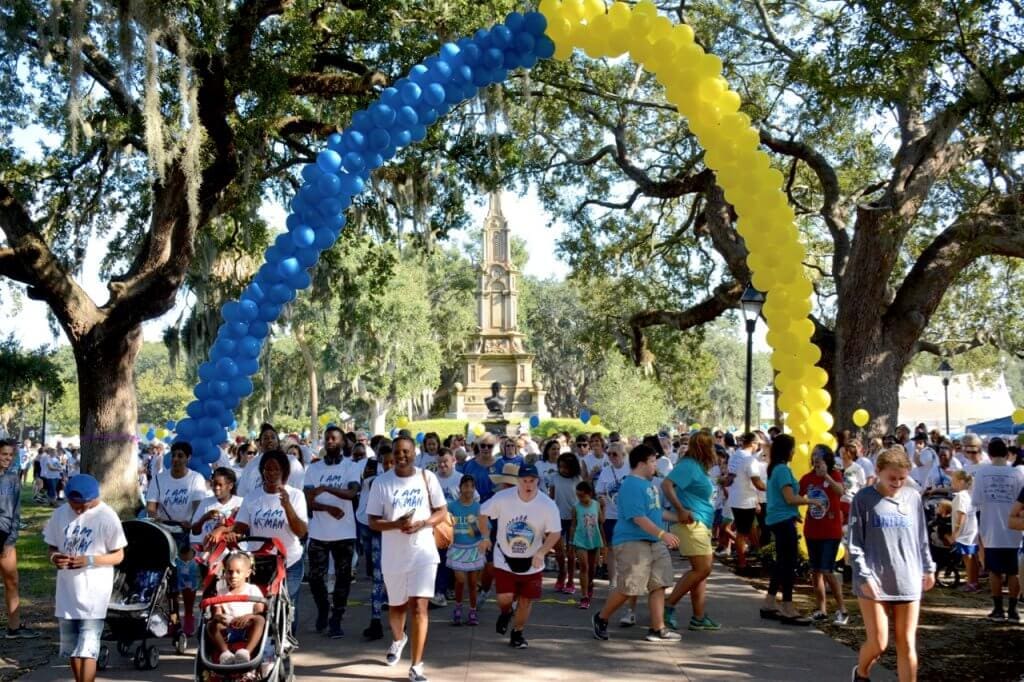 SHIPS OF THE SEA MARITIME MUSEUM GARDENS
(SAVANNAH, GA) The Ships of the Sea Maritime Museum is pleased to announce the gardens of the museum have been certified by the National Wildlife Federation as a Certified Wildlife Habitat® through its Gardens for Wildlife™ program. The National Wildlife Federation celebrates this effort to create a garden that supports wildlife, provides natural sources of food, water, cover and places to raise young and is maintained in a sustainable way that incorporates native plants, conserves water and does not rely on pesticides. This is a part of the museum's larger sustainability efforts which includes recycling, no tree-based paper products and a ban of single use plastics in the museum and at museum events. To learn more, visit https://www.nwf.org/garden-for-wildlife/certify
JUNIOR LEAGUE ANNOUNCES NEW BOARD OF DIRECTORS
(SAVANNAH, GA) The Junior League of Savannah (JLS) announces the 2019-2020 Board of Directors. This team of women exemplifies an assorted set of skills illustrated by previous experience in community involvement, finances and fundraising, and communications.  JLS is proud to welcome it's 2019-2020 Board of Directors: Jennifer Grafton, Jackie Schott, Brooke Lozier, Gennie Long, Penny Rafferty, Alisha Goldbach, Denise Cooper, Yuntalay Gadson, and Natasha Holmes. To learn more visit https://www.jrleaguesav.org/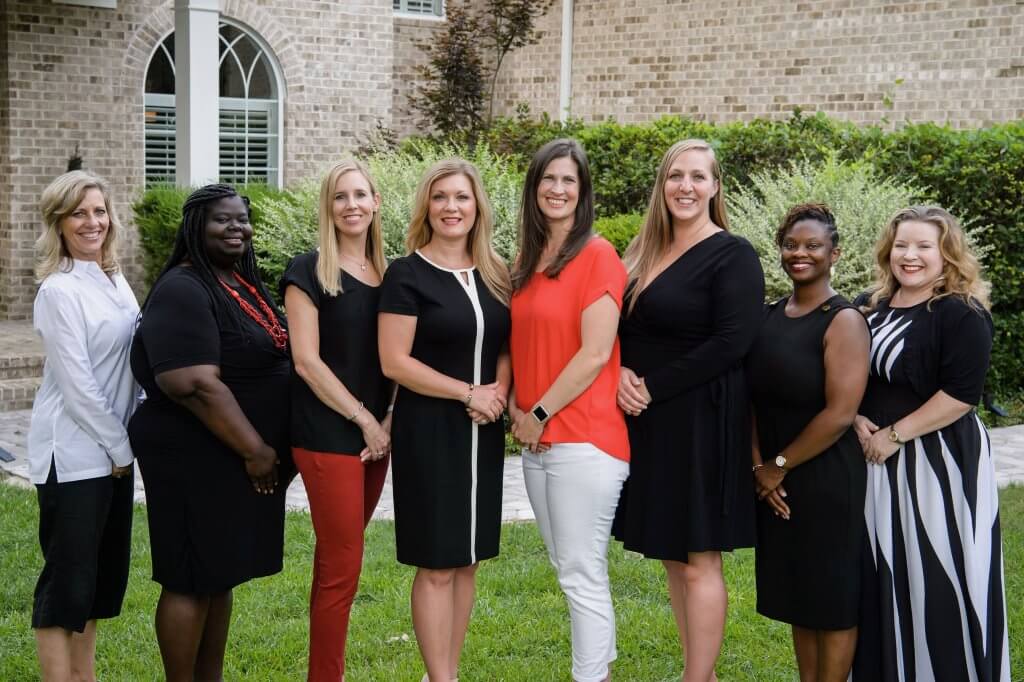 BETHESDA ACADEMY LIFE SKILLS CLASS LEARNS SWIMMING AND WATER SKILLS
(SAVANNAH, GA) Students at Bethesda learned swimming, stroke improvement and other water skills with the help of volunteers Jodi Encapera, Martha Welsh and Charlotte Brawner Welch this month as part of the Bethesda Academy Life Skills class. https://www.facebook.com/Bethesda-Academy-112707498760536/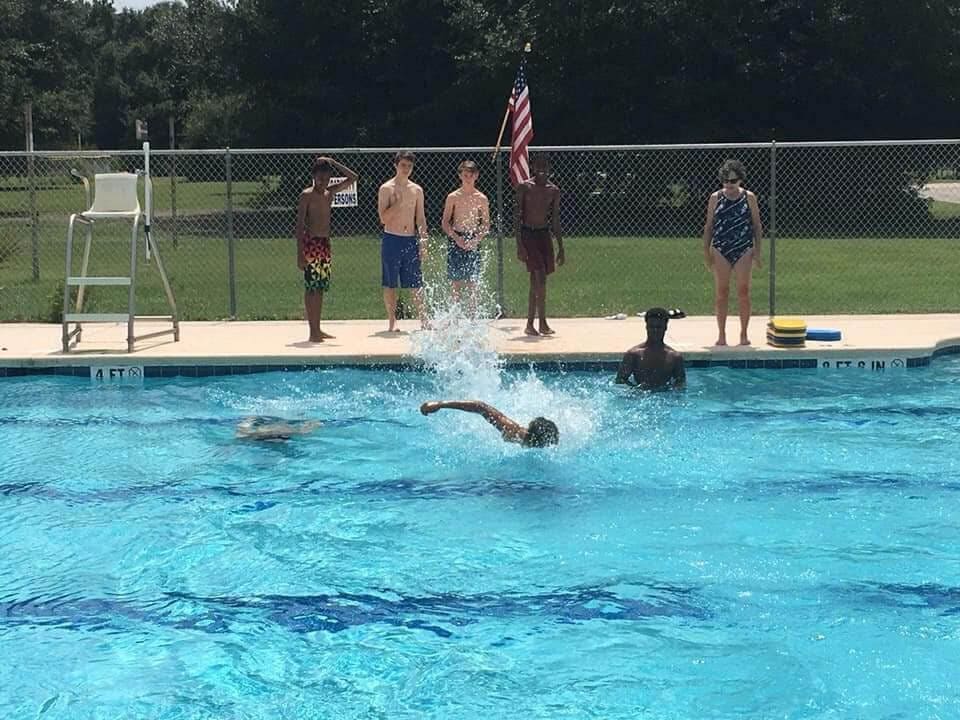 SAVANNAH SCORE WORKSHOP
(SAVANNAH, GA) What do you need to know to create a successful business? Whether you are an aspiring entrepreneur or a small business owner, you need real-world tools, knowledge and insights in order to succeed. The "Business Launchpad: How to Start, Manage, and Grow a Success Business" offers exactly that. As part of this workshop you will learn from expert SCORE Business mentors how to tell if you have a viable business idea, the key elements of a successful business, how to create an effective business plan, how to manage finances and achieve profitability, how to find possible sources of funding, how to create effective sales, marketing and social media strategies and so much more. This workshop will take place on Saturday, April 13th from 9:00 a.m. to 3:30 p.m. at SCORE Savannah, 111 E. Liberty Street, Savannah. Registration is required. Seats are limited. Please call the Savannah SCORE office at 912-652-4335 or email us at scoresav70@gmail.com. The session fee is $49 ($20 for Students and members of the Savannah Area Chamber of Commerce)  includes all workshop materials, lunch, beverages and a flash drive with all workshop content.
PHILLIP DAVIS JOINS PARK PLACE OUTREACH
(SAVANNAH, GA) Phillip Davis has been hired by the Park Place Outreach Transitional Living Program (TLP) as a resident assistant. Davis, who will live onsite, is responsible for ensuring the safety and health of all TLP residents, while working with the program and case managers to make sure goals are met. To learn more, visithttp://parkplaceyes.org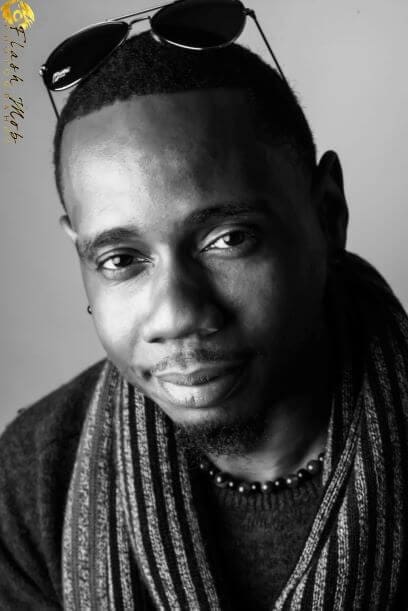 5TH ANNUAL BRA PROJECT ANNOUNCED FOR OCTOBER
(BLUFFTON/BEAUFORT, SC) Did you know that about 1 in 8 U.S. women (12%) will develop invasive breast cancer over the course of her lifetime? Perhaps you or someone you love has faced breast cancer. During the month of October – Breast Cancer Awareness Month – "The Bra Project" will once again be launched in Bluffton and Beaufort with proceeds benefiting DragonBoat Beaufort and local breast cancer survivors. To learn more, visit https://www.facebook.com/events/489009758531349/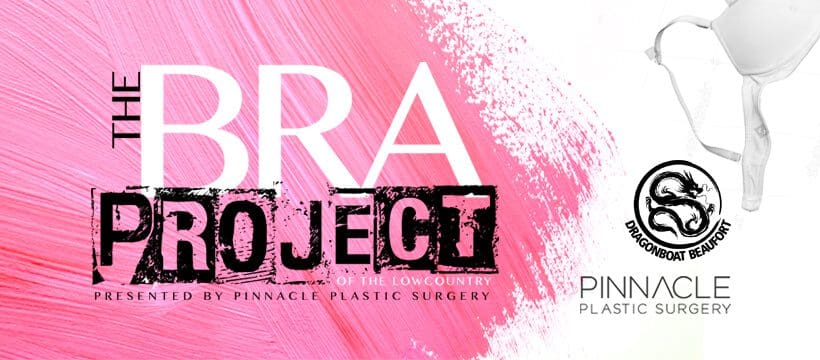 SOLAR PAVILION
(SAPELO ISLAND, GA) Vaughnette Goode-Walker and Paul Pressly, both authors and historians, were among the speakers on Sapelo Island during an Aug. 24 ceremony dedicating a new solar-panel pavilion for the Hog Hammock Public Library. Georgia Public Service Commission Vice Chairman Tim Echols visited the island last year and asked what he could do to help the island's Gullah Geechee community. He then headed the project, where he enlisted volunteers and corporate donors to create the solar array that will power the library's daytime energy needs for the next 30 years. To learn more visit https://www.savannahnow.com/news/20190823/hog-hammock-library-on-sapelo-goes-solar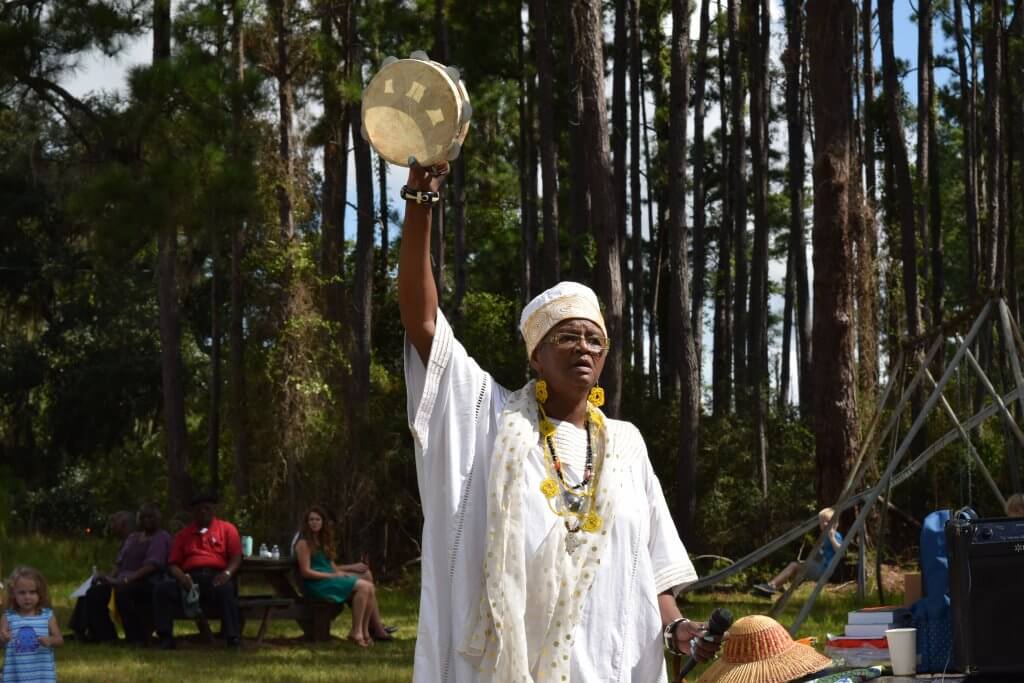 DEWITT TILTON GROUP SHARES PHOTOS OF THE PUMP HOUSE PROJECT WITH GEORGIA PORTS AUTHORITY
(SAVANNAH, GA) The Pump House project on Georgia Ports Authority has received its first concrete pours. To learn more about the Dewitt Tilton Group and the commercial construction projects it has taken on in our community, visit https://www.dewitttiltongroup.com/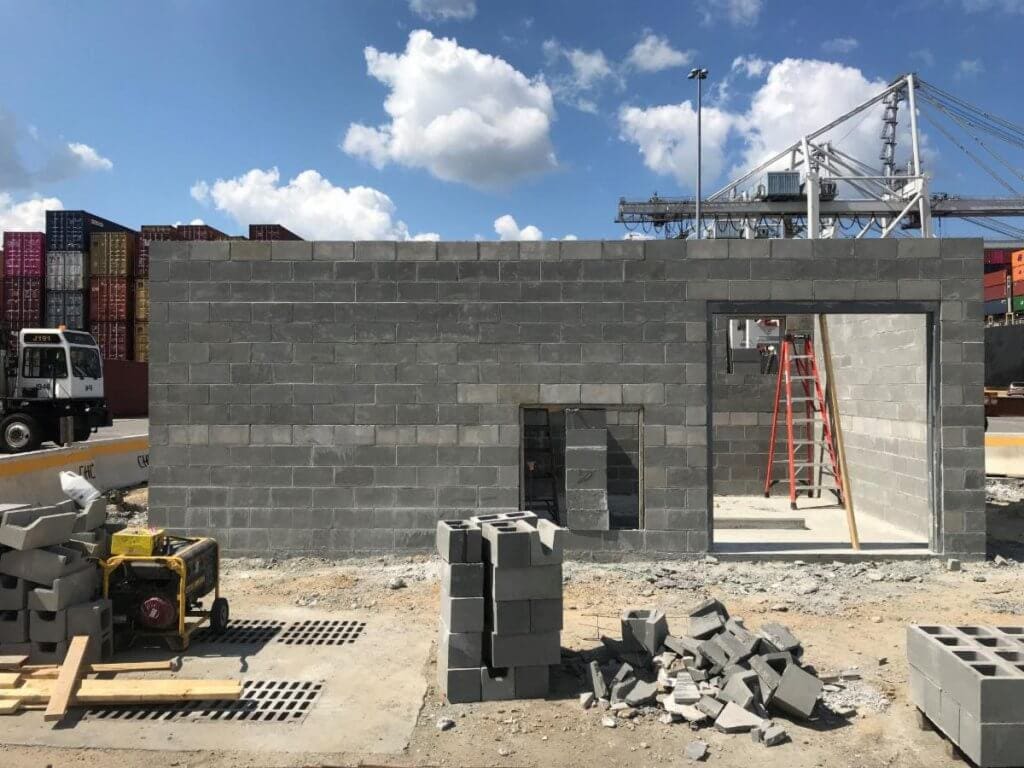 MEET ONE OF THE SFA GALA HONOREES
(SAVANNAH, GA) Meet Witt Lacy! Lacy is an assistant director who has worked with a variety of productions before setting up base in Savannah to work on "Underground," "Poison Rose," "Lady and the Tramp" and "The Glorias," among others. Congratulations, Witt! To learn more, visit https://www.savannahfilmalliance.org/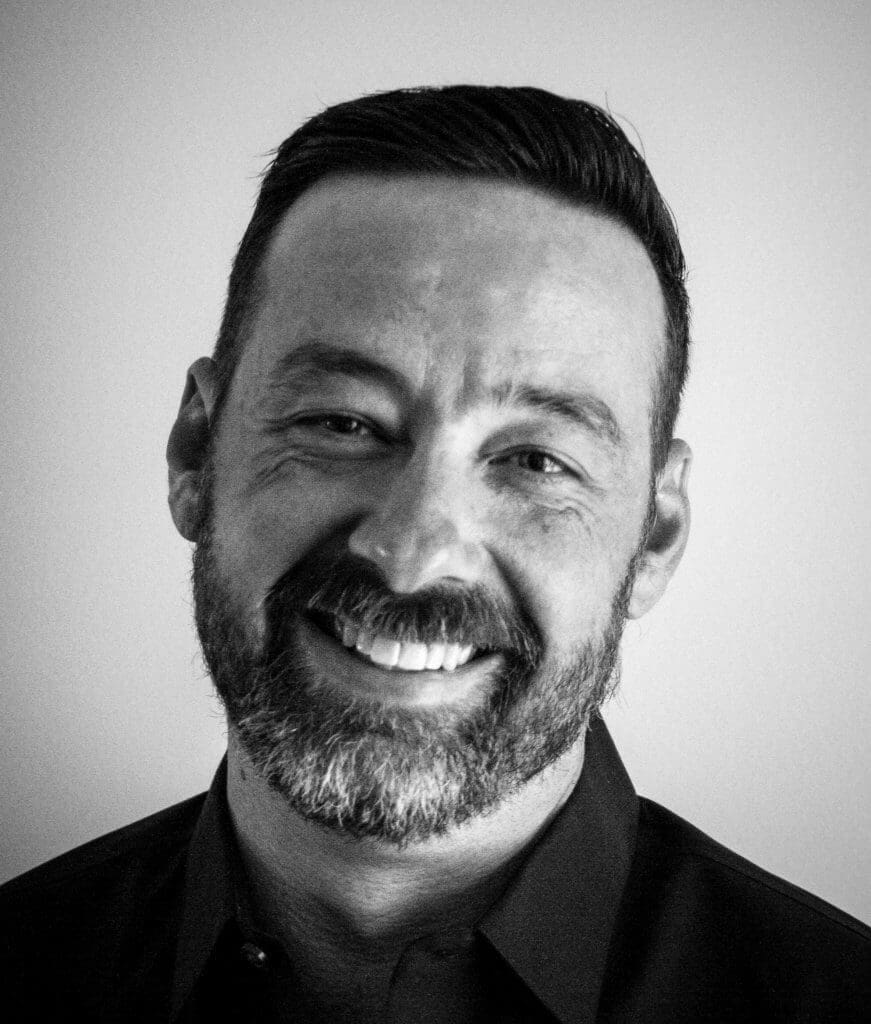 WHAT IS THE LUTZIE43 CAMPAIGN?
(BLUFFTON, SC) Peacock Automotive is partnering with the Town of Bluffton and the Bluffton Police and Fire Departments on the Lutzie43 campaign to fight distracted driving in the Lowcountry. Marty Sauls of Beaufort County Farm Bureau Insurance explains more in the video below. 
LATIN PARTY SEPTEMBER 28
(SAVANNAH, GA) The awaited Latin party is coming soon! Celebrating its 14th year, La Fiesta Latina will take place on River Street (Rousakis Plaza) on September 28th from 12:00 p.m. to 8:00 p.m. This is a free event open to the Savannah community and surrounding cities. Please email lasosavannah1@gmail.com or call Gustavo Gonzalez at 912-428-6831 for more details. This event is sponsored by Latin American Services Organization (LASO). You can also visit: https://www.facebook.com/events/2110324139083824/Â 
MARJORIE YOUNG TO PRESENT AT 2019 THRIVE LOWCOUNTRY WOMEN'S CONFERENCE
(HILTON HEAD, SC) Marjorie Young, an award-winning public relations consultant and founder of Carriage Trade Public Relations® Inc., will share five proven strategies for businesses to increase visibility and create positive buzz in the community during the third annual THRIVE Lowcountry Women's Conference to be held on Sept. 26 on Hilton Head Island, SC. The premier women's gathering will focus on enhancing and empowering personal and professional growth. Thought-provoking speakers will network with more than 200 local and visiting women, and special in-depth, skill-based learning workshops will be offered. To register or learn more, please visit https://www.hiltonheadchamber.org/thrive-2019/
MEET AIDAN
(SAVANNAH, GA) Aidan is a very affectionate little boy, preferring often to hang out and snuggle with you over playing with his Cattery roommates.To adopt Aidan, or another pet, visit http://coastalpetrescue.org/adopt/view/2019-c-028-aidan/