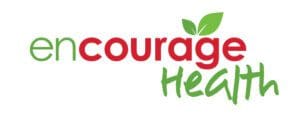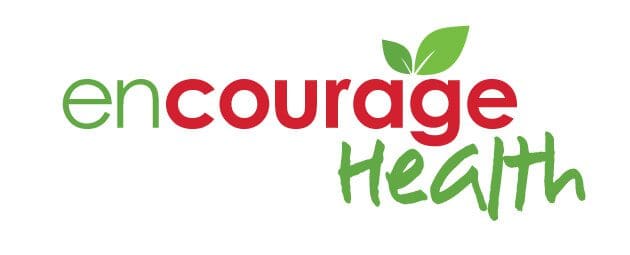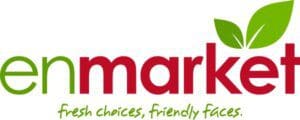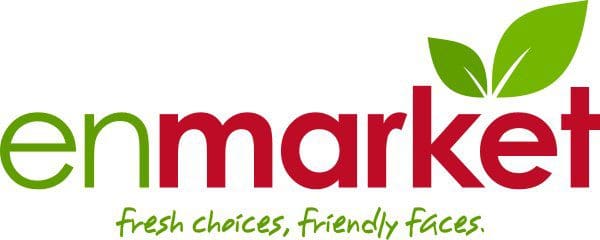 2020 series debuts October 1 with live-streamed conversations on nutrition and physical fitness.
(SAVANNAH, GA) The Enmarket Encourage Health Education Series is going live! In partnership with Healthy Savannah, the popular series will launch its 2020 season on Thursday, October 1 with livestreamed online conversations featuring leading voices in the area of health, fitness and well-being.
Speaker nominations are currently being accepted through August 21.
"Over the past six years, program topics have covered a wide range of subject matter discussed by respected experts in the health field," said Matt Clements, Enmarket's Vice President of Marketing. "Now, with the impacts of the COVID pandemic affecting everyone in some way, it's more important than ever to focus on ways to improve health and wellness, mental well-being, and stress reduction."
This marks the seventh year for the Enmarket Encourage Health education series, in partnership with Healthy Savannah and supported by Savannah Morning News, City of Savannah, and the REACH Team of Savannah's Project HOPE.
By going digital this year, the series is striving to safely engage with people wherever they are. Anyone with expertise in presenting a health-oriented topic focusing on nutrition, physical activity, or well-being should submit the concept to healthysavannah.org/presenter-application. The deadline for submissions Friday, August 21, 2020, by 5:00 pm.
Applications should include the presenter's name, organization, job title, and contact information, along with the proposed topic, title, a summary paragraph of the proposed presentation, and supporting statistics. Applicants will also be asked for a brief biography and headshot. Each submission will be reviewed by the Encourage Health advisory board.
Because the events are non-commercial and center on offering health education to the Savannah community, speakers are asked to volunteer their time and not promote any specific product or service in their presentation.
Selected speakers for the quarterly series will be announced in early September.
The 2020 series will kick off on Thursday, October 1 at 1:00 p.m. The program will be live-streamed quarterly on Healthy Savannah's Facebook page, https://www.facebook.com/healthysav/, rebroadcast by Savannah's Government Channel 8, and made available as a podcast by the Savannah Morning News.
Subsequent programs will be presented in 2021 at 1:00 p.m. on January 7, April 1, and July 1. There is no cost to participate. For additional programming details, visit healthysavannah.org.
For more information, contact Paula Kreissler at paula@healthysavannah.org.
ABOUT ENMARKET
Enmarket, Savannah's largest convenience store chain, employs more than 1,400 people and operates 126 convenience stores, 14 quick-serve restaurants, and two fast-casual restaurants as the 49th largest convenience store operator in the country. Founded as Interstate Stations by Robert Demere in 1963, the retailer operates convenience stores in Georgia, South Carolina, and North Carolina and was noted as the industry's "Biggest Mover" in-store count ranking by Convenience Store News in 2018. The company is committed to giving back to the community through many charitable contributions and volunteer efforts, offering fresh food, healthy snacks, and competitively priced quality fuel as part of its mission to enrich life. www.enmarket.com
ABOUT HEALTHY SAVANNAH
Healthy Savannah, a 501C(3) public charity is a public/private coalition of over 200 businesses, nonprofits, faith-based organizations, schools, neighborhood organizations, and healthcare and government agencies, It began as an initiative of City of Savannah Mayor Otis Johnson, formed in 2007. Healthy Savannah leads and supports a culture of health in the Savannah area by creating an environment that makes a healthy choice the easy choice; building a collaborative network that identifies and shares resources; collecting and disseminating information, promoting best practices, and implementing innovative programs, and advocating for effective policies. Since its inception, this innovative, cross-sector collaboration has vastly benefited the community as evidenced by numerous multi-agency projects, grants, and policy initiatives that have emerged from the initiative to create and sustain a Healthy Savannah. For more information, visit www.healthysavannah.org
CONTACT
Matt Clements
Vice President of Marketing
Enmarket
MClements@enmarket.com
MEDIA CONTACT
Marjorie Young
Carriage Trade Public Relations®
912.844.9990
www.carriagetradepr.com
marjorie@carriagetradepr.com