The Fifth Annual Bra Project Wrapped Up with Bras & Bubbly Event
(BLUFFTON/BEAUFORT, SC) The Fifth Annual Bra Project concluded its tour of the Lowcountry with the Bras & Bubbly evening event on Thursday, Oct. 24, when the winner of the competition for best-designed bra was revealed.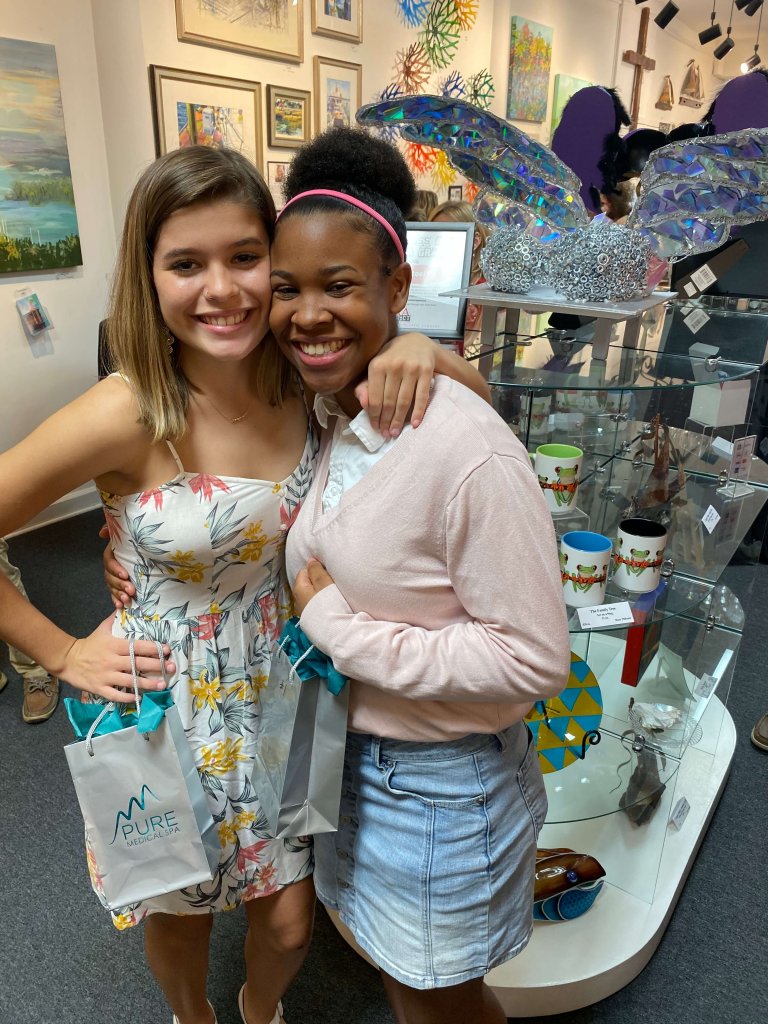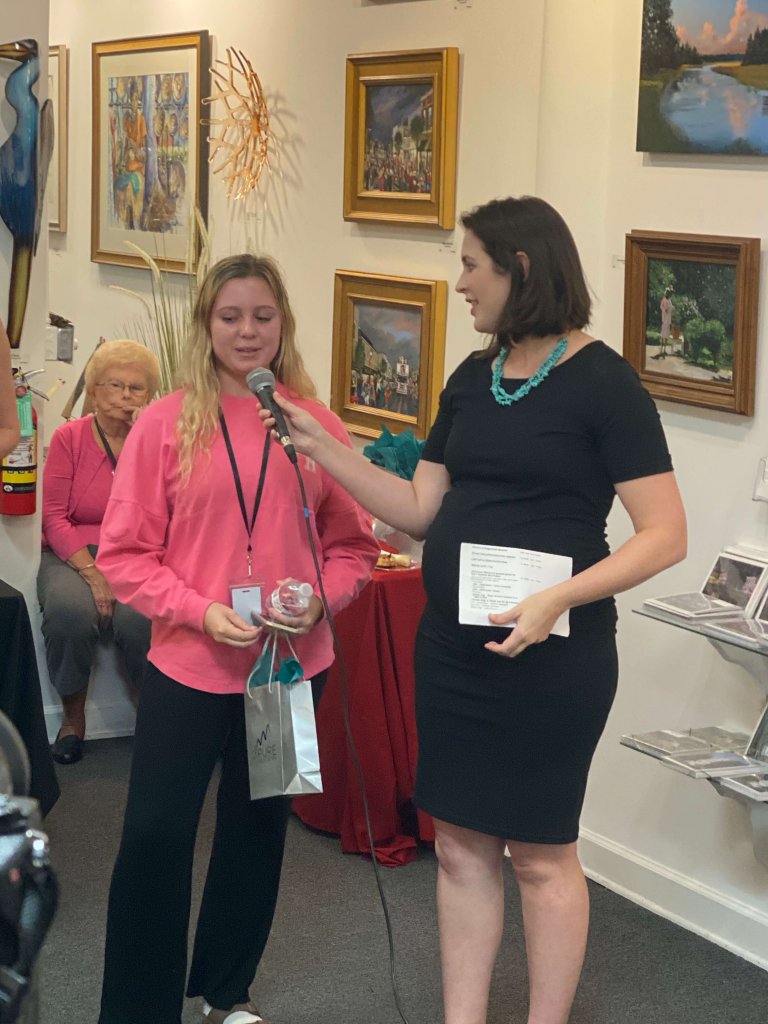 The event ran from 6 to 8 p.m. at the Thibault Gallery at 815 Bay St., Beaufort, South Carolina.
The Bra Project competition included 13 bras designed by students from Hilton Head High School, May River High School and Bluffton High School. The bras have been on a display tour collecting votes from the public throughout October.
In addition to recognizing the student whose bra design received the most votes, Bras & Bubbly held a silent auction featuring pieces donated by local artists who have a breast cancer story to share. Guests also enjoyed light refreshments and music.
The student-designed bras were displayed in the gallery during the week leading up to Bras & Bubbly.
All proceeds from Bras & Bubbly ticket sales and the silent auction were donated to DragonBoat Beaufort's support of local cancer patients and survivors in Beaufort County.
"We were so excited to host Bras & Bubbly again," said Dr. Audrey Klenke, plastic surgeon and principal of Pinnacle Medical Group. "It is such a wonderful way to bring the community together to celebrate the work these students have put into raising awareness for breast cancer, as well as to honor the contributions of local artists and the women of DragonBoat Beaufort. Bras & Bubbly gives us all a time to reflect on what we have accomplished in the name of breast cancer awareness, and then we'll do it all again next year."
This marks the fifth year Pinnacle Medical Group has organized The Bra Project and the second year the group has hosted the Bras & Bubbly event.
To learn more about The Bra Project, visit https://www.facebook.com/events/669092870274765/
ABOUT THE PINNACLE MEDICAL GROUP
The Pinnacle Medical Group is the locally owned and operated parent company of Pinnacle Plastic Surgery, PURE Medical Spa and Beaufort Dermatology. Principal, Dr. Audrey Klenke is the only board-certified female plastic surgeon in Bluffton, South Carolina and is affiliated with multiple outpatient centers in the area, as well as, Beaufort Memorial Hospital and Hilton Head Hospital. Pinnacle Plastic Surgery and PURE Medical Spa are located at 7 Mallet Way, Bluffton, SC 29910. Beaufort Dermatology is located at 1096 Ribaut Road, Beaufort, SC 29902. For more information, please call (843) 815- 6699, or visit http://pinnaclemd.com/, http://pinnacleplasticsurgery.com/, http://puremedspamd.com/ and http://www.beaufortdermatology.com/.