66th Annual Greek Festival Continues After Hurricane Matthew
WHO: Members of St. Paul's Greek Orthodox Church
WHAT: 66th Annual Greek Festival
WHEN: Friday, Oct. 21 and Saturday, Oct. 22
TIME: 11 a.m. to 9 p.m. daily
WHERE: St. Paul's Greek Orthodox Church, 14 West Anderson Street, Savannah, GA, 31401
WHY: The 66th Annual Greek Fest will continue the celebration after being interrupted by Hurricane Matthew. Guests can enjoy greek music and dancing. Festival attendees will also have an opportunity to learn about the Eastern Orthodox Christian Church and see the interior of one of Savannah's most unique structures, St. Paul's Greek Orthodox Church, which is newly renovated and more beautiful than ever. Guided tours will be held on Friday and Saturday.
Attendees will have the opportunity to try Greek dishes such as spanakopita (Spinach with feta cheese and herbs baked in layers of filo), Greek meatballs (a favorite for kids of all ages), gyros (sliced beef and lamb served on pita bread), and Greek salads. A delectable assortment of Greek pastries will also be available, these include diples (fried filo dough dipped in honey syrup) to kourabiedes (butter cookies topped with powdered sugar) and baklava, the traditional treat of pecans and spices baked in layers of filo.
NOTES: All public is invited to the event, a suggested donation of $2 is requested after 4:00 p.m. on Friday and all day Saturday.
EVENT CONTACT: Tommy Danos, 912-660-6412, tommydanos@att.net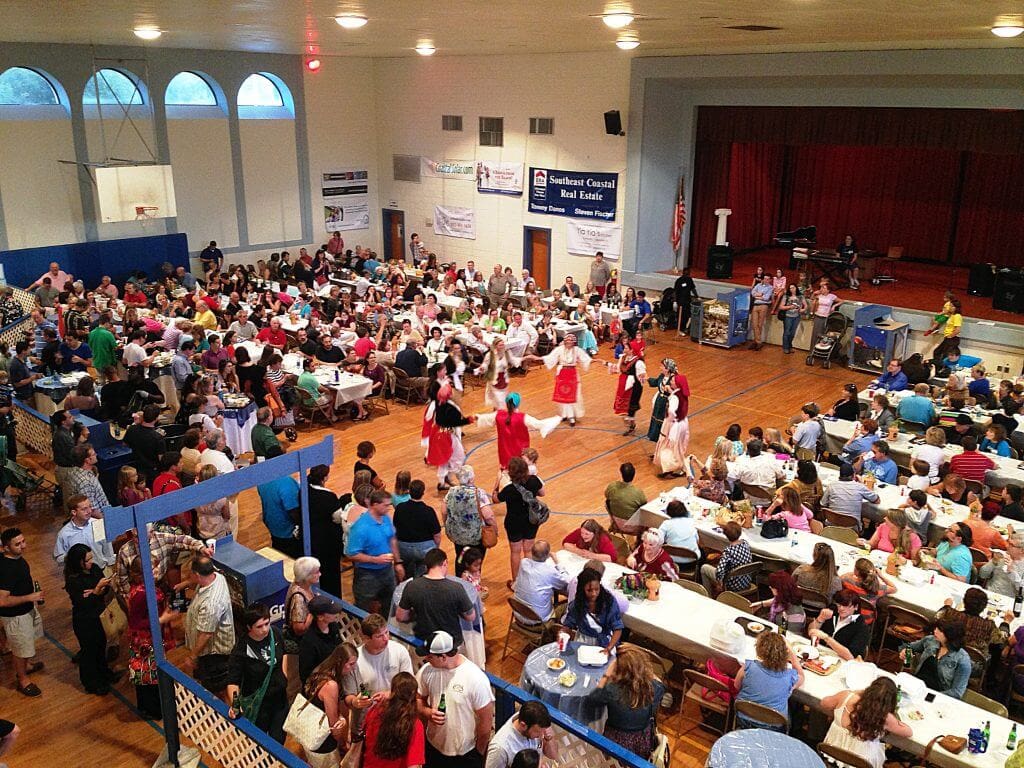 MORE ABOUT SAVANNAH'S GREEK FESTIVAL
Get ready to get your Greek on. No experience required. A Savannah tradition, the Annual Greek Festival, is held annually in October at St. Paul's Hellenic Center, 14 West Anderson St. The celebration features homemade Greek food, desserts, drinks, dancing and live music, along with a marketplace and church tours. For more information, visit https://www.savannahgreekfest.com/ or call 912-236-8256. Follow the Greek Festival on Facebook at https://www.facebook.com/SavannahGreekFest and Twitter at @SavGreekFest.
MEDIA INQUIRIES
Cynthia Wright
Director of Communications
Carriage Trade PR
Cecilia Russo Marketing
912.856.9075
http://www.carriagetradepr.com
cynthia.wright@carriagetradepr.com