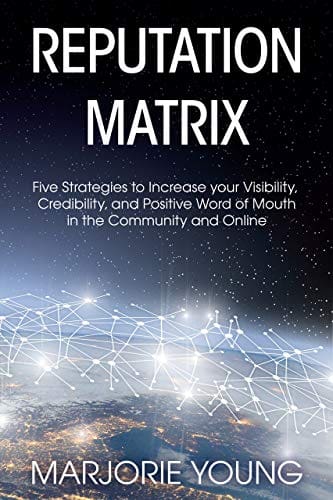 Did you know that over 90% of new business comes from word of mouth?
Did you know that there is an actual strategy for building buzz?
The REPUTATION MATRIX guides the small business owner through 5 proven strategies that will increase your visibility, credibility, and positive word of mouth in the community and online.
The REPUTATION MATRIX will be the most important marketing strategy you will ever use.
"The Reputation Matrix turns small business marketing on its head. I am a small business owner and thought that word-of-mouth was outside of my control. Marjorie Young's book has empowered me to make word-of-mouth an active marketing practice that I cultivate rather than something I just cross my fingers and hope to receive. This is a game changer!" -Melissa Gratias, Ph.D., Productivity Coach, Speaker, and Writer