Jenkins High School and Savannah Christian Preparatory School to Receive Custom Mouth Guards from Sandfly Family Dental
(SAVANNAH, GA) Football teams from Jenkins High School and Savannah Christian Preparatory School will receive free custom mouth guards courtesy of the 2018 Canfield Mouth Shield Program sponsored by Dr. Angela Canfield of Sandfly Family Dental in Savannah and Premier Dental Designs in Rincon.
This will be the fifth year Canfield has donated mouth guards to local schools. These custom-made mouth guards provide stability to the players' jaws and cushion blows that can cause severe dental injuries such as broken teeth, fractured jaws, gum lacerations and injuries to their lips or tongue.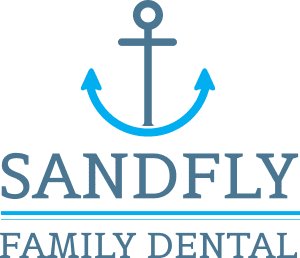 Savannah Christian has three football teams that will benefit from the donation: a fifth- and sixth-grade team, a seventh- and eighth-grade team and a high school team.
"We are excited to use this gift as a chance to educate our players on safety fundamentals," said Eddie Wilson, a school board member and volunteer head coach for the SCPS fifth- and sixth-grade team.
Jenkins High School is the first Savannah public school to win consecutive regional football titles during the 2016-2017 and 2017-2018 seasons. Canfield's donation will allow the team to put more of its booster club's fundraising capacities toward providing pre- and post-game meals for its players.
"Properly fitted mouth guards are proven to reduce the damage of impacts that often lead to concussions and other severe injuries," Canfield said. "It is a privilege to put my time and expertise toward protecting local athletes from these types of injuries."
The full fitting, molding and examination of each player's mouth guards usually costs $440. Between Jenkins and SCPS, 177 players will benefit from this donation, which amounts to $51,480 of donated protection pieces.
These mouth guards will have a one-year warranty that covers dental expenses incurred by players who are injured while wearing the mouth guards. The warranty also pays $1,093.75 per injured or replaced tooth and up to a maximum total liability of $35,000 per incident.
ABOUT DR. ANGELA CANFIELD
Dr. Canfield is licensed by the Georgia Board of Dentistry and the National Board of Dentist. She owns and practices at two dental offices: Premier Dental Designs in Rincon at 5871 HWY 21 South and Sandfly Family Dental in the Norwood Market in Savannah. Both offices provide Family/Preventative Dentistry, Cosmetic Dentistry, Restorative Dentistry, Orthodontic Dentistry, Digital X-Rays, E4D One Day Crowns, Electronic Claims, Intra Oral Camera and Paperless Charting. The offices are open Monday through Friday and offer evening appointments. For more information, call 912.826.4037 or visit http://www.premierdentaldesigns.com/ or http://www.sandflyfamilydental.com/.
CONTACT
Angela C. Canfield
molar799@yahoo.com
912-713-1398 Cell
912-826-4037 office
MEDIA CONTACT
Cecilia Russo
Cecilia Russo Marketing
912-665-0005
info@crussomarketing.com
Marjorie Young
Carriage Trade Public Relations, Inc.
912-844-9990
marjorie@carriagetradepr.com