Beaufort Dermatology Innovates With Non-Invasive Skin Exam Technology
(BEAUFORT, SOUTH CAROLINA) Beaufort Dermatology of Pinnacle Medical Group is thrilled to present Vivascope 1500, the newest in skin cancer technology allowing the provider to make a diagnosis without removing any tissue. Pinnacle is the only practice in the area offering this advanced technology.
In-vivo reflectance confocal microscopy (RCM) is a non-invasive skin imaging modality for detecting diseases of the skin such as melanoma and other cancers. It can be used in place of biopsies in certain cases and is effective in viewing large skin lesions where a biopsy of the entire spot might be difficult.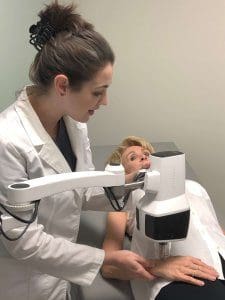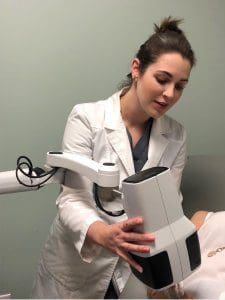 Additionally, it is useful in defining the margins of an area for surgical excision and can be useful in evaluating the results of treatment. Among its advantages is the ability to avoid potential scarring from biopsies and also provides a safe, painless option for children or those who may be nervous about procedures.
"Medical research and development shape a modern medical practice," said owner Dr. Audrey A. Klenke, MD, FACS. "We are so excited to be the first to offer Vivascope 1500, which can decipher a lesion that needs to be removed versus one that can be safely monitored. In the Lowcountry, our fun-in-the-sun lifestyle makes it critical to prioritize skin health."
Dr. Klenke adds, "The fact that procedures are becoming increasingly less invasive without losing the ability to accurately diagnose and treat is great news for patient care."
ABOUT THE PINNACLE MEDICAL GROUP
The Pinnacle Medical Group is the locally owned and operated parent company of Pinnacle Plastic Surgery, PURE Medical Spa and Beaufort Dermatology. Principal, Dr. Audrey Klenke is the only board-certified female plastic surgeon in Beaufort County, South Carolina, and is affiliated with multiple outpatient centers in the area as well as Beaufort Memorial Hospital and Hilton Head Hospital. Pinnacle Plastic Surgery and PURE Medical Spa are located at 7 Mallet Way, Bluffton, SC 29910. Beaufort Dermatology is located at 1096 Ribaut Road, Beaufort, SC 29902. For more information, please call (843) 815-6699, or visit http://pinnaclemd.com/ and http://www.beaufortdermatology.com/.
MEDIA CONTACT
Melody Jones
Sales & Marketing Specialist
Pinnacle Medical Group
7 Mallett Way, Bluffton, SC 29910
p: 843.815.6699 ext. 1009
f: 843.815.6695
mjones@pinnaclemd.com
www.PinnacleMD.com