Bethesda Academy Scholarship Gala to Set Stage for Graduation
(Savannah, GA) Bethesda Academy's 2019 Scholarship Gala will be held from 6:30 p.m. to 9:30 p.m on Friday, May 10, at the Plantation Club at The Landings. The Bethesda class of 2019 will graduate the following day.
The speaker for the scholarship gala will be Robert L. Brown, principal/owner of R.L. Brown and Associates, an Atlanta architectural firm. Brown is a native of Dublin, Georgia, who worked on Atlanta's Hartsfield-Jackson Atlanta International Airport in the late 1970s.
He later founded his own firm. Its portfolio includes such projects as the Ray Charles Performing Arts Center and Music Academics Building at Morehouse College and the Birmingham Civil Rights Institute in Birmingham, Alabama, along with numerous other scholastic and public structures.
"We are excited to be able to bring a speaker of such accomplishment as Robert Brown," said Bethesda president Michael Hughes. "He can demonstrate to our students that privilege is not a requirement when you have hard work, focus and leadership skills on your side. That's not just how you build a career, but, as Brown has demonstrated, how you build a legacy."
Bethesda's class of 2019 has 15 members. Eleven plan to attend college and were accepted by 14 different colleges and universities. One future graduate plans to enlist in the U.S. Air Force and another will attend an EMT course to enter the medical field. Two others hope to enroll in Georgia Ports Authority's Y.E.S. program, a mentor-based program that transitions graduates into careers at the port.
Thanks to the school's dual enrollment program with Point University, many of the college-bound graduates will start their college careers as near sophomores.
"In our junior and senior classes, one in three students is dual enrolled, meaning they are completing high school and at the same time taking college courses for college credit," said Hughes. "This is not only a testament to the quality of our academic program, but in this day of staggering student-loan debt, it represents fiscal responsibility, leading to solid savings for students and their families."
Twelve juniors and seniors are involved in joint enrollment classes.
Tickets to the scholarship gala are $150 and are available at http://www.bethesdaacademy.org/giving/special-events/scholarship-gala/.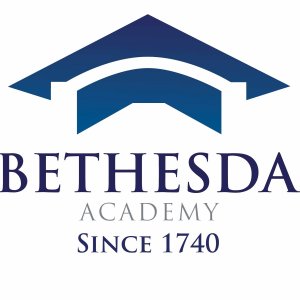 ABOUT BETHESDA ACADEMY
Founded in 1740, Bethesda Academy is the oldest child-care institution in the United States. Now it is a private boarding and day school for young men in grades six through twelve and is accredited by the Southern Association of Colleges and Schools. The 650-acre campus features a variety of athletic teams, a wildlife management and organic farming program and college preparatory curriculum. Through its "Lead The Way" initiative, students have access to exclusive integrated learning and leadership opportunities. For more information, visit www.bethesdaacademy.org or call 912.644.4376.
MEDIA CONTACT
Cynthia Cradduck
Carriage Trade Public Relations®, Inc.
Cecilia Russo Marketing
cynthia@carriagetradepr.com
912.856.9075