(SAVANNAH, GA) Breastfeeding remains the healthiest way to feed a baby, even during the challenges of the COVID-19 crisis, and locally, the REACH (Racial and Ethnic Approach to Community Health) team of Project HOPE (Healthy Opportunities Powering Equity), continues to urge mothers to choose this method. The program, which is supported by the YMCA of Coastal Georgia and Healthy Savannah through grant funding awarded through the Centers for Disease Control's REACH program, is dedicated to closing the gap in health disparities among various populations in Savannah and Chatham County, and many of those disparities are rooted in nutrition.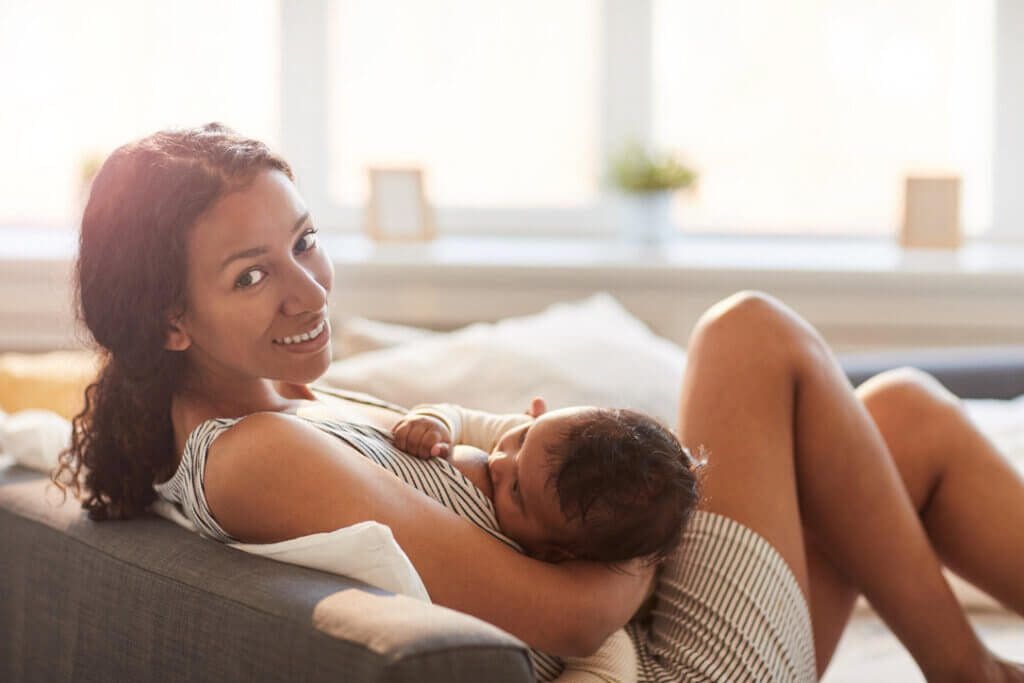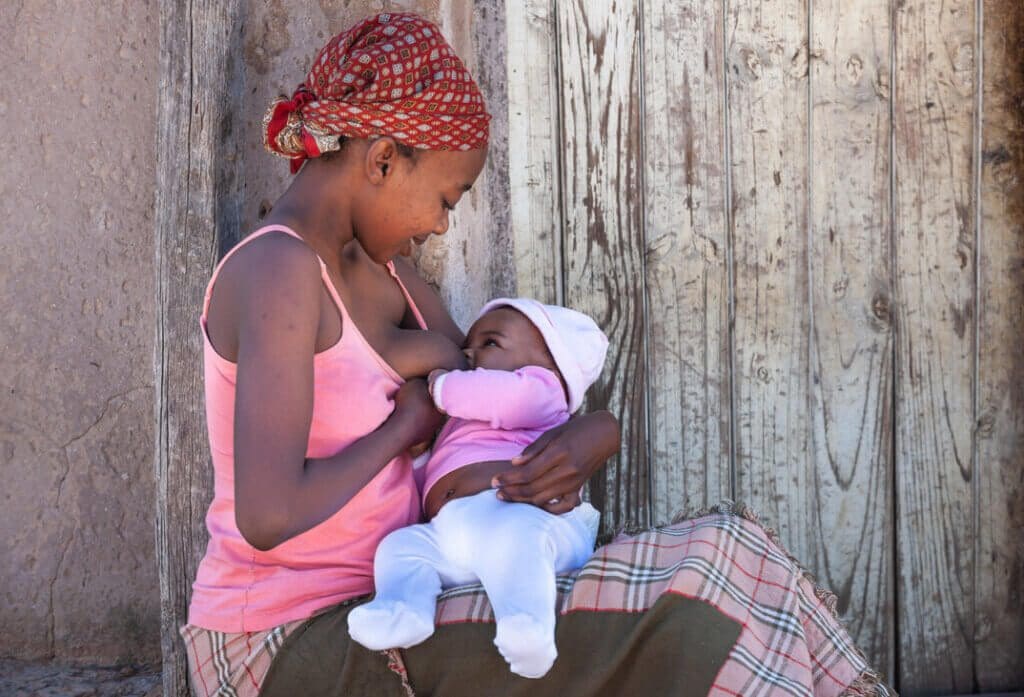 Major health organizations – the Centers for Disease Control and Prevention, the World Health Organization, and professional associations representing obstetricians and pediatricians – continue to call breastfeeding the best option, largely even in cases where there is a threat or even confirmation of COVID-19 infection.
That doesn't mean things haven't changed, however. Mothers are advised to pay particular attention to hand hygiene before feeding their infants and to wear a mask if there is a possibility they have been exposed.
The American Academy of Pediatrics suggests that infants born to infected mothers should be cared for by a healthy caregiver. "Mothers who are in the same household as their babies should maintain at least a 6-foot distance whenever possible," the AAP website says.
Mothers who are concerned about exposure to COVID could pump milk for someone else to feed their babies, according to groups like the CDC, but great care must be taken to sanitize pumping equipment and observe other health measures.
"We do not know for sure if mothers with COVID-19 can spread the virus to babies in their breast milk, but the limited data available suggest this is not likely," the CDC says in a statement on its website, pointing out that breast milk provides protection against many illnesses.
Shawntay Gadson is a lactation consultant who works in the Neonatal Intensive Care Unit at Memorial and with Project Hope and the REACH team's various programs. She has first-hand experience in the health value of breastfeeding. She pointed out that she and other lactation professionals are making sure they keep up with the latest CDC guidelines since the COVID situation has proven to be fluid and rapidly changing.
"If moms are expressing concerns about COVID-19, we are telling them the most important thing is to have good hand hygiene," Gadson said. "If a mom is COVID-19 positive, basically the mom and her doctor come up with a plan. If that mom chooses to pump breast milk rather than directly breastfeed, then she gets her own dedicated pump. If she decides to breastfeed, she wears a mask and takes extra care with hand hygiene."
Local breastfeeding advocate Holly McSpadden, IBCLC (International Board Certified Lactation Consultant), who is the senior lactation consultant at Memorial Health University Medical Center, says current medical thinking is that breast milk remains the best option for babies and keeping mother and baby together while directly breastfeeding is preferable whenever medically possible. She pointed out that pumped breast milk is a well-established option, especially when health concerns separate mother/baby pairs."That wouldn't be any different than what we do with our mothers and babies in the neonatal intensive care nursery," she said. "We want to talk to mothers that are suspected of or who have COVID and instruct them to be careful when they pump, to be sure they disinfect the surfaces. But they certainly can provide their own milk."
The American Academy of Family Physicians, via its website, has issued a statement on breastfeeding and COVID-19. It reads in part: "The AAFP recommends promotion of breastfeeding and parent-infant bonding, and avoidance of parent-infant separation whenever possible. If the parent has been exposed to COVID-19 but is asymptomatic, breastfeeding is a reasonable choice. The parent should use a mask and careful hand hygiene to reduce the risk of exposing the infant to respiratory secretions."
The REACH team, through Project Hope, supports a variety of programs to make healthy food available to low-wealth communities, including a new Photovoice Project being developed by Nandi Marshall, DrPH, of the Jiann-Ping Hsu College of Public Health at Georgia Southern University. She uses a combination of photography and storytelling to empower those taking part to share their experiences with breastfeeding. Gadsen is also working with this effort in recruiting new moms as participants. This effort was inspired by the 2007 Breastfeeding Report Card from the Centers for Disease Control and Prevention that indicates African Americans have the lowest rates of initiating breastfeeding (60 percent) and continuing it at six months (28 percent) and 12 months (13 percent) compared to all other racial/ethnic groups in the United States.
Project HOPE is supported by the YMCA of Coastal Georgia and Healthy Savannah through grant funding awarded through the Center for Disease Control's REACH program to provide close the gap in health disparities among priority populations in Savannah and Chatham County.
For more information, visit online at https://ymcaofcoastalga.org/reachsavannah or https://healthysavannah.org/about/reach-savannah-chatham-county/
ABOUT REACH SAVANNAH:
In September of 2018, The YMCA of Coastal Georgia and Healthy Savannah were awarded a five-year, $3.4 million dollar Racial and Ethnic Approach to Community Health (REACH) grant from the Center for Disease Control. Through this funding, the Savannah / Chatham County REACH team works to close the gaps in health disparities among priority populations in Savannah and Chatham County in the areas of nutrition, physical activity, and community – clinical linkages. The local project is called HOPE, Healthy Opportunities Powering Equity. Working with over 20 community partners and organizations, the REACH team works to provide equal and consistent access to ensure the health and wellness of our community through policy, systems, and environmental change. www.ymcaofcoastalga.org www.healthysavannah.org
MEDIA CONTACT
Marjorie Young
Carriage Trade Public Relations® Inc.
912.844.9990
www.carriagetradepr.com
marjorie@carriagetradepr.com