(SAVANNAH, GA) For the fourth year in a row, Hire Dynamics has been named Best of the Best Coastal Empire Employment Agency, awarded by the Savannah Morning News based on reader votes. The staffing company is located in the Savannah area at 135 Canal St., Suite 100, Pooler, GA 31322.
"We are beyond thrilled to receive this award," Savannah Regional Manager Loti Pitt said. "Here in Savannah, we put over 625 people to work a day and aim to fill more than 150 positions in manufacturing, contact centers, office support and e-commerce/logistics at warehouses and distribution centers."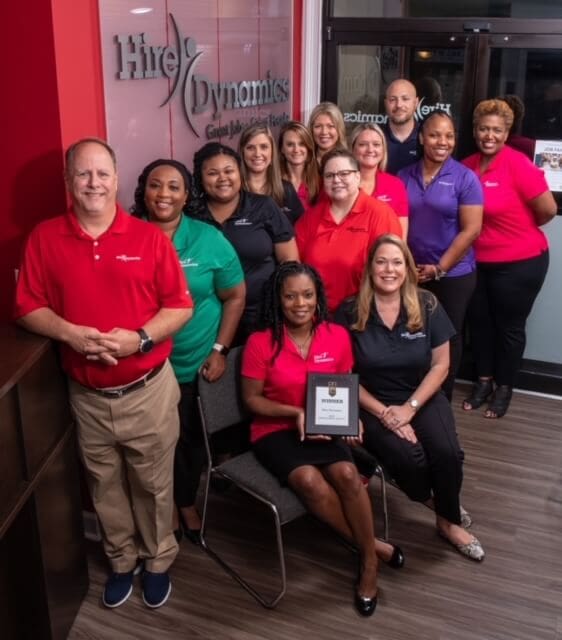 Each year, Savannah Morning News readers vote for "the best our community has to offer," in numerous categories, but only the top businesses in each category make it to the final voting stage. Voting takes place in June and the awards are announced in late August.
ABOUT HIRE DYNAMICS
Hire Dynamics is a staffing company located in the Savannah area at 135 Canal St., Suite 100, Pooler, GA 31322. Founded in 2001, Hire Dynamics' mission is to be the #1 staffing company you would refer to a friend. The company puts over 625 people to work a day in Savannah and employs some 11,000 people daily at more than 1,500 client locations throughout the Southeast. Voted 2021's "Best of the Best" by Savannah Morning News readers, Hire Dynamics also has ranked a "Best Place to Work" for 13 years in a row according to their own employees. For more information, go to https://hiredynamics.com/locations/savannah-pooler-ga/ or call Regional Manager Lori Pitt at 912-988-3102. Download the app at https://app.work4hd.com/