Keith Fletcher of Speros Featured in National Magazine, Business Solutions
(SAVANNAH, GA) Business Solutions, a monthly publication dedicated to helping IT solutions providers grow their businesses, featured Keith Fletcher, Chief Operating Officer of Speros, a full-service technology company headquartered in Savannah.
According to the article, "The Real Secret To Creating A Managed Services Differentiator," written by Jay McCall, Speros has solved a common pain point for a majority of its customers and increased the company's monthly recurring revenue. McCall is the publication's editor of networking, managed services and storage.
Susan Speros brought Keith Fletcher onboard 3 years ago as Chief Operating Officer, making him the newest member of the management team to facilitate growth and expand the company.
Over the last 3 years, Speros has evolved from a telecom consultant with an IT division to the largest technology services company in the region and in doing so has more than doubled business over a three-year period. The growth was fueled by focusing on monthly reoccurring revenue, and one major component has been a unique Hardware-as-a-Service (HaaS) program which started with Speros' firewall manufacturer, SonicWALL, but the article also credits him with an even bigger win.
Several months ago he approached Speros' routing and switching manufacturing partner, ADTRAN, got them on board with HaaS and, in doing so, found new opportunities to further strengthen the company's partnerships as well as its bottom line.
"When I approached ADTRAN about the possibility of starting a HaaS program, I was pleasantly surprised to find that they liked the idea," Fletcher said. "After all, switches are a key component of the network infrastructure and even wireless access points have to connect to switches, which can slow down a network as they age. But when ADTRAN said they also wanted to bundle their management suite with the hardware, I knew we were on to something that would allow our technicians to see and do much more in managing their network's performance, health and data usage."
Since the ADTRAN HaaS program kicked off in June 2016, Fletcher said, "there has been a fantastic reaction by our customers, being able to have a truly state of the art infrastructure for a small monthly fee is very attractive to everyone."
The difference between the Speros/Adtran/Blue Socket/SonicWALL program is that this is a true manufacturer's program. All of these enterprise class technology companies have developed programs that Speros administers to provide the highest caliber technology to the business community.
This is very different from programs from other technology companies where the technology company purchases the equipment and then "rents" it to their customers.
"An average company with 100 employees and the usual office IT infrastructure might spend about $15,000 on switches and firewalls, compared to $500 a month to rent," Fletcher said. "When you add additional costs for PCs, printers, telephones and paying someone to run your IT department, the capital outlay would be huge compared to pennies on the dollar to rent all of it. Also, instead of having to buy equipment that depreciates every five years, HaaS allows entrepreneurs to stay current across the board."
To read the full article, visit http://www.bsminfo.com/doc/the-real-secret-to-creating-a-managed-services-differentiator-0001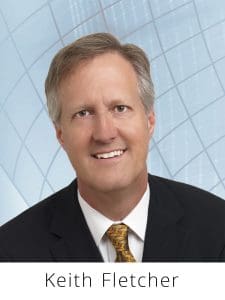 Speros, which was founded 1984, has reported a 2015 sales growth rate of 40 percent and a 2016 projected sales growth rate of 25 percent. The company has 27 employees. For more information, visit speros.com, call 912-354-8900 or email info@speros.com.
MORE INFORMATION ON SPEROS
Established in 1984, Speros provides technology solutions for businesses, offering telephone systems, IT services, surveillance systems, web design and branding solutions and cloud computing. Speros team members continually stay updated on leading-edge, certified technologies to maximize solutions and ensure businesses succeed in this fast-paced, technology-driven world. For more information, visit speros.com, call 912-354-8900 or email info@speros.com. Find Speros on Twitter at @sperostech
CONTACT
Keith Fletcher
Chief Operations Officer
Speros
912-354-8900
kfletcher@speros.com
MEDIA CONTACT
Marjorie Young
Carriage Trade PR, Inc.
912.844.9990
visteam@carriagetradepr.com