Visiting Productions Can Now Access all Necessary Services Under One Roof
(SAVANNAH, GA) Business and entertainment attorney Charles Bowen has announced the formation of Southern Gateway Production Services.
The company's mission is to ensure a seamless experience for out-of-town producers coming to Savannah to film their projects. Bowen's overall goal is to continue to build upon Savannah's stature as one of the country's most desirable and user-friendly filming locations in ways that will both greatly benefit production companies while also strengthening the relationship between visiting productions and local crew, vendors and service providers.
"The idea came from weeks of strategy sessions with the City of Savannah, the Savannah Area Film Office, local service providers, and the unions and guilds," said Bowen. "Because of Georgia's industry-leading tax credit program and Savannah's additional generous rebate incentive offered by the Savannah Economic Development Authority, inquiries and interest in filming in the Savannah area are at an all-time high. Total local spending on motion pictures and television in Savannah in 2014 was slightly over $18 million. In 2015, that number jumped to nearly $60 million, and 2016 is expected to significantly surpass that figure."
After going through a significant vetting process, Southern Gateway Production Services became signatory to all IATSE National Term Agreements. IATSE is the union that represents the vast majority of film and television crew. This allows Southern Gateway clients to gain access to the most favorable terms and conditions offered in the industry.
Rather than charging a set fee for access to the National Term Agreements, Southern Gateway will instead allow its clients to simply pay a percentage of their actual savings in an effort to make certain the service is accessible and affordable to film and television productions of all sizes.
Bowen is recognized within the Savannah film community for his formation of the Savannah Film Alliance in 2015. The organization promotes the film community within Savannah and the greater Coastal Empire through advocacy and action via education, outreach and collaboration. As the founder of The Bowen Law Group, he has also developed a reputation as one of Savannah's most experienced attorneys in entertainment law.
He plans to put that expertise to use at the helm of Southern Gateway Production Services by offering motion picture and television productions access to an array of exclusive services. This not only includes access to the National Term Agreements, but the company will also facilitate production loans, broker the sale of Georgia tax credits, and provide extensive legal services including handling the application process for both the Georgia tax credits and the local incentive. Southern Gateway also serves as a one-stop shop for production companies coming to Savannah by vetting and providing connections and referrals to the full spectrum of local services required by productions at a discounted price.
"My overall objective is to ensure the continued growth and success of the Savannah entertainment industry," Bowen said. "The film and business community are working hard to make Savannah the premier film destination in the country. I am confident that these new exclusive services provided by Southern Gateway will significantly contribute to the accomplishment of that goal."
Southern Gateway Production Services is located at 7 East Congress St, Suite 1001. For more information, contact Charles Bowen at cbowen@thebowenlawgroup.com or 912-544-2050.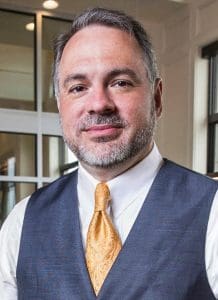 ABOUT CHARLES BOWEN
Based out of Savannah, Charles Bowen is a business attorney who focuses on commercial and entertainment law. Bowen attended Mercer University in Macon, Ga., where he graduated summa cum laude with honors in both psychology and political science. Upon graduating from Georgetown University Law Center in 1995, he moved to Savannah and established a corporate law practice.
Bowen was named "Business Advocate of the Year" in 2015 by the Savannah Morning News. He won the "2016 Helen V. Head Business Leader of the Year Award" presented by the Savannah Area Chamber of Commerce. He also chaired the 24th Annual Kiss-a-Pig campaign on behalf of the American Diabetes Association.
Bowen has received the Martindale-Hubbell® AV® Preeminent™ rating, the highest rating based upon confidential surveys sent to other attorneys. He also has been selected by the members of the State Bar of Georgia as one of Georgia Trend's 12th Annual Legal Elite in two categories: Business Law and Corporate Law. He is the author of three eBooks.
With panoramic views of the city and the Savannah River, The Bowen Law Group is located on the top floor of the Manger Building at 7 East Congress Street. For more information, call 912.544.2050 or visit http://www.thebowenlawgroup.com. Find The Bowen Law Group on Twitter at @bowenlawgroup.
CONTACT
Charles J. Bowen, Founder
The Bowen Law Group
912-544-2050
cbowen@thebowenlawgroup.com
http://www.thebowenlawgroup.com
MEDIA INQUIRIES
Cynthia Wright
Carriage Trade Public Relations™
Cecilia Russo Marketing
912.856.9075
http://www.carriagetradepr.com
cynthia.wright@carriagetradepr.com