WannaCry Malware Protection
by Jason Ryals, Chief Technology Officer at Speros
Recently making global headlines, a new variant of ransomware referred to as WannaCry has been put part of a large-scale cyber attack that has infected over 200,000 computer systems and over a 150 countries. Ransomware acts by infecting a computer through opening a malicious email or website which then encrypts your data to the user, in exchange for a payment to unlock (Decrypt) these files usually in the form of digital currency called Bitcoins. Infection can also spread to other network connected resources and perform the same operation locking an entire business from accessing their own data.
At Speros we have multiple layers of defense from NOT being apart of this exploit.
1. SonicWALL firewalls are installed and up to date with latest Security definitions and at the Speros Data Center , scans all traffic incoming and outgoing blocking anything suspicious. This also performs website filtering that will help restrict access to sites known to host malware.
2. Barracuda Networks, our anti-spam email filtering solution, inspects all email messages, unusual content,infected attachments, malicious links etc. and quarantines those messages.
3. Speros Managed Services applies Windows Updates which are tested, approved and applied to each managed workstation and Managed servers.
4. Trend Micro Antivirus is installed on each workstation and server. In the event that a rogue piece of software does happen to come through the above layers of security, the antivirus software will quarantine the suspected files and alert Speros HelpDesk.
In addition to the above security measures , Speros recommends backing up your data, your servers end or workstations , to ensure critical files are safe. While backups are not a level of prevention they are a layer of protection against loss whether from accidental or malicious intent.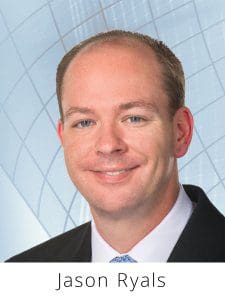 Jason Ryals is the Chief Technology Officer at Speros. Ryals' certifications include VMware Data Center, ADTRAN Technical Support Professional, SonicWALL CSSA&CSSP, Microsoft Certified Enterprise Administrator, Linux & A-plus, Cisco, and IBM AIX Unix based server systems. He has in-depth knowledge on troubleshooting Local Area Networks and Wide Area Networks, routing, VMware and complex software designed data centers, and SD-WAN solutions. For more information, visit speros.com, call 912-354-8900 or email info@speros.com.