Medical research expert Marija Djekic-Ivankovic, Ph.D., to Speak on Bone Health at Oct. 30 Enmarket Encourage Health Education Event
(SAVANNAH, GA) McGill-trained academic Marija Djekic-Ivankovic, Ph.D., a medical research expert with expertise in developing therapies to improve patient health, will bring her message on bone health safeguards at the fourth and final presentation in the 2018 Encourage Health Education Series held on Tuesday, Oct. 30.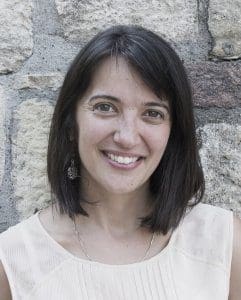 This free lunchtime presentation will take place from 11:30 a.m. to 1 p.m. at the Demere Center for Living, located at 6000 Business Center Dr, Savannah, GA 31405.
"While it's important to build strong and healthy bones during childhood and adolescence, adults must protect their bone health too," Dr. Djekic-Ivankovic observed. "This includes maintaining a calcium-rich diet and keeping physically active to reduce the risk of osteoporosis. But adults must also pay attention to vitamin D, which is necessary to absorb calcium."
Renown for her groundbreaking research in vitamin D intake and the status of reproductive-aged women in her native Serbia and Canada, Dr. Djekic-Ivankovic will share her passion, as well as the latest research and new therapies, particularly those that utilize natural products.
"I am eager to share my findings in this setting, and to be part of a conversation that empowers employers and employees to be better educated about choices that improve their health," said Dr. Djekic-Ivankovic. "My real interest is in healing with natural methods, such as nutrition, and helping people make the connection between human nutrition and a healthy lifestyle."
With an extensive background in pharmacology, biochemistry and nutrition, including over 10-years of experience in the design and execution of molecular, preclinical and clinical research studies, Dr. Djekic-Ivankovic currently works at the RI McGill University Health Center in Montreal. She is a former assistant professor of medical education at Mercer University School of Medicine in Savannah.
This marks the fifth year for the Enmarket Encourage Health Education Series conducted in partnership with Healthy Savannah, Sandfly Family Dental, Gulfstream Aerospace Corp., Clover Health, Hoist Water, Savannah Morning News and Savannah Magazine.
To register for this or any of the upcoming lectures, visit www.healthysavannah.org.
ABOUT ENMARKET 
Enmarket, founded as Interstate Stations by Robert Demere in 1963, is part of Savannah-based Colonial Group, Inc. The retailer operates convenience stores in Georgia, South Carolina and North Carolina and is expanding its diesel business, filling in the geography from Savannah to Charleston with a strong presence in full-service, 24-hour auto and truck stops. The company is committed to giving back to the community through many charitable contributions and volunteer efforts, offering fresh food, healthy snacks, and competitively priced quality fuel as part of its mission to enrich life. Enmarket currently employs more than 1,200 people and operates 123 convenience stores and 14 quick-serve restaurants as the 54th largest convenience store operator in the country. www.enmarket.com
MEDIA CONTACT 
Matt Clements
Director of Marketing
Enmarket