Marjorie Young to speak in Atlanta about Public Relations strategies to the Georgia Association of Business Brokers
Did you know that 74% of consumers cite "word-of-mouth" as a key influence in their decision making? But most businesses leave so much good news on the table!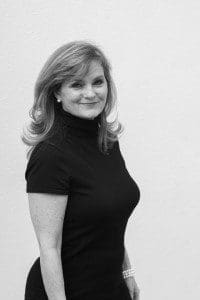 Marjorie Young, an experienced public relations consultant and founder of Carriage Trade Public Relations® Inc., will share her ideas about creating positive word-of-mouth when she speaks on Jan. 22 to the Georgia Association of Business Brokers. The GABB meets at the Georgia Association of Realtors building at 6065 Barfield Road, in Sandy Springs at 10:30 a.m., preceded at 9:45 a.m. by a free light breakfast and networking session.
The meeting is free and open to the public, but please fill out the form below to let us know you're coming.
Young will discuss how small businesses can build a positive reputation simply by leveraging the great content that already exists in your business and in your marketing. Young founded Carriage Trade Public Relations® Inc. in 1995. Her firm creates positive word-of-mouth for businesses in the community and online by using reputation management strategies. She also does Crisis PR consulting and audits.
In 2017 the Savannah Chamber named Young Small Business Advocate of the Year. She currently sits on the Savannah Rotary, and Hospice Savannah board of directors. She is an avid hiker and walked Spain's 500-mile Camino de Santiago in 2016.
The GABB is an organization of professionals who work with owners of Georgia businesses in important and complicated transactions: the sale of their businesses. GABB members help owners determine the asking price of their business, create marketing plans and strategies for selling their business, identify and qualify buyers, and have the knowledge, experience and skills needed to help maintain the confidential nature of the process. GABB members relentlessly pursue professional development so they can provide superior, ethical services for all customers and clients.
For more information on GABB, contact Diane Loupe at 404-374-3990 or georgiabusinessbrokers@gmail.com or Dean Burnette at dean@b3brokers.com or 912-247-3209.