New Members Named to Park Place Outreach's Street Outreach Team
(SAVANNAH, GA) Park Place Outreach Youth Emergency Shelter has added two team members to its Street Outreach Program, Jamal Choice and Pamela Franklin.
The Street Outreach Program (SOP) finds and offers assistance to Chatham Country's runaways, homeless and street youth. Choice and Franklin will coordinate with local agencies and programs to meet the needs of these teens and young adults, as well as advocate for them in the surrounding community.
The SOP has received funding intermittently since 1997, but Park Place Outreach recently received a three-year annual grant of $121,654 to re-fund the program, which serves teens and young adults up to age 21 through counseling and a drop-in center.
Choice, who is working toward a master's degree in epidemiology from Georgia Southern University, is also involved with Collegiate 100 Men of America, Habitat For Humanity, NAACP, Omega Psi Phi Fraternity and the National Pan-Hellenic Council in addition to running his own barbecue business "The Firepit."
"I have mentored youth for the past seven years and am really excited to continue pursuing my passion for working with kids through Park Place Outreach," said Choice.
Franklin, who is pursuing a major in child and family development from Georgia Southern, will serve as the promoting safe and stable family case manager for Park Place.
"I am thrilled that Park Place Outreach has given me the opportunity to make a real difference in the lives of young at-risk youth," Franklin said.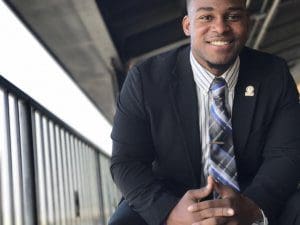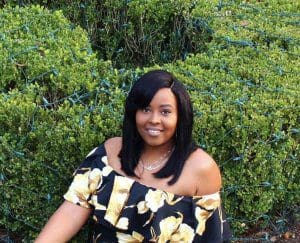 ABOUT PARK PLACE OUTREACH SHELTER
Park Place Outreach Youth Emergency Shelter, 514 E. Henry St., provides support for troubled children and teens in Savannah and the surrounding area. Opened in 1984, the shelter, open 24 hours a day, offers youth, between the ages of 11 and 17, a safe and loving environment. Homeless, abused or runaway teenagers can self-admit themselves into this shelter. The organization's goal is to keep kids off the street and reunify families. Park Place Outreach Youth Emergency Shelter is an equal opportunity provider and employer. With the generous support of local organizations and individuals, the Park Place Outreach Shelter has helped more than 6,000 individuals. For more information, please visit http://parkplaceyes.org or find Park Place Outreach – Youth Emergency Shelter on Facebook.
CONTACT
Jamal Choice
jamal@parkplaceyes.org
912-234-4048
Pamela Franklin
pamelaf@parkplaceyes.org
912-234-4048
MEDIA INQUIRIES
Marjorie Young
marjorie@carriagetradepr.com
912-844-9990