Peacock Chrysler Jeep Dodge Ram Fiat Presents $5,000 to Kids & Pros Free Football Clinic
Additional Camps being Held in Savannah & Pooler this Week
(JASPER COUNTY, SC) Bluffton's annual Kids & Pros Youth Football Clinic kicked off on Saturday, July 21, with a $5,000 check presentation from Peacock Chrysler Jeep Dodge Ram Fiat.
Jill Jauch, Peacock Automotive Marketing Manager, presented the donation to former Atlanta Falcons linebacker and five-time All-Pro selection Keith Brooking, former Atlanta Falcons player Buddy Curry, who is the organization's executive director, and Brad Schultz, Head of School for Cross Schools.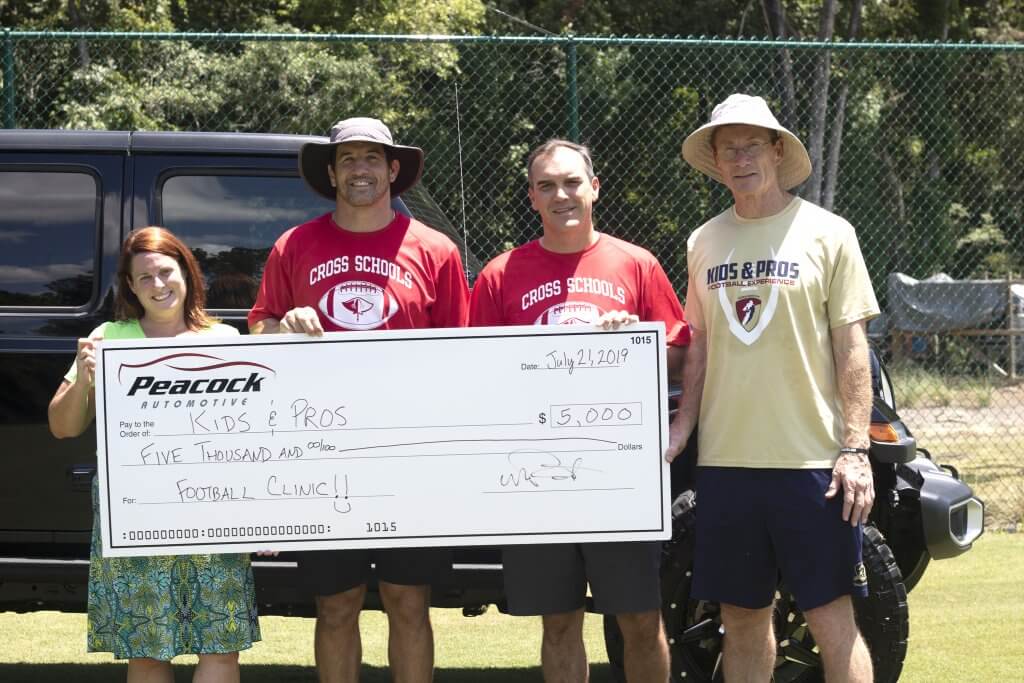 Kids & Pros, which was started by Curry and fellow NFL alum Bobby Butler in 2002, is a 501©3 nonprofit grounded in five core life principles called Game Changers for Life: Sportsmanship, Teamwork, Integrity, Perseverance and Excellence.
"We are so proud to support this football clinic which really focuses on safety training and is led by former professional NFL players," said Warner Peacock, CEO of Peacock Automotive. "Playing football can teach athletes more than just skills and coordination, but also life lessons that can build character."
The one-day clinic was offered free to young athletes ages 7-13 and was held at Cross Schools in Bluffton. There are additional camps being held in Savannah and Pooler this week. For more information, visit https://www.kidsandpros.com.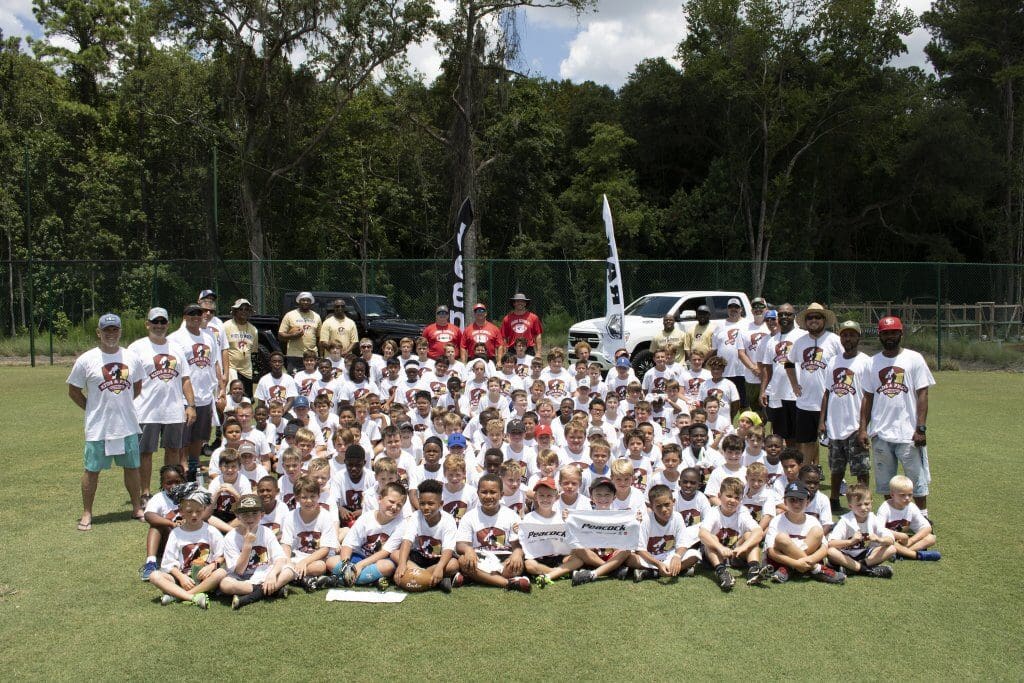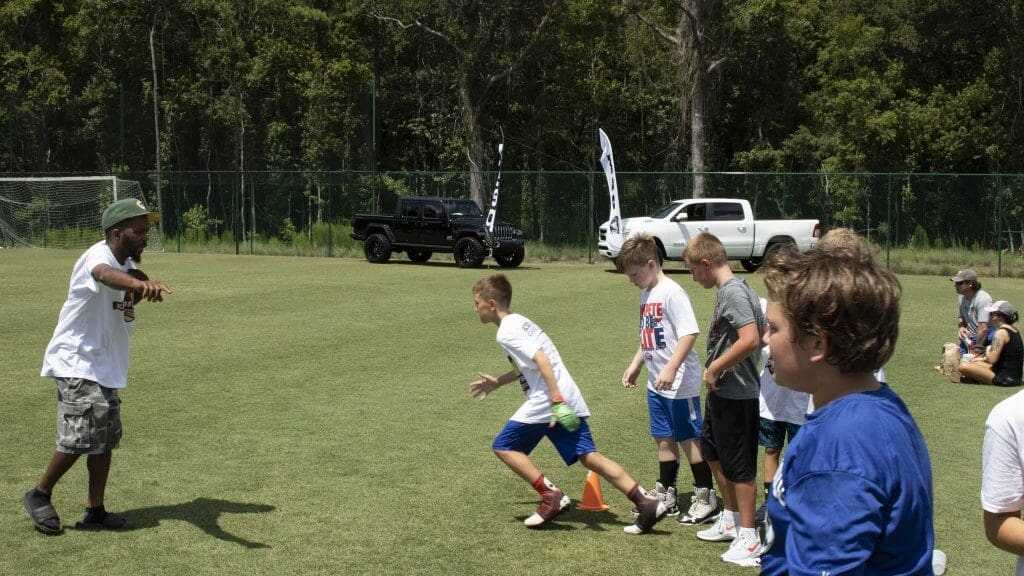 ABOUT KIDS & PROS
Kids & Pros, Inc. is a non-profit organization, started in 2002 by former Atlanta Falcons Bobby Butler and Buddy Curry to teach character and skills through athletics. Kids and Pros will celebrate its 17th Summer Camp season, providing weekly youth football camps, clinics and football safety training across the country including: Lee County, GA, Houston County, GA, Birmingham, AL, Louisville, KY, Lynchburg, VA, Stafford, VA, Huntsville, AL, Chantilly, VA, Hampton, GA, Bozeman, MT, Charlotte, NC, Knoxville, TN, Chattanooga, TN, Norcross, GA, Coweta County, GA, Danville, VA, Canton, NC, Bluffton, SC, Savannah, GA, Sylva, NC, Chastain Park, GA. For more information on Kids & Pros, Inc., please log onto our website at www.kidsandpros.com, follow us on twitter @kidsandpros, or connect with us on Facebook at Kids & Pros, Inc.
CONTACT
Buddy Curry
Executive Director
404-849-8314 
buddy@kidsandpros.com