(SAVANNAH, Ga.) Eddie DeLoach, president and CEO of The Tidewater Group, has been elected as the 2023-24 president of The Rotary Club of Savannah. On Monday, June 26, the gavel will be passed to DeLoach by outgoing president Trip Tollison, President and CEO of Savannah Economic Development Authority. The ceremony will take place at the DeSoto on Liberty Street at 12:30 p.m.
The club will also install 2023-2024 officers.
DeLoach founded The TideWater Group in 1984. In his role as President and Owner, he is responsible for overseeing the development and management of all the companies in the TideWater Group, while offering guidance and leadership to all members of The TideWater family.
DeLoach received his Bachelor of Arts in Political Science from Berry College, and served as a commissioner for Chatham County's 7th District from 1992 to 2000 as well as the 66th mayor of Savannah, Georgia from 2016-2020.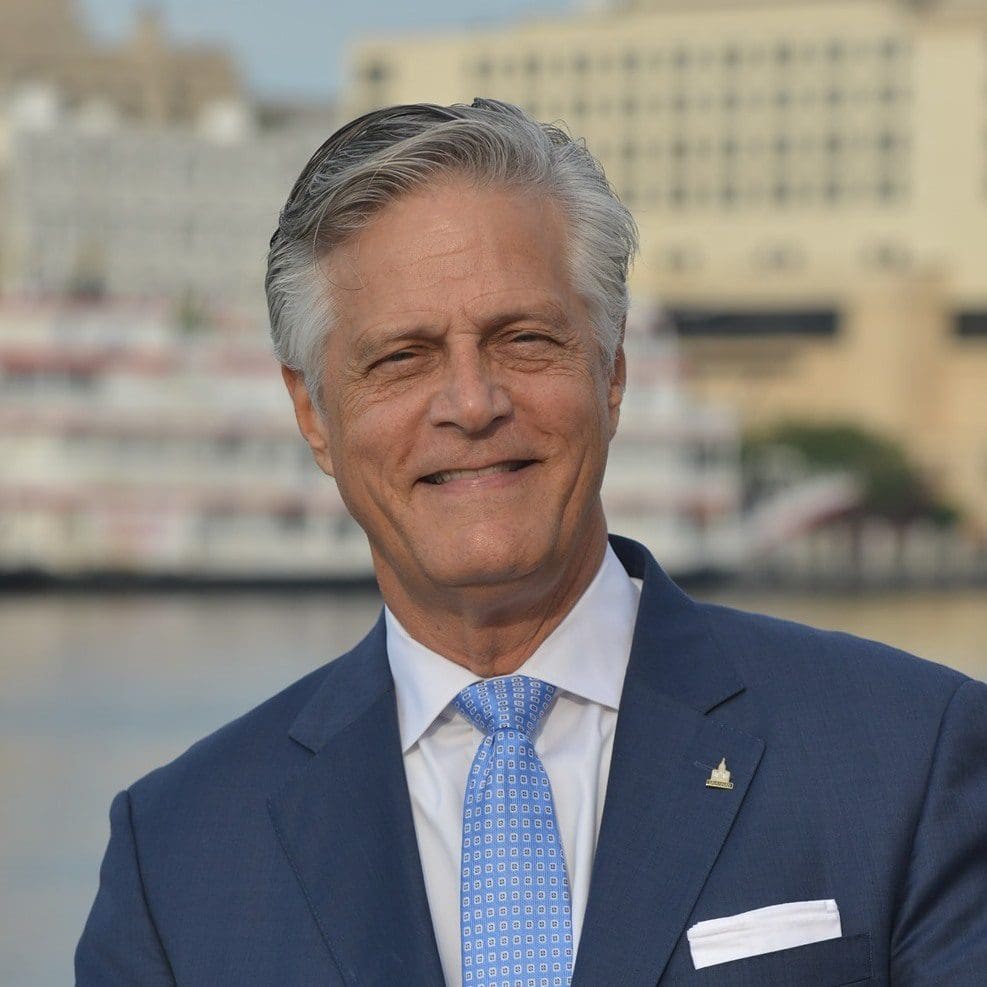 "I truly believe that devoted service moves our community forward, whether in government, local clubs and organizations, or our faith-based institutions. The Rotary Club of Savannah shares my desire to lead with a servant heart, and I am honored to have been chosen as president," said DeLoach.
DeLoach's long history of community involvement includes: Deacon of Independent Presbyterian Church, Former Chairman of Board with the Chatham County Nursing Home Commission, Former Chairman of Deacons at the Garden City First Baptist Church, Former President of The Living Vine, Former President of The Savannah Country Day Booster Club, and Former Board Member of Senior Citizens, Inc.
DeLoach was voted "Best Conservative" by Connect Savannah in 2016. He and his wife Cynthia have two children, Tara and Adam, their son- and daughter-in-law, Walt Rocker and DeAnna DeLoach, and four grandchildren: Ford, Isabelle, Eleanor, and Button.
Incoming officers are Terri O'Neil, secretary/treasurer and Pete Hoffman, sergeant at arms.
Incoming directors for the club include Steve Chick, John Coleman, Eddie Culver, Nina Gompels, Pete Hoffman, Fran Kaminsky, Bill Kelso, Audrey King, Sam McCachern, Diana Morrison, Tammie Mosley, and Matt West.
ABOUT THE ROTARY CLUB OF SAVANNAH: The Rotary Club of Savannah includes 220 community leaders and volunteers. Over the past 108 years, the club has championed local and regional developments that include completing the road to Tybee Island, improving the Savannah River for commercial traffic, enhancing the Dixie Highway system in southeast Georgia and building bridges over the Savannah and Altamaha Rivers. Most recently, in recognition of its 100th anniversary, the club raised funds and built an all-accessible playground in Forsyth Park. Meetings are held each Monday from 12:30 p.m. to 1:30 p.m. at the DeSoto Hotel, 15 E. Liberty St. For more information, visit www.savrotary.org
CONTACT
Rotary Club of Savannah
P.O. Box 11105
Savannah, GA 31412
912-272-9711
MEDIA CONTACT
Marjorie Young, Public Image Chair for The Rotary Club of Savannah
912-844-9990