Roto-Rooter CEO Sherry Daniel Appointed to Park Place Outreach Board of Directors
(SAVANNAH, Ga.) Sherry Daniel, CEO of Roto-Rooter Plumbers of Savannah, has been appointed to a three-year term on the board of directors for Park Place Outreach Youth Emergency Shelter, a non-profit organization that supports runaway, homeless and at-risk kids and teenagers from ages 11-21.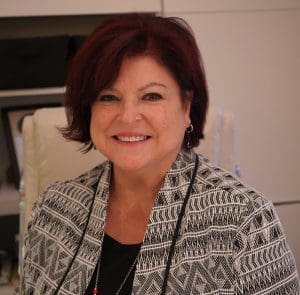 "The mission of Park Place Outreach and its Youth Emergency Shelter is to assist young people in difficult circumstances by reuniting them with their families when possible and helping them develop into productive citizens," said Daniel. "I believe every young person has great potential, and becoming part of an organization that helps develop that potential is very important to me."
Prior to joining the Park Place board, Daniel has led her company's participation in radiothons for St. Jude Children's Research Hospital that have raised at least $60,000 for each of the past four years. In addition, she has supported a number of other community needs for the past 45 years, including Toys for Tots, filling the needs of veterans, supporting a women's shelter and organizing blood drives.
"It is an honor to give back to the community that has been so good to me," said Daniel. "I am enthused about this new opportunity to help young people achieve a future they may never have envisioned, or even imagined."
Other members of the Park Place Outreach 2019 Board of Directors include:
• Salita Hill (president), Vice President of Community Banking, Wells Fargo
• Dr. Ann Linton (vice president), Owner, Abercorn Family Dentistry
• Denise Denison (treasurer), Vice President of Commercial Banking, Synovus
• Chris Sotus, (secretary), Senior Vice President, Merrill Lynch
• Jennifer Barrett, Talent Strategy Manager, TitleMax
• Garth Gabriel II, Human Resources Business Partner/Senior Manager, Gulfstream
• Alexander A. Inglese, Associate Broker of Commercial Real Estate, Long & Foster
• Alfred D. McGuire, Jr., Principal, Woodville Tompkins Technical and Career High School
• Tammy Stokes, Chief Judge, Chatham County Recorder's Court
• Julie Wade, Executive Director, Park Place Outreach
ABOUT PARK PLACE OUTREACH YOUTH EMERGENCY SERVICES
Park Place Outreach Youth Emergency Services, 514 E. Henry St., supports runaway, homeless, and at-risk youth, ages 11-21, through a variety of residential and after-school programs. Serving teens since 1984, Park Place's mission is to provide services to at-risk youth and their families, increase their functional level, and reunify families whenever possible. The Emergency Shelter is open 24 hours a day and provides a safe, secure, and loving environment. Park Place Outreach is the only facility in Savannah where youth can self-admit without an agency referral. Park Place Outreach's other programs include the Street Outreach Program to identify homeless and nearly homeless teens and young adults and provide them with support services to get off the streets, Family Preservation for Teens to help teens remain safely in their homes to maintain family stability, and the new Mission: Possible Transitional Living Program for males ages 16-21.
Park Place Outreach – Youth Emergency Services is an equal opportunity provider and employer. With the generous support of local organizations and individuals, the Park Place Outreach Shelter has helped more than 6,500 individuals. For more information, please visit http://parkplaceyes.org or find us on Facebook.
ABOUT ROTO-ROOTER PLUMBERS OF SAVANNAH
Roto-Rooter plumbers in Savannah provides full-service plumbing maintenance and repairs and clogged drain cleaning, 24 hours a day, seven days a week, including toilet repairs. Roto-Rooter Plumbers of Savannah offers industrial, residential and commercial plumbing services. Trusted and recommended since 1935, Roto-Rooter is the premier provider of plumbing and drain cleaning services in Savannah, GA. The company's specialty is emergency services. Roto-Rooter Plumbers stand by their estimates and guarantee their work. For more information, please call (912) 303-8570 or visit https://www.rotosavannah.com/home.html
MEDIA CONTACT
Cynthia Cradduck
Carriage Trade Public Relations®, Inc.
912-856-9075
cynthia.wright@carriagetradepr.com
www.carriagetradepr.com