Savannah's
COMMUNiTY HEADLiNES
The Local Newswire
DONATION DRIVE AT YAPPY HOUR "HOLIDAY EDITION"
(JASPER COUNTY, S.C.) Peacock Subaru Hilton Head will host a "Yappy Hour Holiday Edition" on Thursday, Dec. 12, for local families to enjoy an evening with furry friends. Guests are invited to bring their pets to take pictures with Santa Claus and enjoy special Christmas music and treats. During this Yappy Hour, dogs will be available for adoption through Renegade Paws Rescue and Peacock Subaru Hilton Head will be collecting toys for the Marine Toys For Tots Foundation. The free event will take place from 5-7 p.m. at Peacock Subaru Hilton Head, located at 111 Drivers Way near Bluffton. For more information, visit https://www.eventbrite.com/e/yappy-hour-holiday-edition-tickets-78199283161.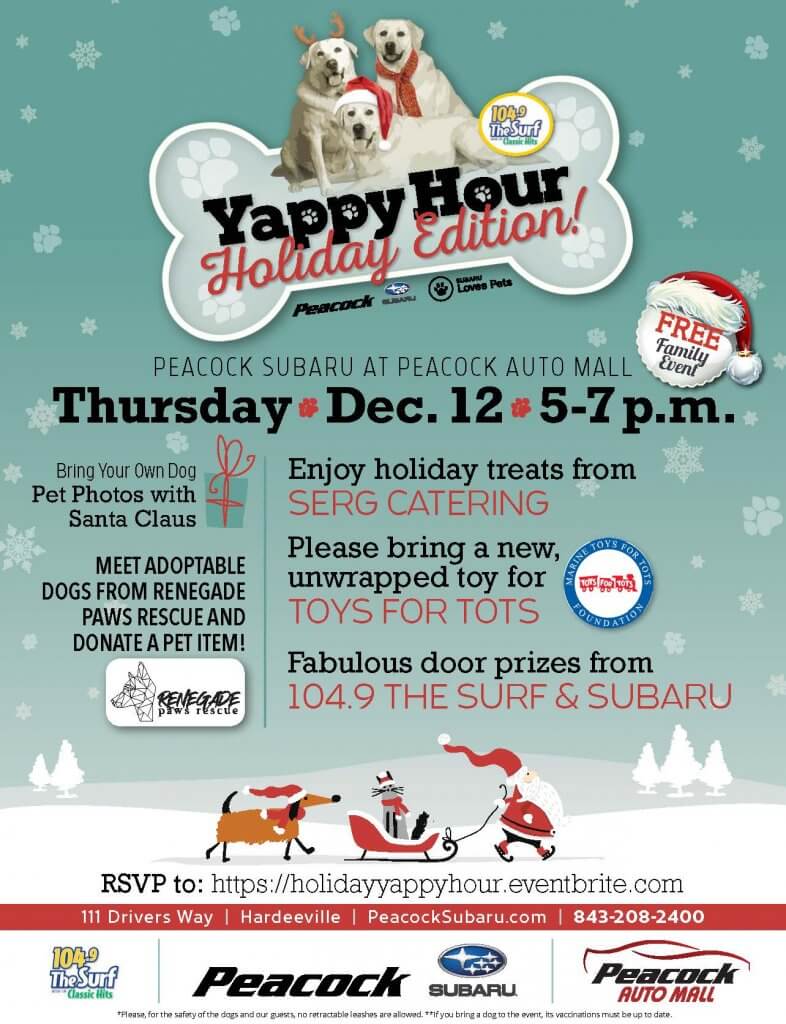 JENKINS ATHLETIC CLUB ANNOUNCES "VERTICAL JUMP FOR JAC" DONATION DROP-OFF DAY
(SAVANNAH, GA) At a special holiday event on Sunday, Dec. 15, from 1-4 p.m. at 6408 Waters Ave., the community is invited to join members of the Jenkins Athletic Club (JAC) to enjoy complimentary Christmas cookies and photos with Santa Claus. During this event, the JAC will be collecting donations for the club's youth athletic programs and seasonal camps. To learn more about the event, visit  https://www.facebook.com/events/2522829664630153/.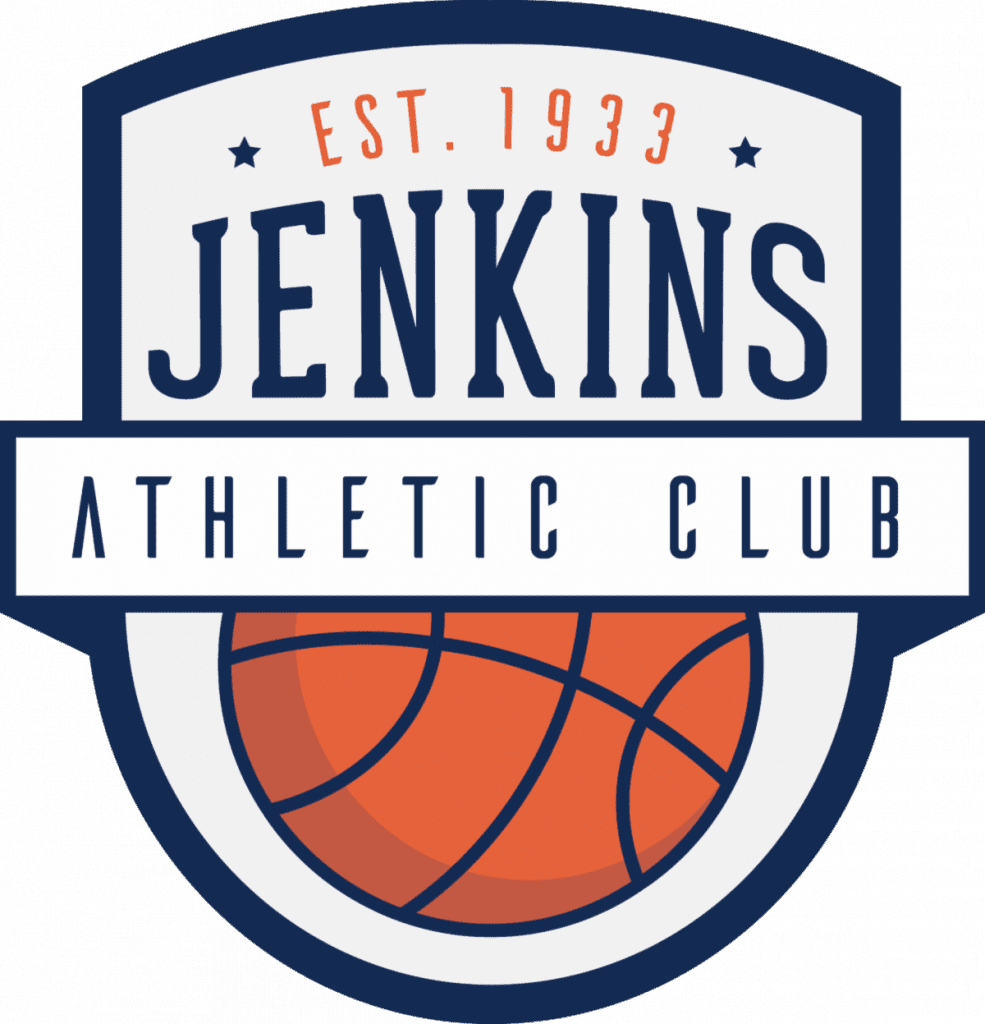 WELCOME OUR NEW PUBLIC RELATIONS SPECIALIST
(SAVANNAH, GA) Skylar Lanier has returned from graduate school in Scotland to her hometown of Savannah to accept the position of Public Relations Specialist with the collaborative companies Carriage Trade Public Relations®, Inc. and Cecilia Russo Marketing, LLC. Lanier will coordinate communications, media and print collateral to build strong relationships between local businesses, nonprofits and the community. To learn more visit https://www.savannahbusinessjournal.com/news-categories/people-in-the-news/9763-nov-27-skylar-lanier-joins-carriage-trade-public-relations%C2%AE-and-cecilia-russo-marketing-as-public-relations-specialist.html.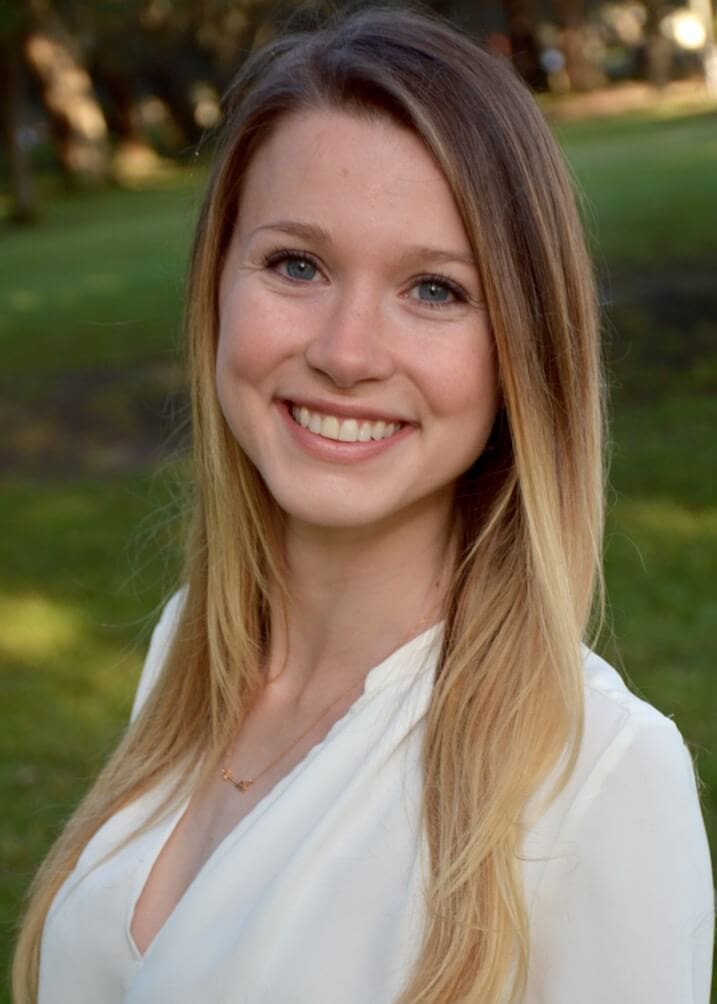 PALMETTO ANIMAL LEAGUE DONATION DRIVE HELD DURING DECEMBER
(BLUFFTON/BEAUFORT, SC) Santa Paws at Pinnacle, a holiday donation drive benefiting Palmetto Animal League (PAL), launched for the month of December with a kick-off party hosted at Pinnacle Medical Group's Sheridan Park office on Thursday, Dec. 5. Those who wish to give to PAL this month are encouraged to bring new blankets, towels, dog toys, food, cleaning supplies, shampoos, collars, leashes, beds and tennis balls. Pet store gift cards and cash donations are also accepted. All donations throughout the month will be given to PAL and distributed among rural shelters with limited resources. Community members who donate will receive a $50 gift card toward an injectable treatment at Pinnacle Medical Group. To learn more about the donation drive, visit https://www.wsav.com/community/santa-paws-at-pinnacle-underway-benefit-palmetto-animal-league/.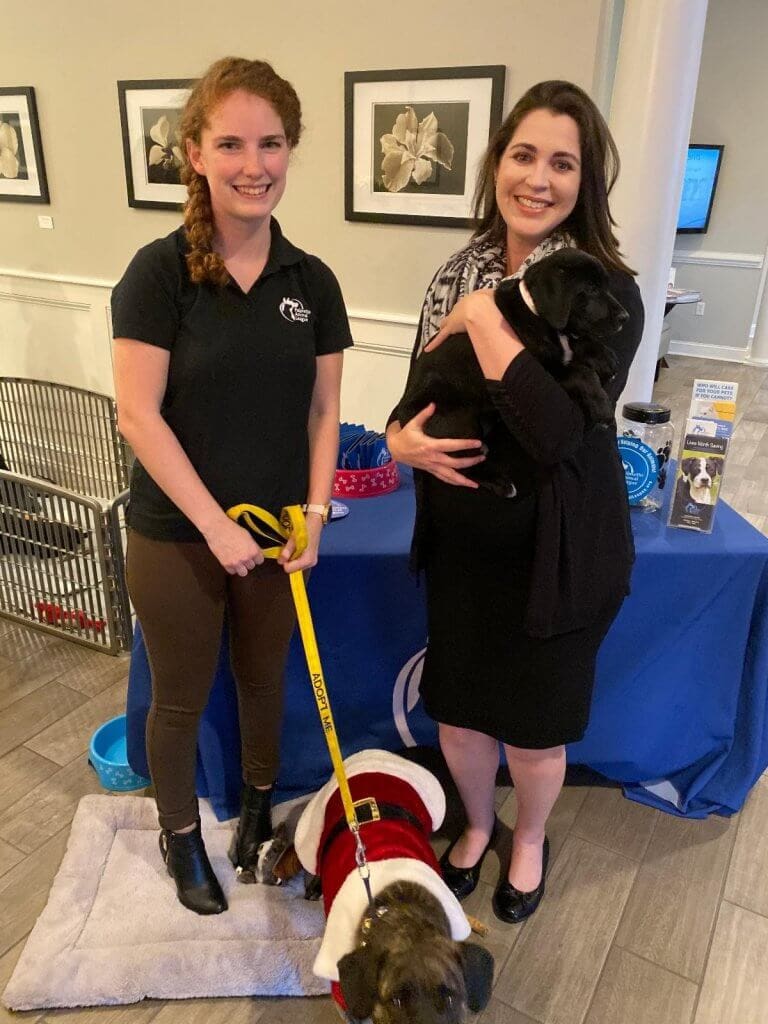 CHRIS GIGNAC OF FPC OF SAVANNAH RECOGNIZED NATIONALLY AS A PLATINUM PLUS RECRUITER
(SAVANNAH, GA) Chris Gignac has been recognized by FPC National as a Platinum Plus Recruiter for her success in placing top-level candidates with companies that are the best fit. Since 1990, FPC of Savannah has served the city as an executive recruiting firm specializing in the placement of top-tier business professionals. This year, the firm was recognized as the top producing office among 65 franchises nationwide. This marks the third time Gignac has made the list of Platinum Recruiters in only her fourth year with FPC of Savannah. Last year she became the top FPC recruiter nationwide, and she is right here in Savannah. To learn more about FPC, visit https://www.fpcsav.com/.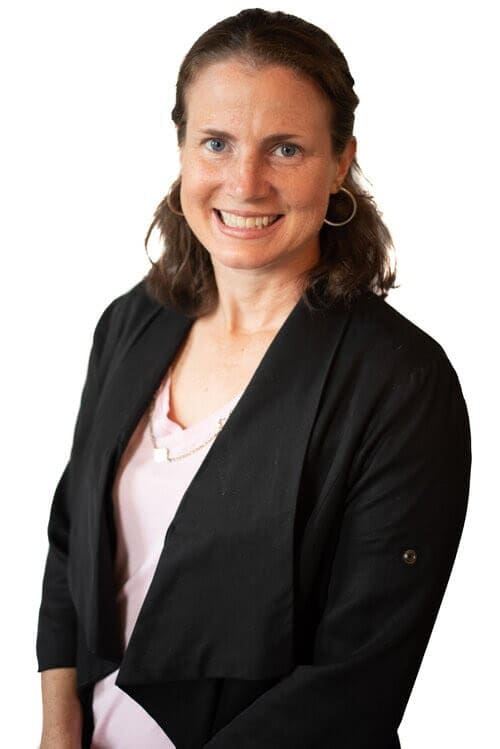 COMPUTERS DONATED TO BOYS & GIRLS CLUB BY PEACOCK AUTOMOTIVE 
(JASPER COUNTY, S.C.) Members of the Boys & Girls Club of Jasper County received 16 refurbished desktop computers that will be used to advance educational programs as the Club aims to empower youth to excel in school, practice good citizenship and lead healthy, productive lives. It will especially impact the Club's literacy program, which bridges in-person tutoring with online learning engagement to help members learn and retain improved reading abilities. The donation was presented by Peacock Automotive. Watch the video to learn more:
RMHC RECEIVES $2,000 DONATION FROM SAVANNAH MARITIME AFTER HOURS
(SAVANNAH, GA) For the sixth year in a row, Savannah Maritime After Hours has presented a $2,000 holiday donation to the Ronald McDonald House Charities (RMHC) of the Coastal Empire in support of the growing needs of the House and its residents. Members of the Savannah Maritime Association raised this money through Savannah Maritime After Hours networking events held on the first Wednesday of each month. To learn more about Savannah Maritime After Hours, visit https://www.facebook.com/savannahMaritimeAfterHours/.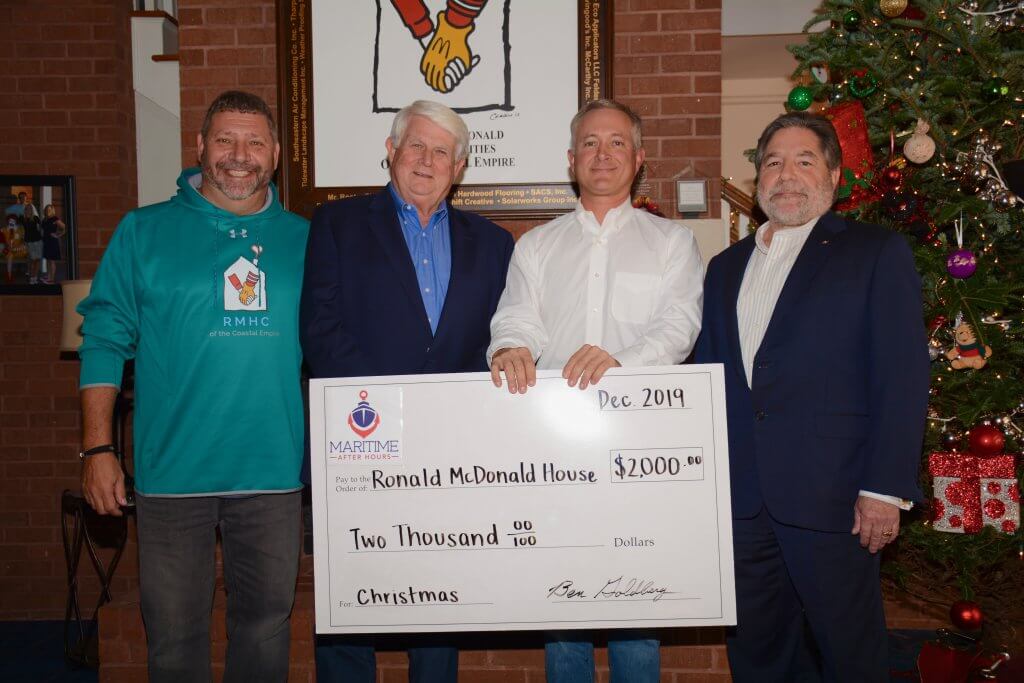 MOCK CRISIS TRAINING HELD IN SAVANNAH
(SAVANNAH, GA) The Savannah Spill Response Corporation recently held a mock crisis training. Organizations like the Coast Guard and DNR attended. They worked through a real world scenario and learned how to respond and minimize environmental impact during a crisis. For more information visit https://www.wtoc.com/2019/11/21/mock-crisis-training-held-savannah-river/.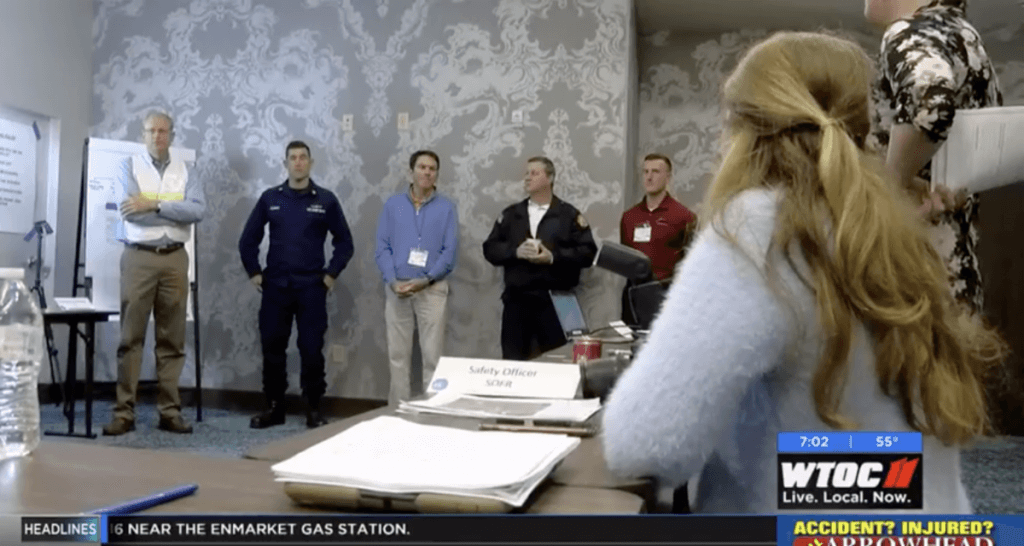 HOLIDAY MEALS DELIVERED TO THUNDERBOLT FIREFIGHTERS, POLICE OFFICERS AND UTILITY WORKERS FROM LOCAL COMMERCIAL CONSTRUCTION FIRM, THE DEWITT TILTON GROUP
(SAVANNAH, GA) The Dewitt Tilton Group, a premier construction firm in the Lowcountry, showed its gratitude to the Town of Thunderbolt's firefighters, police officers and utility workers by personally delivering Thanksgiving lunches from Thunderbolt restaurant Coach's Corner. This is the second year that the leadership team and employees of the Dewitt Tilton Group have delivered holiday meals to Thunderbolt's first responders and the first year of providing the meals to the utility workers. In total, over 20 meals were delivered. To learn more, visit https://www.dewitttiltongroup.com/.
ENMARKET ACQUIRES ZIP-IN FOODS
(RICHMOND HILL, GA) Enmarket has acquired the former Zip-In Foods near First McAllister State Park. This marks the 125th location for the fast-growing convenience store chain and becomes its second in rapidly developing Bryan County. The store is located at 15163 Georgia Highway 144, at the highway's intersection with Fort McAllister Road, and will serve visitors of Fort McAllister State Park and its associated boat ramp, as well as the growing residential population in and around Richmond Hill. For more information, visit https://www.savannahnow.com/business/20191118/enmarket-acquires-former-zip-in-foods-store.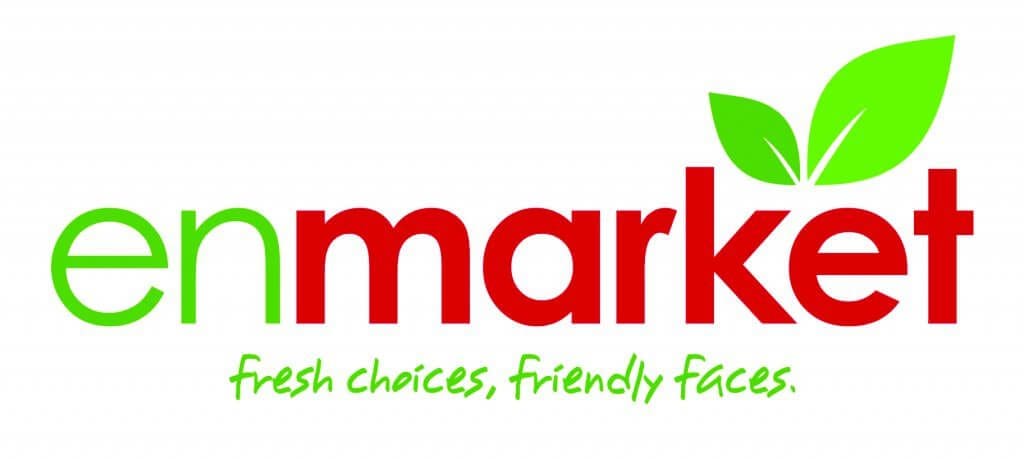 LOCAL CHARITY CHOSEN FOR 2019 SUBARU SHARE THE LOVE® EVENT
(BLUFFTON, S.C.) Peacock Subaru Hilton Head has selected Bluffton Jasper County Volunteers in Medicine (VIM) as its hometown charity during the 2019 Subaru Share the Love® Event taking place through Jan. 2, 2020. The local organization will be added to a list of national nonprofits that customers can select to receive a $250 donation from Subaru of America, Inc. (SOA) with each vehicle purchased from the dealership. To join the conversation about charitable giving, follow Subaru on Facebook at http://www.facebook.com/subaruofamerica or on Twitter at http://www.twitter.com/subaru_usa and search the hashtag #sharethelove.

ST JOSEPH'S/CANDLER ADDS NEW YOUTH HEALTH COORDINATOR
(SAVANNAH, GA) St. Joseph's Candler's African American Health Information & Resource Center (AAHIRC) recently added Allison Griswold as the new Youth Health Coordinator II. A recent graduate of Georgia Southern University's Public Health program, Griswold is continuing her education at Mercer University which she is pursuing her Master of Health Informatics degree. To learn more visit https://www.savannahbusinessjournal.com/news-categories/people-in-the-news/9764-dec-2-st-joseph-s-candler-adds-new-youth-health-coordinator-to-team.html.
YOU DON'T HAVE TO DO BUSINESS WITH EVERYONE
(SAVANNAH CEO) Charles Bowen, Founder of Bowen Law Group, discusses the importance of choosing clients carefully and recognizing a problem customer when you see one. Watch the interview here: http://savannahceo.com/video/2019/11/charles-bowen-bowen-law-group-you-dont-have-do-business-everyone/.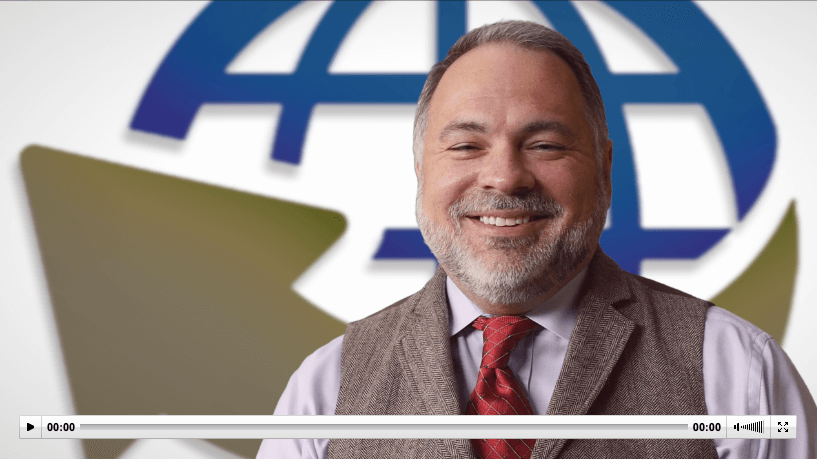 UNITED WAY CELEBRATES SUCCESSFUL CAMPAIGN
(SAVANNAH, GA) United Way of the Coastal Empire celebrated a successful fundraising year, with the 2019 annual campaign reached a total of $8,309,030 or 102 percent over the goal. Funds raised will be invested in programs and services to help children achieve their potential, assist individuals and families to become financially independent, and improve community health. For more information visit https://www.savannahnow.com/news/20191121/united-way-of-coastal-empire-raises-over-83-million-for-local-nonprofit-organizations.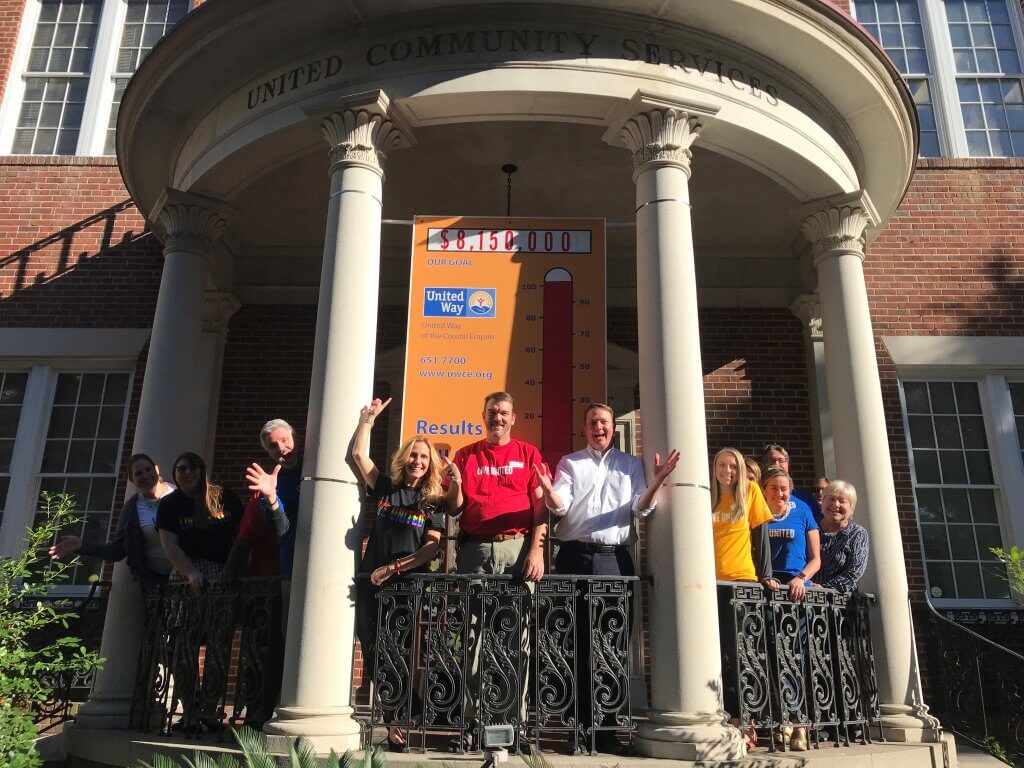 FORSYTH FARMER'S MARKET LAUNCHES 912 FOOD FARMACY
(SAVANNAH, GA) Forsyth Farmers' Market has received a $455,000 grant from the United States Department of Agriculture to start a produce prescription program in early 2020. This program, 912 Food Farmacy, strives to improve community health through nutrition education, increased access to fresh and local foods, and financial incentives for purchasing these healthy food items. Supported by REACH Savannah initiatives, the 912 Food Farmacy will partner with four local health centers (St. Joseph's/Candler's St. Mary's Community Center, Memorial Health Children's Hospital, Chatham County Health Department, and J.C. Lewis Primary Health Care Center) to serve low-income individuals who have, or are at risk for, diet-related chronic diseases. To learn more, visit https://fox28media.com/news/local/forsyth-farmers-market-new-program-helping-low-income-community-access-healthy-foods.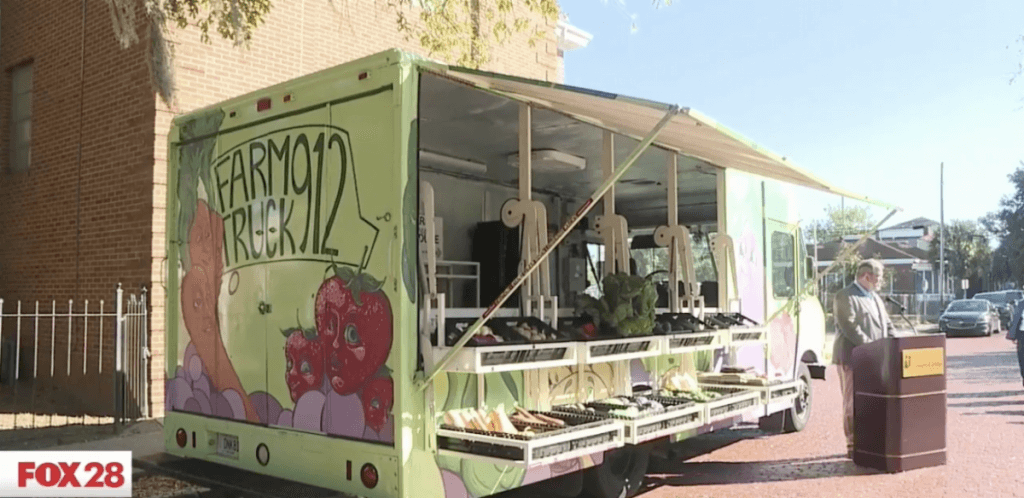 5 STRATEGIC PLANNING MOVES TO POSITION FOR SUCCESS
(SAVANNAH, GA) Savvy business owners are now looking ahead to their business prospects for the year 2020. Now is the time to begin looking at strategic planning for the upcoming year. Here are five simple yet strategically sound steps to help plan for a successful 2020: https://www.georgiasbdc.org/5-strategic-planning-moves/.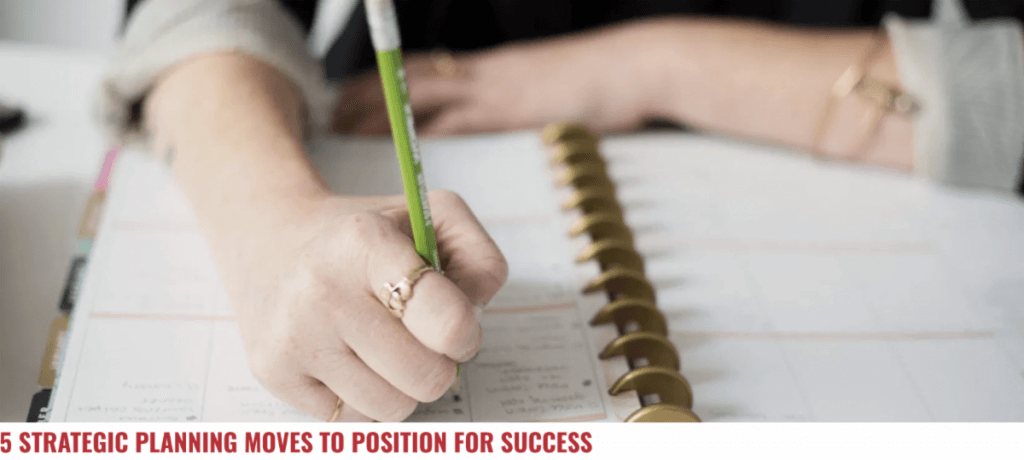 BIKE WALK SAVANNAH HOLDS HOLIDAY BIKE DRIVE 
(SAVANNAH, GA) Bike Walk Savannah has launched its sixth annual holiday bike drive in partnership with Blessings in a Bookbag. The bikes will be donated as holiday gifts to children who would not otherwise be able to get one. Bike Walk Savannah is a community partner of the REACH Savannah collaboration of the YMCA of Coastal Georgia and Healthy Savannah. The goal of  REACH Savannah to provide close the gap in health disparities among priority populations in Savannah and Chatham County. Bikes can be delivered for the rest of the month on Thursdays from 7-9 p.m. and Sundays from 2-4 p.m. at 1301 A Lincoln St. For more information, visit https://www.wtoc.com/2019/11/18/donations-roll-annual-holiday-bike-drive/?fbclid=IwAR0uCKiRvSvhiz04DWd76Ip88o9XU6-xUAppJmK-mnOOX-J9YoyZKdY5gOM.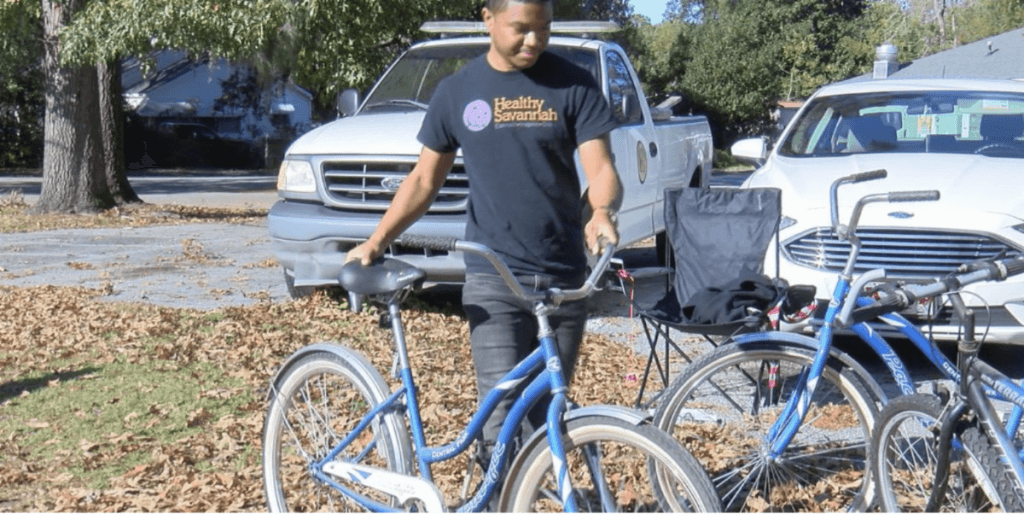 PREVENT FREEZING PIPES THIS SEASON
(ROTO-ROOTER PLUMBERS OF SAVANNAH) If you're feeling cold, so are your pipes! As the weather threatens to drop down to freezing and below, follow these tips to prevent frozen pipes: https://www.rotorooter.com/plumbing-videos/flood-prevention/how-to-prevent-frozen-water-pipes/.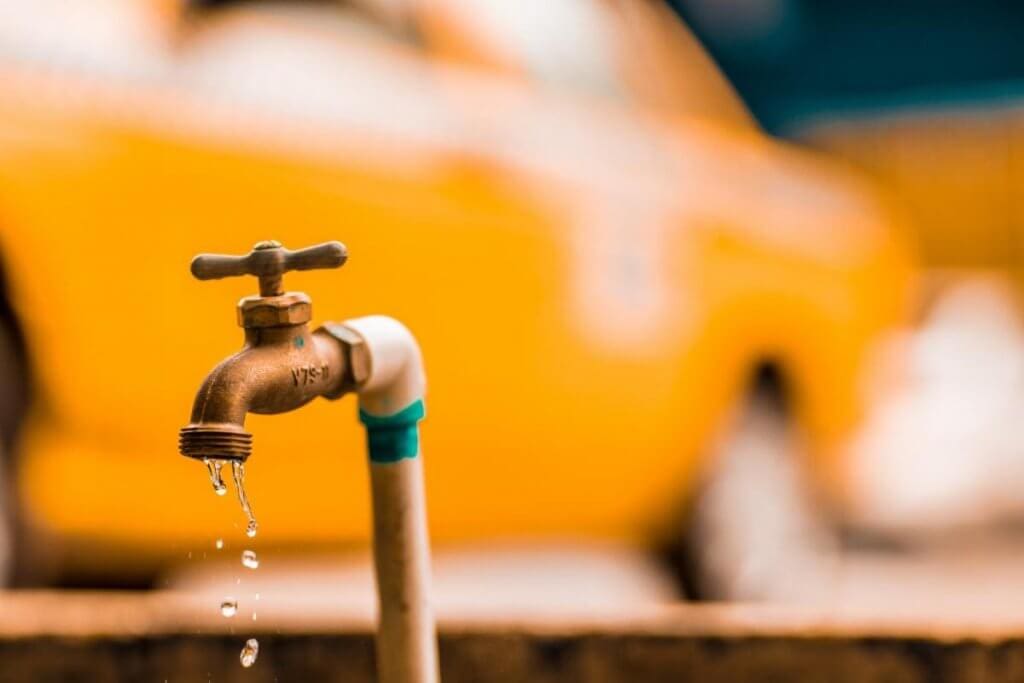 UNION MISSION AWARDED LITTER CLEAN TEAM PROGRAM
(SAVANNAH, GA) The City of Savannah awarded Union Mission a $140,400 contract for the Litter Clean Team Litter Removal Program to help expand solid waste service capabilities and improve community cleanliness in the city's downtown areas beginning this December. The one-year contract will enable the Litter Clean Team to provide afternoon litter pick up three days a week from 1-5 p.m. along identified major corridors. To learn more visit www.unionmission.org.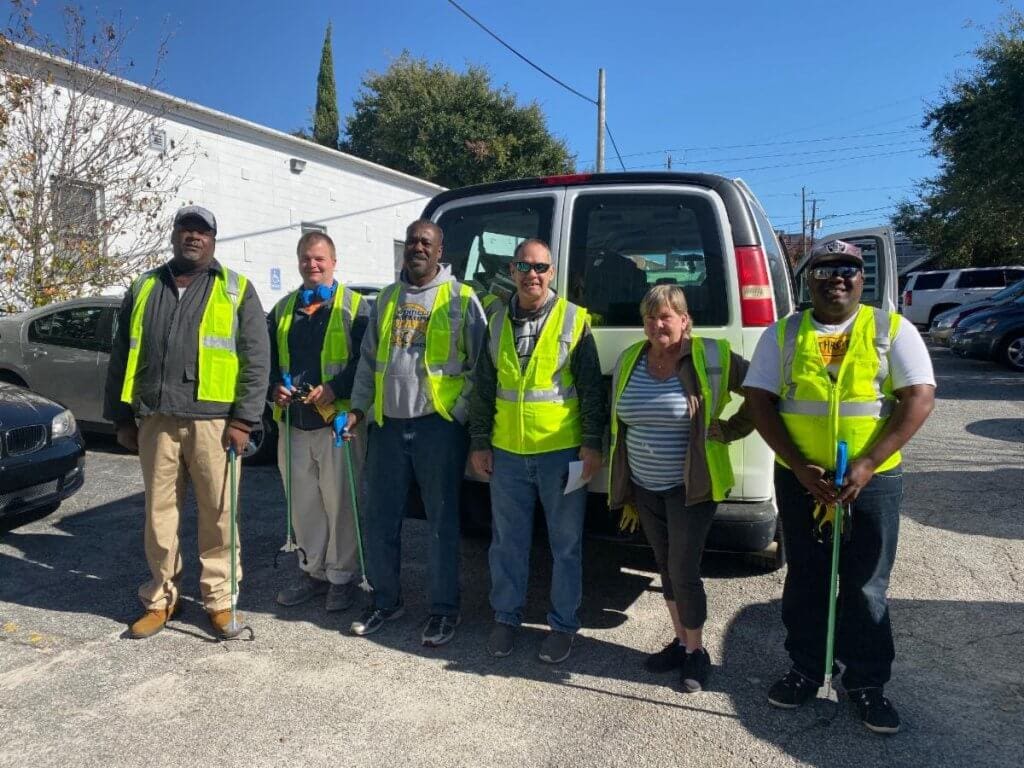 BETHESDA ACADEMY STUDENT SERVES CHATHAM COUNTY YOUTH COMMISSION
(SAVANNAH, GA) Bethesda Academy is proud to announce that Ivan Gooding, a junior at Bethesda Academy and a multi-sport athlete dedicated to his schoolwork and family, is serving his community through membership with the Chatham County Youth Commission. To learn more about Bethesda Academy, visit http://bethesdaacademy.org.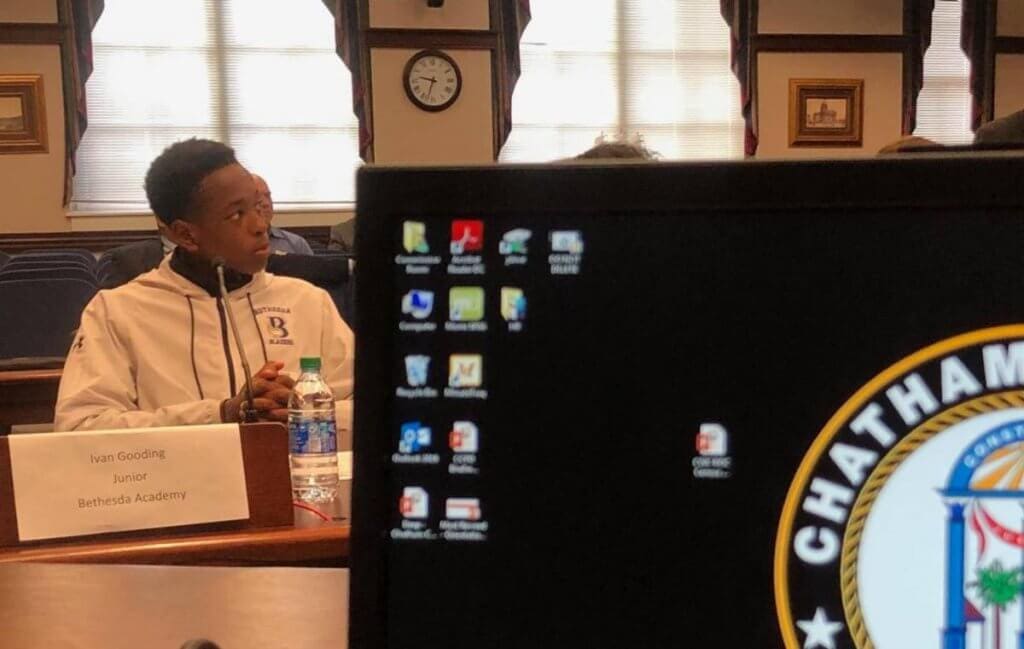 ENMARKET HOCKEY CLASSIC DATES ANNOUNCED
(SAVANNAH, GA) The Enmarket Hockey Classic is returning to Savannah! This annual event will take place Friday, Jan. 17, and Saturday, Jan. 18. Tickets are on sale now. For more information,
 visit http://savannahcivic.com/events/category/series/savannah-hockey-classic/.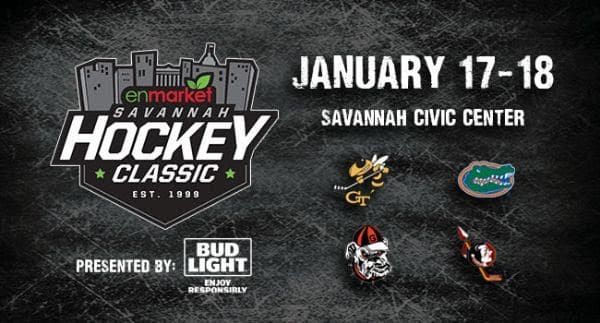 SPARK: WEEKEND ACADEMY
(UGA) Registration for Spring 2020 is now open! We are offering eleven exciting programs, including sessions on Mini Medical School, Culinary, Robotics, Creative Writing, and more. Spark will feature new information and activities, so even if you have attended our Summer Academy camps, these programs are for you. To learn more, visit https://www.georgiacenter.uga.edu/youth/spark?utm_source=CC&utm_medium=email&utm_campaign=219321-spark-academy-Nov2019.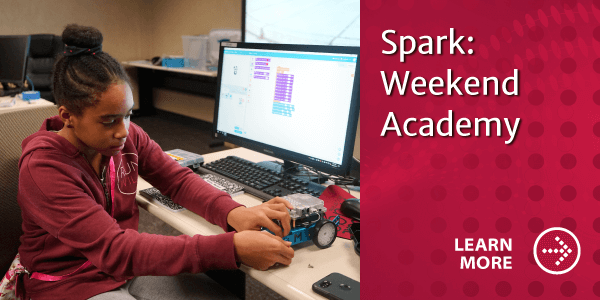 DON'T LET THINGS GET WORSE 
(SAVANNAH, GA) Untreated dental disease can lead to serious health problems such as infection, damage to bone or nerve and tooth loss. Dental infections that are left untreated can even spread to other parts of the body and, in rare cases, be life threatening. For more information on how to protect your teeth, visit http://www.sandflyfamilydental.com/.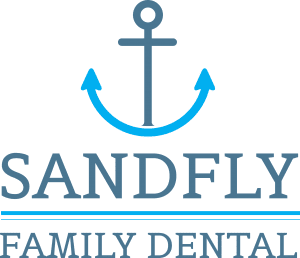 MEET DORIAN
(SAVANNAH, GA) Meet Dorian. Dorian was abandoned with his three siblings at the marina just days before Hurricane Dorian. Dorian is a black and white kitten with crazy whiskers and big green eyes! Much like the hurricane he is named after, he is slow and sweet! He loves snacks and napping on the back of the couch but is always ready to play if he has someone to play with. Dorian is a straight up napper pro – this kitten is down to cuddle 24/7! To adopt Dorian, visit http://coastalpetrescue.org/adopt/view/2019-c-071-dorian/.