Savannah's
COMMUNiTY HEADLiNES
The Local Newswire
---
JUNE 25TH LECTURE TO EXPLORE FOOD INSECURITY IN SAVANNAH 
(SAVANNAH, GA) Food insecurity issues in Savannah will be the focus of the second presentations of the 2019 Enmarket Encourage Health Series on Tuesday, June 25, at the Charles H. Morris Center, 10 E. Broad St. The presenter will be Desirae Suggs, a former Peace Corps volunteer in Costa Rica who is studying to become a registered dietitian. Doors will open for the June 25 event at 11:30 a.m., with the program beginning at 11:45 a.m. It is free and open to the public, but registration is required because a healthy lunch will be provided and seating is limited. To RSVP, visit 
www.healthysavannah.org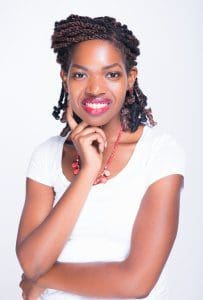 ---
BETHESDA ACADEMY'S PHILLIP DOVE TALKS ABOUT WHY HE LOVES BETHESDA
(SAVANNAH, GA) Phillip Dove, Bethesda Academy Class of 2015, talks about his favorite memories from his time at Bethesda in this video. From extracurricular activities to his favorite teacher, it's obvious that Phillip treasures the school and appreciates his time at Bethesda Academy. To watch the full video, please visit 
https://www.facebook.com/112707498760536/videos/277055209755400/ 
---
SEAN FATZINGER OF ENMARKET NAMED TO LLS GEORGIA CHAPTER BOARD OF TRUSTEES
(ATLANTA, GA) The Leukemia & Lymphoma Society (LLS) Georgia Chapter is pleased to announce the appointment of Sean Fatzinger of Enmarket, to its Board of Trustees. Mr. Fatzinger joins a group of 18 fellow Trustees to provide strategic guidance, financial oversight, and fundraising assistance for LLS. The Georgia Chapter of The Leukemia & Lymphoma Society, headquartered in Atlanta with satellite offices in Augusta and Savannah, helps those diagnosed with blood cancers with financial and emotional support.  Through a variety of fundraising campaigns and directed gifts, the Georgia Chapter raised $11 million in fiscal year 2019 to help fund its mission. For more information, please visit 
http://savannahceo.com/news/2019/05/sean-fatzinger-enmarket-named-board-trustees-leukemia-lymphoma-society-georgia-chapter/ 
---
5 STEPS TO BUILDING A MEDIA LIST
---
LEADERSHIP SOUTHEAST GEORGIA STUDIES ECONOMIC DEVELOPMENT WITH STATE OFFICIALS
(RICHMOND HILL / MIDWAY, GA) Leadership Southeast Georgia (LSEGA) members received a thorough grounding in economic development during the group's fourth session, which took place in Bryan and Liberty Counties. "We're closing in on graduation for the LSEGA Class of 2019, and this was one of our most intense, informative sessions of the entire program," said Lee Beckmann, chairman of the group. "We talked with everyone from state and local officials to real estate developers about the factors that drive a decision to locate or grow in our area." To read the full story, please visit 
http://savannahceo.com/features/2019/05/leadership-southeast-georgia-studies-economic-development-state-officials/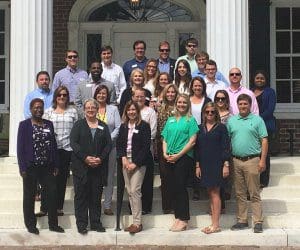 ---
HORIZONS SAVANNAH SURPASSES 2019 GIVING DAY GOAL
(SAVANNAH, GA) The Horizons Savannah Giving Day on May 15 raised more than $85,910 to benefit the Horizons Savannah program. The original goal for the one-day fundraising event was set at $75,000. These funds will go directly to help close the opportunity gap for low-income kindergarten through 12th-grade students in Chatham County and the greater Savannah area. To read the full story, please visit 
https://www.savannahnow.com/entertainmentlife/20190523/horizons-savannah-raises-83124
---
MAY OPEN FOR BUSINESS® FOCUSES ON PERSONAL BRANDING 
(OPEN FOR BUSINESS®) No, we aren't talking about job interviews or your LinkedIn page. We're talking about personal branding for your everyday life! In May, we focused on the importance and results of being aware of your personal brand in our monthly Open for Business® Facebook live video. Check out the video here and leave your questions in the comment section: 
https://www.facebook.com/CarriageTradePublicRelations/videos/406755133249866/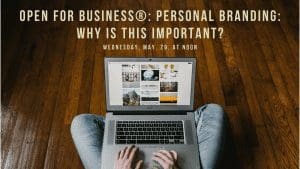 ---
MIDTOWN PICKERS TO HOST PARTY BENEFITING HOSPICE SAVANNAH
(SAVANNAH, GA) The musicians and volunteers of the Midtown Pickers will host their 4th Annual Summer Nights party on the evening of Saturday, June 8, 2019 to celebrate Hospice Savannah's 40th birthday. Proceeds from this family-friendly event benefit the life-affirming services and programs of the community's original non-profit hospice. Musicians will play in and around coffee.deli and bar.food  in Savannah's Habersham Village between 7:00 and 10:00 p.m. and there will be a varied silent auction. Admission is free. To donate items to the silent auction, or to learn more about this and other Summer Nights parties, please contact Ophelia Rodriguez at 912.629.1027 or email 
orodriguez@HospiceSavannah.org 
---
SPOTTED: 10TH ANNUAL NIGHT OF CHAMPIONS 
---
BEAUFORT DERMATOLOGY REOPENS UNDER NEW MANAGEMENT
(BEAUFORT, SC) Beaufort Dermatology, a unit of Pinnacle Medical Group, hosted a ribbon-cutting ceremony to celebrate new ownership of the practice under Dr. Audrey Klenke. The Beaufort Dermatology team was joined by Mayor Billy Keyserling, the Beaufort Chamber of Commerce and other area dignitaries. Beaufort Dermatology is located at 1096 Ribaut Road in Beaufort, SC. Read more about the ribbon-cutting here: 
http://www.blufftonsun.com/business-briefs-cms-4304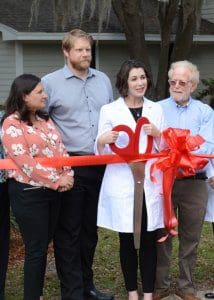 ---
FIRST ANNUAL PUTTING SO CHILDREN CAN THRIVE CHARITY GOLF TOURNAMENT TO BE HELD JUNE 8
---
HOME BUILDERS ASSOCIATION PRESENTS $5,000 DONATION TO XCEL STRATEGIES
(SAVANNAH, GA) The Home Builders Association of Greater Savannah presented a $5,000 donation to Savannah-based mentoring group Xcel in support of the 2019 Dust and Grain Woodworking Competition  held on Saturday, May 18, at Maven Makers, 415 Boundary St. Xcel is a Savannah mentoring nonprofit organization that concentrates on moving young men ages 15 to 25 into the workforce via the trades. For more information, please visit 
https://www.savannahnow.com/business/20190516/home-builders-donate-to-mentoring-group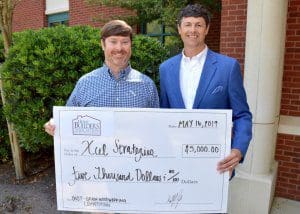 ---
DELTA SIGMA THETA SORORITY DONATES TO PARK PLACE OUTREACH
(SAVANNAH, GA) Delta Sigma Theta Sorority has presented Park Place Outreach Youth Emergency Services with a bi-annual donation of $1,250. Since 2018, Delta Sigma Theta has partnered with Park Place Outreach to try to provide an updated and fashionable clothing closet for shelter residents.Since the clothing closet began, Delta Sigma Theta has provided Park Place Outreach with clothes along with money and gift cards that can be used to buy new clothing for kids and teenagers at the shelter. For more information on Delta Sigma Theta visit 
http://www.dstsavalum.com/ 
---
FIVE BEST PRACTICES FOR BUSINESSES ON INSTAGRAM
---
BOYCOTTS AND GEORGIA'S HEARTBEAT BILL
(CONNECT SAVANNAH) We have all heard the news about the Heartbeat Bill. Looking for an insider's view? Bo Bowen, entertainment attorney and founder of the Savannah Film Alliance, wrote an educational piece in Connect Savannah. Check it out here: 
https://www.connectsavannah.com/savannah/boycotts-and-georgias-heartbeat-bill/Content?oid=12601666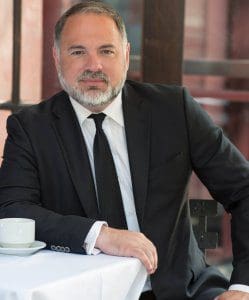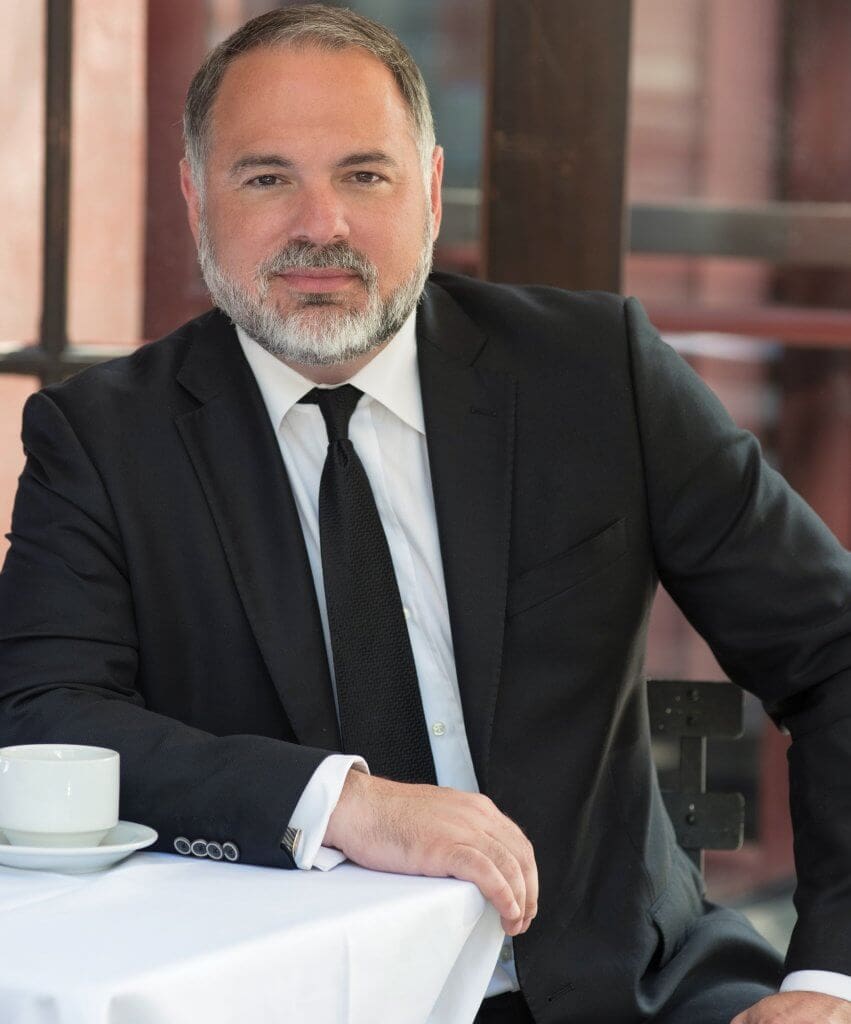 ---
SAVANNAH CHAMBER TO HOST BUSINESS ON THE MOVE JUNE 11
---
PEACOCK SUBARU DONATES $4,875 TO GREATER BLUFFTON JASPER COUNTY VOLUNTEERS IN MEDICINE 
(HARDEEVILLE, S.C.) Peacock Subaru has donated $4,875 to Greater Bluffton Jasper County Volunteers in Medicine as part of the annual Subaru Share the Love event. The funds were raised during November and December 2018. Each Subaru buyer could decide whether to donate a portion of the purchase price to a national charity or Peacock Subaru's hometown nonprofit, the local chapter of Volunteers In Medicine. Volunteers with the organization provide care to community members in Bluffton and Jasper County who are without medical insurance. For more information, please visit 
https://www.blufftontoday.com/news/20190502/peacock-subaru-donates-4875-to-bluffton-jasper-volunteers-in-medicine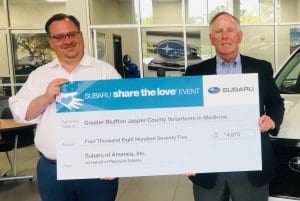 ---
BETHESDA ACADEMY HOSTS ANNUAL SCHOLARSHIP GALA FOLLOWED BY 2019 GRADUATION CEREMONY
(SAVANNAH, GA) Bethesda Academy's 2019 Scholarship Gala was held the evening of Friday, May 10, at the Plantation Club at The Landings. The Bethesda class of 2019 graduated the following day at the school gym at 10 a.m The speaker for the scholarship gala was Robert L. Brown, principal/owner of R.L. Brown and Associates, an Atlanta architectural firm. Bethesda's class of 2019 has 15 members. For more information, please visit
---
QUICKBOOKS ONLINE HOSTED BY UGA SBDC AT GSU
(SAVANNAH, GA) The UGA Small Business Development Center at Georgia Southern University, a Public Service and Outreach unit of the University of Georgia and Jerry McNair, CPA, will host QuickBooks Online Thursday, June 13th. SPACE IS LIMITED! To register and for a detailed program description, visit 
www.georgiasbdc.org/southern
 and see our available courses or call 912-651-3200 with questions.
---
KOLE MANAGEMENT COMPANY SUPPORTS OTIS ELEMENTARY THROUGH KMCARES
(SAVANNAH, GA) Kole Management Company presented Otis Elementary with Japanese Plum trees for the school's garden. Development of the garden is in progress, and it will begin being planted next year. The money that made this donation possible was raised through Kole Management's KMCares program. For more information on Kole Management Company, please visit 
http://kolemc.com/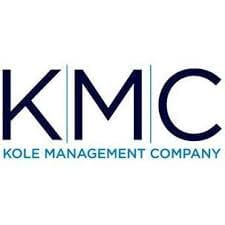 ---
D-DAY, LIBERTY DAY CELEBRATION
(SAVANNAH, GA) For the 75th anniversary of D-Day on June 6, 2019, a celebration will be held at the Savannah International Trade and Convention Center. The event start at 11:30 a.m. Bells will peal throughout Savannah at 11:14 a.m. This is to honor the the Merchant Marines who served on the Liberty Ships critical to the U.S. effort during  World War II.  We could not  have won the war without them. Dignitaries will be arriving from Canada, the UK, Poland, USA.  We'll honor anyone still alive who worked on those ships.  Eighty eight liberty ships were built in  Savannah. Tickets are $75 each and a table of 10 is $750. For more information, please call 912.964.7794 (x134) or visit 
https://allevents.in/mobile/amp-event.php?event_id=200016758347052 
(SAVANNAH, GA) Coastal Pet Rescue introduces Trinket! Trinket is a female dachshund mix. She is only a year old and just as cute as can be! She does prefer to be an only child, but she promises to be a good one with plenty of snuggles and good behavior!For more information on Trinket or any of Coastal Pet Rescue's other cats and dogs for adoption, please visit  
http://coastalpetrescue.org/adopt/view/2018-d-464-trinket/