Savannah's
COMMUNiTY HEADLiNES
The Local Newswire
DONATION DRIVE AT YAPPY HOUR "HOLIDAY EDITION"
(JASPER COUNTY, S.C.) Peacock Subaru Hilton Head will host a "Yappy Hour Holiday Edition" on Thursday, Dec. 12, for local families to enjoy an evening with furry friends. Guests are invited to bring their pets to take pictures with Santa Claus and enjoy special Christmas music and treats. During this Yappy Hour, dogs will be available for adoption through Renegade Paws Rescue and Peacock Subaru Hilton Head will be collecting toys for the Marine Toys For Tots Foundation's program. The free event will take place from 5-7 p.m. at the Peacock Subaru Hilton Head, located at 111 Drivers Way near Bluffton. For more information, visit https://www.eventbrite.com/e/yappy-hour-holiday-edition-tickets-78199283161.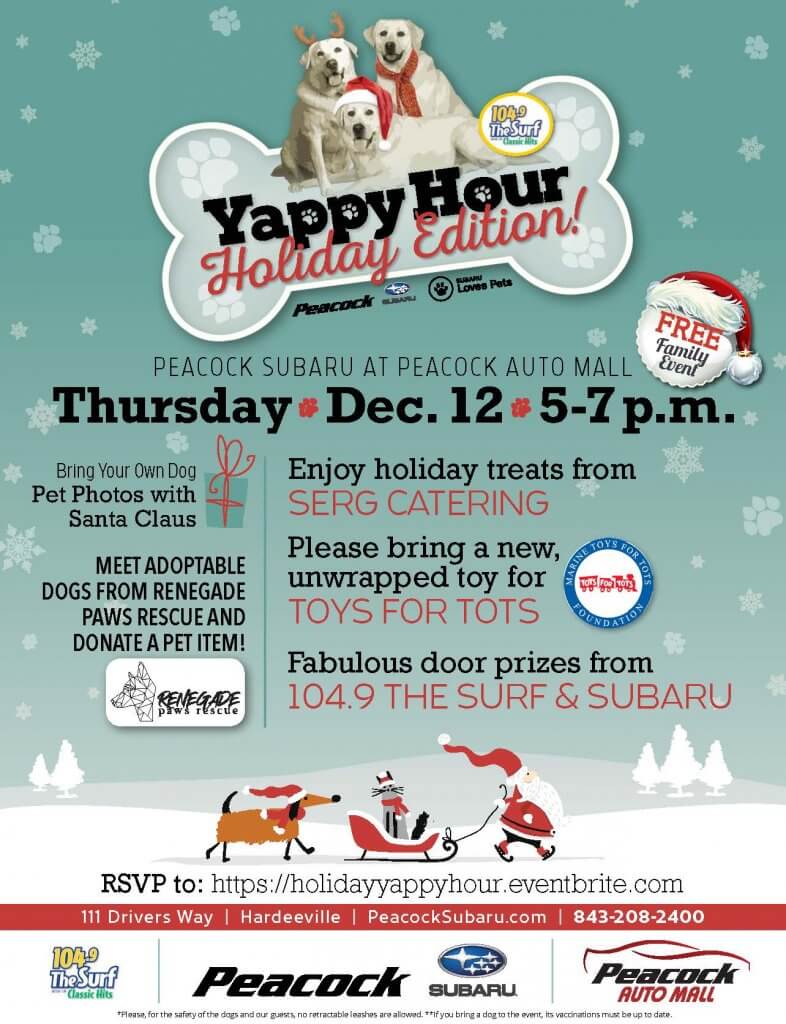 ENMARKET DONATES TO LLS AT LIGHT THE NIGHT
(SAVANNAH, GA) Enmarket is pleased to announce that an outpouring of community support has enabled the company to raise $137,758 for the Leukemia and Lymphoma Society of Savannah. This was the sixth year Enmarket has collected community donations through this annual fundraiser, and in total, the company has raised nearly $640,000. For more information, visit https://cstoredecisions.com/2019/08/21/enmarket-raises-money-for-leukemia-and-lymphoma-society/.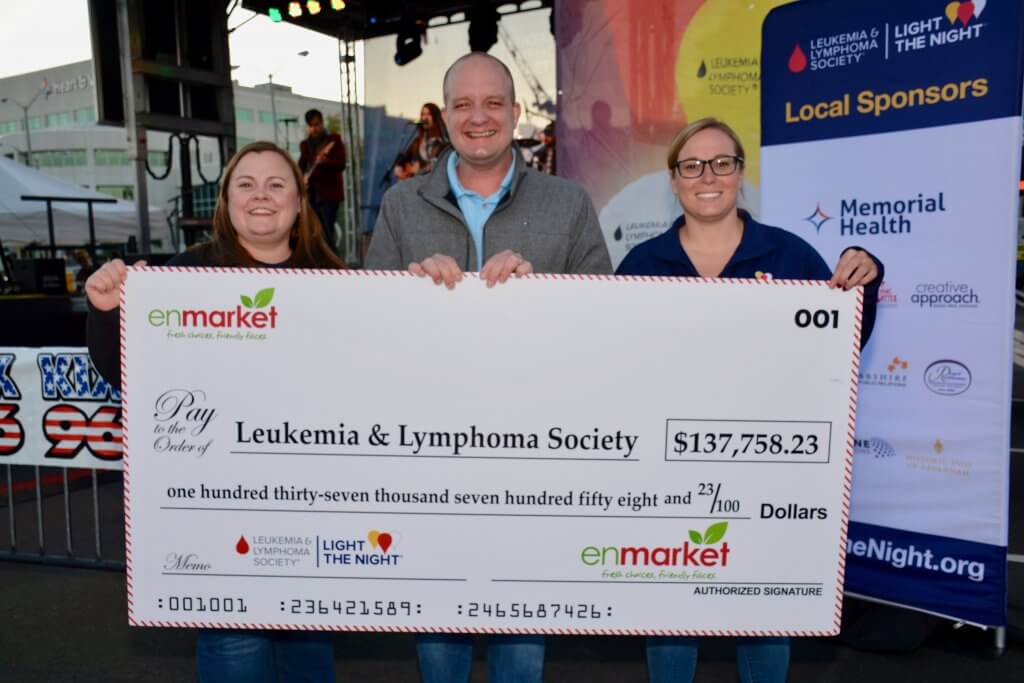 BANK OF AMERICA AWARDS PARK PLACE OUTREACH
(SAVANNAH, GA) Bank of America launched its Neighborhood Champions program in Savannah, naming Park Place Outreach as its inaugural awardee. Neighborhood Champions supports the role strong nonprofit leaders play in advancing economic mobility and is an extension of the bank's signature philanthropic initiative, Neighborhood Builders, the largest corporate philanthropic investment in nonprofit leadership in the country.  For more information visit https://www.savannahnow.com/entertainmentlife/20191109/bank-of-america-names-park-place-outreach-in-new-program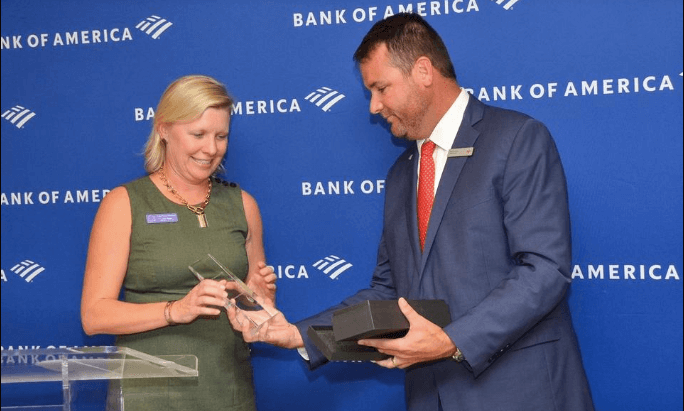 SUPPORT UNION MISSION ON GIVING TUESDAY
(SAVANNAH, GA) Union Mission is raising funds for Giving Tuesday this month through Dec. 3 to remodel 4 bathrooms at The Magdalene Project, a 20-bed emergency shelter for homeless women and their children. Donations can be made at https://unionmission.ejoinme.org/Givingtuesday. 
Individuals or civic organization interested in sponsoring can contact Suzanne Willis at 912-238-2777 ext. 1315 or swillis@unionmission.org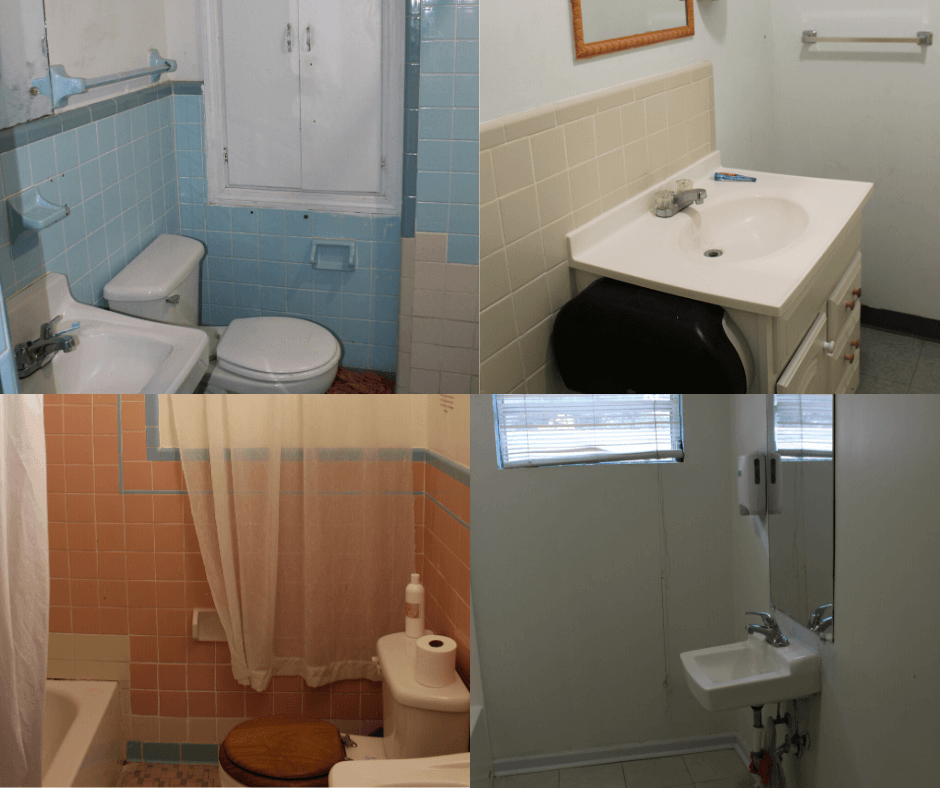 ENMARKET OPENS TRAVEL PLAZA
(HARDEEVILLE, SC) Just over one year after Enmarket acquired Joker Joe's Truck Stop off Interstate 95's Exit 8, the property has undergone a complete renovation and expansion. Enmarket is the largest and fastest-growing convenience store operator based in the coastal Georgia and South Carolina low country region, and the new Enmarket Travel Plaza – complete with the state's first franchise of the Texas-originated Fuzzy's Taco Shop – has opened for business. For more information visit https://cstoredecisions.com/2019/11/08/enmarket-completes-renovation-of-largest-travel-plaza-yet/.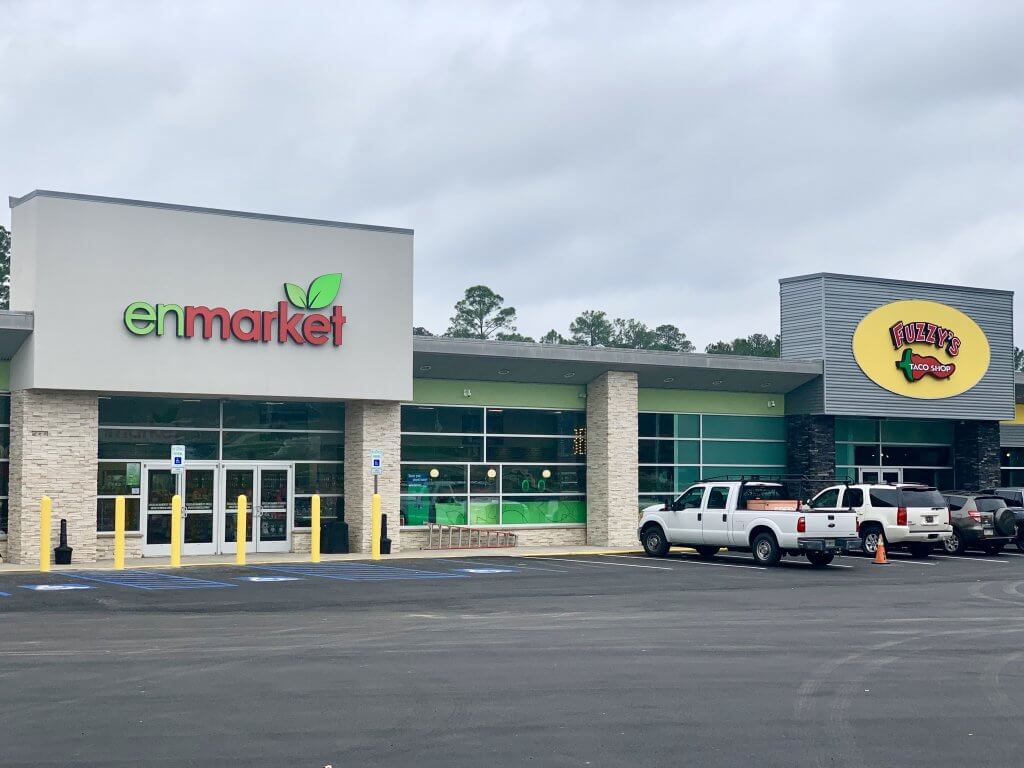 ST. VINCENT'S ACADEMY DEDICATES LIBRARY
(SAVANNAH, GA) St. Vincent's Academy, Savannah's historic Catholic girls' high school, dedicated its refurbished library to the late matriarch of a prominent Savannah family, Clara McDonough Russo, in a service held at the school. The dedication ceremony took place at the school, 207 E. Liberty St. For more information visit https://www.savannahnow.com/entertainmentlife/20191109/st-vincents-academy-dedicates-library-to-late-clara-mcdonough-russo.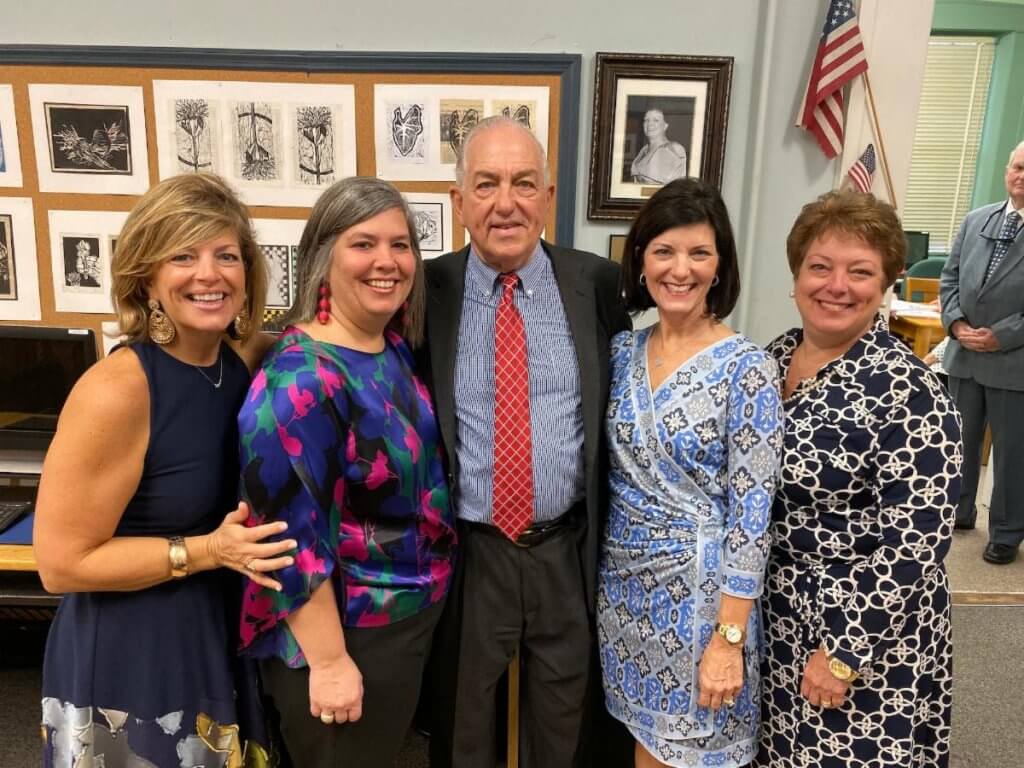 5TH "BRA PROJECT" DONATES OVER $5,000 TO DRAGONBOAT BEAUFORT
(BLUFFTON/BEAUFORT, SC) Pinnacle Medical Group presented $5,140 to representatives of DragonBoat Beaufort, a local nonprofit that benefits breast cancer survivors in the lowcountry. The donation was raised from Pinnacle Medical Group's fifth annual "The Bra Project," a competition that featured one-of-a-kind bras created by students from Hilton Head High School, May River High School and Bluffton High School. For more information visit https://www.savannahbusinessjournal.com/news-categories/145-lowcountry-business-news/9632-oct-17-the-fifth-annual-bra-project-will-wrap-up-with-bras-bubbly-event.html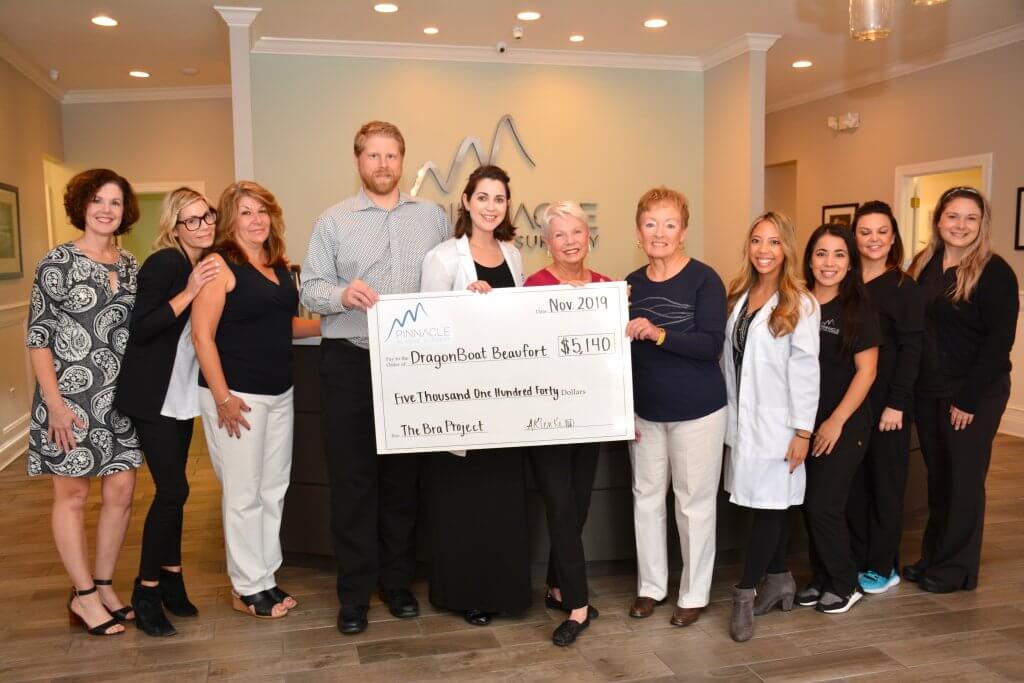 BETHESDA ACADEMY PARTNERS WITH SAVANNAH TECHNICAL COLLEGE TO OFFER EARLY COLLEGE ESSENTIALS CERTIFICATE OF CREDIT
(SAVANNAH, GA) Bethesda Academy has partnered with Savannah Technical College to be one of the first high schools to offer the new Early College Essentials Technical Certificate of Credit through dual enrollment. Students will be able to graduate with both their high school diploma and six general core college courses that transfer to any University System of Georgia (USG) institution. They can also take courses that will allow them to graduate from Bethesda Academy with occupational program certifications. To learn more about the program, visit http://savannahceo.com/news/2019/11/bethesda-academy-partners-savannah-technical-college-offer-dual-enrollment-courses-early-college-essentials-technical-certificate-credit/.
HUNT, FISH & SHOOT PARTY
(JASPER CO., SC) The Boys & Girls Clubs of Jasper County hosted The Hunt, Fish & Shoot Party at Peacock Chrysler Jeep Dodge Ram Fiat in support of the clubs' programs throughout the year. The event included a Jeep rally and a raffle featuring items such as hunts, fishing charters, guns, kayaks, dinners and date nights. For more information visit https://www.bgclowcountry.org/jasper-county-events.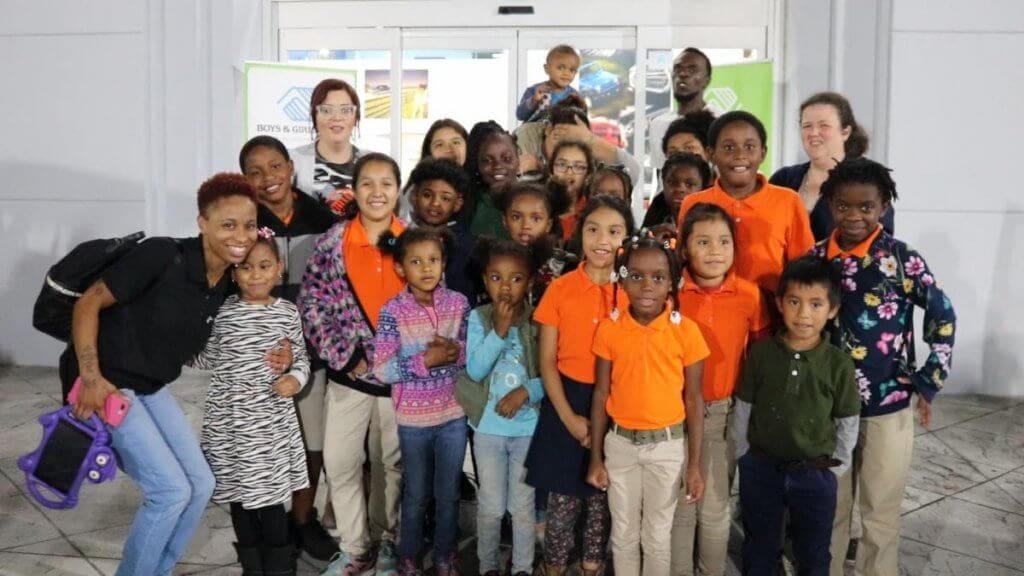 JAGUAR LAND ROVER DEALERSHIP GRAND RE-OPENING
(JASPER COUNTY, SC) A grand re-opening celebration for the renovated Jaguar Land Rover Hilton Head dealership was held earlier this month. Area dignitaries and the public joined Peacock Automotive and Jaguar Land Rover USA executives for the ribbon cutting and were able to tour the new 20,000-square-foot Jaguar Land Rover dealership, which is equipped with state-of-the-art technologies such as an area designated for customizing your vehicle. The $4 million facility also features a high-end service lounge, work stations with WiFi and a gourmet coffee bar. For more information about the dealerships, visit https://www.jaguarhiltonhead.com or https://www.landroverhiltonhead.com, or call 843-208-1500.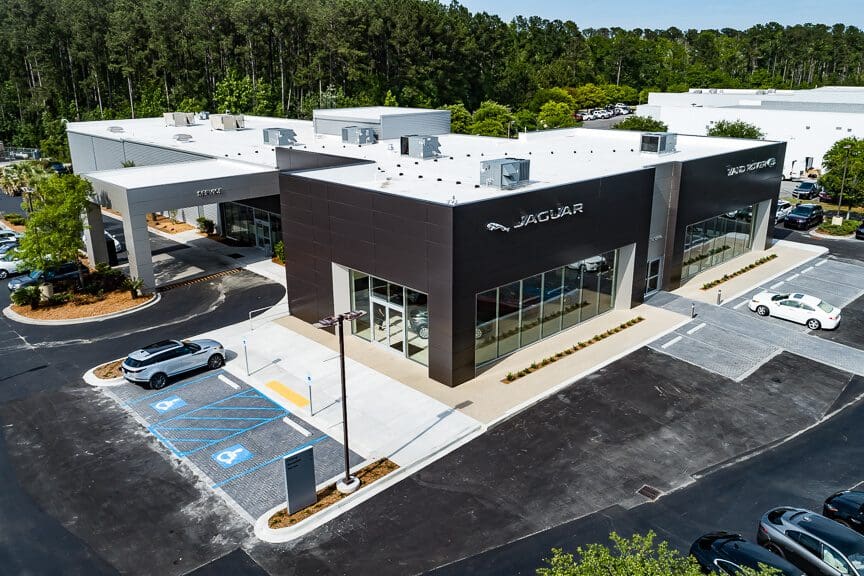 NEW ENMARKET CORPORATE HEADQUARTERS
(SAVANNAH, GA) Savannah's largest convenience store retailer has moved into its new corporate headquarters building at the corner of Chatham Parkway and Highway 17. Home to training facilities, conference rooms and sufficient office space to house every department, the 23,000-square-foot office building is the first completed phase of a larger complex that will include a modernized and expanded version of the Enmarket store formerly on the site and an adjacent 70-foot tunnel car wash. For more information visit https://www.savannahnow.com/business/20191102/new-enmarket-complex-to-serve-as-central-command-center-for-124-stores-14-quick-serve-restaurants.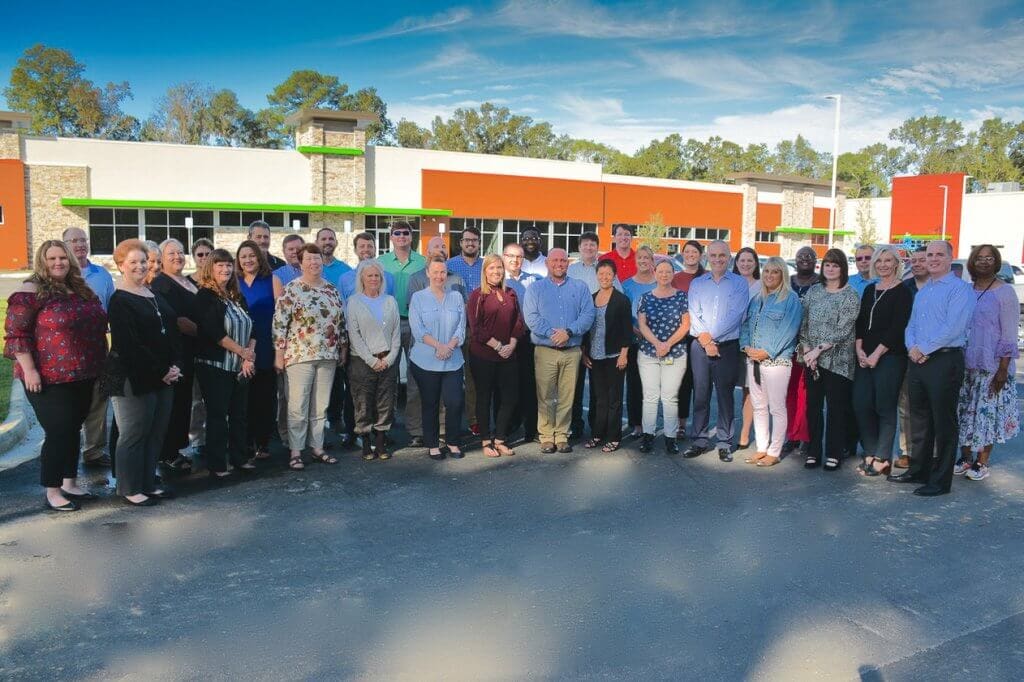 BETHESDA ACADEMY HOSTED ANNUAL SPORTING CLAYS EVENT
(SAVANNAH, GA) Bethesda Academy hosted its annual sporting clays event featuring a tournament, a shooting safety clinic, an awards ceremony and a cocktail reception featuring wild game in support of the school's scholarship program for young men in grades six through 12. To learn more about Bethesda Academy's events and ways to support the school, visit http://www.bethesdaacademy.org/giving/.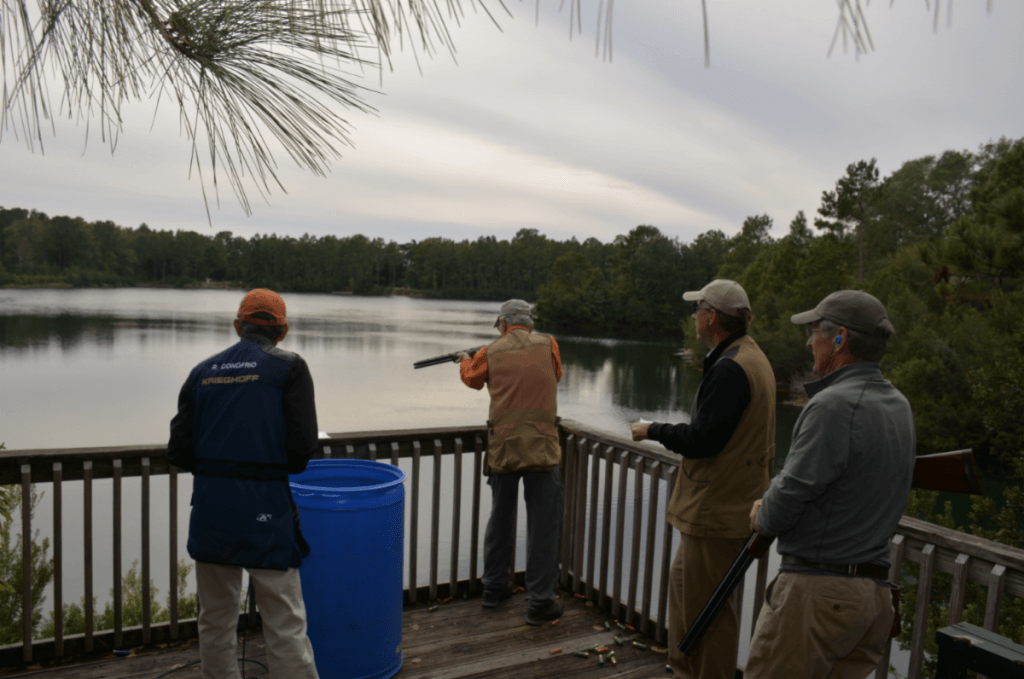 "INSPIRE YOUR COMMUNITY" PODCAST
(SAVANNAH, GA, and BLUFFTON/BEAUFORT, SC) The "Inspire Your Community" podcast, launched by Chris Tilton, principal of local commercial construction firm the Dewitt Tilton Group, turned its spotlight and its $1,000 donation to The Bra Project this October in recognition of Breast Cancer Awareness Month. Watch the video below or on YouTube to learn more: https://www.youtube.com/watch?v=v3sz8UPahng.
SAVANNAH SCORE ACHIEVES PLATINUM CHAPTER STATUS SECOND YEAR IN A ROW
(SAVANNAH, GA) SCORE, the nation's largest provider of free business mentoring services and educational programs to aspiring entrepreneurs and small business owners, is pleased to announce that for the second year in a row, the Savannah Chapter has been named a SCORE Platinum Chapter, the highest honor a SCORE chapter can achieve. By achieving this recognition, Savannah SCORE becomes the only Platinum level SCORE chapter in Georgia and places Savannah in the top 10% of SCORE's 305 chapters nationwide. If you are an experienced businessperson who would like to give back to your community by becoming a Savannah SCORE Mentor, Subject Matter Expert, or Workshop Presenter, go to https://savannah.score.org/volunteer. 
NATIONAL RUNAWAY PREVENTION MONTH AND HUNGER AND HOMELESSNESS AWARENESS WEEK RECOGNIZED BY CITY
(SAVANNAH, GA) This month, the City of Savannah delivered a Proclamation before representatives of Union Mission and Park Place Outreach in recognition of November as National Runaway Prevention Month and Hunger and Homelessness Awareness Week. This month allows people come together across the country to draw attention to the problems of runaway youth and homelessness, and provides an opportunity for Savannah's local service providers to share information, resources and shed a light on this humanitarian crisis. To learn more, visit https://www.parkplaceyes.org/ or https://www.unionmission.org/.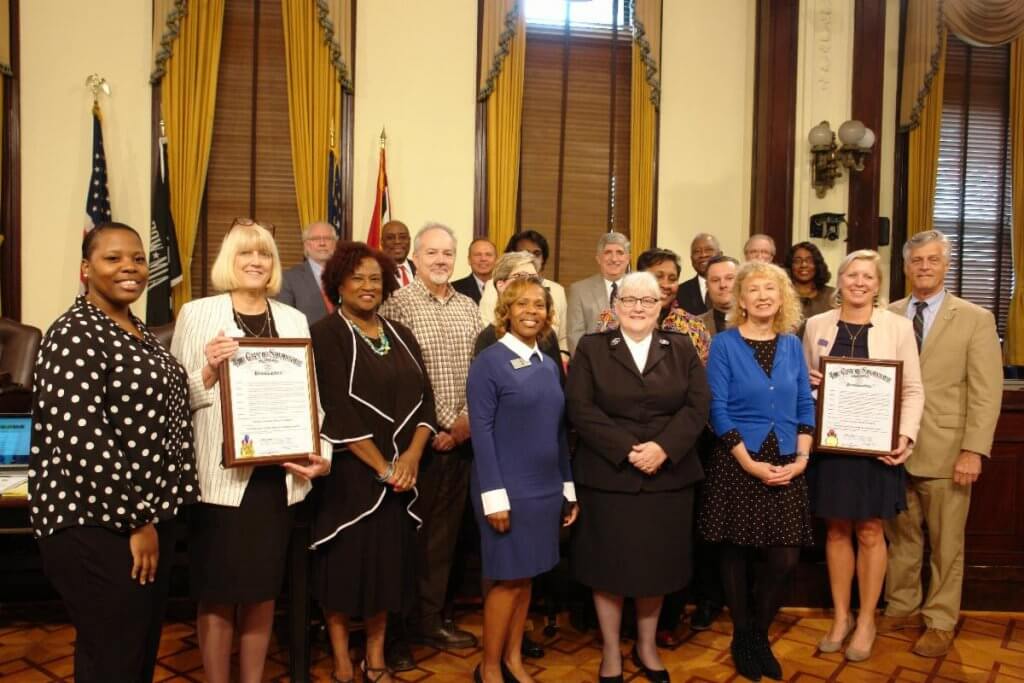 2019 BEST OF POOLER
(POOLER, GA) West Chatham YMCA has been selected for the 2019 Best of Pooler Awards in the category of Youth Organization. For details and more information please visit https://pooler.management-honor-2019.net/PressReleaseub.aspx?cc=DMMR-VBNR-ULEE.
VICTORY CELEBRATION WITH UNITED WAY
(SAVANNAH, GA) United Way of the Coastal Empire received a major donation from top companies and their employees, putting the organization at 92 percent ($7,497,734) of its $8.15 million fundraising goal. Today Colonial Group, Georgia Ports Authority and Gulfstream Aerospace Corporation collectively announced giving $2,438,540 to United Way. This contribution to United Way consists of employee pledges and corporate commitment. The results of this year's campaign will be announced at the Victory Celebration on Thursday, Nov. 21, at 11:30 a.m. at the Westin Savannah Harbor Golf Resort and Spa. The event is open to the public and tickets are $30 per person. For more information, visit uwce.org.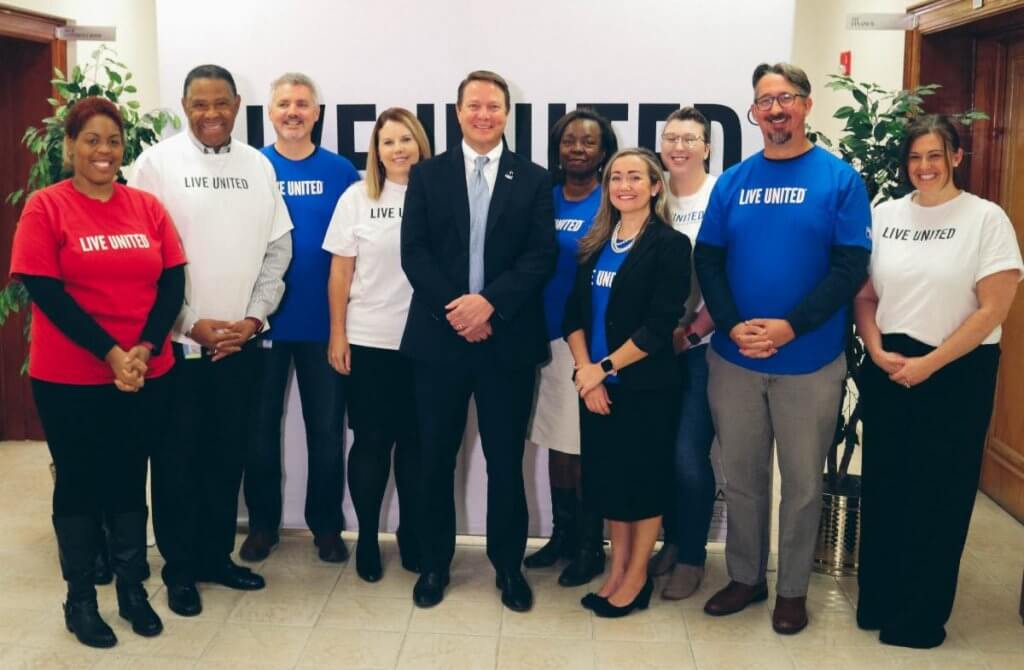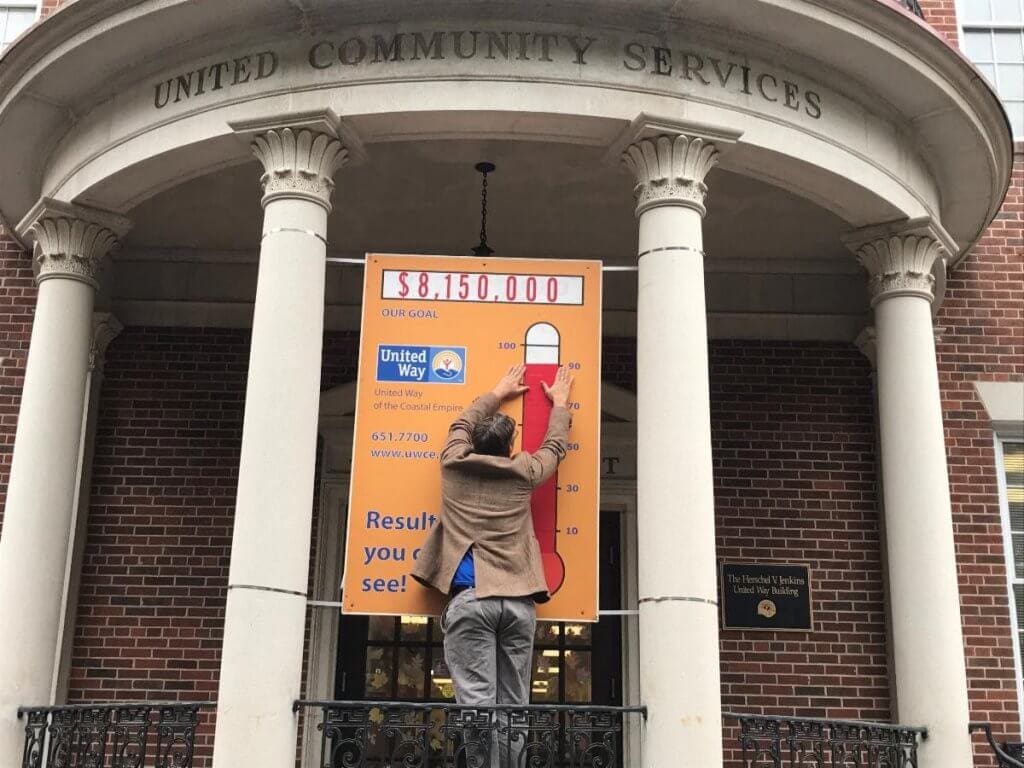 CYBERSECURITY FOR SMALL BUSINESSES
(SAVANNAH, GA) On Dec. 3 at 9 a.m., The University of Georgia Small Business Development Center (SBDC), a Public Service and Outreach unit of the University of Georgia, and Firestorm Cyber, invites small businesses to see Ethical Hackers employ the same knowledge and skills used to commit crimes to defend your company's information, privacy and security. Guests will see a live demo of a Dark Web ID compromise and get their credentials checked for compromise too.
There are two kinds of companies: those that have been hacked and those that will be… don'tbe a statistic! Seating is limited to 20 registrations. For more information please contact Liz Overstreet at 912-651-3200 or visit www.georgiasbdc.org/southern to register online.
AMERICA'S SECOND HARVEST NEEDS YOUR HELP
(SAVANNAH, GA) America's Second Harvest is known for helping others in need. Now they  need your help because the holidays are right around the corner and their shelves are empty. If you own a business or are a member of a religious organization that would like to help, you can give back in a great way by holding a food drive. For more information visit https://www.wjcl.com/article/americas-second-harvest-in-dire-need-of-food/29578813.
2019 ENMARKET ENCOURAGE HEALTH SERIES DAY OF SERVICE AND DONATION
(SAVANNAH, GA) During the fourth and final lecture of the 2019 Encourage Health Education Series, Enmarket and Healthy Savannah presented a $1,000 donation to the Lowcountry Down Syndrome Society (LDSS). Volunteers from Healthy Savannah and Enmarket also attended the 14th Annual LDSS Buddy Walk® in Forsyth Park to help set up, to work the festival and food stations following the walk and to clean up after the event. For more information visit  https://savannahbusinessjournal.com/news-categories/non-profit-organizations/9693-nov-5-enmarket-and-healthy-savannah-provide-day-of-service-and-donation-to-lowcountry-down-syndrome-society.html.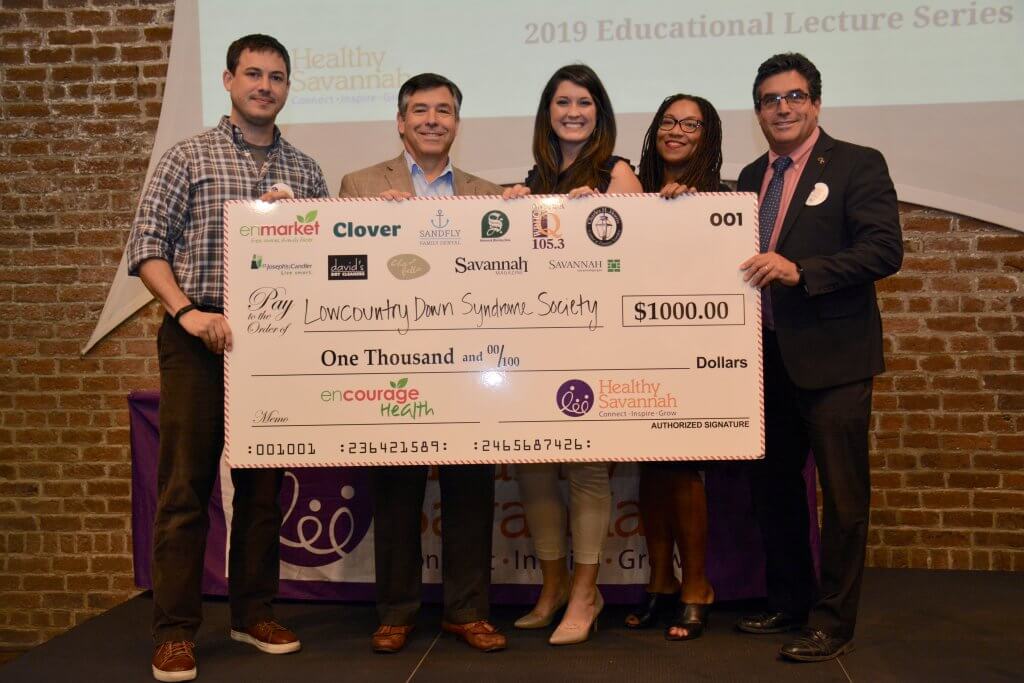 "BIZPITCH SAVANNAH™ 2019" ENTREPRENURIAL COMPETITION WINNERS
(SAVANNAH, GA) The BizPitch Savannah™ Entrepreneurial Competition has announced three winners for 2019: Charlene Diamond with "Integra Nutrix," Ashley Elm and Carmen McCullum with "The Culturist Union" and Maria Vaughan and Michael Wedum with "COR Compost." Each winner received $2,500 in cash and $8,500 in professional services to help them launch their Savannah-based businesses. For more information visit https://www.savannahnow.com/business/20191106/savannah-score-announces-competition-winners.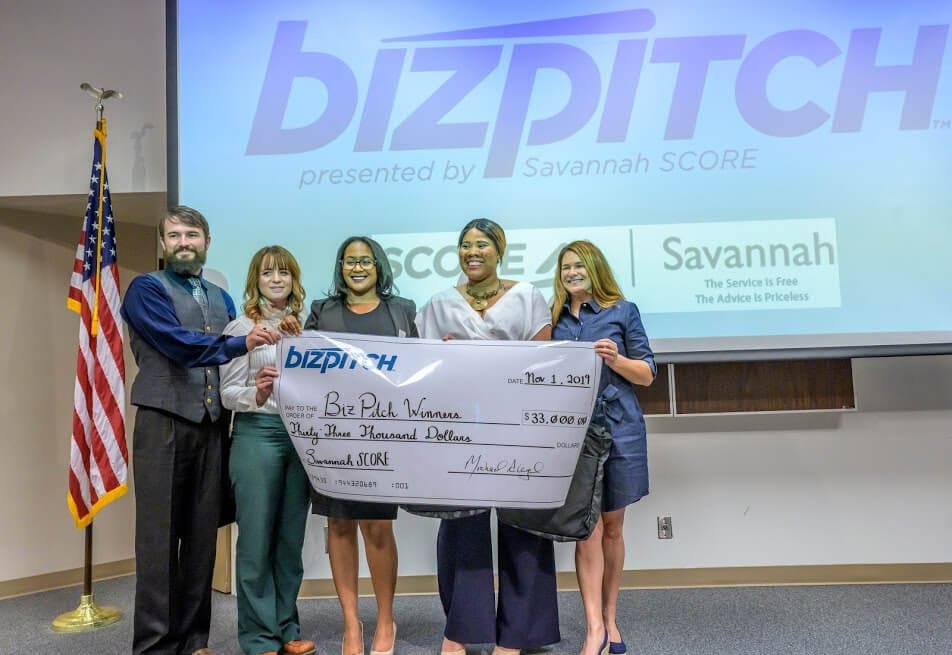 SHIPS OF THE SEA HOSTS FIRST ANNUAL BENEFIT CONCERT FEATURING GAELYNN LEA
(SAVANNAH, GA) Ships of the Sea will host its First Annual Benefit Concert in celebration of International Day of Persons with Disabilities Day featuring song-writer and advocate Gaelynn Lea on Dec. 6. All proceeds from the event will be donated in support of Rooted in Rights. Doors open at 6:30 p.m. for a 7 p.m. start. To learn more about the concert or to purchase tickets, visit https://www.eventbrite.com/e/gaelynn-lea-in-concert-at-ships-of-the-sea-tickets-77905654911.
"TALK OF THE TOWN" WITH CHRIS TILTON
(WHHI) Chris Tilton sat down with Keri Dylan, host of WHHI's "Talk of the Town" to discuss the commercial construction business, his projects with the Dewitt Tilton Group and his local initiative to spread good news, the "Inspire Your Community" podcast. Watch the interview below or on YouTube at https://www.youtube.com/watch?v=9M4Oi6ktQBE&feature=youtu.be.
ENMARKET HOCKEY CLASSIC DATES ANNOUNCED
(SAVANNAH, GA) The Enmarket Hockey Classic is returning to Savannah! This annual event will take place Friday, Jan. 17, and Saturday, Jan. 18. Tickets are on sale now. For more information,
 visit http://savannahcivic.com/events/category/series/savannah-hockey-classic/.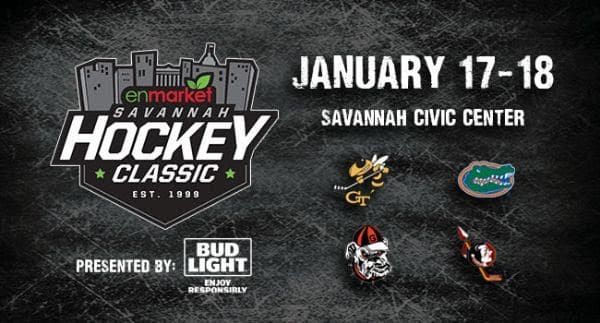 SPARK: WEEKEND ACADEMY
(UGA) Registration for Spring 2020 is now open!  For Spring 2020, we are offering eleven exciting programs, including sessions on Mini Medical School, Culinary, Robotics, Creative Writing, and more. Spark will be new information and activities, so even if you have attended our Summer Academy camps, these programs are for you! To learn more visit https://www.georgiacenter.uga.edu/youth/spark?utm_source=CC&utm_medium=email&utm_campaign=219321-spark-academy-Nov2019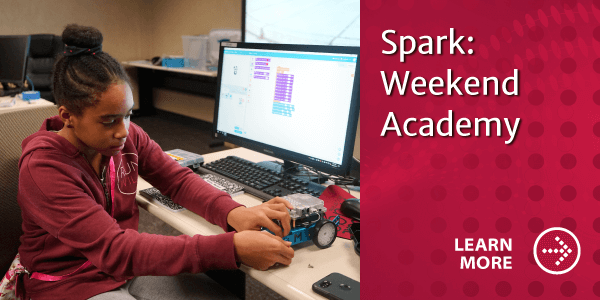 KEEP YOUR OWN TEETH
(SAVANNAH, GA) Less than a century ago, it was an assumption that as we age we would all lose our natural teeth. That's not the case for today's older adults who are keeping their natural teeth longer than ever before. A healthy mouth and teeth help you look good, eat delicious and nutritious foods and speak clearly and confidently. For more information on how to protect your teeth, visit http://www.sandflyfamilydental.com/.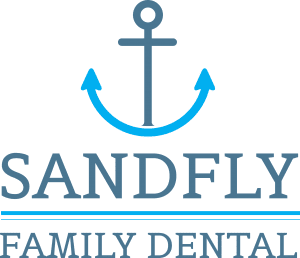 KEEPING YOUR DISHWASHER IN GOOD CONDITION FOR THE HOLIDAYS
(ROTO-ROOTER PLUMBERS OF SAVANNAH) Thanksgiving brings lots of good eats, and that means lots of dirty dishes. In other words, it's one of the busiest days of the year for your dishwasher. Our blog outlines signs of common dishwasher problems to help you make sure yours is in tip-top-shape for T-day so you can get back to spending time with the family: https://www.rotorooter.com/blog/five-signs-of-a-clogged-dishwasher/.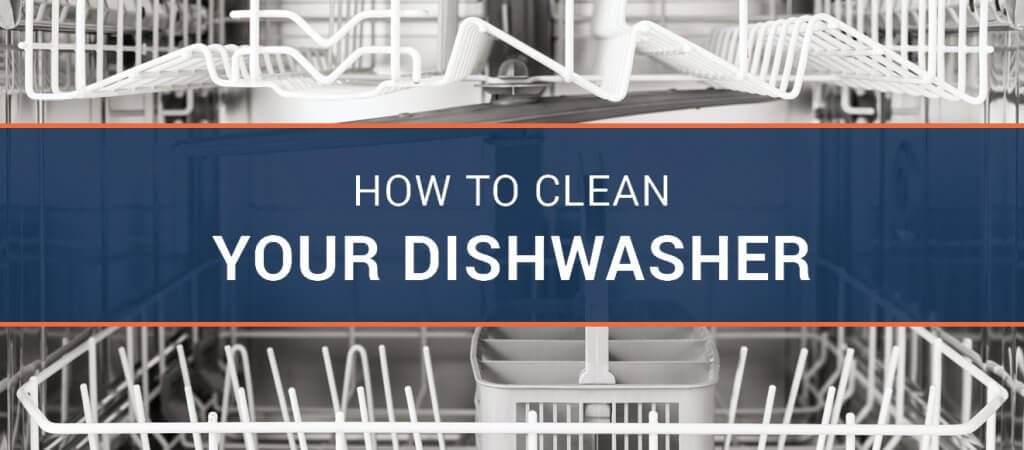 DEBT COLLECTION LITIGATION
(SAVANNAH, GA) Debt collection is necessary to keep your business running smoothly, but so is keeping your focus on day-to-day operations and long-term planning. If you are part of a legal case involving debt collection, you may want to hire a debt collection attorney. For more information, visit www.thebowenlawgroup.com.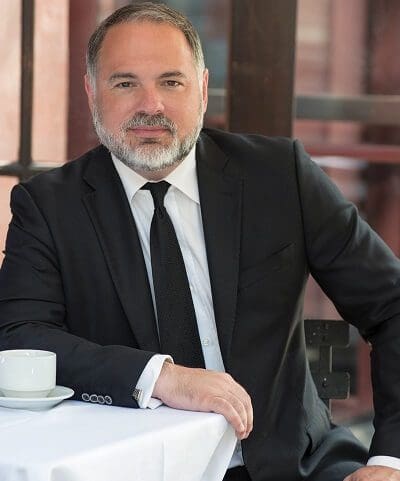 MEET DAISY
(SAVANNAH, GA) Meet Daisy. Daisy was an outdoor dog who wasn't getting enough love so she landed in rescue. Daisy's foster family is teaching her to get comfortable walking on a leash and she's learning commands like "sit" and "down." She's not super motivated by food, she just loves lots of pets and hugs! Daisy gets along well with her foster dog brother, but hasn't had much experience with cats yet. To adopt Daisy, visit http://coastalpetrescue.org/adopt/view/2019-d-251-daisy/.